Arrived at KL airport earlier today for another weekend of work.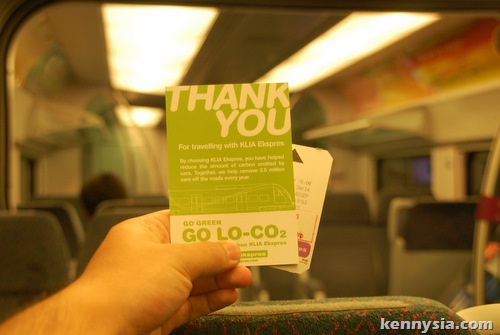 I bought a KLIA Express train ticket to the city. Normally it's a straightforward affair. I hand the cash over to the dude at the counter, he gives me my train ticket.
But this time round, he also gave me an extra piece of paper that said something along the lines of "Thank you! By choosing us, you have saved the environment!"
Wow, that's nice.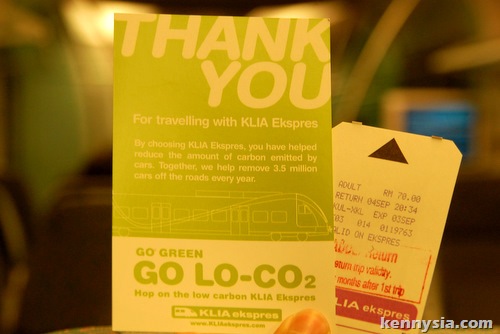 But by printing that extra piece of paper, you have killed a tree!