Spotted this very salah-looking lollipop in a supermarket.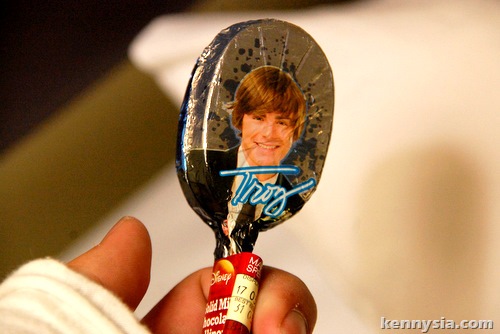 Their tagline was: "Would you like to suck Zac Efron?"
Music of the Week: "Nobody" by Wondergirls, a Korean pop girl band.
You know you've made it when you managed to inspire a parody as good as this one done by a group of policemen.