So I happen to be in KL when the FJ Benjamin warehouse sale was held.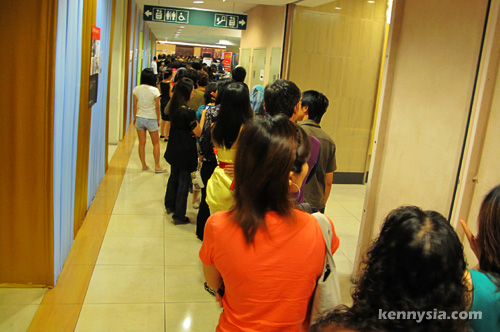 This is one warehouse sale that everyone was crazy about. It was so crazy that 'crazy' is not crazy enough to describe how crazy it was.
Because when they meant "sale", what they really meant was "siao". We're talking about RM500 bags going for RM100 and RM800 sunglasses going for RM120.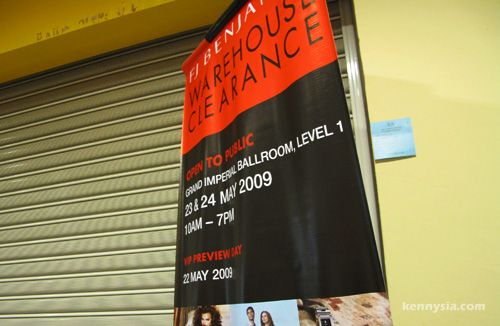 It doesn't even matter that the sale was held in Klang, 40km away from KL. People are still willing to travel all the way there to grab a bargain.
There were queues outside the ballroom from as early as 8am. Within minutes after the door opened, the entire floor space rapidly descended into chaos.
It was like the Perak State Assembly, only much worse.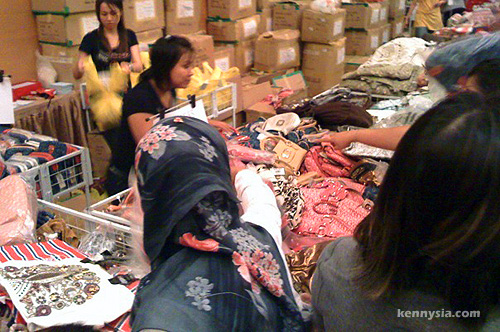 The ladies, in particular, were ferocious. A whole bunch of them were hawking over the Guess handbag section like the Orang Utans I saw in Sandakan during feeding time.
It was a complete and utter mayhem.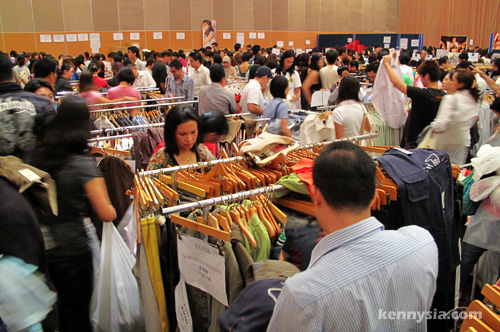 To make matters worse, none of the changing rooms were available. People were waiting up to 50 minutes just to try on a pair of pants.
I seriously cannot be bothered queuing up to get into the change rooms when all I wanted was to try on a couple of Raoul shirts. A couple of aunties were actually trying on clothes OUTSIDE the change rooms. So I followed suit.
I went to a quiet corner of the hall and basically, took off my T-shirt to try on my new clothes. Nobody cares anyway.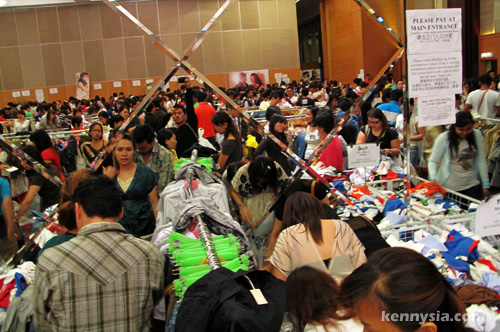 Now this is when something funny happened.
As I turned back around to put my T-shirt back on, suddenly I could not find it anymore! SOMEBODY HAS TAKEN AWAY MY T-SHIRT!
What the hell? I searched high and low, but it was gone! Who the heck would wanna take my T-shirt!
Must be these aunties!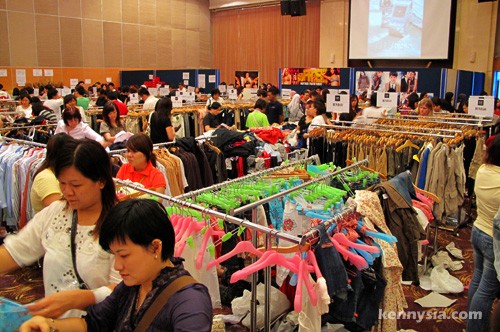 They thought everything was for sale until they also took home the shirt I was wearing!