Twenty six things I did when I was twenty six.
#1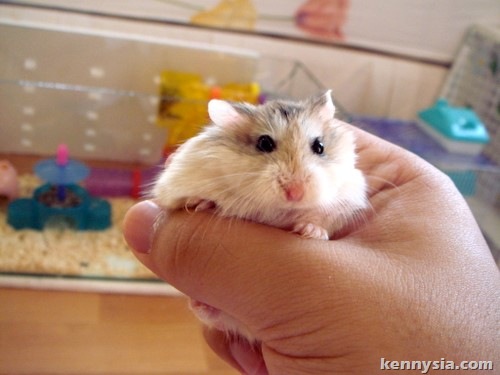 Ended my 2-year relationship with my ex. Of all possible days to do it, we broke up the day of my birthday. It was painful at first, but since then she got herself happily attached, while I also found myself a girlfriend.
She is Japanese. Her name is Soni.
#2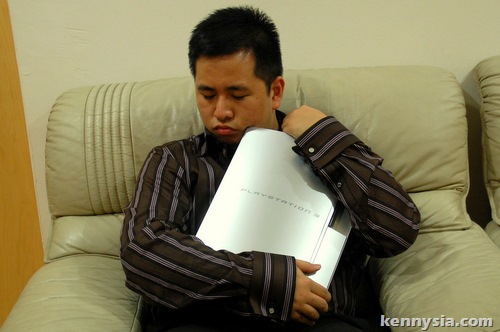 Full name Soni Playstation Three.
Unfortunately, lately I have been neglecting Soni a bit. I hardly even had time to eat or sleep normally, let alone play with Soni.
I hope she's not angry at me.
#3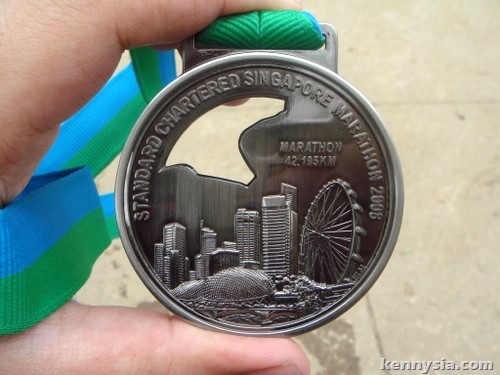 Took part in two 42km marathon runs.
The first was in Singapore last December. I trained hard for the Singapore Marathon and completed it within 6 hours 15 minutes – even with my iPod running out of juice.
I ran again in Kota Kinabalu last month. Due to lack of time, I did not train at all for this marathon and physically could not manage to go on after 33km.
Ah well, at least I attempted.
#4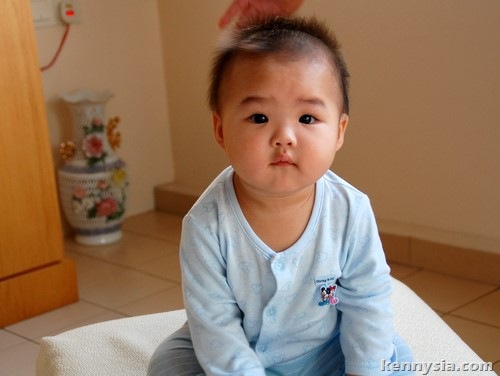 Became an uncle, for the fourth time. Everybody say hi to Ethan!
#5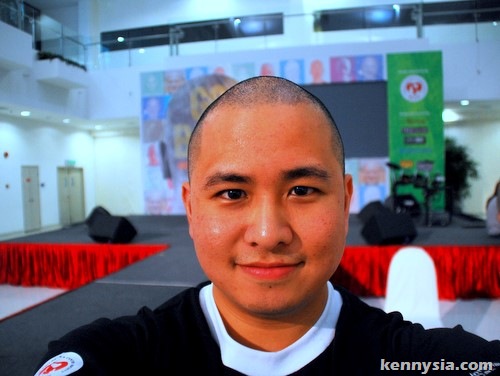 Shaved my head bald for charity.
The target was to raise RM50,000. Thanks to the generosity of kennysia.com readers, we managed to raise RM65,325.01!
#6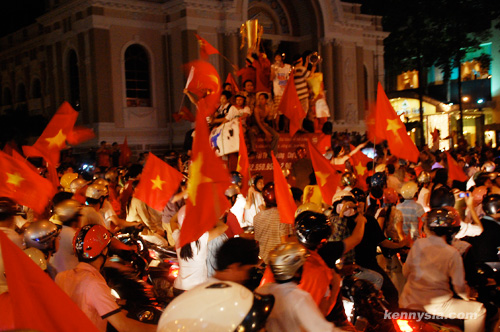 Travelled to Ho Chi Minh City.
When it was announced that Vietnam had won the ASEAN cup, the entire city was turned upside down into an absolute chaos and frenzy.
#7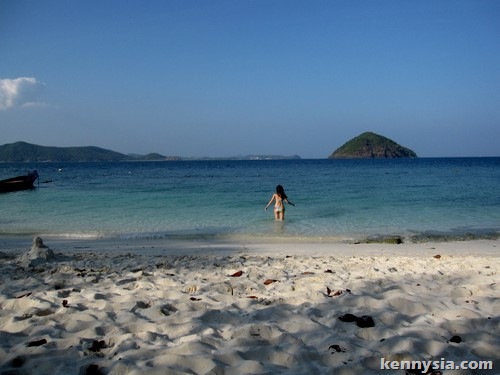 Travelled to Phuket.
It was supposed to be a Valentine's Day trip I planned for me and my ex. We broke up 5 days after I booked all the flights and hotels. Instead of bitching and moaning about it, I did something I have never ever done before in my entire life – I put up and thick face and asked somebody whom I only met once to come along.
To me utter surprise, she agreed. It was the weirdest, awkward and most platonic Valentine's Day date I ever had.
#8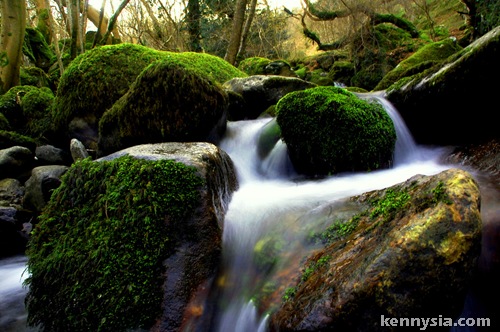 Travelled to Wales. Saw some sheep.
I stayed at a friend's place far away from the tourist district, in the town of Tal-y-bont. I thought there might be nothing to do, but just by walking out of his house, I managed to discover some of the most beautiful untouched pieces of nature.
#9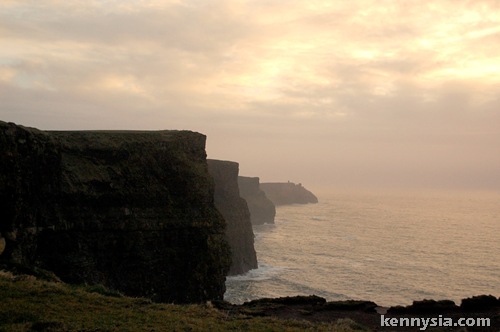 Travelled to Ireland. Saw the Cliffs of Moher. When I saw a picture of this on a tourist brochure, I immediately hired a car and drove all the way to the west side of the island.
#10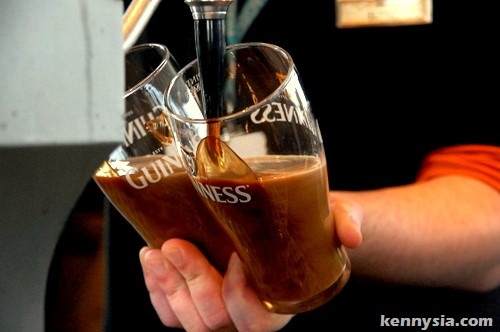 Went to St James's Gate Brewery in Dublin.
As an avid Guinness drinker, this to me, is like going to Disneyland.
#11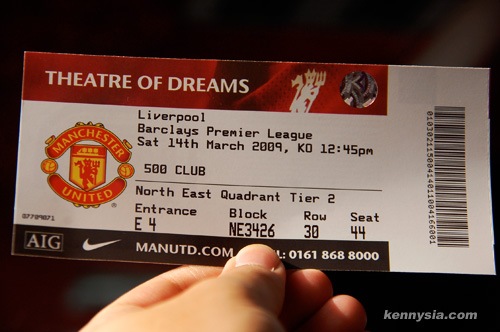 Travelled to Manchester. Went to Old Trafford Stadium. Saw Manchester United. Got force-converted into a Manchester United fan. Then witnessed Manchester United lost in the most embarrassing fashion to Liverpool 4-1.
#12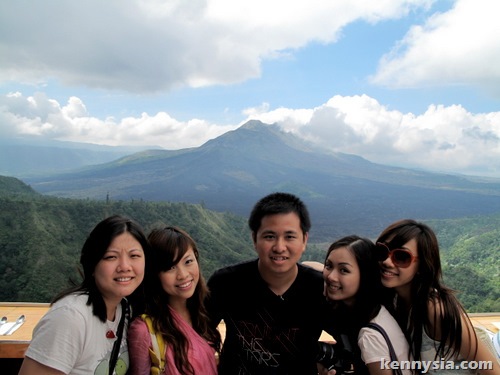 Travelled to Bali. Again. With 4 hot babes in tow.
I swear I did not deliberately plan for this to happen, but I ain't complaining! Most men would give up their left testicle in my position. They had a great time being pampered like princesses and I had fun playing tour guide.
It was such a memorable trip that we're still trading inside jokes till this day.
#13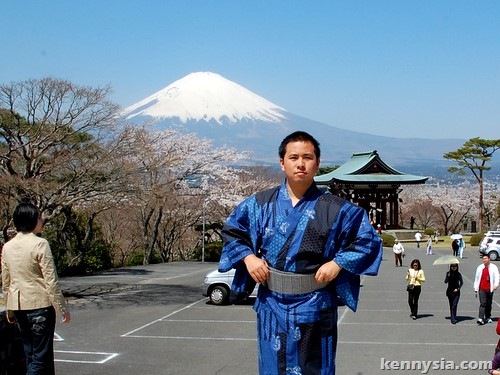 Travelled to Tokyo. Saw Mount Fuji.
#14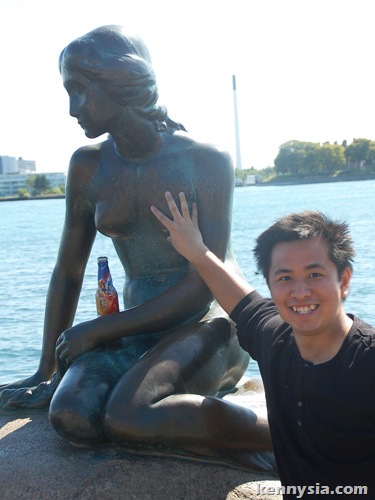 Travelled to Copenhagen. Molested The Little Mermaid.
#15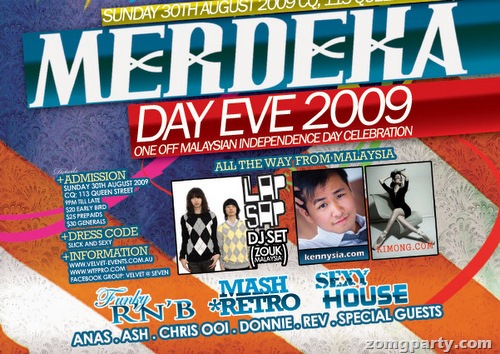 Travelled to Melbourne. Hosted the Merdeka Party with LapSap and Kim Ong in front of thousands of Malaysian students and had an absolute blast of a time.
Despite having no hosting experience prior to
this, the crowd response that night was something I will remember for the rest of my life. I remember having so much trouble going from one end of the room to the other because I kept having to stop and snap photos with so many people.
It was so awesome. I wanna to go back to party in Melbourne again.
#16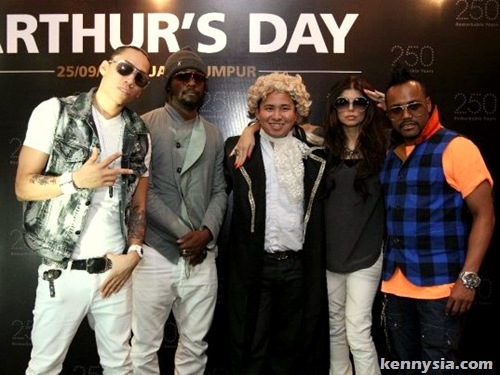 Dressed up as Arthur Guinness. Met up with The Black Eyed Peas. Made them laugh.
Till this day I have a "hard time" (hur hur) digesting the fact that Fergie put her arms on my shoulder.
#17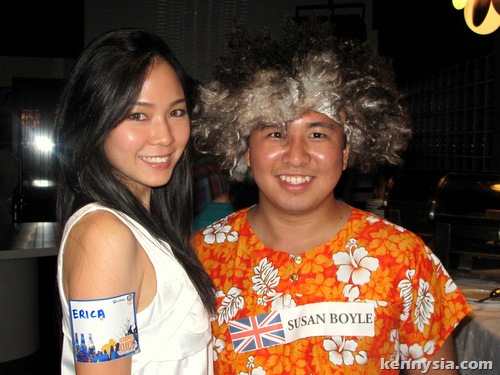 Dressed up as Susan Boyle. Flashed my vajayjay.
#18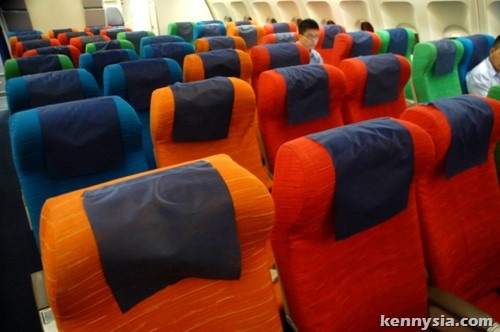 Still jetting back and forth between Kuching and KL. It went from being once a month, to once every 2 weeks, to me being in KL every single weekend.
In fact, I think I spent more weekends away in KL than at home.
#19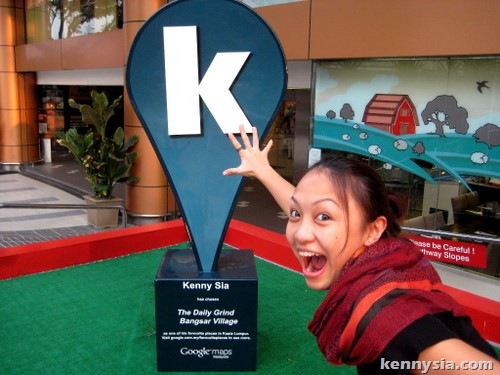 I go to KL so often that I even received my own Google Maps pin, placed on the front of Bangsar Village.
But I think by now it's already been replaced with a Christmas Tree.
#20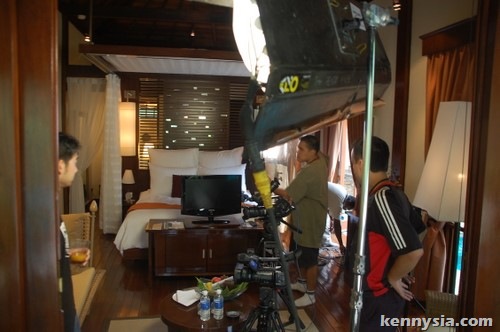 Starred in the TV show Project Alpha.
I know this photo looked suspiciously like the set-up of a porno, but Project Alpha is with Jojo Struys interviewing Malaysian bloggers.
#21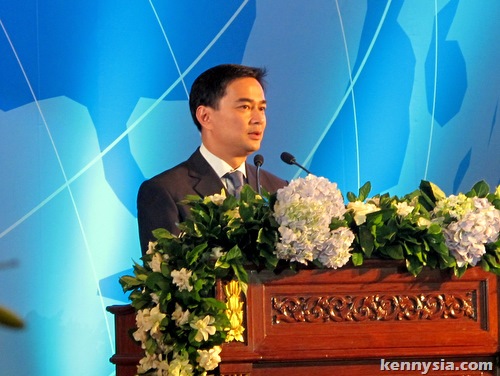 Met the Prime Minister of Thailand. Compared him to our Prime Minister.
#22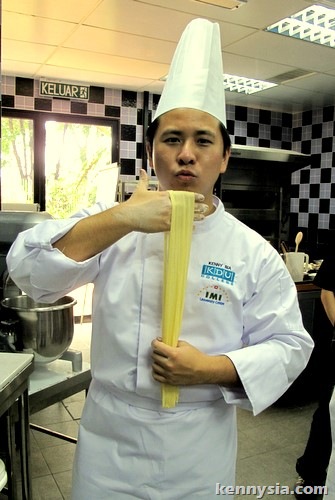 Became a chef for a day at KDU College.
I'm heading back there in December to host another one of their Open Day.
#23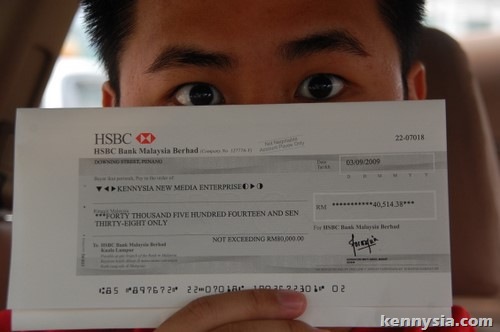 Earned quite a bit from blogging.
#24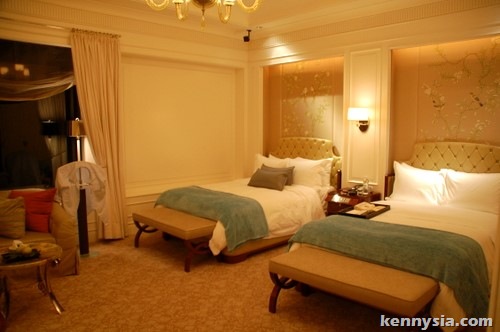 But also turned down many lucrative offers, simply because I do not have time to commit myself to more work.
I think I must be one of the few bloggers who constantly turn down advertising or event engagements. In the month of October alone, I turned down almost RM20,000 worth of advertising revenue and 4 travel opportunities to Singapore, Jakarta, Sydney and Korea – all because I was too busy setting my own business in Kuching.
#25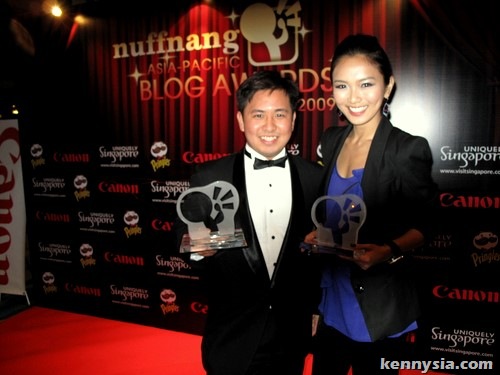 Won an award for at Nuffnang's Asia-Pacific Blog Awards. When I started blogging, never in my wildest dream would I have imagined I could get a trophy for it!
#26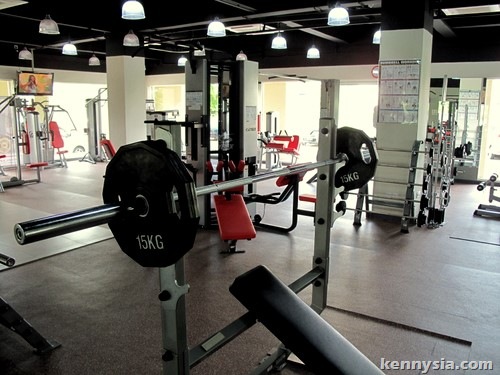 Started my own business – Level Up Fitness.
I built my dream – Kuching city's only affordable quality fitness centre – entirely from ground up. So far, things are going great. I poured in a lot of effort on this project and I'm glad it has paid off well.
Those are twenty six things I did when I was twenty-six.
Today, I turn twenty-seven years old.