You know what goes well with football?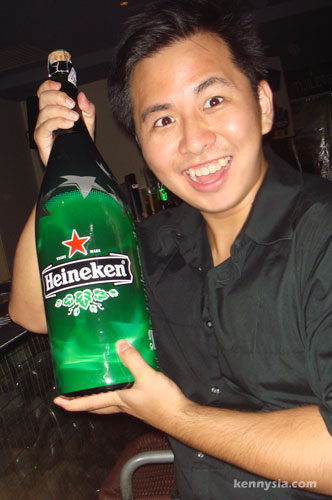 Beer, of course!
And you know what goes well with beer?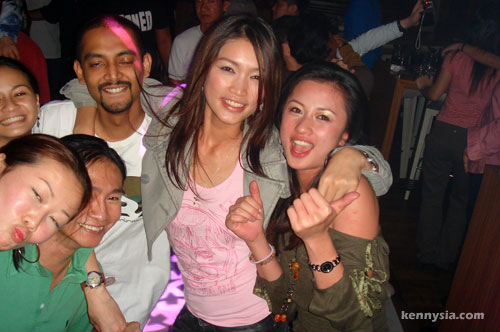 Babes!
But with your beer goggles on, there is a risk that "babes" you get might turn out something like this instead.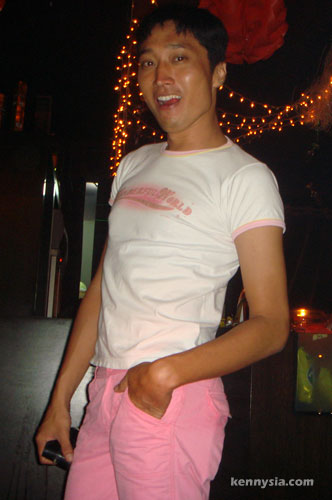 For that reason, sometimes it is wiser to stay at home, enjoy your beer and have a safer type of fun.
Like playing some beer-flavoured internet flash games on the internet with your friends.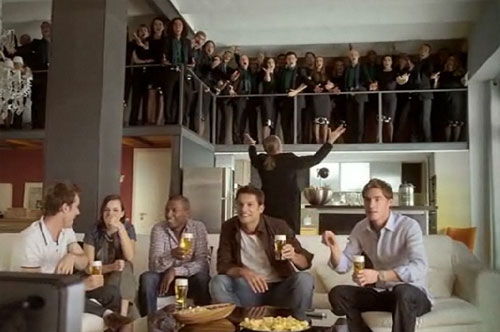 Heineken Beer, the sponsor of UEFA Champions League has came up with a series of internet flash games so strangely interesting, it got me thinking. What exacty were the executives at Heineken HQ drinking when they came up with these ideas?
Hmm… 😉
The series of three flash games are up at the Heineken Champions League Great Together website.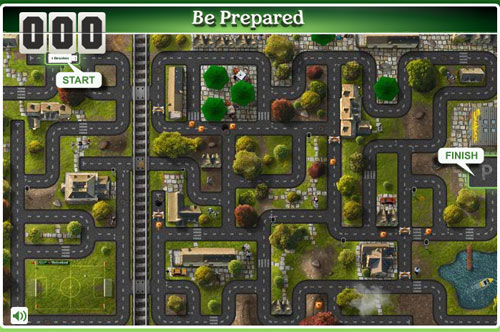 In the first game, you have to use your skillz to navigate a Heineken beer truck through a maze to reach the supermarket in the least amount of time possible.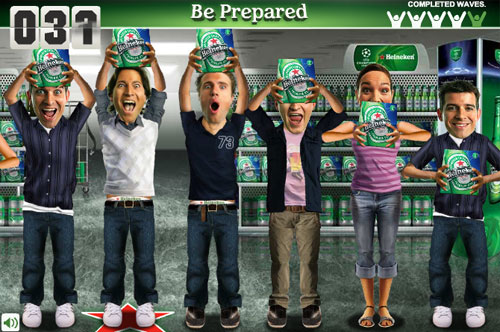 In the second game, you must use your skillz to do a Mexican Wave inside the supermarket in order to bring the beer back home.
Dunno what kinda supermarket allows you to do that. Surely it's not Everrise.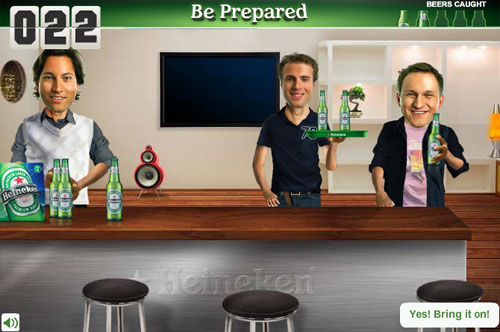 In the final game, you must slide and catch the beer over the bar counter without breaking any bottles. If you managed to catch it five times, then congratulations, you have teh skillz!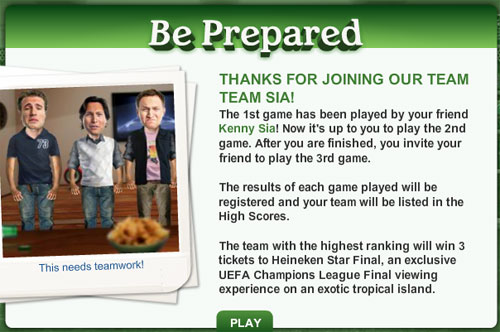 The only twist here is that you cannot complete the series games on your own. In following the theme of 'Great Together', you gotta finish playing the first game, invite another friend to complete the second game, who'll then invite someone else to complete the last game.
It is important that you finish the games as quickly as possible, so make sure you pick someone with teh skillz.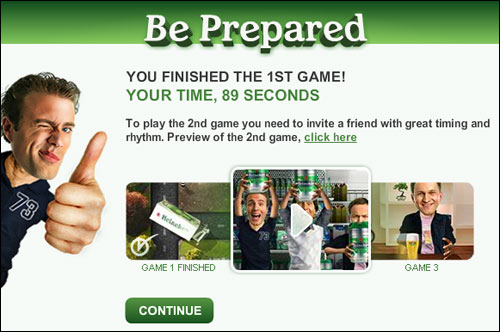 What made these games go so over the top is that each time you completed the game, they play a funny video of a choir singing some congratulatory messages to you. As if to jokingly stroke your ego.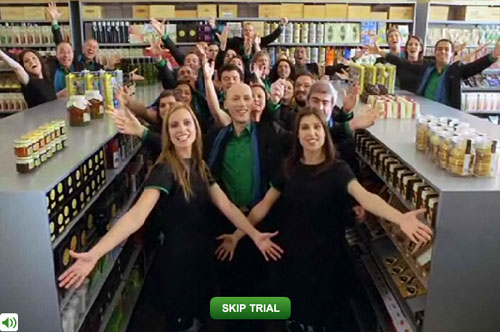 That itself is already worth wasting 2 minutes of your life to play these games.
But I'll tell you what's not a joke: The Grand Prize of this contest.
It's tickets to the Heineken Star Final: A free trip for three person to go on an exclusive holiday in an exotic tropical island and watch the the UEFA Champions League Final in style.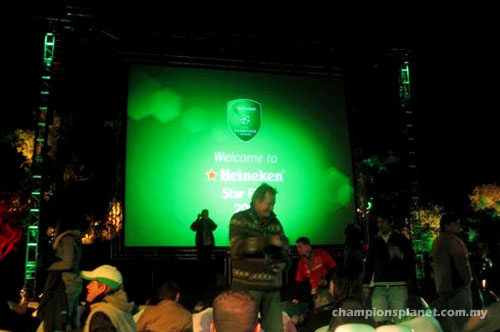 The destination is a secret, so don't ask me 'cos I dunno!
But if this year's Heineken Star Final is a good indication, where Edwin Law joined 150 football fans from all over the world in South Africa to watch Manchester United win the Champions League, then it's a pretty good chance the Grand Prize next year will not disappoint.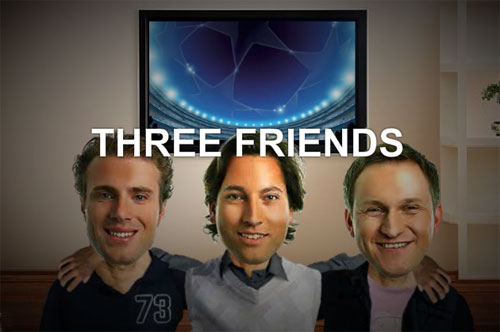 To win the Grand Prize, first you must pull together a team of three.
Then, head over to the Heineken Great Together website and complete those three games in the fastest time possible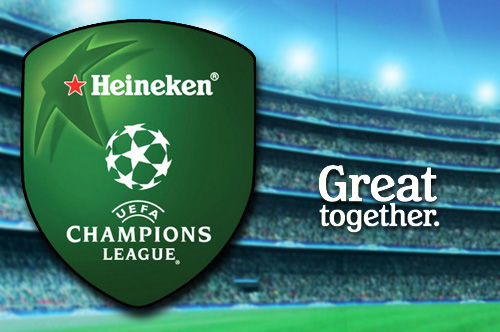 If you are struggling to find team mates, not to worry. There are always heaps of bored people hanging around my kennysia.com Chatbox 24 hours a day.


If you ask nicely, I'm sure they'll be people there happy to join your team.
A word of warning though.
Although these kennysia.com Chatboxers may be able to help you get by.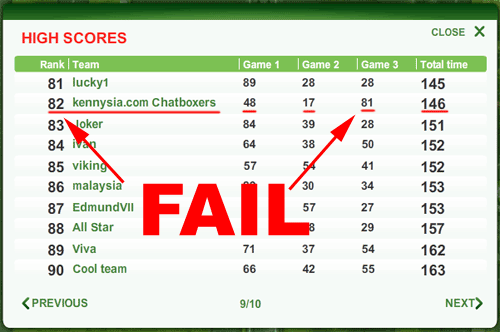 But skillz, they srsly lack.

I'm helping the Malaysian Association of Hotels spread word about their Kuching "treasure hunt" competition, which is gonna be held on the Sunday 23rd November, and will involve taking the participants through the tourist attractions and places of interests in and around town. Attractive prizes, including air tickets and hotel accommodation are in store for winners.
If you're interested, click here for more info.