So I had my 24th birthday party at Links this past Sunday.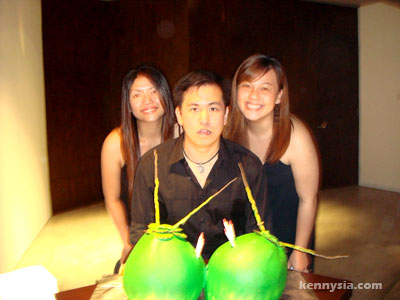 I've never held a party in a club before and I hadn't had a large-scale birthday party since I was 11. But this year is extra special for me.
According to the Chinese zodiac calendar it is the year of the dog, which is my year. So I think that is good enough excuse to throw a big-ass party at an exclusive club lah. 😛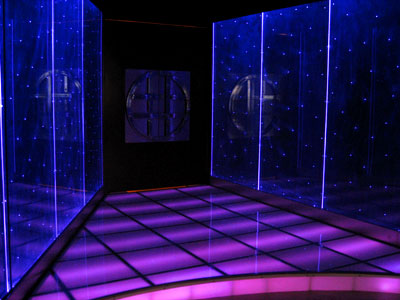 I actually didn't do much myself to make the party happening. All I did was arrange for the venue, order some food, then post a notice up on my blog to get people to come.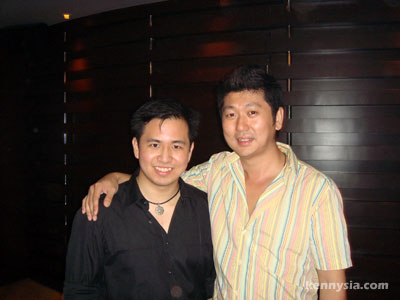 Morri, who runs the place, deserves all the credit for making my job easy.
The few times that I met up with him to discuss my plans for the party, he kept telling me "don't worry". I asked about security, he said "don't worry". I asked about the music, he said "don't worry".
Everything also "don't worry".
I think he should change his name from Morri to Dunworri.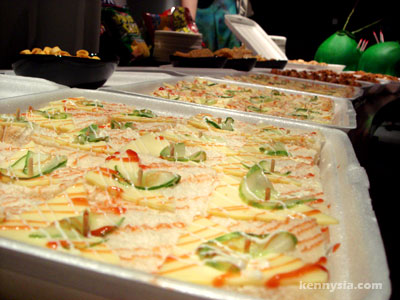 The party on the evening itself began in earnest. Francis was the first to arrive.
Not because he couldn't wait to see me lah. The poor guy had to deliver the tray loads of finger food I ordered from his wife.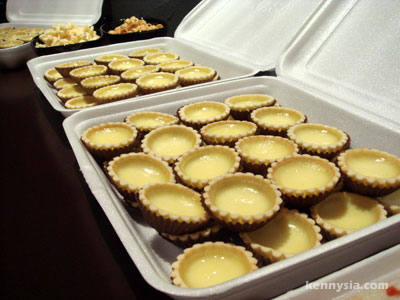 Alex Kho, an old friend of mine, came early as well.
The guy has a lot of heart. He's the one who brought me the cake shaped in the mould of a pair of coconuts. He printed out about 200 copies of very old photos of me in my awkward moment and throughout the night, he was just giving them out to the guests.
Alex also brought me another surprise, in the form of Suzanne!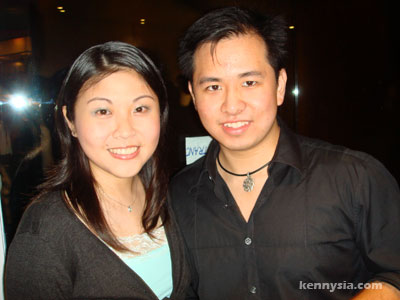 She's my old mate from Perth. Alex flown her in specially for my birthday all the way from Sabah. Wow!
By 9pm, the guests started streaming in steadily.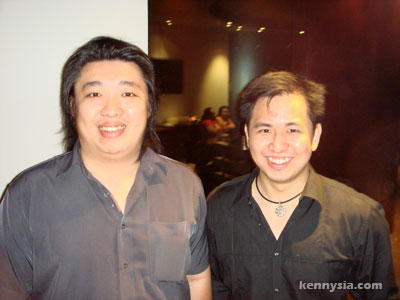 John Lee is an interesting fella I met recently. This self-made entrepreneur and motivational writer runs a language translation outfit called Epsilon Translation.
You'd think that he must be almost 40 years old to be able to achieve so much in his career, but the guy is the same age as me – 24.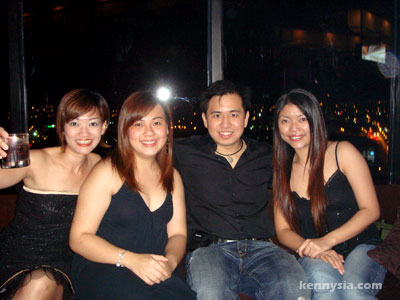 Shirley, Lina and Monica came to my party looking fabulous in their elegant black dresses. At first, I thought "Wah! They really give me face." But actually they came here straight from a wedding dinner.
There were plenty of eye-candies on the night.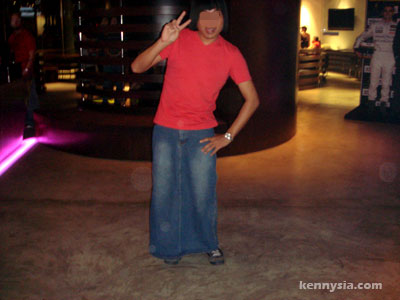 Like "Mei Ling*", from Hubei, China. (* not his real name)
A couple of Kuching bloggers were present at the party. This is inevitable since the invitation was published on a blog after all.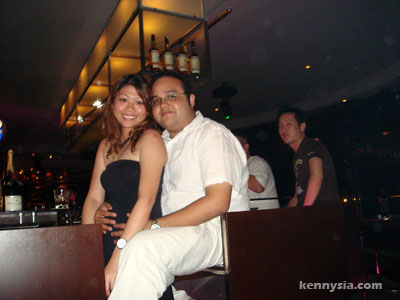 Yvonne and Marko looking sweet together.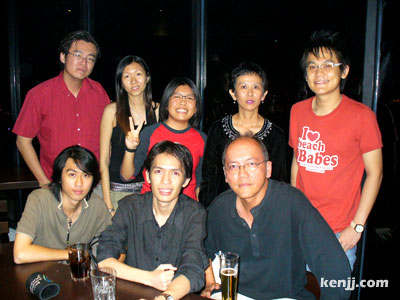 Robin who wrote heaps about the party, Wendy, Felicity, Sue, Ben loves beach babes, Chun Chow, KenJJ and Francis Ho.
Sue is an avid reader of Kuching blogs. She currently resides in Florida but the mother-of-3 probably knows more about Kuching than the average Kuching-nite.
Goes to show that you can take the girl out of Kuching, but you cannot take the kolo mee out of the girl.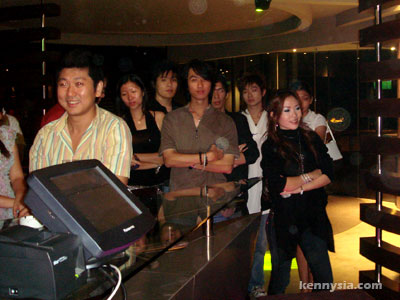 By 10pm, Links was getting PACKED.
I was worried initially how people would warm up into this new place, but turns out my decision to hold the party here was the right choice. Those who wanted to drink, dance and indulge in the music can go party the main area. Those who wanted to hold a decent conversation and meet new friends without yelling their heads off can socialise in the room where the food was served.
To top it off, the beautiful Kuching city lights from the top of the tower provides the ultimate backdrop for the party.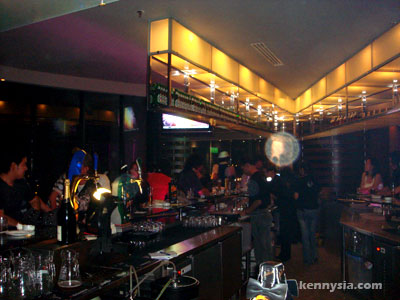 I was running around the whole night socialising with everyone and making sure no one was feeling too bored.
At least someone was having fun.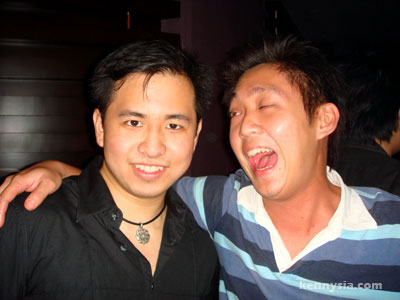 Then there are those who hadn't had enough to eat.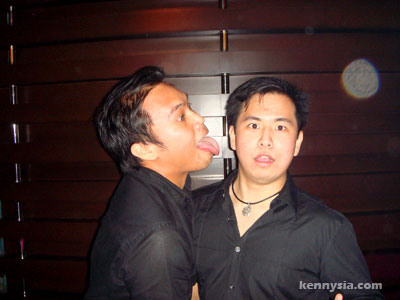 Like Briant.
The first time I met this guy, I was having supper at a hawker food stall. He spotted me, walked over, introduced himself and told me he reads my blog. For some reason, I was telling him I was trying to lose some weight.
The fella said to me, "You wanna lose weight? Very easy! I lost a lot of weight already. You just…"
"I'm willing to try anything that does not involve smoking." I interrupted before he could finish.
"Oh… liddat then I got nothing to say already."
What lah!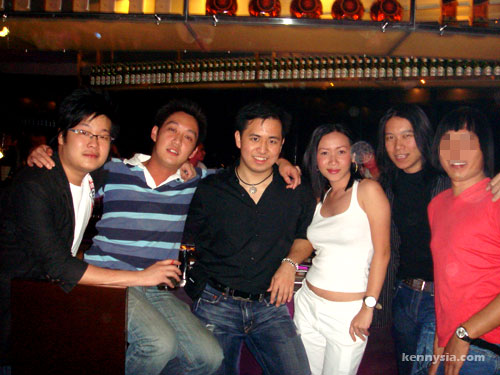 Mojo Gerald, Brandon, Kenny, Jojo, Isaac and "Mei Ling".
I like this pic. And I love these people.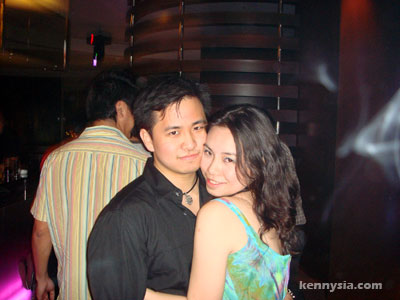 Samantha, who came in a stunning blue sun dress.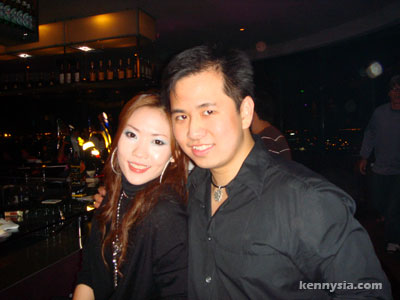 Gladys. I wrote about her previously. She's that hot ex-primary school classmate who still recognised me after being separated for 13 years.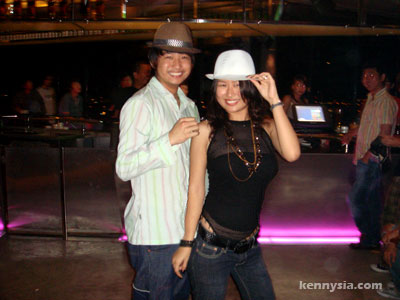 The boyish Eldon and the sassy Joanne, a witty girl who loves to pose for the camera.
There's a lot more who attended my party, but I couldn't possibly post all the photos up.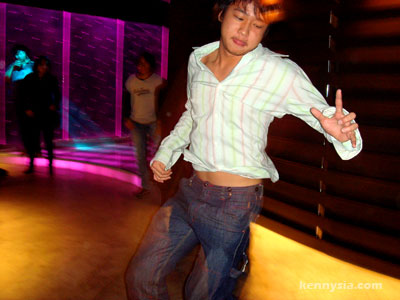 Entertainment for the night was voluntarily provided by Eldon and his team of Melbourne shufflers. They call themselves Hazard Minors. Thanks, guys!
Before I knew it, it was 12 midnight. I was led into the room to blow out candles and cut the cake, signifying me turning one year older.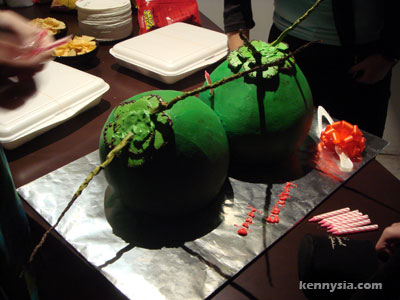 Then it happened. Alex pushed the candles further down into the cake. And I smelt a rat.
He announced that according tradition (what tradition?), the birthday boy is supposed to pick up the candles from the cake with his mouth. So I leaned foward and…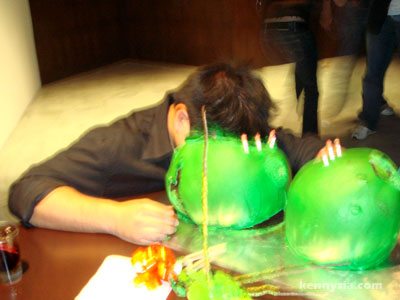 Thanks Briant.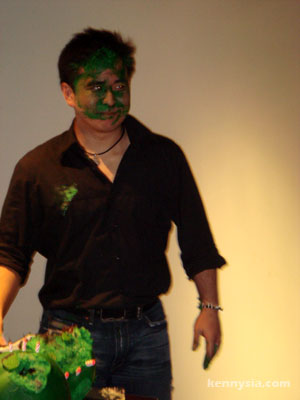 Overall I reckon the party was a great success. Everyone had a good time chilling out and there wasn't any untoward incidents with people getting drunk and starting fights.
Total alcohol consumed by the crowd: 3 bottles whiskey, 4 bottles vodka, 1 bottle Bacardi and 1 big keg of beer.
I didn't intend on getting drunk myself either. That is, until Morri plied me with some powerful cocktails and then put the nail in the coffin with a fiery shot of flaming Sambuca.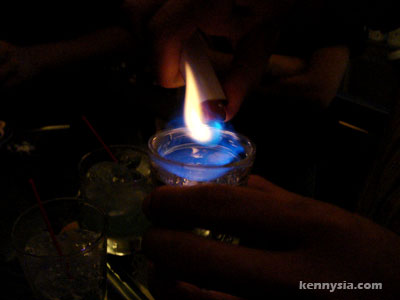 Let's just say I woke up the next morning with vomit on my blanket. Mom's not happy.
Thanks to everyone who sent me gifts! Among some of them, I received a Manchester United shirt; a Chelsea football jersay (coincidentally, it was Man U Vs Chelsea on the night of my party); a pair of drum sticks; a Guess wallet; an fcuk tee; a tie with cartoons of condoms on it; and…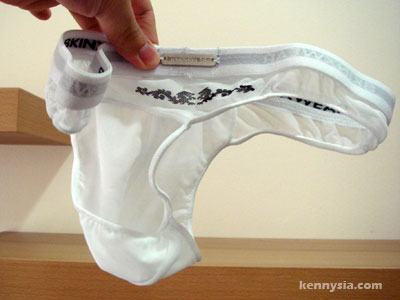 A box of G-string. Size S.
Thanks, but I think I need something A LOT bigger than that. Size S can only fit one of my toes, ok!?
Here's a closer look at all the presents I received.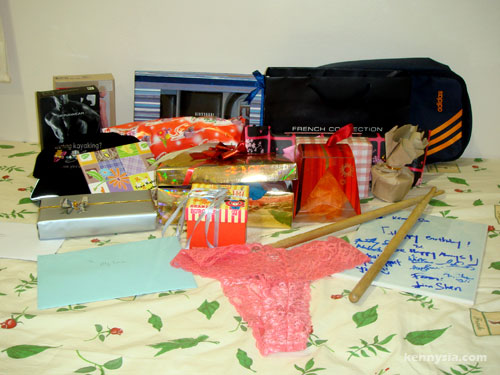 Yes, that is indeed a lacy pink women's underwear. I'm not sure what its doing there and I'm not sure if it's been used before or not.
Actually the more important question is: what am I even gonna do with it?
Wear it over my head?