I thought Japan is supposed to be a very high-tech futuristic country.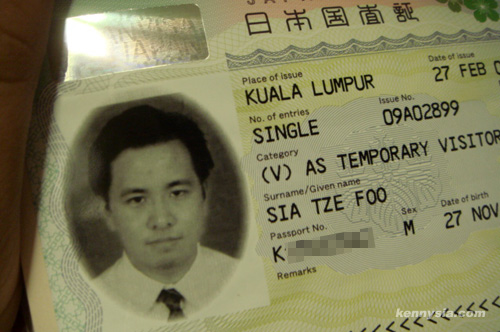 So why the hell did they make my Japanese visa look like somebody's funeral photo?!

Blog Plug of the Day: VickyVacko runs MOF Japanese Sweets at Pavilion KL.
The guy has been blogging less since starting his new business last year. Boss mah, have to run around the place. Else his staff might punch in RM37 as RM0.37 on the credit card machine again.