So I went down to Spectra on Wednesday to pay my old workplace a visit.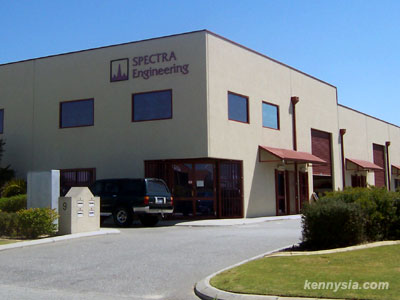 Surprised to see that not much has changed since I resigned earlier this year. All the old faces are still there and everyone is still sitting at the same spot as they were 7 months ago. Even my old desk was intact, except maybe for the layer of dust covering it. Gary said they've been advertising my old position but haven't yet found any suitable candidates.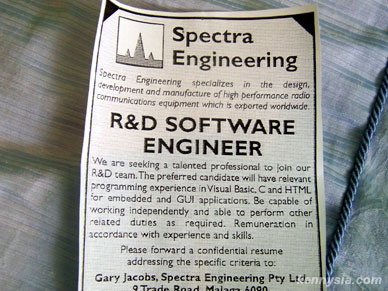 I offered to clean up the mess I left help them out for a few days while I'm here, which is why I haven't been updating this site as often.
My former manager David said to me, "We'll take you back right away if you want."
I felt a squish inside as I replied, "I can't…"
*~*~*~*~*~*~*~*~*~*~*
Considering Kuching has so much cheap and delicious food, I didn't realize I actually miss Perth food a lot, but I did.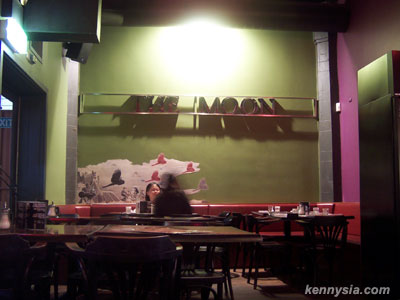 I'm doing this as a tribute to my favourite eateries in Perth. They may not have all the glitz and glamour or be as fancy as the exclusive restaurants around town, but they damn sure are responsible for the extra kilos I've piled on.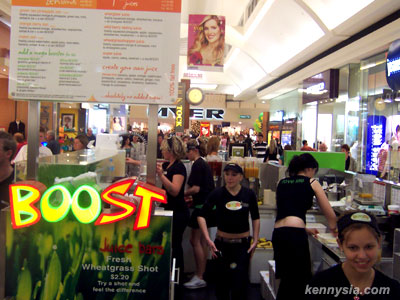 Introducing…
The $3.50 Chicken Rice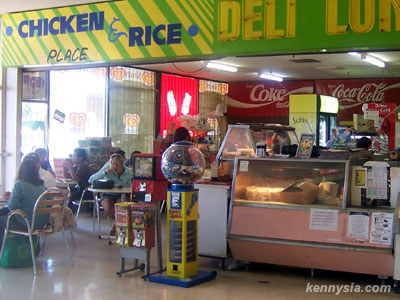 Back when we first arrived in Perth with very little money on us, all the restaurants around town were charging at least $7 for a steamy pile of bullshit.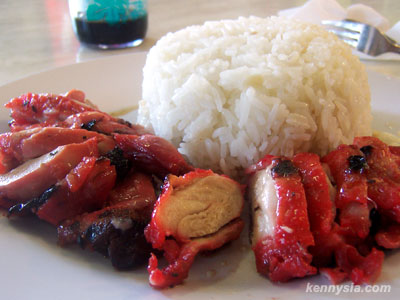 At the time, the $3.00 chicken rice shop at Karawara was God sent. Nowhere else can we have a taste of home without paying ridiculous Australian prices. 8 years later, they're still around and their prices have only increased by 50 cents.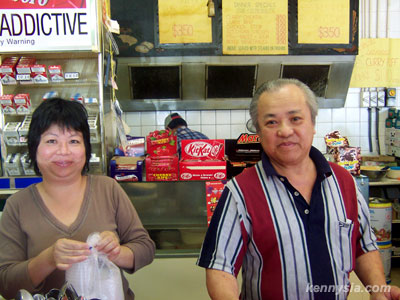 Don't be fooled by the innocent-looking Singaporean couple running the shop. In the morning, they work their asses off serving hungry Curtin students. At night, they put on their best suits and gamble their fortune away in the Burswood Casino VIP room.
Thai Village Garden's Squid Pepper Rice, Karawara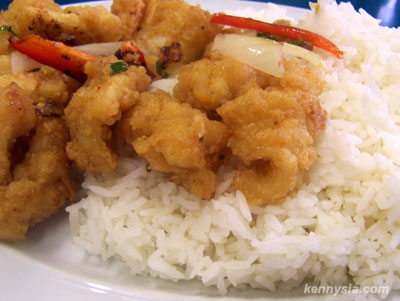 Just next to the chicken rice shop in Karawara is Thai Village Garden, another student favourite. Their $7.30 squid pepper rice is simply mouth-watering. Best served with their homemade spring roll sauce.
George's Kebabs at the Curtin Uni Tavern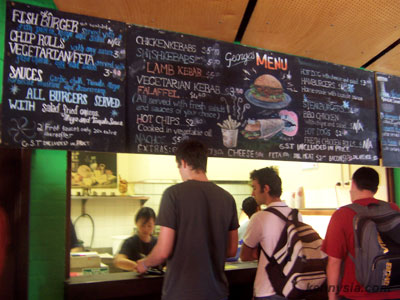 Officially awarded the best kebabs in Perth for many years running and more. They are so popular that every lunchtime, the lines would all the way to the outside of the Tav. You don't get kebabs as fat and tasty as theirs back in Malaysia.
Utopia Bubble Tea, Northbridge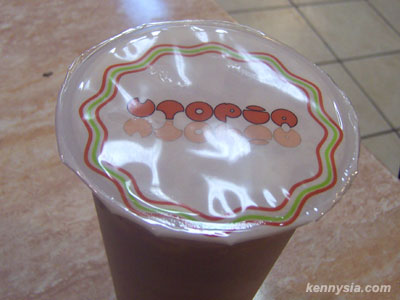 They started with one shop hidden away in Northbridge but rapidly expanded to 5 stores all over Perth. $3.50 for a bubble tea may be expensive but it's worth it. Other bubble tea outlets that offer cheaper alternatives come and go, but Utopia is still growing strong. Try their Summerlove Milk Tea with Jelly – you don't get them anywhere else.
Kimchee House, Northbridge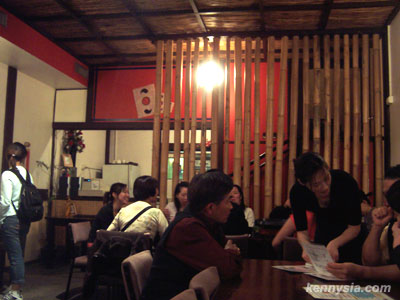 I used to go to this place so often, the lady boss still recognized me though I haven't been back for 7 months. I reckon Seoul is overrated and Arirang is only good for their BBQ. For the best Korean food in Perth, it's gotta be Kimchee House in Chinatown, Northbridge.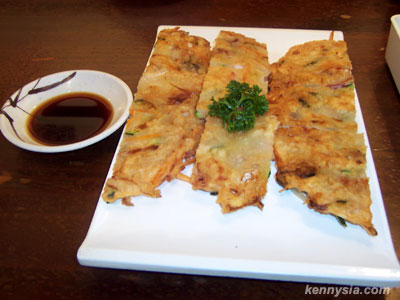 I like their $6.80 Korean pancake and $9.60 seafood tofu stew.
The Moon Café, Northbridge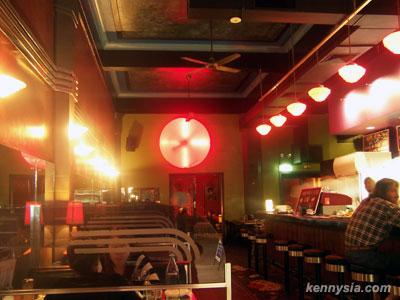 Perth is dead after 9pm and there aren't a lot of cafes around that opens till late night. I used to like Fast Eddy's, until their food takes 20 minutes to arrive. I used to think Oriel's in Subiaco was good, until one of their waiters got permanent PMS. Then I discovered the Moon.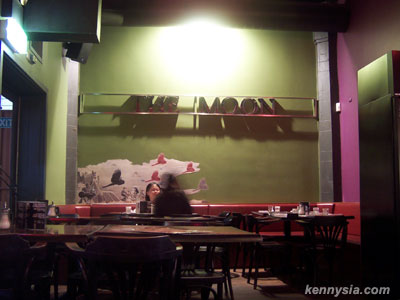 The best thing about Moon Café isn't the food, but the relaxing environment it offers to people who just wanna sit back and chill out with friends. Get in there Monday/Tuesday for $9.95 pizza /pasta with wine, or Thursday night for their live jazz band.
Chilli Mussels at Conca's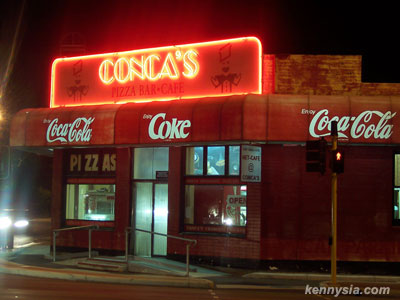 If you ever wonder why the Italians in Perth are so rich, take a look at Conca's.
Everything in there is old: The furniture is old, the computers are old, heck – even the people serving the food are old! Yet, these grandmothers have the audacity to charge $23 for a small bowl of chilli mussels that used to cost $17 a few years back.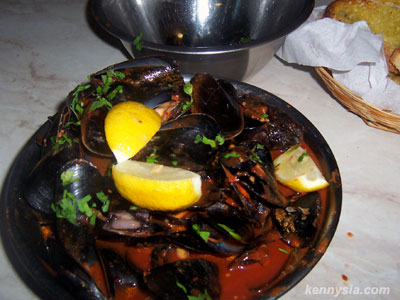 By any means, every single item on their menu is WAY overpriced for a run-down shop like theirs, but for some reason people kept coming back for more. It could only mean that their food isn't just good – it's DAMN good.

Man, I got so hungry writing this entry. Now if you'll excuse me I'm gonna eat a koala bear now.