This entry is an advertorial. I make it no secret that I welcome limited amount of ads on my blog.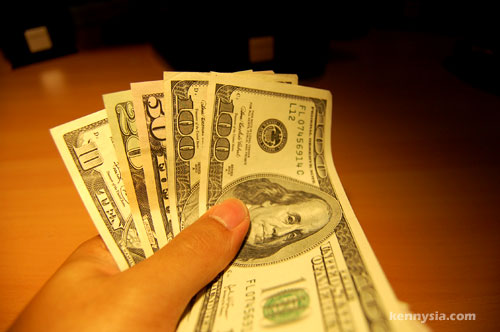 Advertising on blogs is nothing new. Since way before I started, local Malaysian bloggers have already figured out a way to optimise their page for cash.
Unfortunately for us, those advertisements are mostly in the form of Google Adsense, littered liberally all over their site and often at the expense of user-friendliness. These blogs relied heavily on traffic coming in from search engines, engaging in a practice known as Search Engine Optimization, because few readers would access their page directly.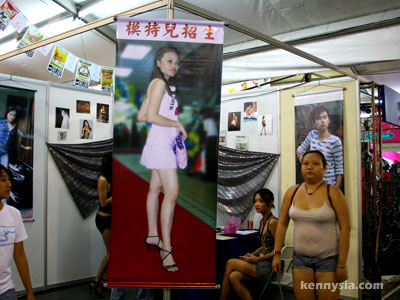 It's not to say their blogs are not interesting. They are, especially since most of them are have blog titles like "Funny Junk" or "Addicting Stuff". But half the time, these bloggers' inspiration and content are copied from elsewhere, carefully threading the line of splogs – which are spam blogs created SOLELY for the purpose of making money.
At first it was just a few, then more and more jumped on the bandwagon.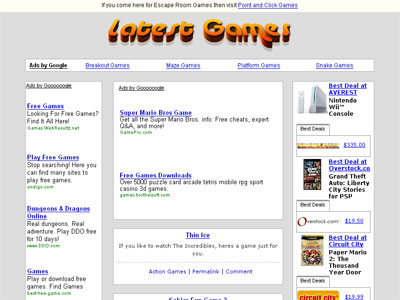 Before you know it, instead of reading good quality local content by Malaysian bloggers, you are reading about how to Make Your Penis Bigger or Consolidate Debts because those are keywords that generate the most cash in Google Adsense.
Worst of all, those ads aren't even relevant to us Malaysians. Most of our readers are from Malaysia or Singapore. And if I'm living here in Malaysia, why the hell would I wanna waste my time finding out about a product or a service all the way in the United States?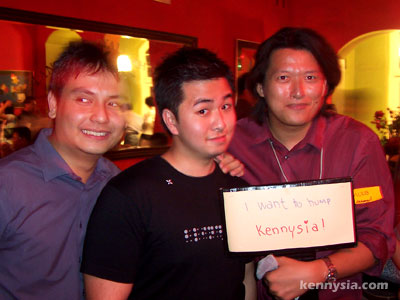 The rise of these borderline splogs also gave way to the demise of petalingstreet.org – which was until 2 years ago the only online community where Malaysian bloggers get together. It's a sad thing.
For a while, I thought no one is interested in writing a good blog for Malaysians anymore because it seems like everyone out there is trying to optimize search engines in order to make more money. Trust me, at one point in time, I felt the same way too.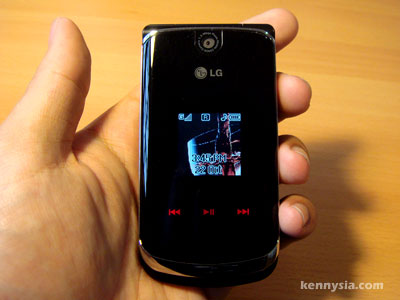 Luckily, around about this time, local companies began to take note of blogs as a viable advertising tool. And why shouldn't they be? Compared to advertising in traditional printed media, blogs are a lot cheaper, faster, and more effective too. Readers don't have to go to the newstand and pay money to read blogs. Unlike in newspapers or magazines, advertisers don't have to compete with the hundreds of other advertisers vying for space on printed media.
On top of that blog readers are mostly the youthful, literate and tech-savvy crowd – a demographic highly sought after by advertising agencies.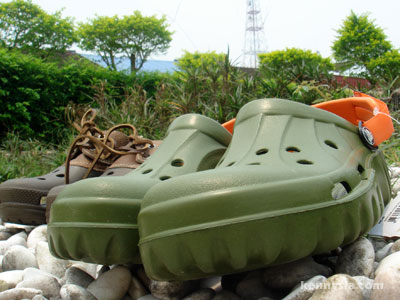 One by one, Malaysian companies began to embrace what I'd like to call "the word-of-mouth advertising of the new age".
First Pixart, then Fare.net, then Crocs, LG, Nokia, Intel and so on. For once, these ads are actually relevant to Malaysians.
Finally, you can actually enjoy the products or services being advertised on Malaysian blogs!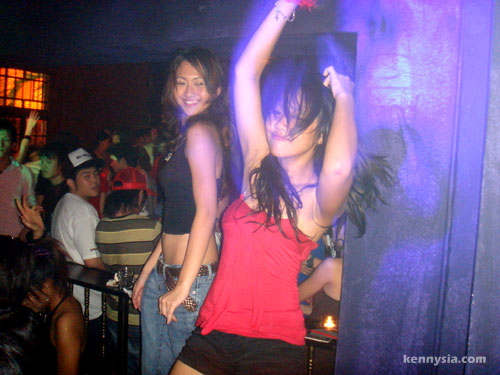 However, that phenomenom in itself created another problem.
Up until recently, local advertising on blogs are largely the domain of bloggers with higher traffic on their site. In Malaysia, that's namely Jeff Ooi and myself. There are still PLENTY of Malaysian bloggers out there whose audience size are smaller than ours, and yet they are being ignored by the local advertisers.
This is understandable. Most blogs are too small to attract any advertisers, and advertisers find it too much of a hassle to source them out one by one. They'd rather just deal with the "bigger" blogs and that's it. All the other Malaysian bloggers are left out cold.
That's where Nuffnang steps in.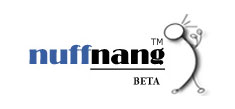 Conceived by Timothy Tiah, he himself a blogger, Nuffnang's goal is to unite all Malaysian bloggers coming under its flag and matchmake them to relevant Malaysian companies.
Here's how it works. You put up their code on your page, and Nuffnang will help you find advertisers. When there's someone wanting to publish their ads on your page, you get paid. Once you accumulate more than RM100 in your account, they send you a cheque in the mail.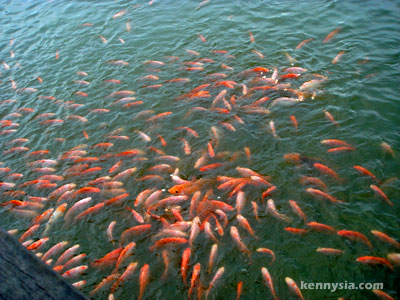 In other words, you don't have to be big, you don't have to slut your blog out to Google Adsense, and yet you'll still be able to make money with your blog, and you will still be able to provide relevant local content for your blog readers.
You happy. Your blog readers happy. Your advertisers happy. Nuffnang happy. Everyone happy.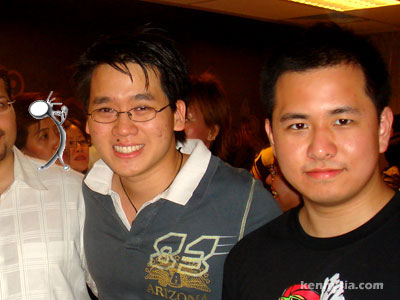 Relevance. That's the keyword.
No longer do blog readers have to put up with irrelevant advertising on Malaysian blogs. Nuffnang claims it is Asia's first blog advertising network, and I have no reason to doubt that at all.
Mark my words. If things go smoothly for them, Nuffnang could very well revolutionize not just the local Malaysian blogosphere, but the entire advertising industry as well. That's exactly why I am throwing my support behind them. It is a service by Malaysian bloggers, for Malaysian bloggers.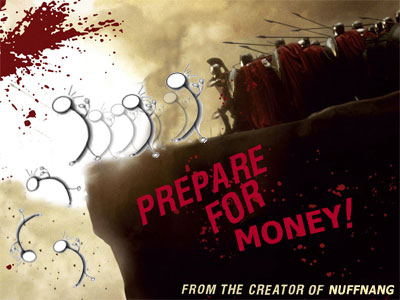 If you're a local blogger and you don't mind making a few ringgits on the side from your blog without sacrificing relevancy, go ahead and sign up with Nuffnang. You'll get paid for your efforts and help a local startup company grow big in the process.
Heck, if you're lucky you could even win an iPod nano.




To start, just click here.