My niece sleeps well all the time.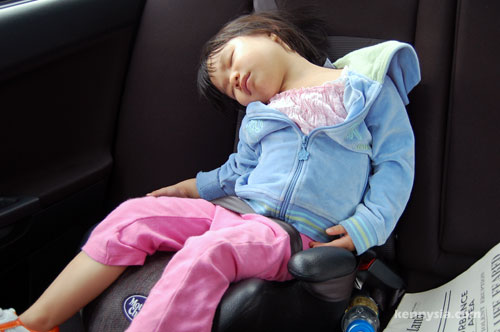 My nephew also sleeps soundly all the time.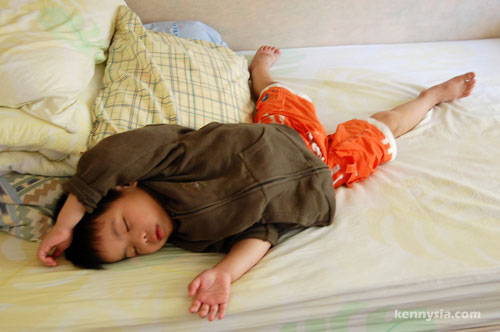 But they are kids. For me, I can't fall asleep as easily as they do.
I sleep better only with Chipster.
See?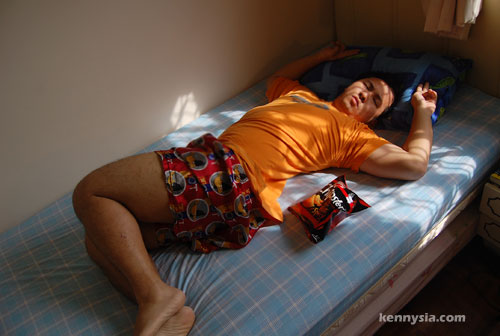 Ok look, I don't mean to make a fool out of myself for no reason. But my blog advertising agency Nuffnang is holding a Pajama Party this 15th March for their 1st year anniversary celebration, and I don't wanna miss it for anything else.
It's a gathering of over 300 bloggers from all throughout Malaysia and Singapore, in their pyjamas, at the Borneo Baruk Club (next to Pavilion KL).
Just think Dawn Yang in her nighties.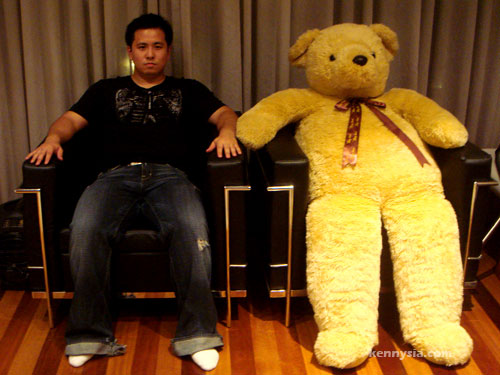 The only way I could be invited is if I do up this entry, and TODAY is the deadline. After everything that Nuffnang has done for me in the past 12 months, this is the least I could do for them in return, right?
Well, not really.
Actually I am "forced" into doing this.
I didn't really wanna publish this entry at first because I know kennysia.com readers don't like too many ads on my site. But you see, if I don't do it, then Nuffnang co-founder Ming Shen would release the entire set of these incriminating photographs he took using a hidden camera when I visited his place last year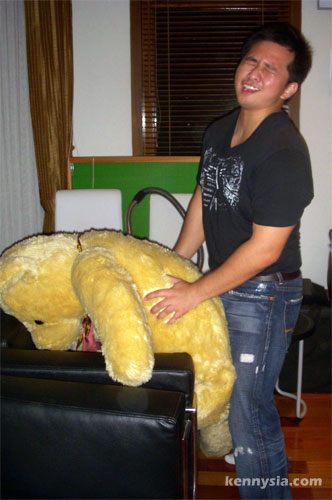 Ummm… it wasn't what it looks like.
I'm not into teddy bears.