Twenty five things I did when I was twenty five:
#1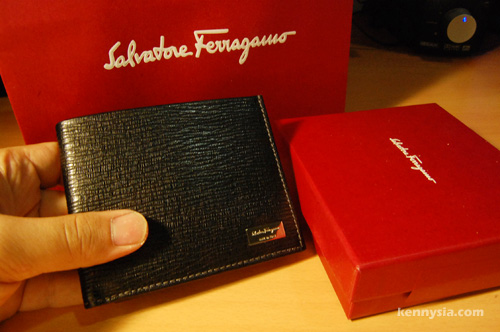 Bought my first Louis Vuitton and Salvatore Ferragamo. Before this, I have never even consider spending a single cent on high end luxury products because I belong to the group who thinks "why spend so much buying LV when Petaling Street sells similar stuff for RM50?"

#2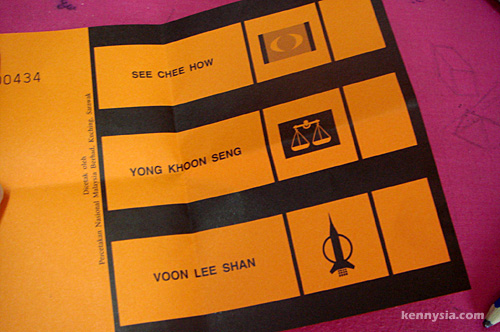 Exercised my right as a Malaysian citizen and voted for the first time ever in the General Elections.

#3
Got my license to practise as an insurance agent. Attempt to sell some insurance policies but realised it was harder than I thought.

#4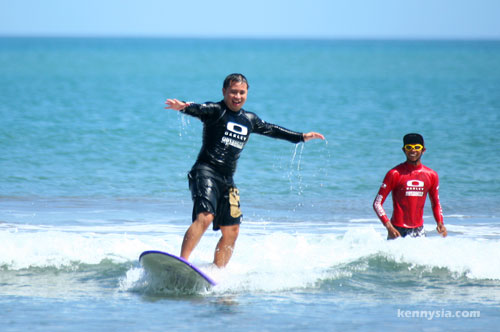 Learnt to surf.
And by that I don't mean surfing the internet.

#5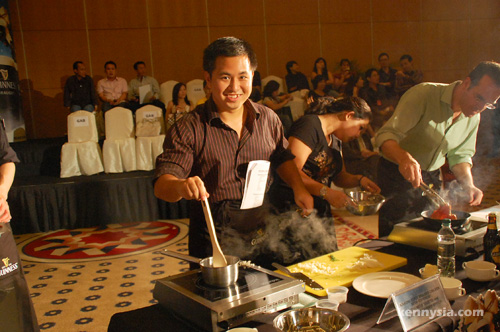 Learnt to cook risotto, from a celebrity chef no less. But I still very badly undercooked it.

#6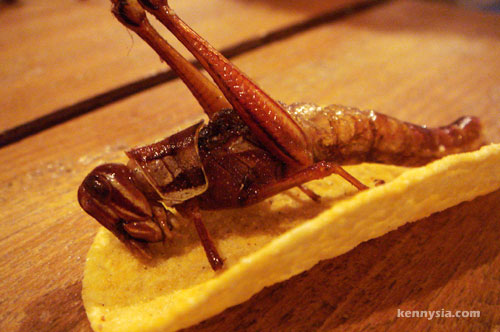 Ate fried grasshopper in Bangkok.

#7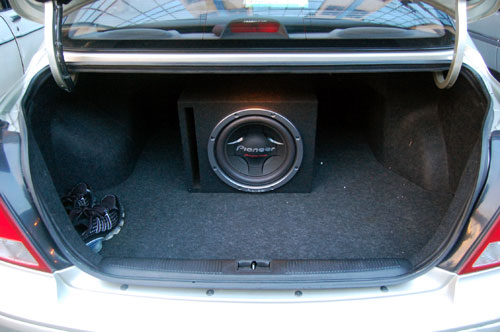 ICED my car!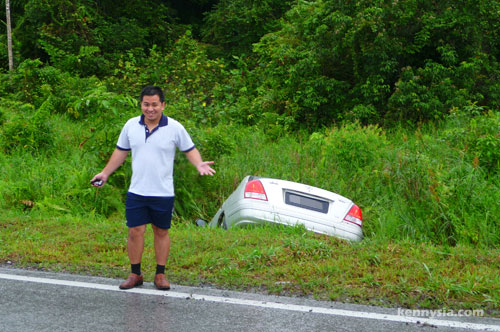 And then crashed it. 🙁

#8
Broke up. Patched up. Broke up. Patched up. (repeat 100 times) Patched up now, and still going strong.

#9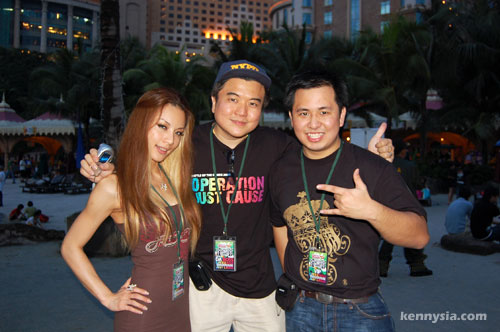 Fly back-and-forth between Kuching and KL so frequently it's as if I'm treating the airplane like a friggin' bus!
It has come to the point where I was even turning down all-expense-paid trips to Langkawi, Krabi, Singapore and Macau. The worse thing is, this crazy lifestyle of mine shows no signs of slowing down anytime soon. I just had a look at my calendar and was flabbergasted to find out that from now until the end of the year, I will be spending every single weekend of mine in either KL or Singapore.

#10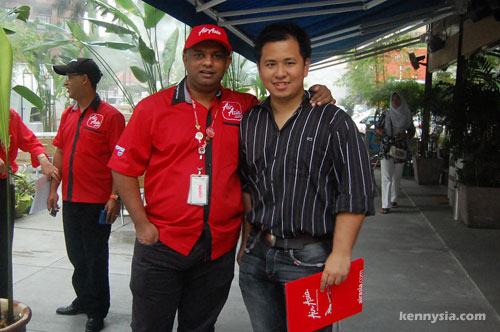 Had a man-gasm when I met Tony Fernandes, one of the few businessmen I truly admire. He completely surprised me by calling me on my phone after I attended his event. I am still amazed at how humble and down to earth this guy is even with all his successes.

#11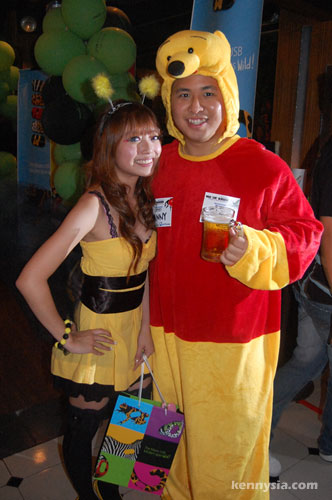 Met "fourfeetnine" Audrey, one of my favourite bloggers whose site I've been following for close to four years. A lot of people asked me how I got my inspiration to start blogging. Audrey is right up there.

#12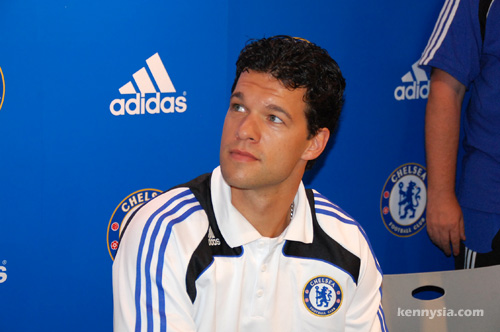 Met the Chelsea Football Team when they came to Malaysia and even got Luis Felipe Scolari to say "assalamualaikum" and "mualaikumsalam"!

#13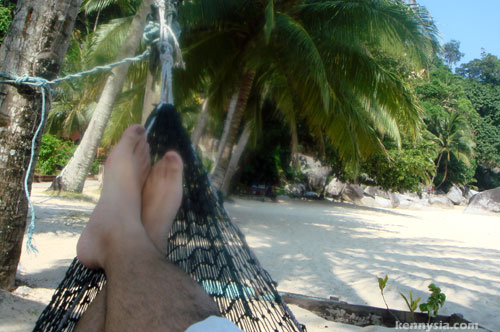 Went to Tioman. Saw some fish. Got nicknamed "Doraemon" by Joyce and Mary because I carried so many bags.

#14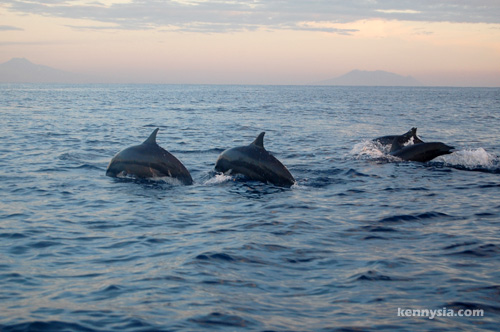 Went to Bali. Saw some dolphins.

#15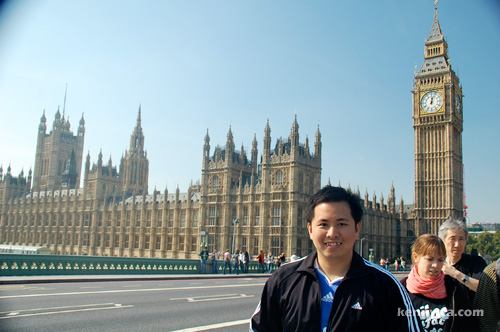 Went to London. Saw the Big Ben.

#16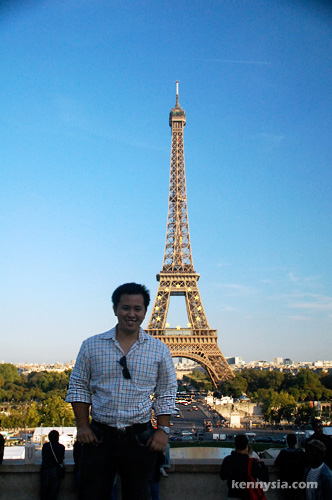 Went to Paris. Saw the Eiffel Tower.

#17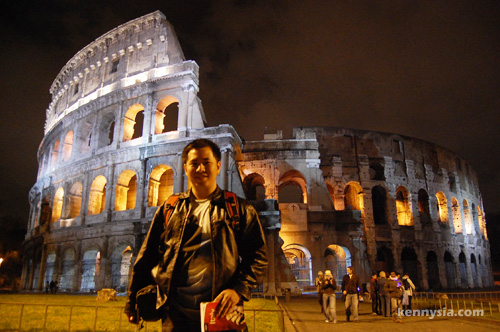 Went to Rome. Saw the Colloseum.

#18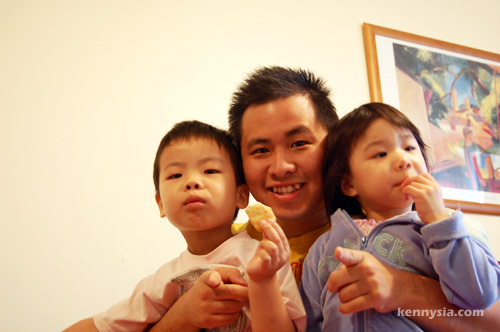 Went to New Zealand. Saw my sister's kids.

#19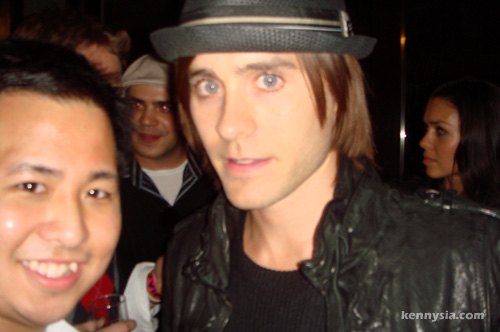 Went to the MTV Asia Awards. Saw The Pussycat Dolls, Jared Leto, Leona Lewis, One Republic, Panic At The Disco, Stefanie Sun, Karen Mok!

#20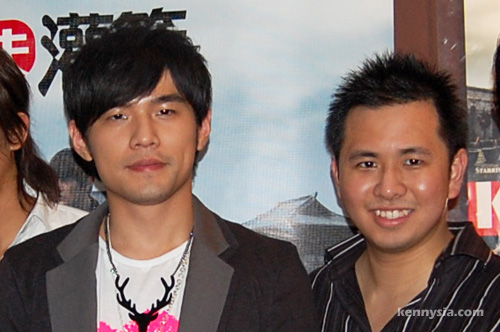 Met my one and only favourite Chinese artist, Jay Chou.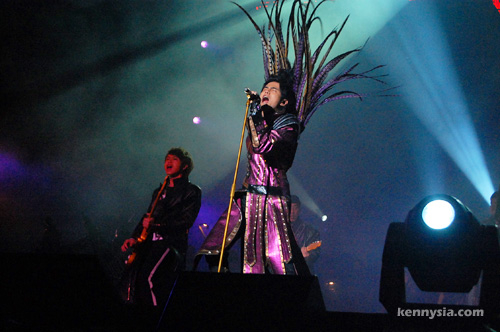 Twice.
Actually, there's one story about my meeting with Jay Chou that I forgot to blog about. I didn't wanna blog about it at the time because I reckoned it made me look kinda gay. But considering it's been months since it happened, I think it's safe now for me to say that…
I saw Jay Chou's pubic hair.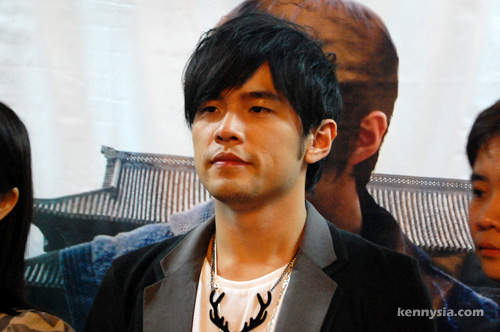 It is true. I am most definitely, absolutely and completely serious.
To paint the picture for you, Jay Chou and I were at the tent backstage during his public appearance to promote his movie Kung Fu Dunk. I heard from May Zhee, aka "Malaysia's No. 1 Jay Chou fan", that Jay Chou doesn't wear underpants. And it just so happened that at the time, he was wearing a pair of low-rise jeans so low it was barely hanging right above his pelvis.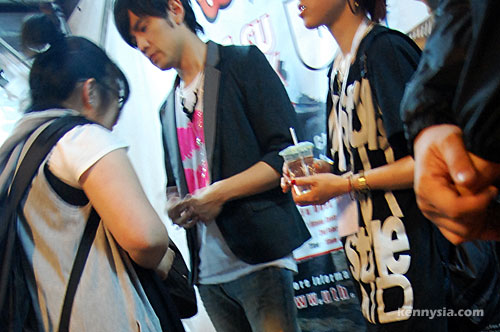 So Jay Chou was just standing there looking idly around when one of his assistants approached him to tell himto get ready to go on stage.
With his back turned towards most people, and me standing in a position where I could just see what he was doing, Jay Chou unbuckled his belt momentarily to adjust its tightness.
And that's when it happened.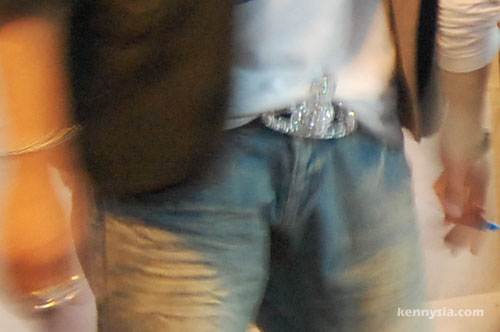 As soon as Jay unbuckled his belt, all of the sudden he accidentally let his jeans slipped down by about an inch for literally a split second. But that was enough for me to spot the mound of black pubic hair peeking right on top of his jeans.
I was staring at Jay Chou's thick, black, curly pubic hair. And my God, it was so thick and hairy, it would've made Gillian Hung and Cecelia Chung feel right at home.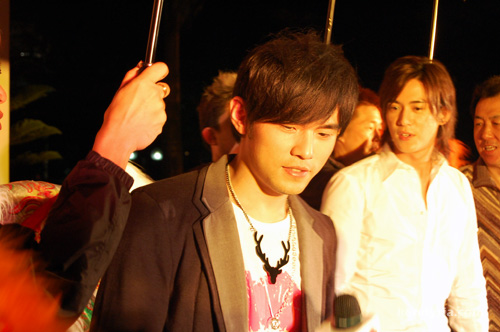 I related the story to May Zhee and she subsequently went hysterical, bombarding me with all sorts of questions like how long it is, what texture it is, did I see his dick, etc etc like I was some sorta Jay Chou Pubic Hair Expert. I told her it was no different in apperance to any Chinese pubic hair out there, and I think she got kinda disappointed.
Anyway, continuing on with the list of 25 things I did when I was 25, I…

#21

Acted in a TV commercial for Mister Potato.

#22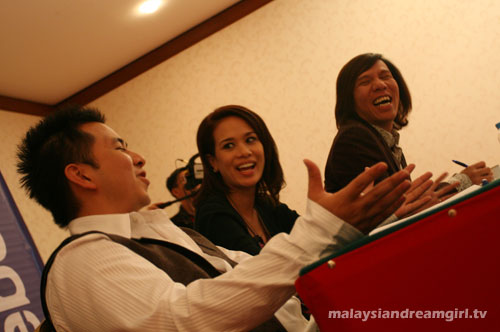 Starred as one of the three judges for Malaysian Dreamgirl, the country's first reality model search show broadcasted exclusively online.
Speaking of which, Season 2 of Malaysian Dreamgirl is coming soon and auditions are happening two weeks from now in Penang, Ipoh, Johor Bahru and of course KL.

#23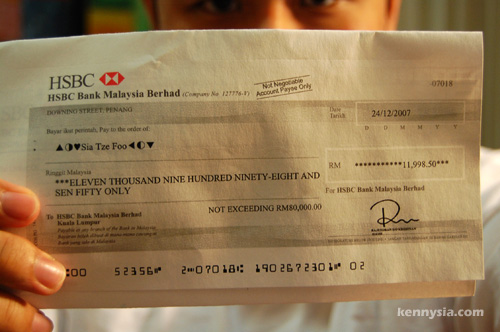 Cashed out my first cheque from Nuffnang.
One of these days, I must tell the story about my involvment with Timothy Tiah in the biggest revolution of blog advertising Malaysia has ever seen. There were so many things going on behind the scenes that were too sensitive for me to talk about during that time, but I think the time is right for us to look back and reflect on that. It's a story of hardwork and integrity, I guarantee you it's a tale nothing short of inspiring.

#24
Poured heaps of money into investments. Lost roughly RM10,000 when the financial crisis hit and the markets underperformed. Then poured MORE money into unit trusts because with everything so cheap right now, it is the best time to invest.

#25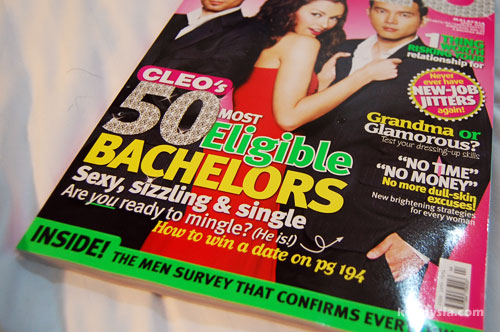 Joined a beauty contest. For men.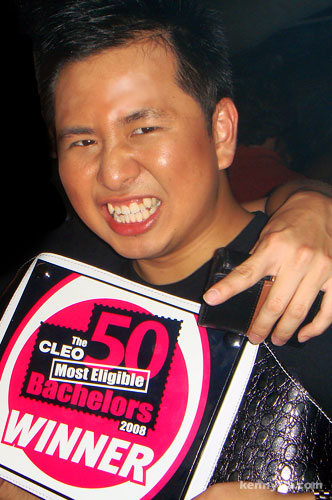 Obviously, I didn't win! I was at my fattest back in April. Good thing is, I have lost 8kg thanks to my marathon training.

Those are twenty five things I did when I was twenty five.
Today, I officially turn twenty six years old. 🙂