Earlier this month, thanks to an invitation from the Macau Government Tourism Office, I had the chance to re-visit one of the most unique cities in East Asia.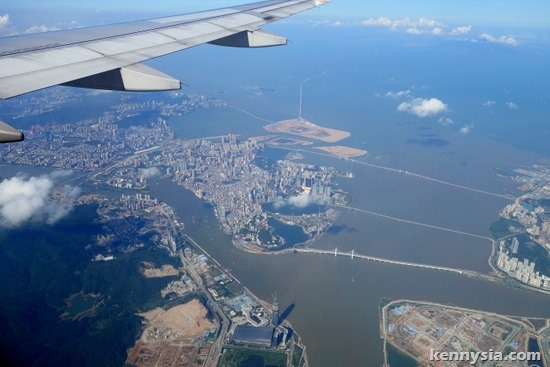 It was not my first trip to Macau. Previously, it was mostly as a transit point to Hong Kong. Back in those days, Macau was known as Asia's most notorious town – a somewhat pale Chinese imitation of Las Vegas.
That was the case ten over years ago.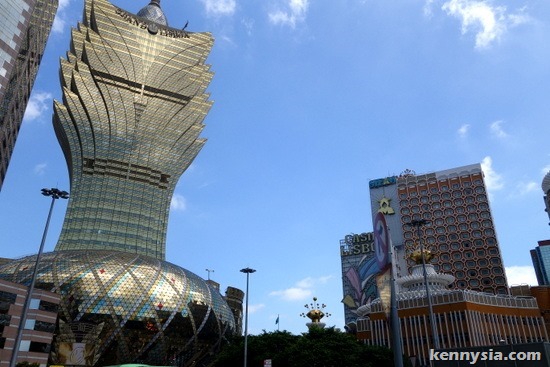 Visit Macau today, and what you'll see is a fascinating juxtaposition of modern glamour and old-school hip, a melting pot of Chinese and Portuguese influences, and easily the best food flavours this side of China.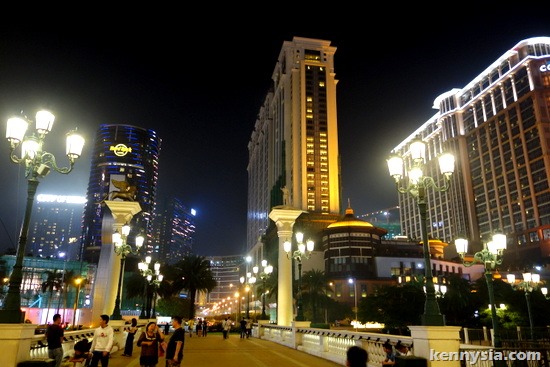 Macau is the world's most densely populated region and one of the world's richest cities.
Lonely Planet named Macau one of the Top 10 Regions to visit in '15. I agree.
In honour of that, here are 15 things I think everybody must do when they visit Macau.
15. Snap a Selfie at the Ruins of St Paul, Senado Square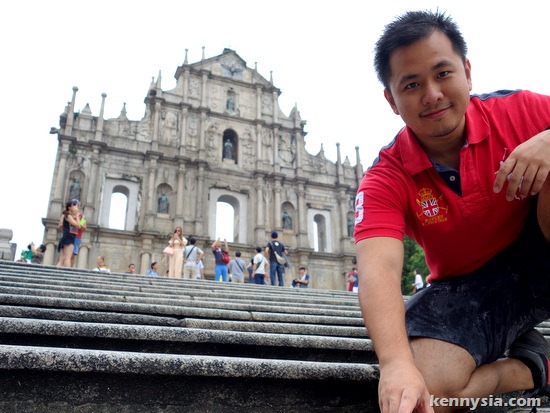 To go to Macau and not see the Ruins of St Paul, is like going to Paris and not seeing the Eiffel Towel. This is the definitive symbol of Macau and a UNESCO World Heritage Site.
The surrounding Senado Square was and still is Macau's urban centre for centuries. Flanked by pastel coloured neo-classical buildings, it's the perfect place to get lost in the many shops and restaurants surrounding the square.
14. See a bit of Old Portugal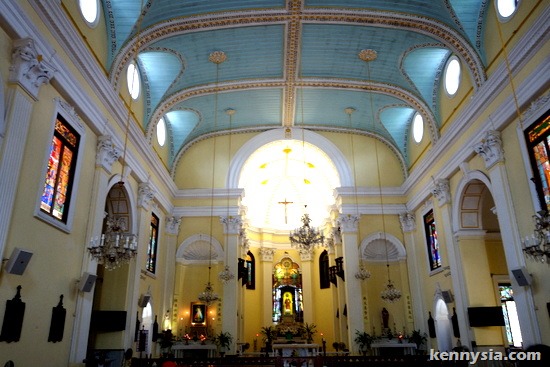 Not far from Senado Square are many churches and buildings left behind by the Portuguese.
My favourite of all is St Lawrence Church.
Saint Lawrence is the patron saint of sailors, and the church was commissioned by Portuguese who arrived in Macau after living inside a ship for months. The result – a church that looked like the inside of a boat.
13. See a bit of Old China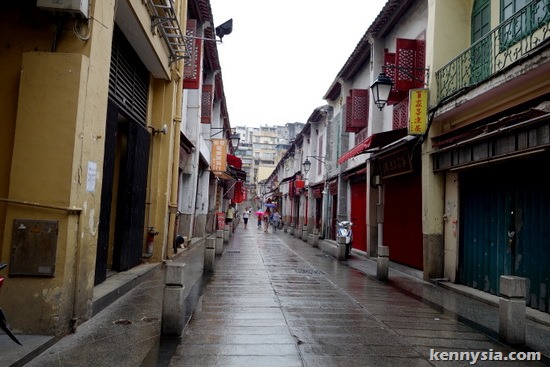 Opium dens, clan halls, pawn shops and whore houses.
Every Chinese town has an unsavoury past, but Macau doesn't shy away from it. If anything, Macau preserves those buildings almost in their original conditions. As I stood in the middle of the lane to have a quiet moment to myself, it's as if the hustle and bustle of the bygone days is still lingering in the air.
The Footsteps into the Historic Centre walking tour is the best way to experience this side of Macau. Entrance to the buildings are all FREE!
FREE. Except for the whore houses.
12. Light a Joss Stick at A-Ma Temple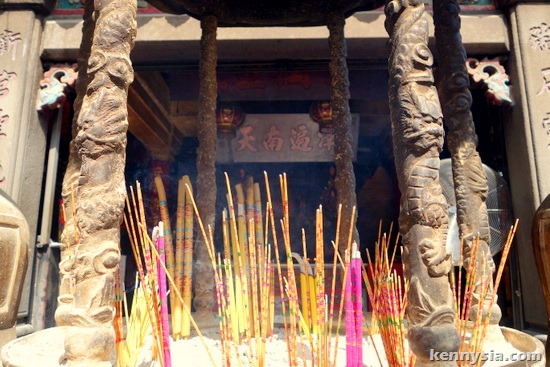 Although fairly austere by Chinese temple standards, A-Ma Temple is significant in Macau's history for the fact that it is where Macau got it's name from.
Story goes like this: many years ago the Portuguese sailors made their first landing just outside the temple. They asked the locals where the heck they were and the locals replied "A-Ma Gau" (Place of A-Ma). The rest, as they say, is history.
Heng ah, the locals didn't reply, "GWAI LO! NEIH YAO MAT YEH!?"
Note: You can walk from Senado Square to A-Ma Temple, passing by all the sights above, by following the "Crossroads of China and Portugal" Walking Tour.
11. Drink the Best Tea in Macau at Long Wa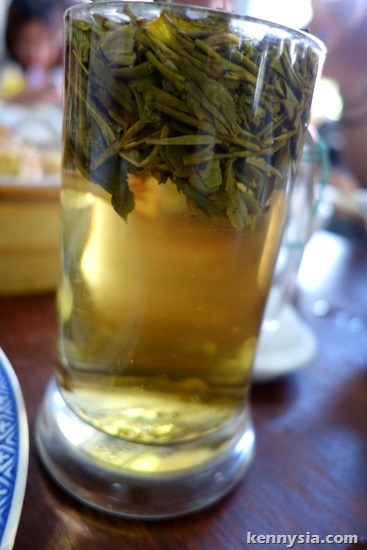 Located just across the road from the Red Market, Long Wa is the last authentic Chinese tea house in Macau.
The dim sum breakfast, although limited in variety, tastes far better than any dim sum you can find in Malaysia. But the main reasons the locals come here, is for the tea.
10. Get the Perfect Instagram Shot at Taipa Village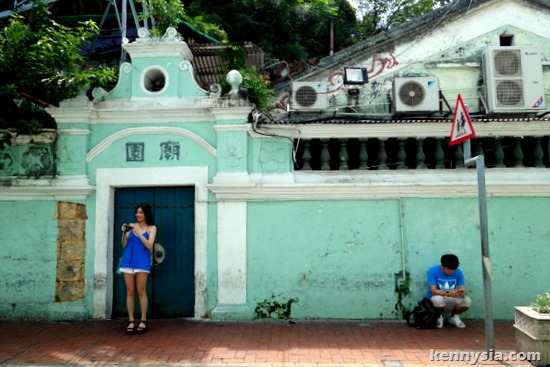 The narrow streets of Taipa Village are lined with beautiful pastel-coloured buildings.
Put your filters on, cos every shot you take is gonna fetch you 30% more Likes.
9. Go Food-Hunting at Cunha Street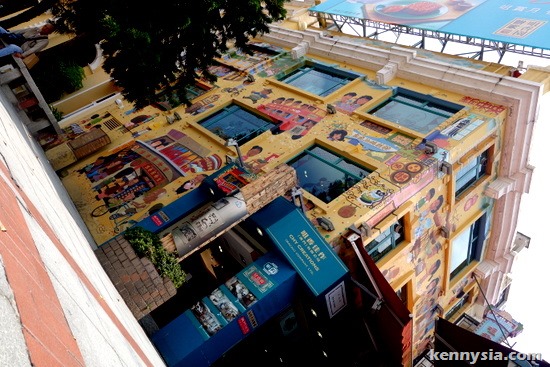 The closest thing to Changkat Bukit Bintang in Macau is Cunha Street. Authentic street art, shops selling typical tourist souvenirs, hipster cafe joints serving siphon drip coffee.
8. Ogle at Giant Pandas
Yes, I know you got Giant Pandas in your zoos. But these cute pair of pandas in Macau is guaranteed to make you happy.
See, their names are Kai Kai and Xin Xin. DOESN'T THAT MAKE YOU HAPPY ALREADY?!
7. Stuff your Face Silly with at Restaurante Litoral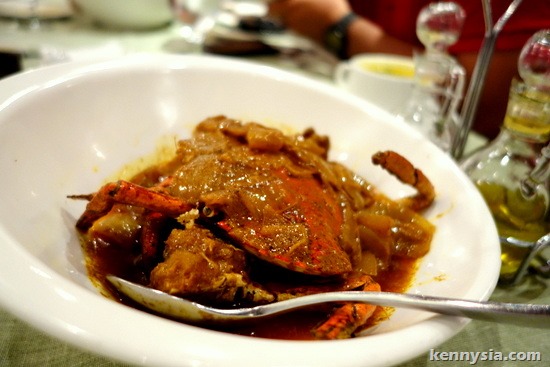 There's no shortage of good food in Macau. Having said that, in my four days there, I had my best meals at Restaurante Litoral. This is authentic Portuguese food at its best, and I ain't talking Nando's.
If unsure, order the curry crab, with a side of freshly baked bread. It is DA BOMB.
6. Taste the Original Egg Tarts at Lord Stow's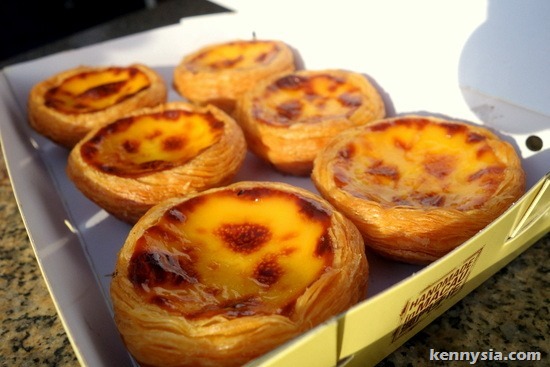 While we're still on the topic of food, don't even think about leaving Macau without first tasting Portuguese egg tarts from the original inventors of Portuguese egg tarts.
The original bakery is a little out of the way in Coloane, but it's worth the hassle to make the pilgrimage just to see why the whole world has gone crazy over Portuguese egg tarts.
5. Take a Silly Photo at Pier16 3D Macau, Sofitel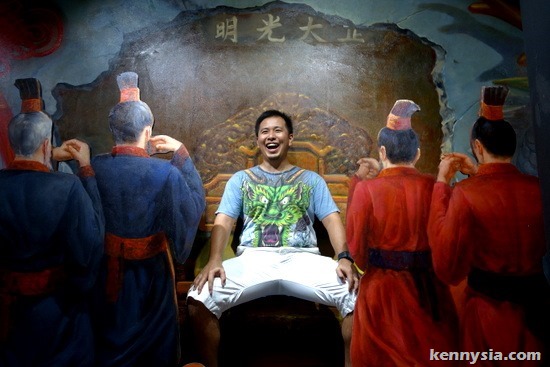 Because why wouldn't you want to trick your friends into thinking that you went to Macau to become an emperor?
4. Catch the Special Event of the Month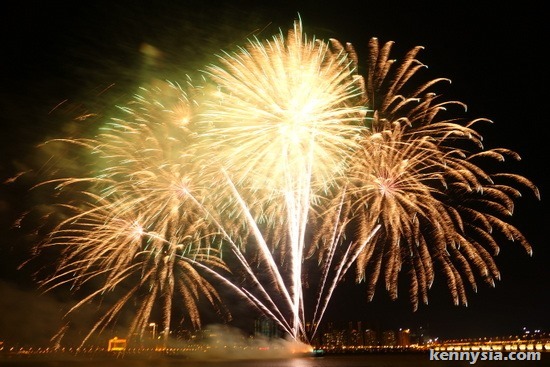 If you look up Macau's tourism calendar, there's bound to be either a special event or a concert every single month of the year. The month of September features Macau International Fireworks Display Contest, and is universally acclaimed as one of the best of its kind.
3. Soak Up The Atmosphere in SoHo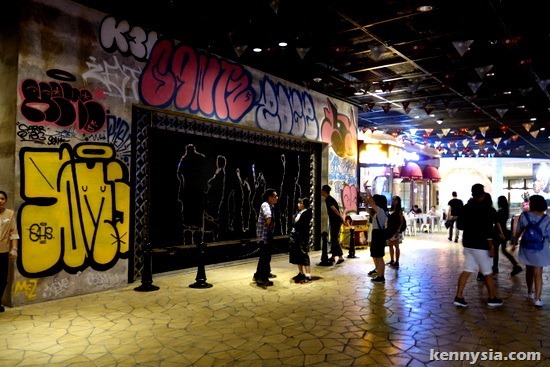 There's no denying that everything on The Cotai Strip is artificial and manufactured. But as far as man-made entertainment goes, SoHo at the City of Dreams keeps it interesting with food, art and interactive games set in a atmospheric Brooklyn street.
2. Watch the House of Dancing Waters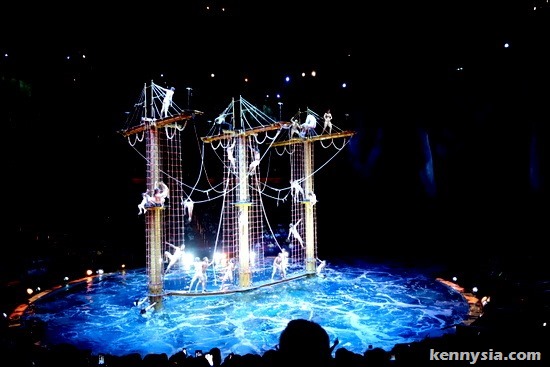 Words cannot describe how breathtakingly amazing this show is. Part circus, part theatre, part ballet – it's by far the best permanent attraction in the Strip. Little wonder that every show is packed to the max every single year FOR THE PAST FIVE YEARS.
DON'T THINK. JUST GO WATCH. GO!
1. The One Thing Macau Is Famous For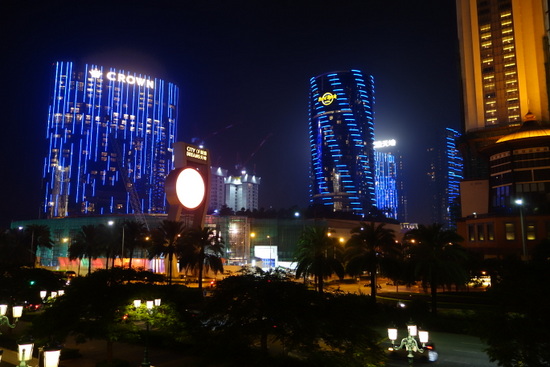 Well, it's Macau!