It was my fourth trip to Bali.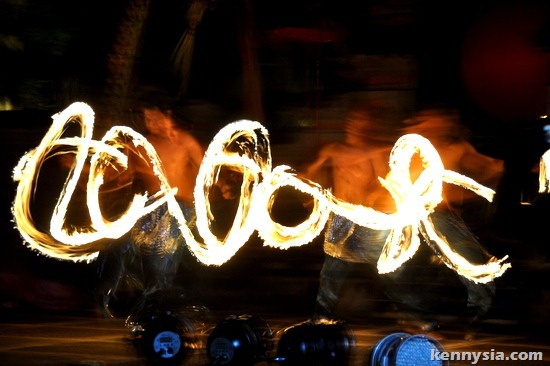 "Wh do you go Bali so many times?" exclaimed my mom. "Not sien one meh?"
It's a question I get a lot. Like most who had been to Bali on a cookie-cutter group tour, she had made the assumption that Kuta is all that Bali has to offer. What a lot of people do not know know is, Bali is so big – it has a totally different vibe in depending on which part of the island you're in.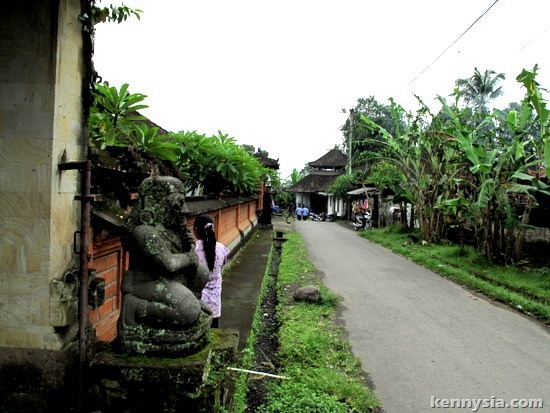 There's beautiful Ubud in the centre, laidback Padangbai in the East and dolphin-playground Lovina in the north, mega resorts and gorgeous luxury villas in the South.
So, unless you are a horny teen looking to get your first lay at Bounty Club, Kuta's  permanently congested roads and cramped hotels is possibly the worst place to stay in Bali.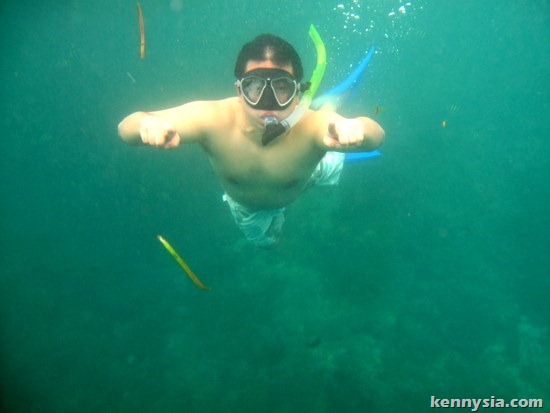 Bali is a whole lotta fun packed on a paradise island. It is, however, terribly unorganized. Figuring out where to stay, what to do, where to eat and how to getto these places can require a lot of advanced planning, and that can sometimes take the fun out of holidaying.
After all, the purpose of going on holidays to get away from stress. Obviously, the last thing I want when I go on a holiday have MORE stress.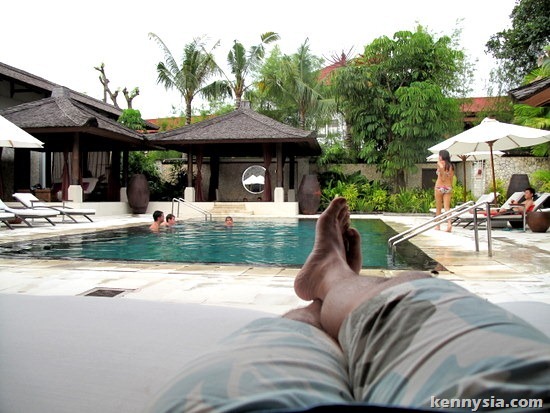 This past January, I stayed at Club Med Bali for 4 glorious days.
The French resort chain is the pioneer of all-inclusive holidays, and Bali is one of their most popular resorts in South East Asia.
Staying here completely took the stress out of holiday planning.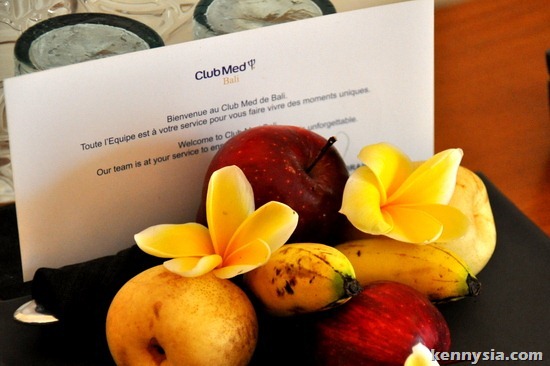 All-inclusive means all the ingredients required to cook up a perfect holiday is included with the room. It means all the food, all the activities, all the entertainment and most importantly – all the alcohol are already taken care of for me.
I came out completely rejuvenated. It was such a fun and enjoyable trip that I distinctively recalled every moment of it.
All I needed to bring, really, is my body.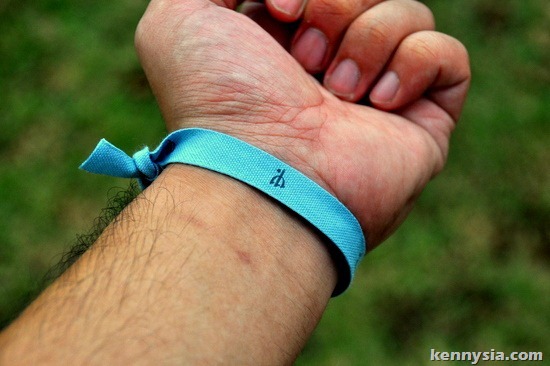 Our royal treatment started even before our arrival at the resort. At the Ngurah Rai airport arrival hall, surrounded by hundreds of hotel drivers holding up placards, we found our driver.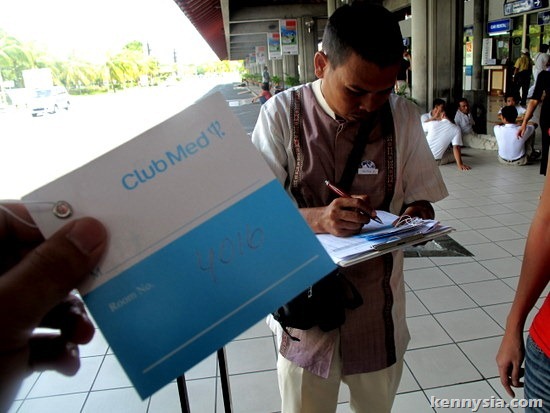 With our bags tagged and room numbers assigned, we were whisked away to the pristine Nusa Dua peninsular to the south, completely avoiding the crazy traffic in Kuta.
In less than 15 minutes, we arrived at the Club Med Bali lobby. It was there that I experienced the first of the many Club Med subculture that I have come to learn in the days ahead.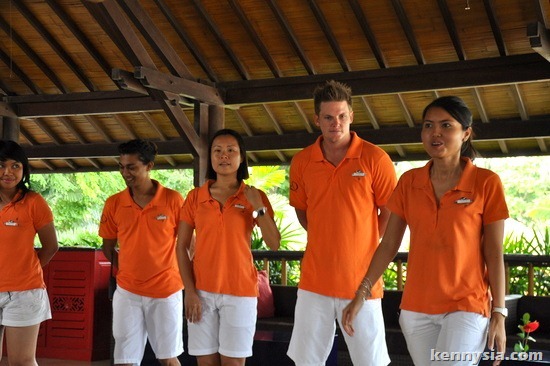 Club Meds from all around the world employ what they called Gentle Organizers or G.O.s.
Unlike at typical hotels where the staff are there just to serve the guests and nothing else, at Club Med their G.O.s eat and play together with guests. It may seem a little unfamiliar to the uninitiated, but the G.O.s are what made Club Med, well, Club Med.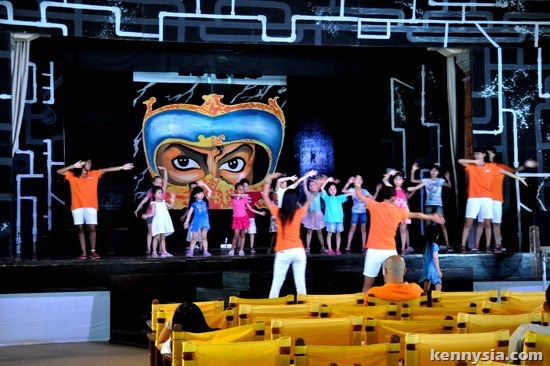 At Club Med Bali, there are over 80 G.O.s each from different countries and each with their different specialties. One G.O. could possibly have many different roles.
One morning, Wayan would be my golf instructor.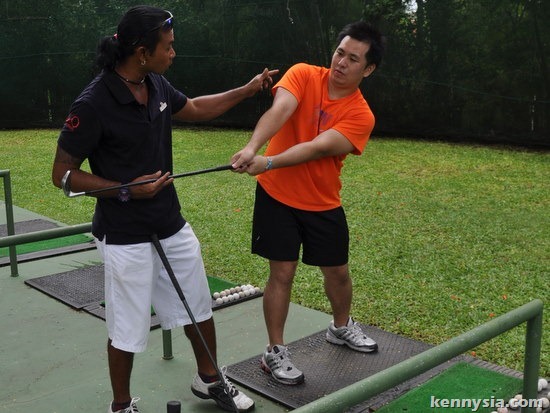 In the afternoon, he would work at the main resort pool as a lifeguard.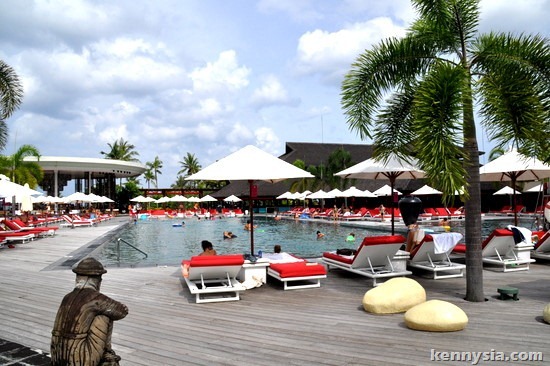 Then at night, the same Wayan would don the white top hot and sequined glove, moonwalking across the stage as a Michael Jackson impersonator.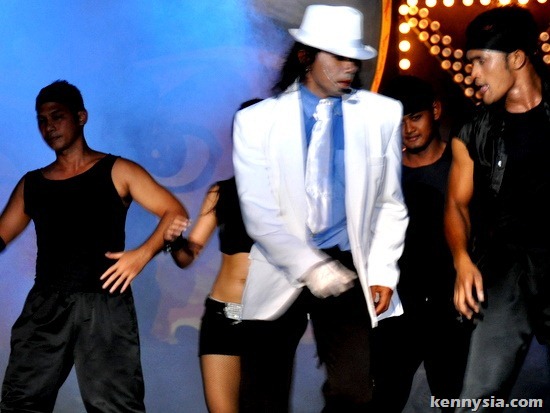 Every day these GOs are out there having fun with their hotel guests. And these are the very same people I would eat, play and grow very close to over the next few days.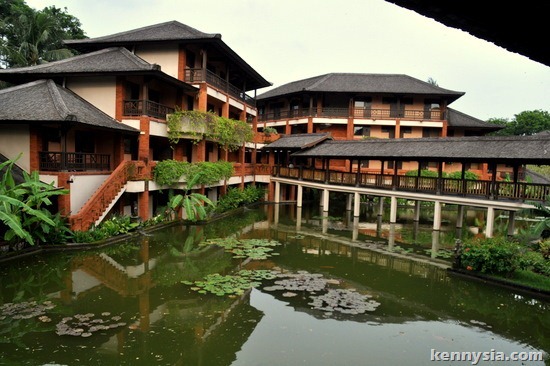 When we arrived, we were taken on a tour around the expansive Club Med compound. Our jaws were dropping the entire time. There are definitely no shortage of things to do over here.
Most hotels have a swimming pool, a restaurant, maybe a spa and that's it.
At Club Med Bali, the amount of facilities is like everything a hotel guest can dream of, and more. MUCH more.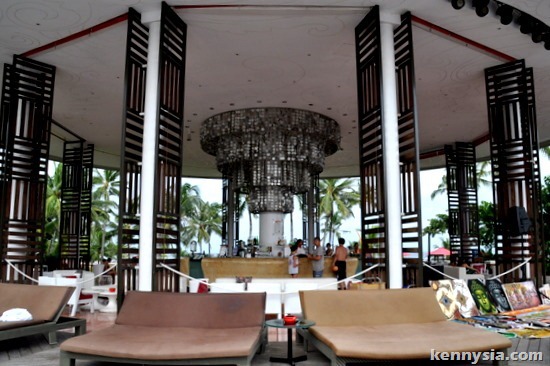 They have 2 HUMUNGOUS restaurants, 2 swimming pools (including a quiet one next to the spa for adults only), a Mandara spa, fully-equipped gym, football field, volleyball court, basketball court, tennis court, archery range, windsurfing school, a theatre, a nightclub, a putting green, driving range, a full golf course and a CIRCUS TRAPEZE all housed within the compound of Club Med.
Yes, even a circus trapeze.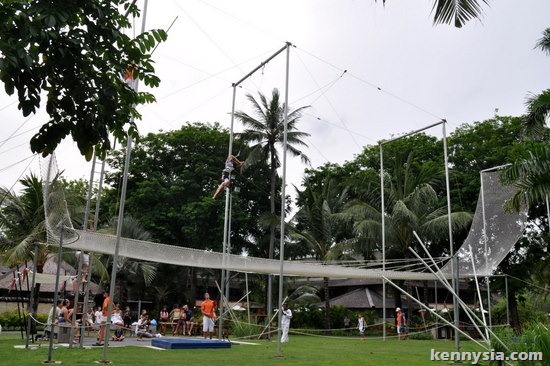 Club Med is like Disneyland for grown-ups, without the long queues of screaming kids, with the free flow of amazingly delicious good food and bottomless alcohol.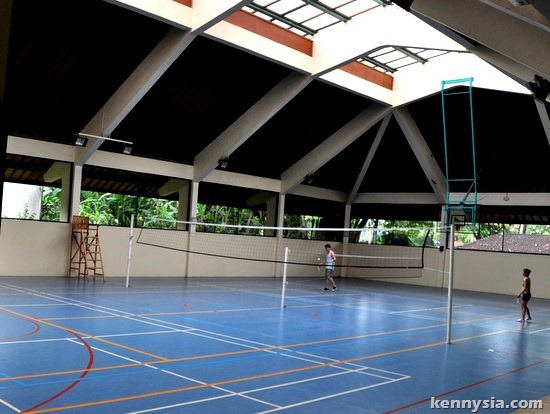 Best of all? Because Club Med is all inclusive, pretty much everything inside the resort is free.
We didn't have to think about how much to spend, because meals, entertainment and activities are included in the room. Only the more premium stuff like champagne, spas and outside tours are chargeable.
We had arrived after the buffet lunch had closed. It didn't matter because another restaurant was open for late lunch.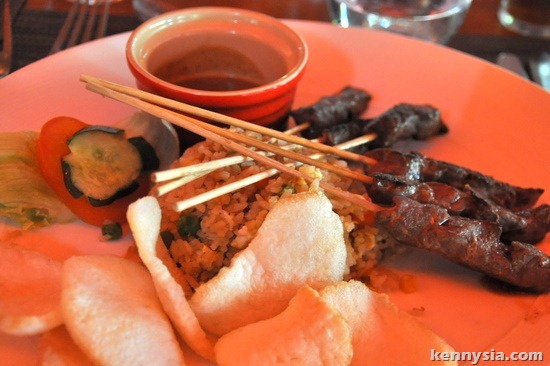 Normally when I stayed in hotels offering free breakfast, I skipped it because most of the time – they are crap. Usually free things are crap.
Not at Club Med.
The restaurant menu here reads like it's from a posh restaurant in Changkat.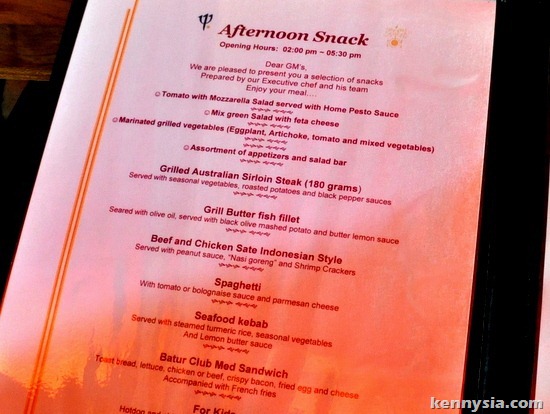 We're talking about sirloin steak and grilled fish, and this ain't even the main restaurant.
For about RM600 a night per person, the guest room itself – although clean and comfortable, isn't necessary the most luxurious ones I have seen in Bali.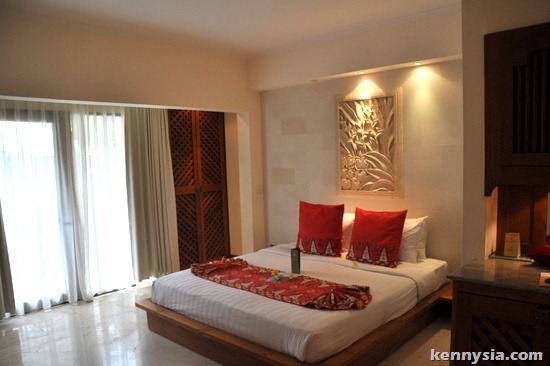 That's okay, because there's so much to do in Club Med that nobody really stays in the room. If you're the travel type that stays in the hotel room watching TV, then Club Med is not for you.
Different activities run throughout Club Med from morning till night, each catering for different age groups. During day time, most of us opted for some sporting activity.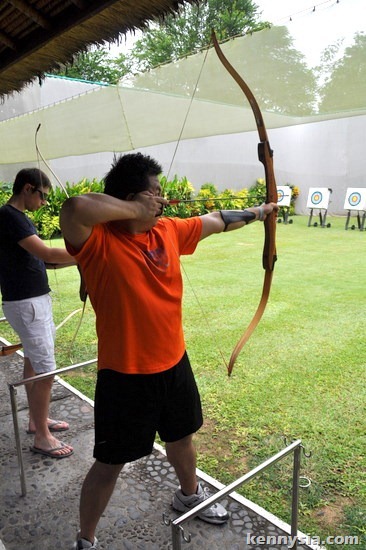 Between golf, tennis, archery basketball, windsurfing, snorkelling etc – we were spoilt for choice.
It didn't matter that I couldn't shoot an arrow straight or hit a golf ball to save my life. The G.O.s are happy to show me a few moves.
Look, I even shot my first bulls-eye in Archery!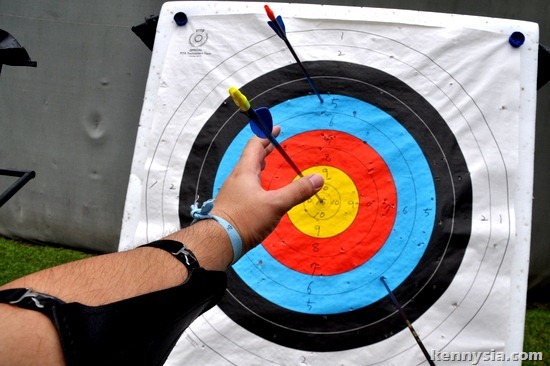 Fine lah, I planted the arrow there.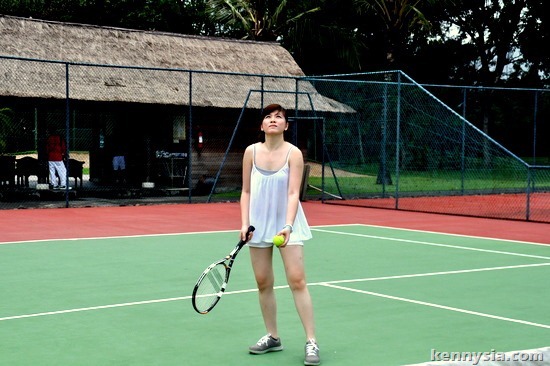 Ei Ling wanted to play tennis because a cute Korean G.O. was instructing there. Too bad none of us can hit the ball well enough to go over the Net. Playing tennis with Ei Ling was more like playing "Run-And-Chase-The-Stray-Tennis-Ball".
I even tried my hand on the circus trapeze. I was surprised the cables could hold my weight. Heck, I didn't even know I'm capable of lifting my legs above my head while I'm swinging.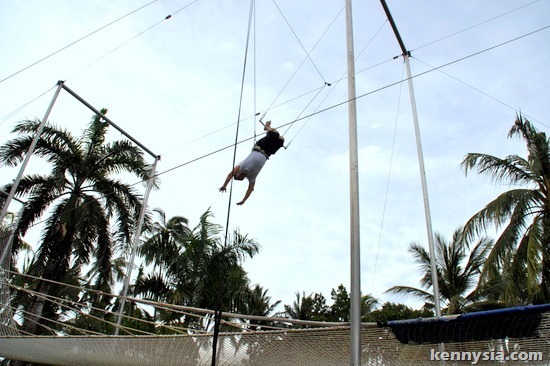 Damn. If I were gay, I would be damn good in bed.
For the less sports-inclined people, there are milder activities like Balinese cooking class, temple tours or the famed dual induction massage at the Club Med Spa.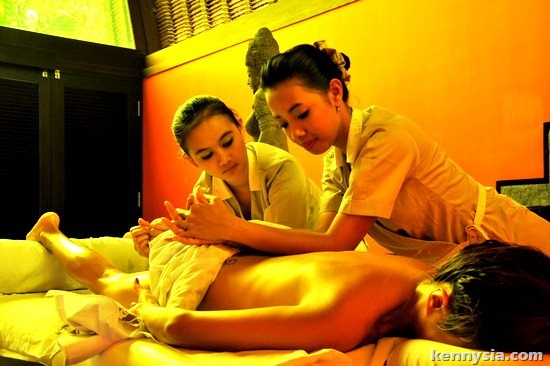 Even babies and kids have free activities planned for them by the GOs.
Club Med has a particularly strong emphasis for children and families, so the kids could be holed up somewhere doing a fashion show, or making an art piece using recycled materials while the parents are windsurfing in the Indian Ocean.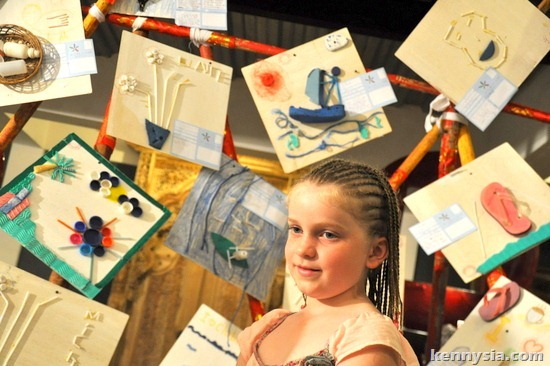 For me, I prefer maximum adventure all the way, so I took the white-water rafting trip along Ayung River in Ubud.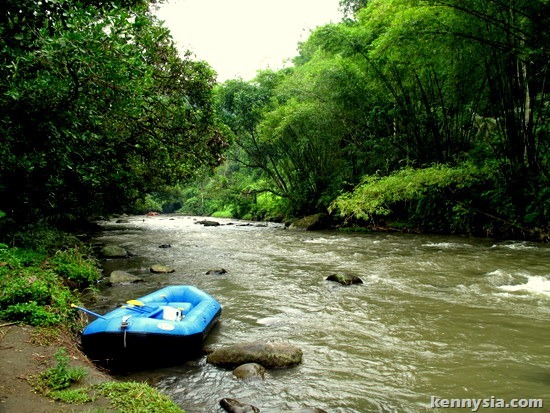 So we ignored girl band TLC's advice and went chasing after waterfalls, got ourselves soaking wet and smiles plastered all over our face.
White-water rafting along the Ayung River = definitely a must-do in Bali.
After tiring ourselves all day doing sports, it's time for dinner. And I tell ya, dinner at Club Med is LEGEND…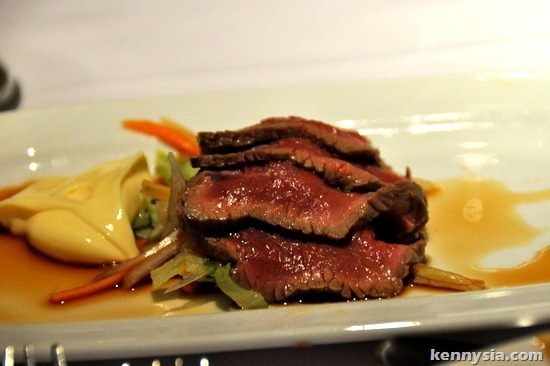 …DARY.
Not only are the food during buffet dinner amazingly delicious, it's also buffet style. Meaning, I put the words "ALL YOU CAN EAT" to test.
We're talking the finest dishes from Western, Chinese, Japanese, Korean and Indonesian cuisine being served each and every night. Again, these aren't the cheap food you get at some buffets in cheap-ass hotels.
These are really yummy good tasting food I'd pay hundreds for at fine-dining restaurants, and they serve it buffet style at Club Med. Complete with free flow of drinks and alcohol.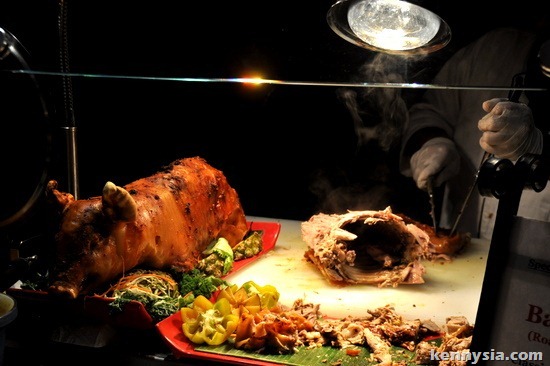 We went crazy. No one blinked an eyelid when I returned to my table with sushi on one side of the plate, babi guling on the other and a glass of ice cold  beer on the side. It's all included what!
I like it how there's always a theme that goes along with our dinner. When our dinner invitation says "Elegant", this was how we dressed.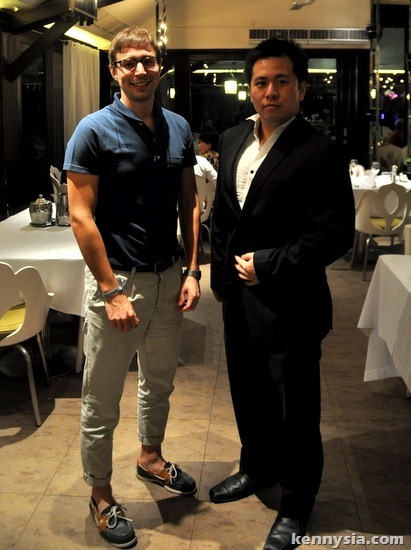 My interpretation of the word "elegant" vs the Expat Lifestyle's Ian Johnston's interpretation of "elegant".
Dinner was brilliant, but the fun ain't over.
Straight after dinner, the evening staged show begins.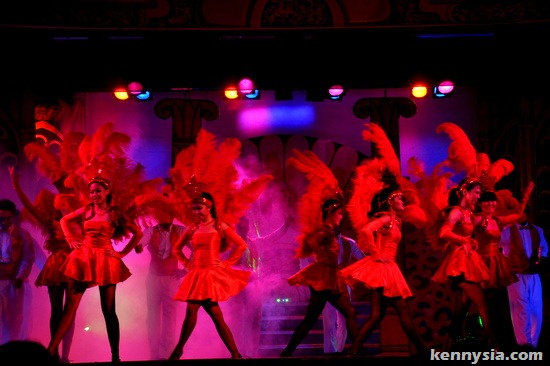 Club Med does these staged shows every single night.
And every night is different theme. Just because the staged shows are free, doesn't mean budget was spared either. Over the 3 nights that we stayed, we watched a Michael Jackson tribute show, a Vegas-style dance show and a circus show during our time there.
One show that stood up was this act where a single person sang both the male and female parts of a duet. So first, the male sang.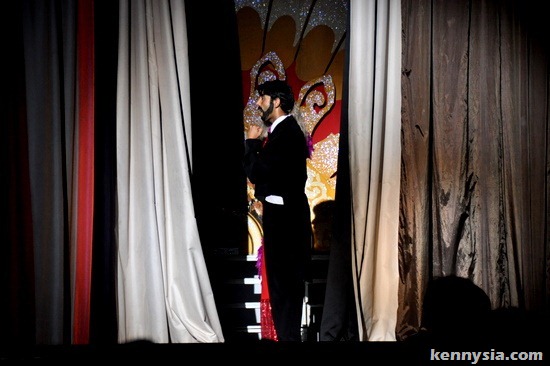 Then the female sang…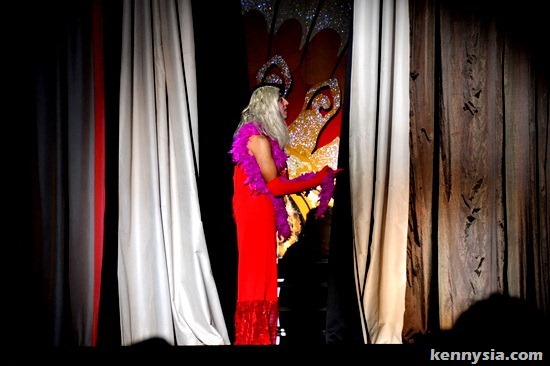 ALL TOGETHER NOW!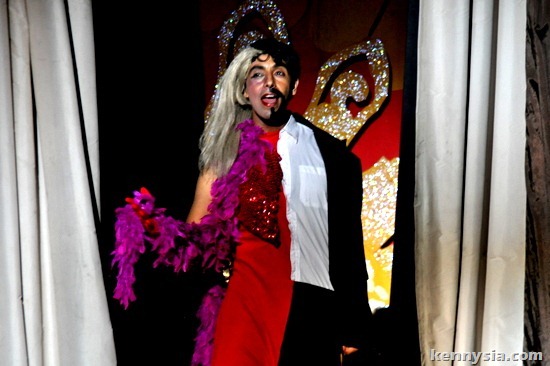 If you're bisexual, congratulations – you found your soulmate.
Yea, the staged shows are done by amateurs and aren't completely original. But who cares? The important thing is that it is very entertaining.
If you're a lady from the fairer sex, don't miss the circus show.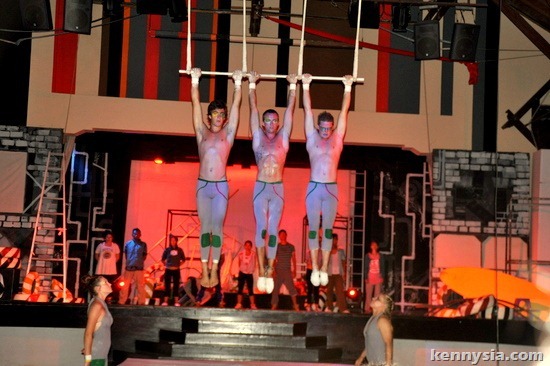 Ridiculously fit male bodies are on display. The Japanese girls love it. I bet alcohol was not the only thing that was dripping free flow that night.
I had to remind my lady friends that these guys are GOs. Not GROs.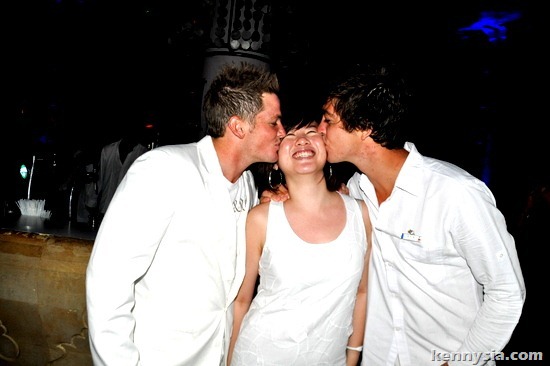 Sorry lah. Cannot bring them back as souvenirs.
For me, my visual treat came when 200 Japanese girls from a bridal company checked into Club Med as part of their company's incentive tour.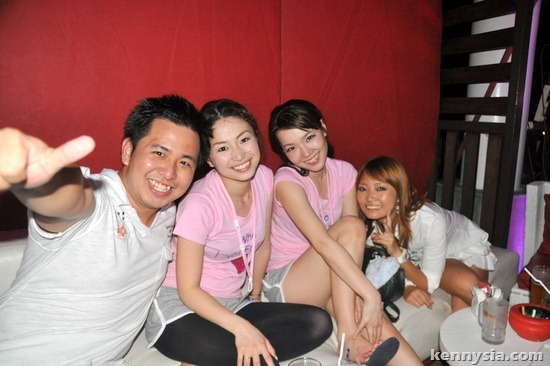 After 4 days free flow of good fun, great food and most importantly – a totally relaxed experience, it is unfortunately time to return to reality.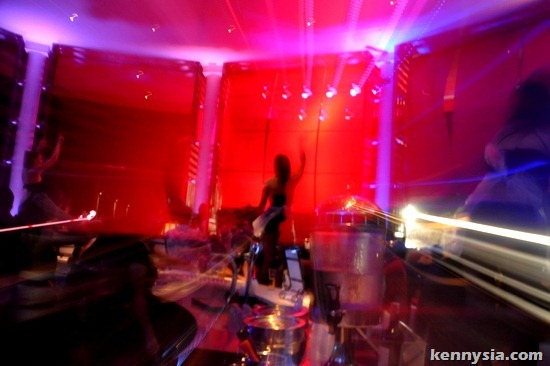 It is very difficult to leave Club Med. I normally don't spend a lot of time in hotels when I travel, preferring to wander outside and explore on my own. This time round, I spent 4 days in Bali without leaving their resort compound, and still had lots of fun.
While most other hotels in Bali emphasize on delivering luxury, Club Med created a truly unforgettable holiday experience and having more than enough things to do.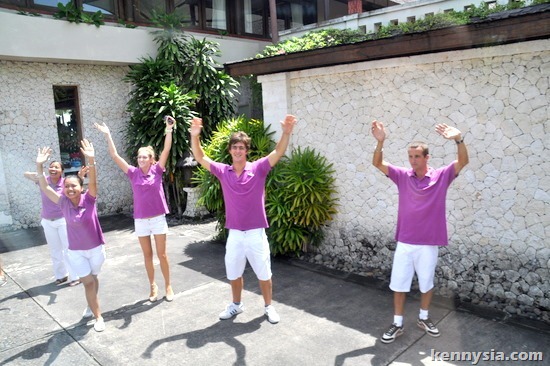 It worked. The food at Club Med is already worth the price of the room itself. And the experience I had? Priceless.
I think I'll be back sooner rather than later. 🙂
Got Michael Jackson to see, why not?