I noticed on my most recent trip to Singapore that there seems to be a lot of mainland Chinese on that little island state lately.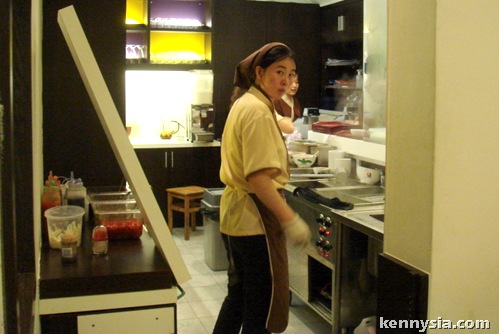 Nothing against them of course. But I do find it fascinating that so many of them mainland Chinese can be found at virtually all levels of society in Singapore: in coffeeshops taking orders for your drinks, in universities studying for their exams, or even in a luxury condo after marrying some rich Singaporean tycoon.
Like what Chinese-turned-Singaporean actress Gong Li did.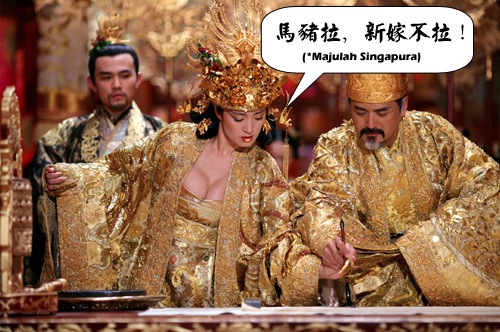 It is very different from the situation here Kuching, where the only place you can find Chinese nationals, is in a foot reflexology!
Having so many of them living and working in Singapore also brought about some… unintended side-effects.
I went to an authentic Chinese restaurant the other day hoping to sample some authentic Si Chuan dishes. What I found there instead, was something much more exciting.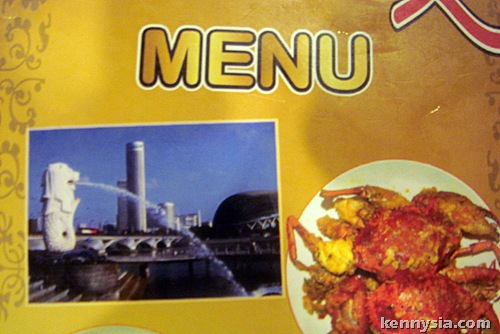 Behold, a Singapore Chinese restaurant menu… in Chinese and Engrish!
Who would've thought you could find Engrish in post Speak Good English Campaign Singapore?
Apparently, you can. Over in this PRC-operated restaurant, you can sample such famous dishes as: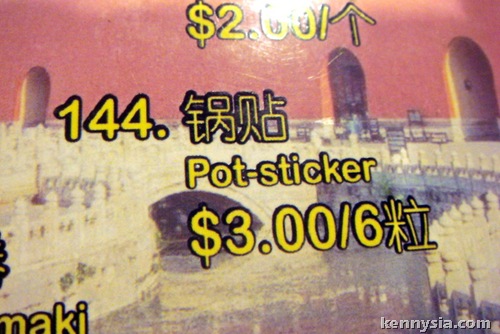 Woh Tie.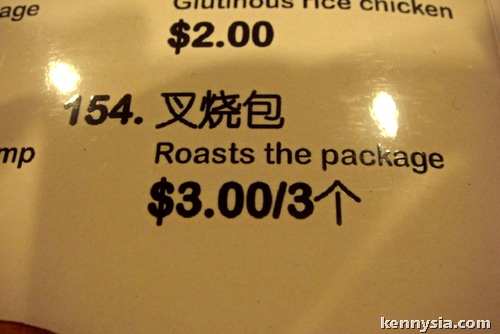 Char Siew Pau.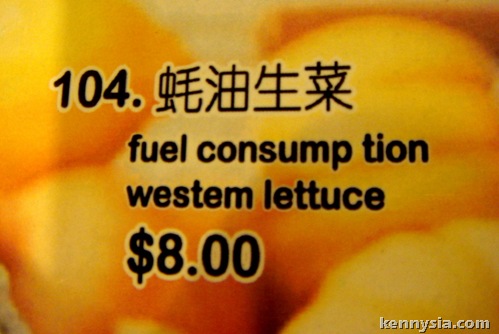 Western lettuce. Runs on petrol!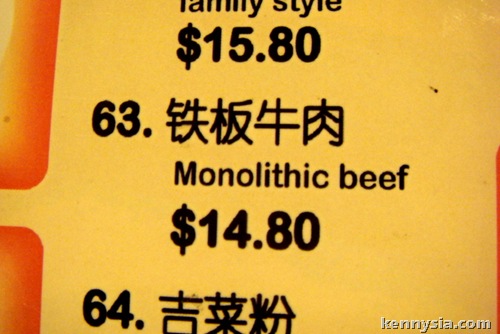 Sourced from monolithic cow.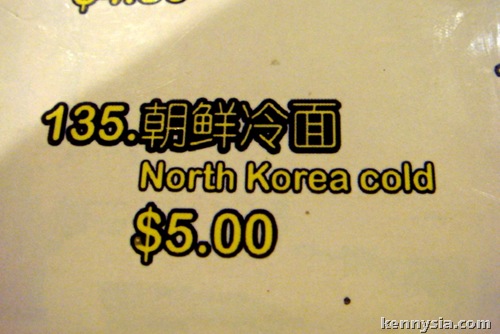 Sometimes, their menu even doubles as a weather report.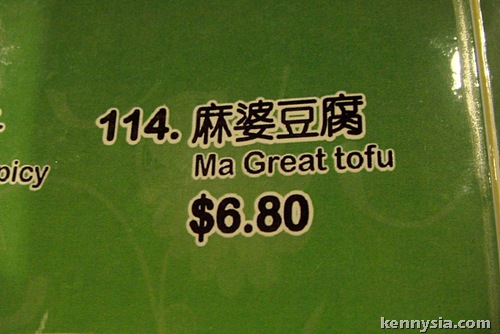 Eat your ma's tofu!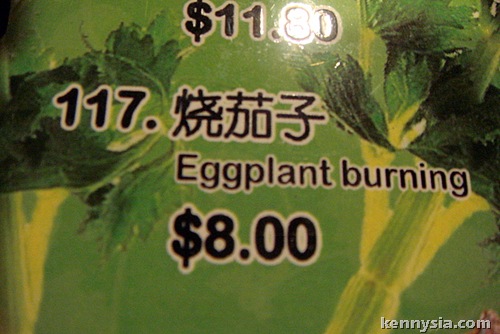 Someone call the fire brigade!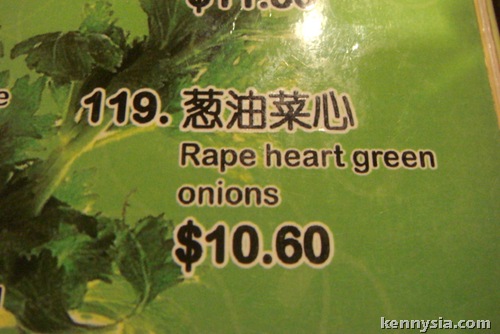 Oi! Don't rape the onions! They will cry.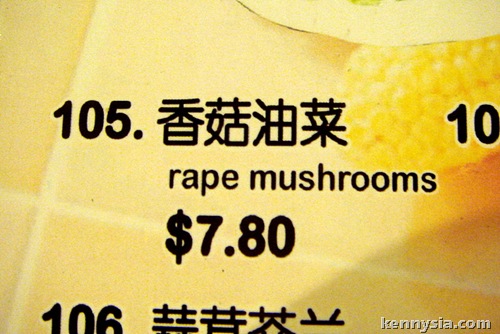 It is not offence in Singapore to have sex with vegetables.
They'll tie the mushroom down on a bed, collect S$7.80 from you, then let you perform various sexual acts the mushroom.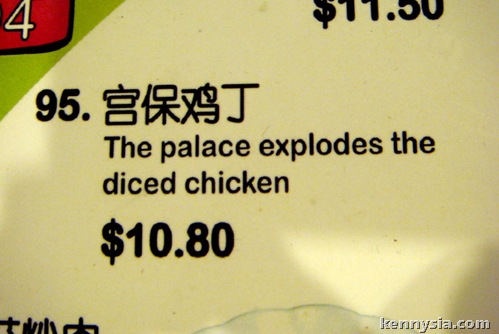 The diced chicken community is not happy.
Then there's my personal favourite.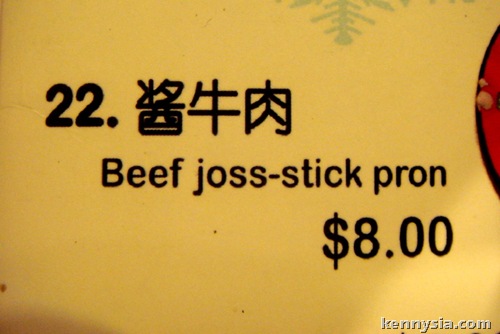 They take a joss stick, stick it up the cow's ass, and call it "Joss Stick Porn."
All together now… WTF?!