I had the best uninterrupted sleep for ten hours straight in the Welsh countryside.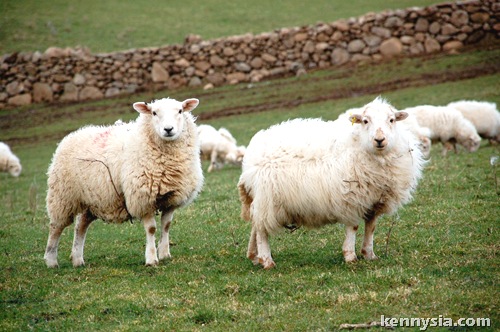 So I woke the next morning and noticed that the flock of sheep was still lustfully staring at me through the bedroom window. They must have been staring at me all night long, while I was asleep. Wonder what is it about me that they are so interested.
I may be as hairy as they are, but hey, can't they see I'm not their kind?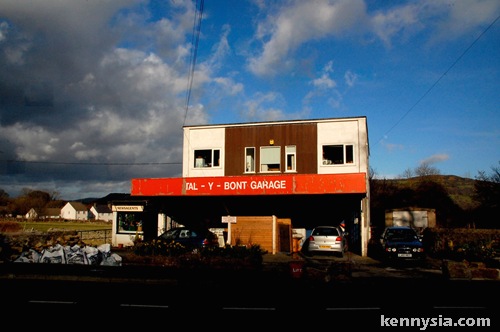 This is Nigel's humble little abode and where I stayed during my two days in Conwy. Nigel works from home and in his spare time, runs his online business selling aromatherapy products at naturalbeautyandhealth.co.uk
It may not look like much from the outside, but Nigel is renovating the building all by himself. Seems like in the West, it is common practice for the man of the family to do up his house with his own hands.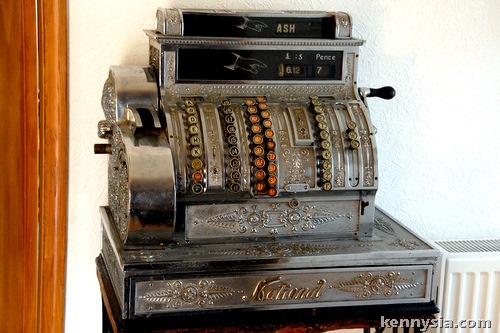 It's different here in Malaysia where we can just pay some migrant workers peanuts to do the dirty job for us.
After breakfast, I hopped into Nigel's car, ready to see what Conwy has to offer!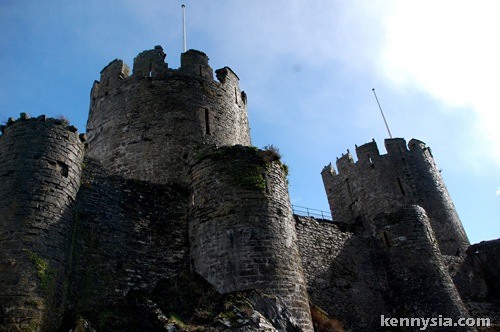 The entire North Wales is dotted with castles, and Conwy is a historic town very much like Malacca.
Unlike Malacca, the historical site in Conwy is not just one tiny gate. The star attraction here is the imposing Conwy Castle located right smack in the middle of a living, breathing town. It's close to 800 years old and still extremely well-preserved.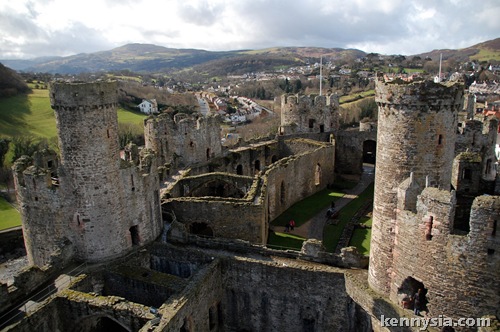 It was unlike anything I've encountered before in my extensive travels. I could not resist the opportunity to climb up the highest turret of the castle and indulged in my fantasy pretending to be a knight in shining armour.
Except my "shining armour" is not an armour, but the extra 20kg of fat around my waist.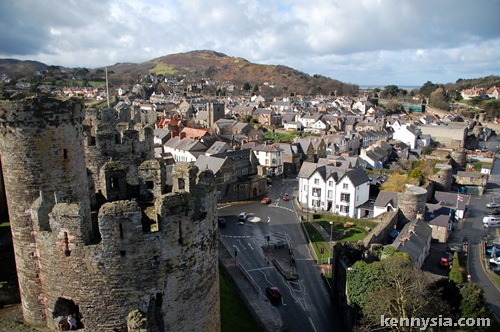 One thing I can't deny is that the views from up the castle is breathtakingly awesome. I like how Conwy is small enough to be surrounded by the 800-year-old castle wall, because it lends the town a very medieval feel.
The funny thing is, I LIKE that medieval feel.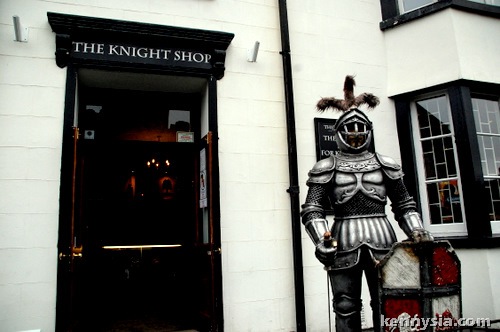 Maybe it's the countless Warcraft and Age of Empires games I've been playing, but I felt extremely comfortable walking on top the castle in a medieval town. As if I really belonged here.
Either that, or I'm just a big giant nerd.
Please don't give me The Wedgie.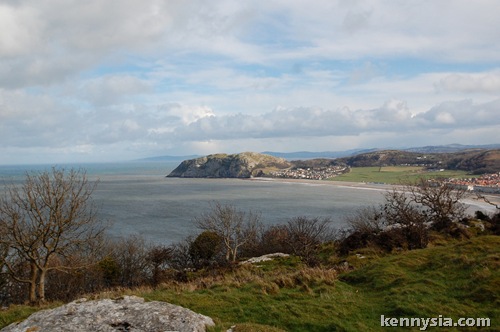 We left Conwy shortly afterwards to explore the surrounding places. Being a local, Nigel knows all the hidden gems and brought me to all the places off the beaten track.
Like this giant rock erected in the middle of nowhere.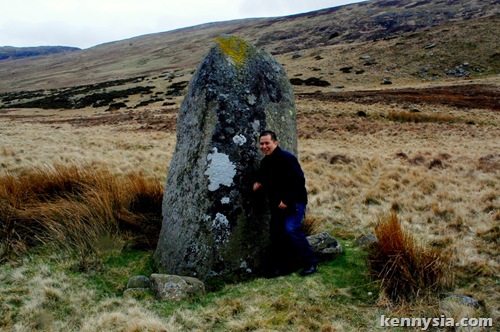 It doesn't look like much at all on first glance, but I was told that this is a "Standing Stone". Apparently, this big stone that was once worshipped by The Druids 4,000 years ago.
The Druids? I thought they only existed in computer games.
Or in World Wrestling Entertainment together with The Undertaker.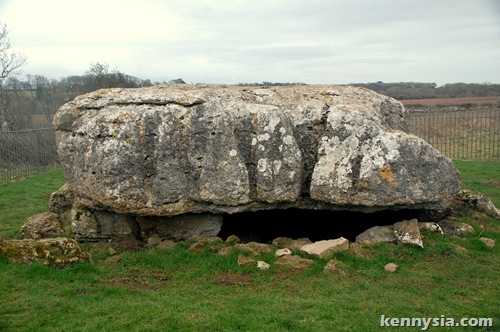 This is another 4,000-year-old prehistoric stone structure built by The Druids which functions as a burial chamber. Instead of wasting land and burying people in individual tombs, The Druids used to just chuck dead bodies into this hole, hundreds at a time until it's full.
Nowadays it functions as an excellent bomb shelter in case of World War III.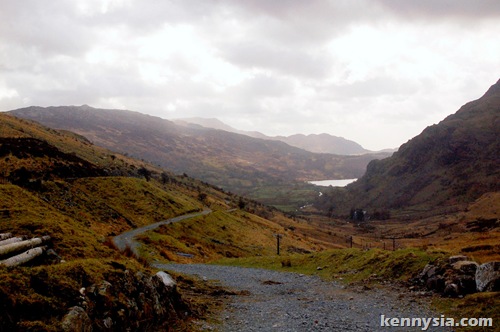 The Welsh landscape reminds me of something straight out of the Lord of the Rings. Even in late winter, when all the plants are dead, it still looks quite amazing.
One thing I noticed about Wales is how much stone walls they have.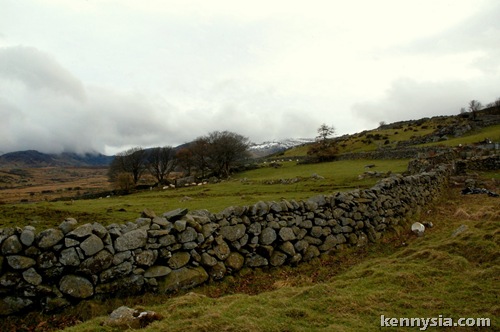 There are miles and miles of stone walls here, all built by hand. At first I thought the walls are there to separate the sheep, but then I don't know why they need it to be made of stone?
Then I thought, presumably it's to defend the Humans against the Orcs.
Like in Warcraft III. Damn those green-skinned Orcs!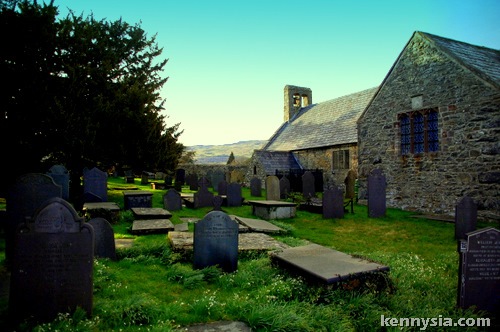 Another thing that impressed me is how beautiful the cemeteries in Wales are.
It's very different from the ones we have in Malaysia. Our graveyards are so spooky they are used for horror movies.
In Wales, all their dearly departed are buried in some amazingly serene location, either atop a hill or right next to the sea.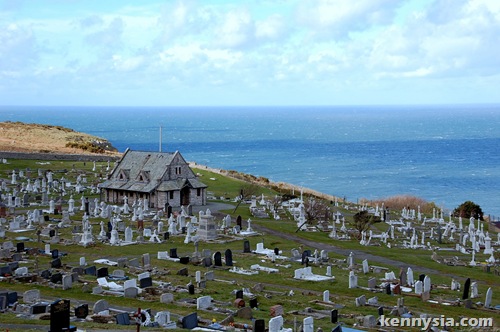 This is like the ultimate luxury, the 5-star hotel version of a resting place.
It's actually very calming just to chill out and sit around here. You don't even realised you're being surrounded by hundreds of dead bodies.
Until someone tap you on the shoulder and you turn around and realise no one was there.
This is one of my favourite pictures taken in Wales, of 15th century tea house by the bridge.
I thought the house looks very pretty and romantic. Until I was told the name of the house is something ridiculous-sounding like Tu Hwnt i'r Bont.
That's like having a cute girl at the club wink at you, then coming up to you and say "Hi! My name is Kitty Ba Na Na."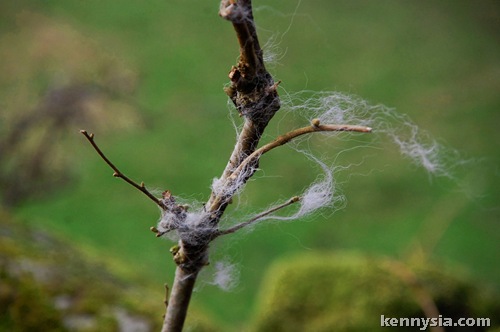 Nigel had to return home early to prepare dinner. But the sun was still up and I wasn't ready to call it a day yet. Without any destination in mind, I decided to set out on my own and wander around the area.
The walk I had in Conwy Valley was easily one of the most memorable ones I had ever done.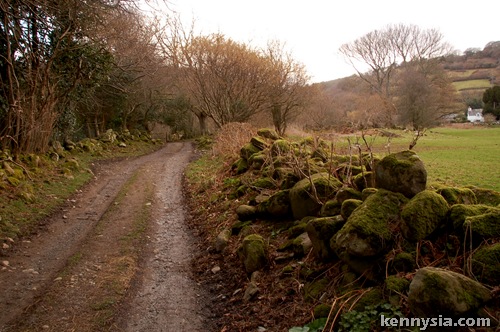 Being late winter, the tourists had not invaded while the locals prefer to stay at home. With the streets and parks deserted, I virtually had the whole great outdoors to myself.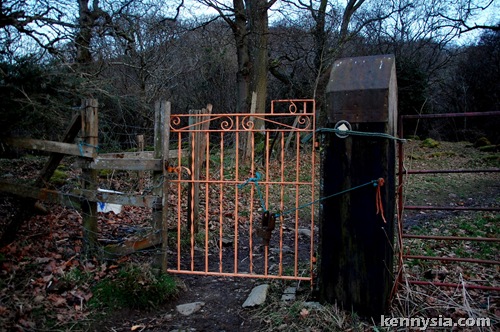 I walked aimlessly until I arrived at a quaint old gate. There's an arrow on it saying "Walking Path" so I continued walking, until I eventually heard sounds of water flowing.
A few minutes later, I arrived at the site of the most picturesque river streams I had ever seen.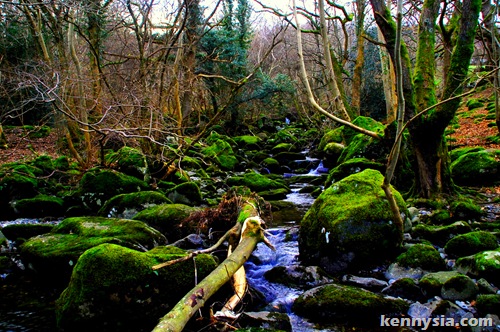 Amazing.
I don't even know my way around and I managed to stumble across such a breath-taking sight so easily.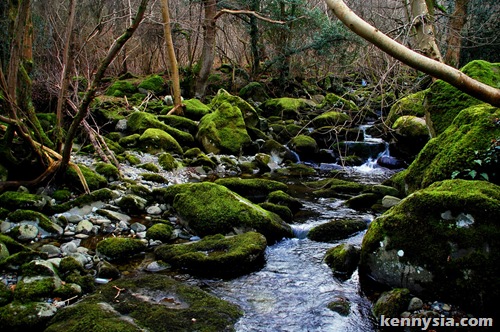 The best part is, there was absolutely no one else around but myself.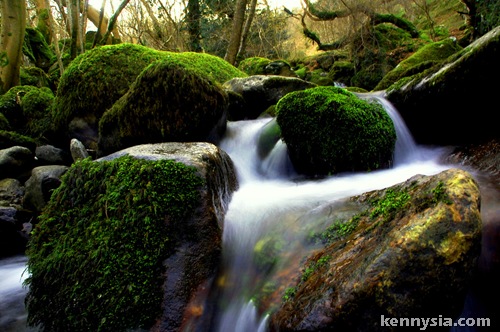 I was just sitting there, soaking up the calmness and serenity of the place, thinking this is exactly what I was looking for when I travel – a chance to really relax my mind and free myself from all the stress I have back home.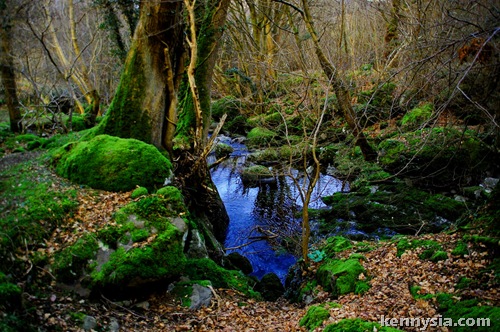 I love it. If this were in China, they would've made hordes of noisy tourists descend upon it already.
I honestly did not want to leave.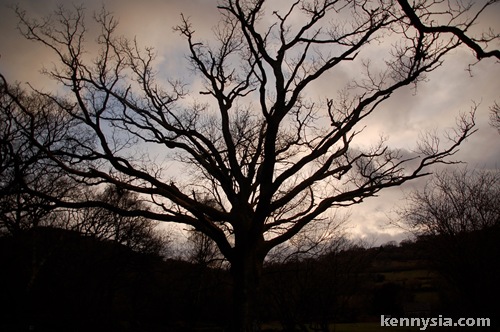 Alas, it was getting dark. If I were to linger around any longer I surely would not be able to find my way back.
I arrived back at my host's house in time for dinner. My jaw dropped looking at what was laid out on the dining table.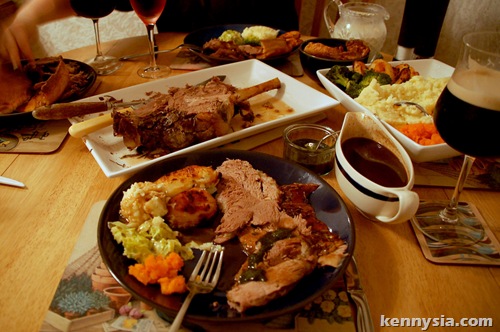 Roast Welsh lamb, complete with mint sauce, served with mashed potatoes, carrot and leek on the side, drenched lovingly with homemade brown gravy.
Knowing my favourite beer, they even prepared Guinness Draught for me to go with my meal!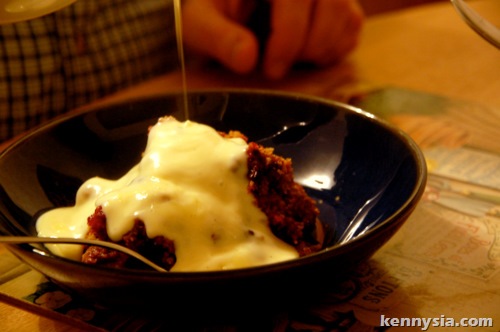 Dessert was the sinfully delicious bread & butter pudding, another traditional Welsh recipe. There were so much good food and the portions were so huge I had trouble finishing them.
It was Welsh hospitality at its best. I was truly very pampered by Nigel and Diane.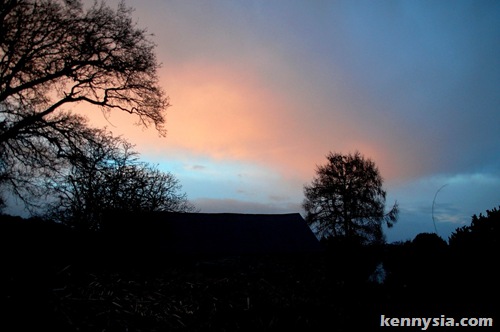 I actually felt quite sad having to leave Wales. It is such a magical place. Everything is so breathtakingly beautiful that I find it very difficult to leave.
As I prepared myself for bed, I looked out the window and saw a familiar face staring back at me.
It's those damn sheep again.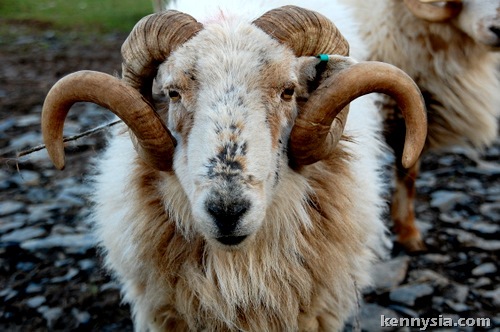 And this time, HE'S HORNY.