It's hard not to draw parallels between VK Lingam and Dr Chua Soi Lek.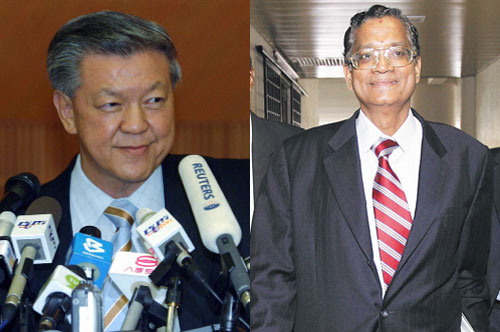 Both are prominent folks in society. Both committed a very bad sin a couple of years ago. Both were caught red-handed and red-faced when grainy videos of their naughty behaviour were leaked to the public.
I'm sure everyone is familiar with Chua Soi Lek. He is our former Health Minister who cheated on his wife when he admited to bonking a "personal friend" in a hotel room.
As for VK Lingam, he is a prominent lawyer who is currently embroiled in controversy when an 6-year-old video of him was leaked to the public. The video showed VK Lingam talking on the phone, allegedly making a deal to ensure that Ahmad Fairuz, the future Chief Justice of Malaysia, could secure the position he wanted.

It is such a big news in Malaysia right now because the Chief Justice is the No. 1 top judge of Malaysia, the one who have the ultimate power to decide what is right and wrong in this country.
Thing is, the question who should be Chief Justice is SUPPOSED to be a secret known only to the Prime Minister and the Agung. It's top secret, highly confidential stuff. However, the presence of the "Lingam Tape" suggested otherwise. It suggested that there is corruption within the very top position of this country's judicial system. It suggested that the person who gets appointed Chief Justice may not be a secret, but something that is planned all along by cronies of the Prime Minister.
So right now, VK Lingam is in a hot steaming pile of deep shit because the bugger got exposed.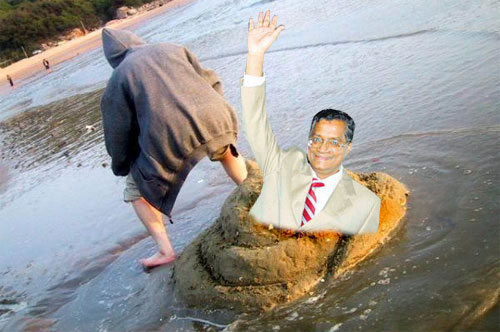 But that's the serious side of the news.
kennysia.com does not deal with serious news. kennysia.com only deals with serious news that have serious entertainment value.
This news became entertaining when VK Lingam's ass was hauled up to the Royal Commission.
This is where the similarity between VK Lingam and Chua Soi Lek ends. Instead of admitting he was wrong, VK Lingam lied blatantly through his teeth. Whilst Chua Soi Lek admitted that he was the man in the sex video, Lingam wouldn't even admit that it was him in the judge-fixing video.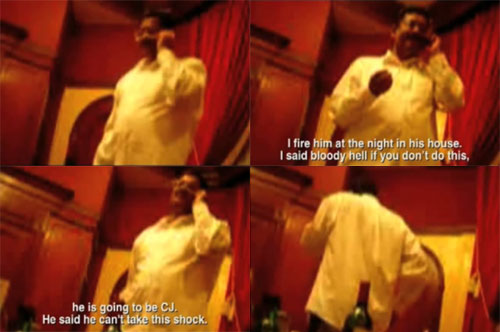 Instead of admitting he's the person in the video clip, he said "it looks like me, sounds like me, but I will not say 100% that it's me." He said that even when the room in the video clip matches the living room in his house.
Instead of admitting that he was speaking to Ahmad Fairuz on the phone, he said "I talk rubbish when I drink wine." But anyone who watched the video clip would know that his conversation was so detailed and spot-on to be written off as "rubbish".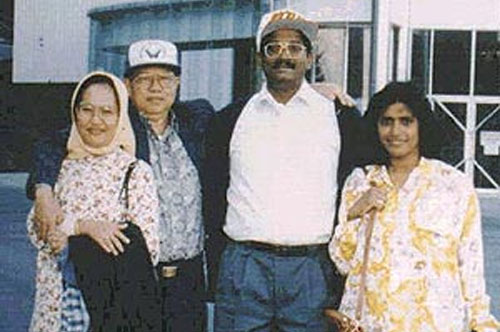 Instead of admitting he and a former chief judge Eusoff Chin were so close they plan their holidays together, he said they bumped into each other at Changi Airport and then went on a holiday to New Zealand together. He said that even when they shared almost exactly the same flights, dates and even seat classes.
The guy lied so much, it's almost comical. He lied so much, someone had to call BOMBA to put his pants out of fire.
He lied so much, he almost made George Bush look HONEST.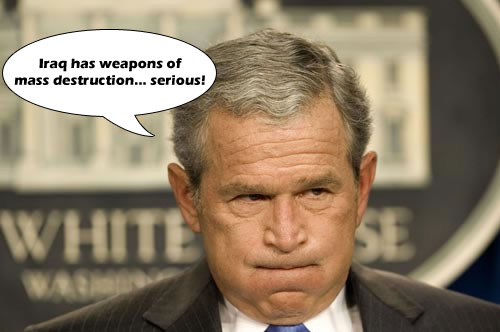 So while VK Lingam is happily wasting everybody's time in the Royal Commission, poor Chua Soi Lek is sitting at home feeling tulan after he lost his job and got into trouble with his wife. Chua Soi Lek thought people would forgive him if he told the truth. Instead, he was forced to resign after telling the truth.
Oh how different things would've been if Chua Soi Lek were to learn a few tips from VK Lingam. At least he could've saved his job right?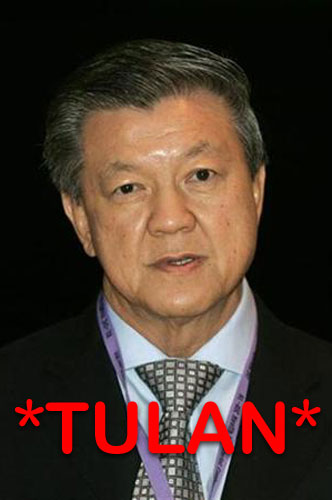 Here's a list of what I think are the top four tips Chua Soi Lek should've learnt from VK Lingam to keep his ass out of trouble.
What Lingam Said
What Chua Soi Lek Should Have Said
Pretend to be drunk
"I talk rubbish when I drink wine."

"I can even pretend to talk to President Bush."

"I get horny when I drink wine."

"Then I pretend to be screwing my personal friend."

"Pretend only hor."

Insist that the meeting was pure coincidence
"I bumped into (former chief judge) Eusoff Chin at Changi Airport on my way to New Zealand."

"It was a chance encounter."

"I bumped into my 'personal friend' in Batu Pahat, at Hotel Katerina, inside Room 1301."

"Then after I bumped into her, I bumped her lah."

Don't admit to being the person in the video clip
"It looks like me, sounds like me."

"But I will not say 100% that it's me."

"It looks like me, sounds like me, fucks like me."

"But I will not say 100% that it's me."

Flat out deny you are guilty
"I was not speaking to Tun Ahmad Fairuz on the phone."
"I am still a virgin."
See? Say like that confirm Chua Soi Lek won't have to step down one.