In life, nobody ever goes through success alone.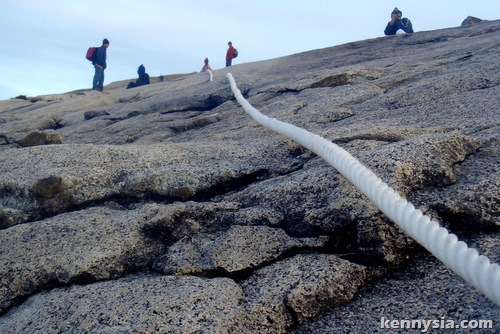 Everyone of us achieved success did it with the help and support from the people around us.
Throughout my four years, I have met countless incredible people who are never selfish in lending me a helping hand. Two people among the top of my list, are Timothy and Ming of Nuffnang.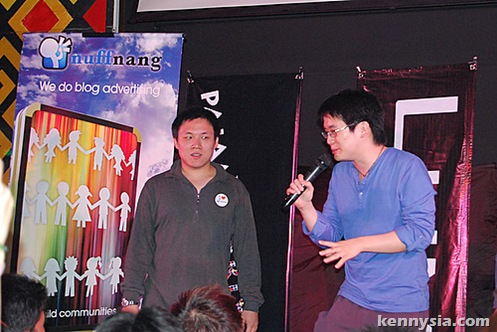 For those who don't already know, Nuffnang is the largest blog advertising agency in Malaysia, Singapore, Philippines and Australia.
A blog advertising agency functions much like a modelling agency. Except we do not model. That's a good thing because we could probably make Nuffnang go bankrupt with our looks.
But Nuffnang functions similar to a modelling agency in that they get approached by corporate clients seeking to advertise in blogs, and Nuffnang then assign these jobs to the most suitable bloggers under their network.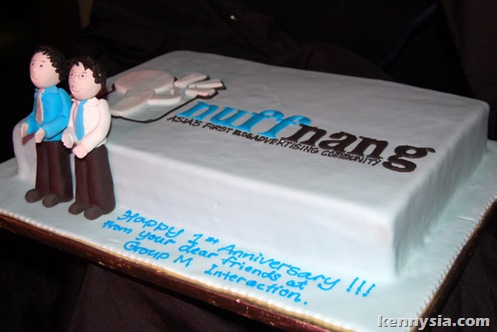 Today is Nuffnang's second anniversary, and I thought I should write something here to pay tribute to this wonderful team of people whom I am very proud to be associated with since their inception.
I want to tell the story about how Nuffnang and I got started, because people do not know realise how much effort and drama went behind my signing with Nuffnang. Before I do, be warned that the story is a little long, and there is no punch line at the end of it. But even if you have no interests in blog advertising at all, I think this story have lessons in entrepreneurship, people and business skills that I am sure we can all benefit from.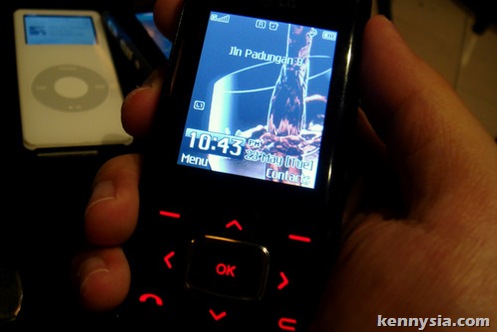 Blog advertising, as I knew it, is not exactly a new industry.
It may be relatively new compared to traditional forms of advertising like newspapers, TV or billboard ads. But in actual fact, advertising on blogs has been practised long before Nuffnang was founded. In Malaysia, I was one of the few ones fortunate enough to consistently receive 1 or 2 jobs a month from various advertisers without the help of an agency, and those gave me a small but decent supplement income.
The problem back then was that blog advertising was only limited to few selected high-traffic bloggers. The industry was extremely inconsistent, unregulated and unrefined.
So although there were no shortages of companies out there wanting to invest in blog advertising, they did not know how to do it or who to go to.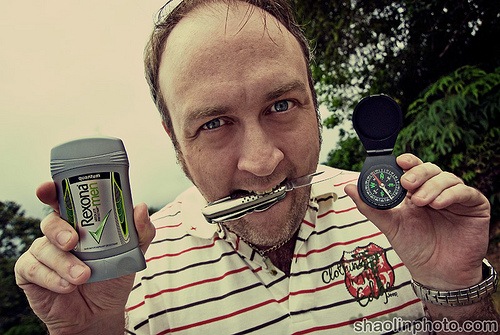 Compounding the problem is that every blogger has different rules and policies when it comes to blog advertising. How one blogger does things is very different from how the others do.
For example, you will never see Kenny Sia doing an ad for a laptop posing like this.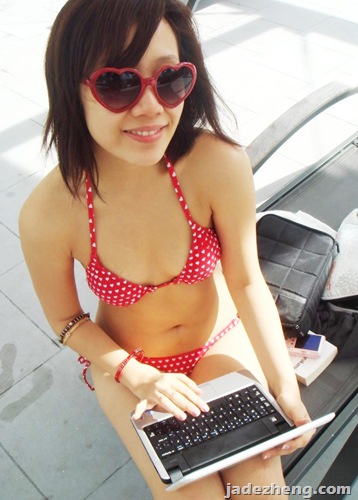 I just wouldn't give the same effect as Cindy doing it.
It's kinda like how in modelling, some models will pose nude and some won't. Some bloggers will not do certain things asked for by the advertiser no matter how much money was put on the table. Advertisers were also confused as they wondered how come bloggers do not function like in the print media where they can just plonk a full-page ad in for RM 12,000 a day.
It was precisely due to these confusion that a lot of investment were lost, investment that could have been injected into the blog advertising industry but abandoned because advertisers were confused. But in February 2007, this bleak scenario was set to change when Timothy and Ming decided to start Nuffnang – an agency that focuses exclusively on blogs.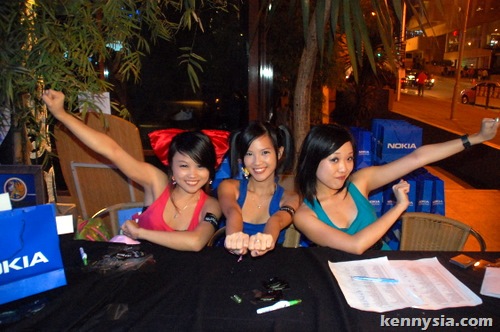 Truth to be told, I was very sceptical when Timothy contacted me way back in January 2007, inviting me to join his "blog advertising network". I was sceptical because plenty of other people had contacted me before to join in on their projects, and I always  turned them down either because I had no confidence in what they're proposing or what they're asking for seems to benefit them more than it benefits me or my readers. Why should I help them profit anyway?
Besides, I was comfortable with what I was already earning and I figured I could get by with the contacts I have in the industry. Apart from the convenience of having somebody representing me in Kuala Lumpur while I remain in Kuching, I simply could not see how I could benefit from joining Nuffnang at all.
I thought, why should I let an agency take a slice of my earnings as commission when I could do it all myself right?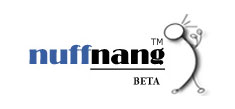 Regardless, I stayed on and hear what Timothy had to say. My initial impression was that he was polite and humble, yet persistent in our correspondence. A couple of phone calls and e-mails later, I finally agreed to try out their service.
But that was only just the beginning of the drama.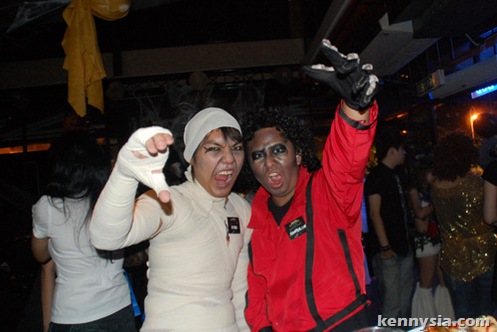 Around the same time, I was actually approached another similar to Nuffnang. They too, invited me to join their network. They too, appeared to offer similar, if not bigger and better payouts compared to Nuffnang. Many bloggers, including those with less than 1% of my traffic were getting paid very high rates, and on the surface it seemed almost too good to be true.
So when Nuffnang's competitor spoke to me, I told him that he's welcome to use me to pitch for jobs as well. After all, I don't have to be exclusive to one agency. Foolishly, I thought that there was no harm signing up to two different agencies if both could offer me advertorial jobs.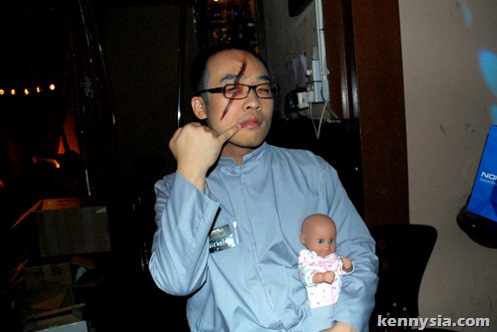 But what I never had expected, was that Nuffnang and the other agency were so fiercely competing with each other. In more than one occasion, both agencies were pitching the same job to the same advertisers, and both claimed to represent kennysia.com. Advertisers were confused. It was very bad for me and worse for the industry in general.
On my part, it was like having two lovers going after you at the same time. Sounds good in theory, but very bad idea in practice.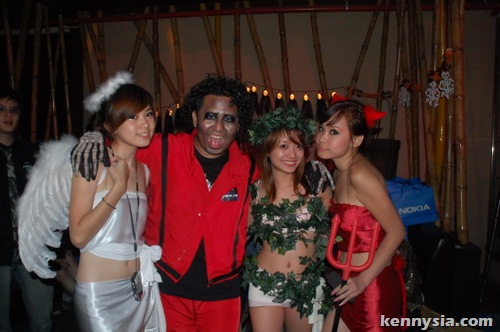 Secretly though, I knew that because both agencies wanted my exclusivity badly, I was in the position to make ridiculous demands. 😉 But of course I never did that because I believe in business, good people should not be taken advantage of. And Timothy and Ming seems like two good-natured people.
The battle between Nuffnang and the competitor raged on for several months.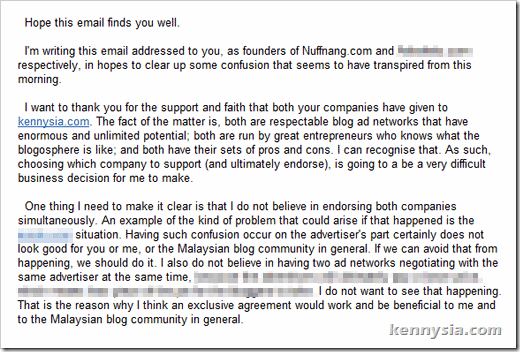 In the end, I wrote a long e-mail to the directors of both advertising agencies that I can only be committed to one.
The agency I choose shall be one that not only represents my best interests, but also shows potential in working hard for me and for Malaysian blogging community as a whole. In return, I pledged that once I make a business decision on which agency I award my exclusively to, I will do my very best to help them succeed and I will not let them down.
Timothy and Ming replied resignedly saying that they will accept whatever decision I make. Nuffnang's competitor replied with this.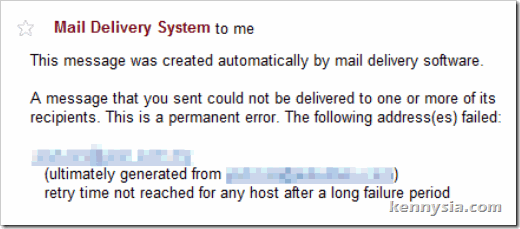 I did not make my decision immediately. In fact, I spent the next three weeks evaluating which agency I wanted to represent me.
Nuffnang's rival was quick to offer me a huge upfront payment for my exclusivity.
Nuffnang 0 – Competitor 1
But monetary compensation was actually the least of my concern.
The most important thing is that they need to show potential in representing my interests to the clients.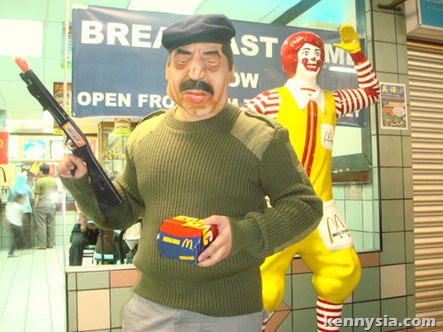 Before either of them ventured into blog advertising, the rival agency has already been in the internet industry for a while and the boss has himself built quite an impressive number of leads and contacts. Nuffnang's competitor was already better known in the internet industry.
Timothy on the other hand was a fresh graduate whose previous internet business experience was one cute website called Tuition Hamster.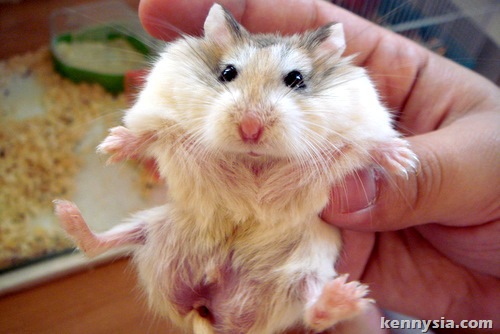 Nuffnang 0 – Competitor 2
Because I didn't know Timothy nor his competitor all that well back then, but I seeked a lot of second opinion from those who knew them personally. Just like how schoolgirls often talked among themselves over which guy they should date, I did the same with my trusted circle of friends.
I don't know what Timothy did, but that guy has got some seriously supportive friends. Out of 10 people I asked, 9 have nothing but good things to say about him.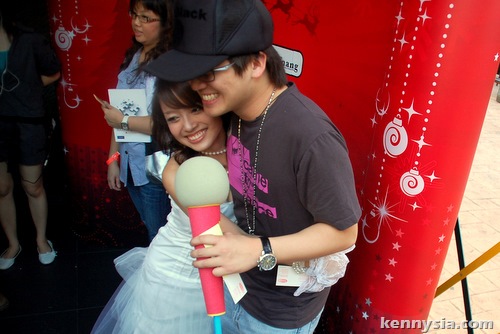 Nuffnang 1 – Competitor 2
Nuffnang also shows a lot of respect, integrity and sincerity in their way of doing business, which I like.
I got the feeling that they meant every word they said, and not just making empty promises. In Nuffnang, a lot effort was put into improving their product and services. The two bosses were very focused and determined to do their best. Very rarely do you see Nuffnang waste time in slagging off competition.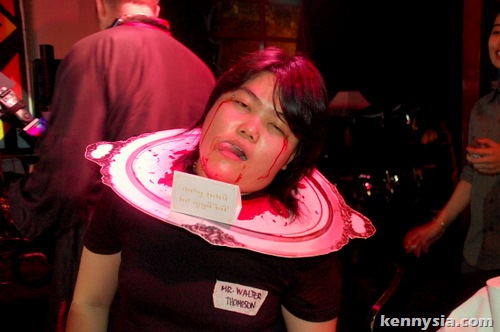 Nuffnang 2 – Competitor 2
The last thing I did was run a search through all my e-mails, comments and their blogs to see if any of them had ever talked shit about me. 😉
I wasn't expecting fanboy comments of course. I just wanted to check if they are one of those scumbags who would spend day and night belittling you, then suddenly turn around and act nice just because they wanted something from you. Too many of those leeches exist in the business world.
Turns out that Timothy had left comments on my blog every now and then since 2005. The competitor on the hand, had never even participated in my blog at all.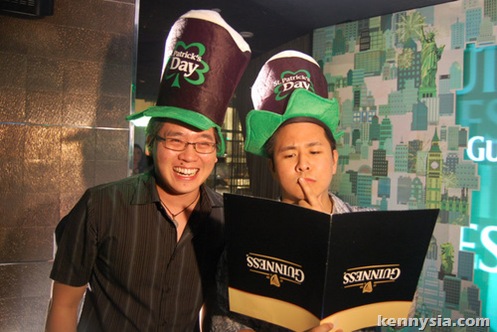 Nuffnang 3 – Competitor 2
Eventually I made my decision.
Although the competitor has a more experience and offered me more money, in the end it was Nuffnang's sincerity that won me over. On the 15th May 2007, I gave Timothy the phone call to inform him of my decision.
Over the next several months, I passed on virtually all my leads and industry contacts for him to work on. I encouraged other bloggers to give them a chance to tryout their service. I gave them a small advertising space on my blog for free, which they must work hard to fill up. They did not disappoint.
On their side, they held several large-scale social events, discovered interesting bloggers no one heard of and most importantly – promoted to the commercial world that blogs are a legitimate and effective advertising avenue alongside television, newspapers, billboards and radio.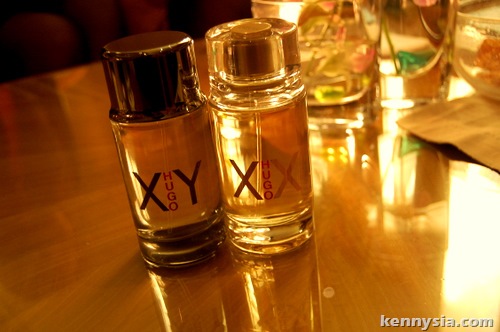 It would be an understatement to say that Nuffnang made an impact on the blogging community, because they virtually uprooted and completely revolutionized the way the media and advertising industry look at blogs.
For two 20+ year olds with no experience in advertising whatsoever, that is very impressive.
Nuffnang had not only fulfilled all their promises they made to me, but they did so much more. Many other bloggers two years ago who would never have the chance to earn any income and now doing well enough to even have it as their regular income.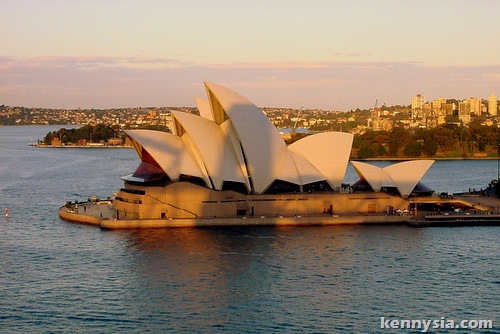 My partnership with Nuffnang has been synergistic and fruitful to say the least. Yet even until today, Timothy and Ming never rested on their laurels and opened up branches in places as farflung as Australia.
As I embark on my journey to start my own b
usiness this year, I am sure I'll find myself constantly drawing lessons I learnt from my experience with Tim and Ming.
Anyway, this might sound a bit gay but I am gonna say it anyhow.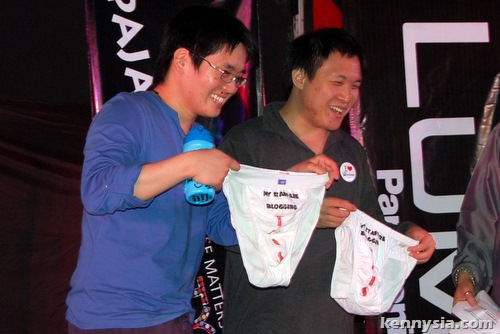 Congratulations to the both of you on your second anniversary!