I have been just contacted by Tiger Beer to make an exclusive announcement.
A while ago during the World Cup season, Tiger Beer ran a campaign titled "The Game Never Ends" in Singapore, Vietnam and Cambodia where fans of International Football icon Wayne Rooney get to win a once in a lifetime experience so good that not even money can buy.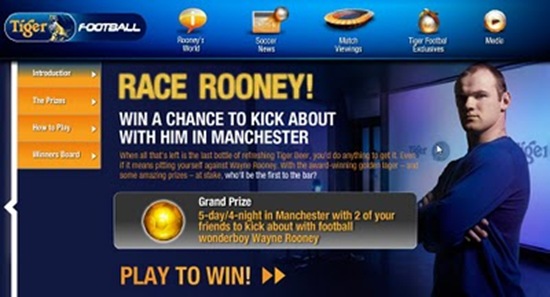 It's the first time an Asian brewery has signed on with an international football superstar.
Obviously, anyone who is fan of Manchester United went crazy over the contest. After all, the winners of this contest from each of the three countries will fly to Manchester, England to meet with Tiger Beer's Football Champion Wayne Rooney and have a little kick-about with him.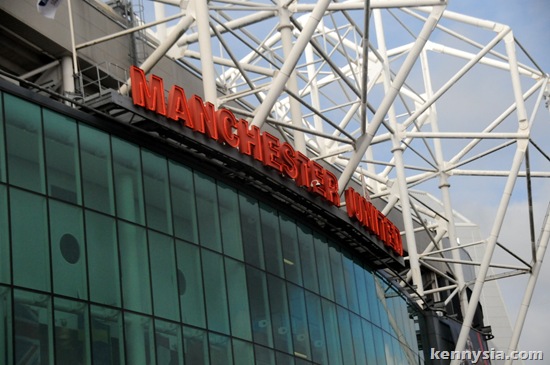 Now, here's the exclusive announcement.
I have just been informed – and you've heard it first on kennysia.com – that Tiger Beer is allocating ONE MORE TICKET for that exclusive meeting with Wayne Rooney through its Regional Online Influencers' Challenge across Singapore, Malaysia and Vietnam!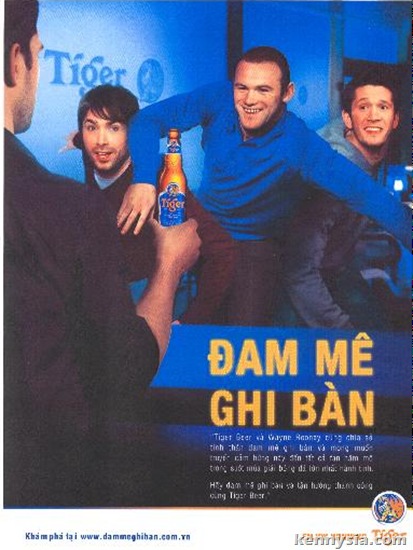 The holder of the ticket will get the same exact treatment as the previous Tiger Beer contest winners: flights and accommodations in Manchester, a kick-about session with Wayne Rooney, lunch with the man himself and tickets to watch a Manchester United match at Old Trafford Stadium the following day.
If this ain't what they called "an ultimate opportunity of a lifetime", I don't know what is.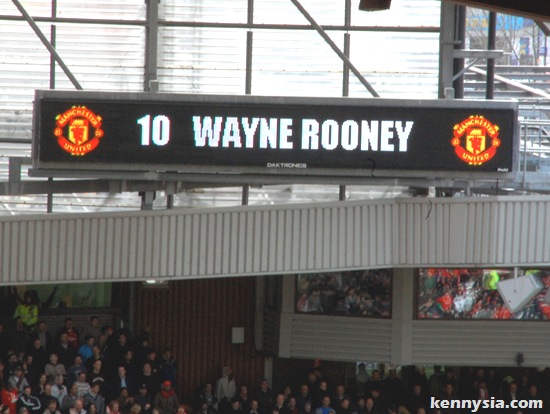 Now, I wish I could say I got that golden ticket to give out to you, and all you have to do is… I dunno, send me sexy photos of yourself? But I am really sorry I do not have it.
If I did then I think the amount of sexy photos I get from the male readers of this blog would be ridiculous.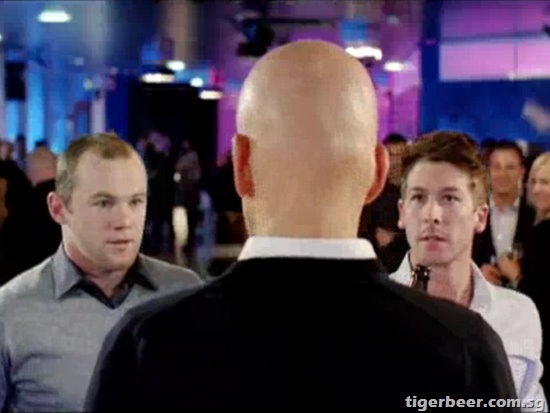 The good news is, Tiger Beer has prepared to give that ticket out to one lucky person.
By now, about 50 specially-selected bloggers/online influencers from Singapore, Malaysia and Vietnam would have received an invite from Tiger Beer.
These bloggers are pre-selected because they share the same values of excellence and a deep passion to win and are good in what they're doing – just like the partnership of champions between Tiger and Rooney, both striving to bring the best football experiences to fans.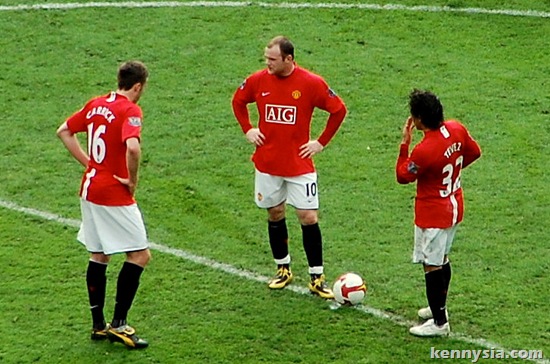 In order to determine who gets the golden ticket to go to Manchester, these pre-selected bloggers have to go through a simple contest, and prove to the referees (consisting of Tiger Beer representatives and myself) why he/she is the "Champion of Champions" similar to how Wayne Rooney as Tiger Beer's Football champion.
The most worthy of all will win the trip to Manchester for the kick-about / have lunch / do cartwheels with Wayne Rooney this October.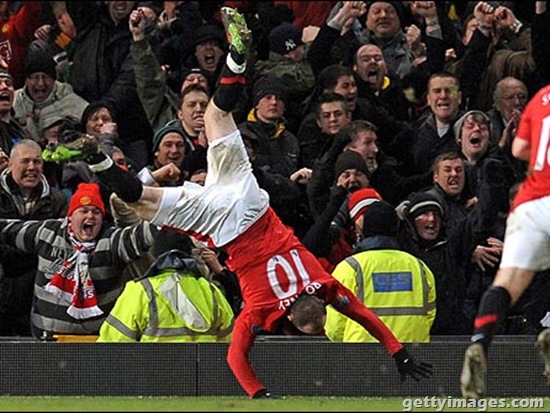 The contest will be organized somewhat like a football tournament.
First, the pre-selected blogger has to submit a blogpost titled "Why I Am A Champion Like Wayne Rooney"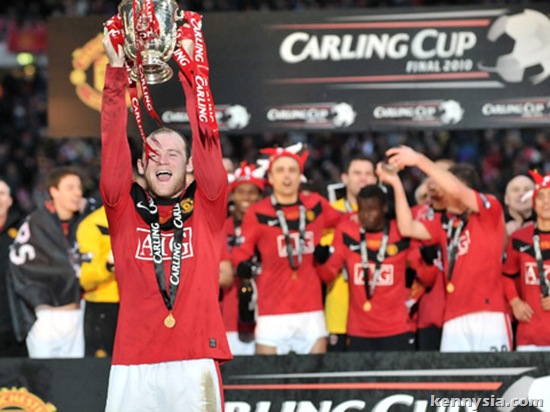 Apart from using his blog, the blogger can also post his entry via Twitter, Facebook or YouTube account and use these online medium to draw comments. Through words, videos, photos, drawings, or even songs –he has to show why he is a champion just like Wayne Rooney.
For example.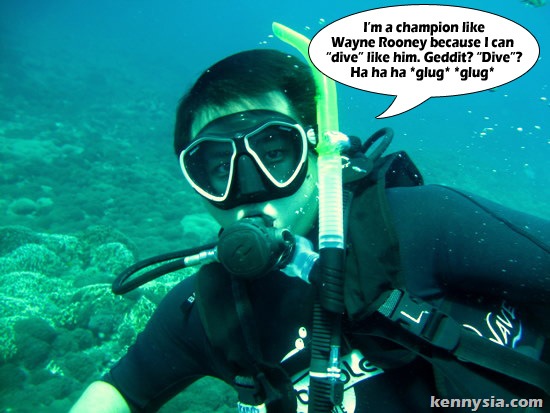 Next, will the blogger will have to act like a team captain.
He has to recruit the support of 10 teammates,  to form a team of 11 – like a football team. The role of the 10 teammates is to use their own blog/Facebook/Twitter/You-tube to rally for as many people as possible to comment on their team captain's blog.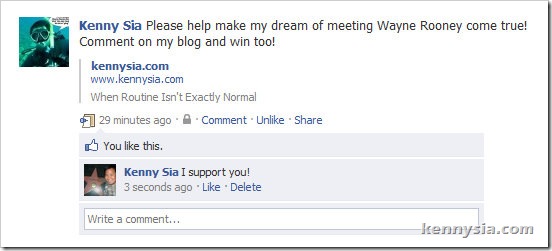 The comments can be anything. For example, words of support for the blogger, or even questions  to Wayne Rooney himself about the Tiger Beer TV commercial.
Tiger Beer will reward one commenter with the most interesting question to Wayne Rooney about his Tiger Beer TV commercial with merchandise personally autographed by Wayne Rooney himself.
And then, it's all up to us – the referees.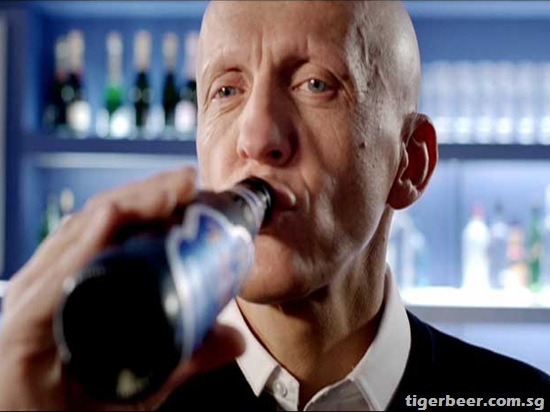 Representatives from Tiger Beer and myself will judge the blog entries. We will select the winner based on two criteria: the creativity of the posts, and the number of comments generated. The more viral the entry goes, the higher the chances of winning.
The winner we select will then follow us to Manchester and have that football match with Wayne Rooney as promised.
But there's more!
Upon the winner's return, Tiger Beer will host a private party for him and his 10 teammates. Each of his 10 teammates will also receive an autographed memorabilia from Wayne Rooney.
All these, fully paid for by Tiger Beer!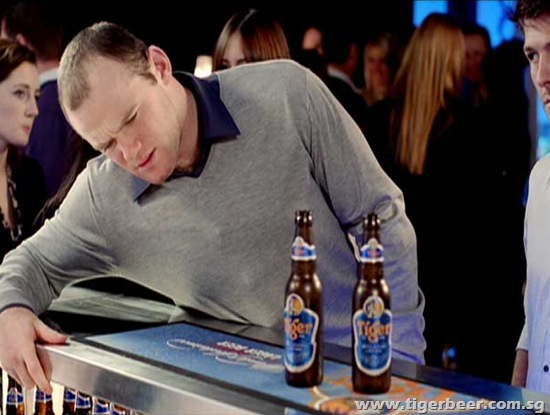 I think this is the first time a contest so big is launched through the blogging medium in South-East Asia. The best thing is: everyone from the blogger right down to the commentor gets a piece of the prize.
The winning blogger gets to fly with us to Manchester to have a kick-about with Rooney. His 10 friends get to attend a Tiger Beer Private Party hosted by the winner, each receiving a memorabilia signed by Wayne Rooney, and those who comment also get a chance to win autographed merchandise from the Man Utd striker himself.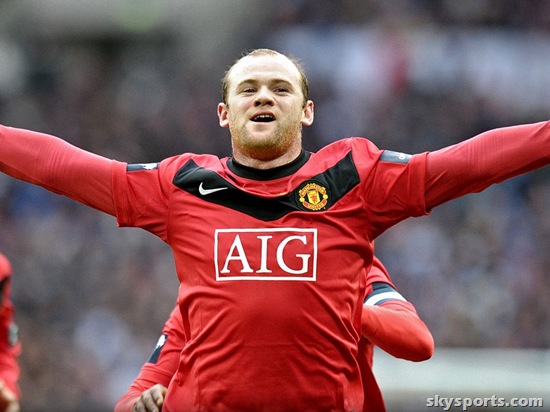 Here's how you can be part of this contest:
1) Drop a note to any one of the contestants requesting to be in his/her team of 10. I shall keep you posted on who the selected 50 online influencers are. Heck, I may just opt in to join one of them just for the fun of it!
2) Or post your questions to Wayne Rooney about his Tiger Beer TV commercial on any of the bloggers' comments box.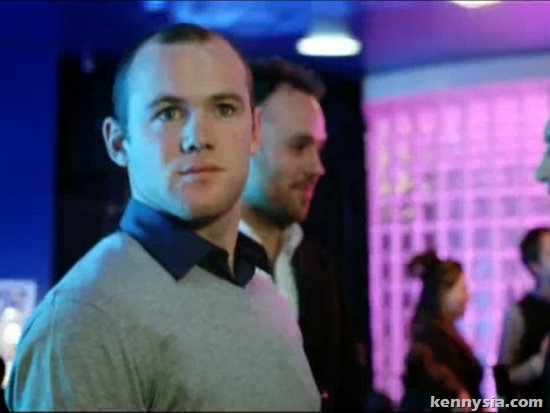 Meanwhile, I also have a prize to give away exclusively for kennysia.com readers. Just post your answer to this question in my comment box before 1st October.
"If you can meet Wayne Rooney, what will you say to him?"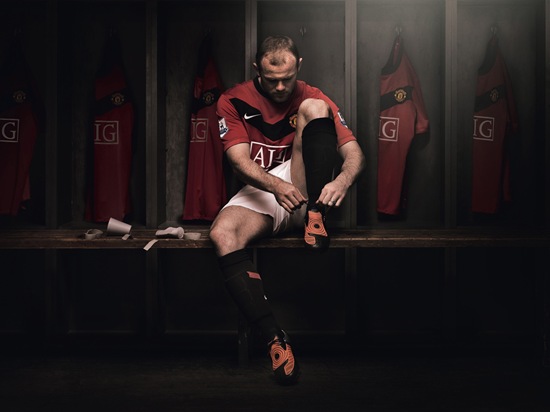 Best commenter wins an autographed item by Wayne Rooney of my choosing.