Dude, where's the door?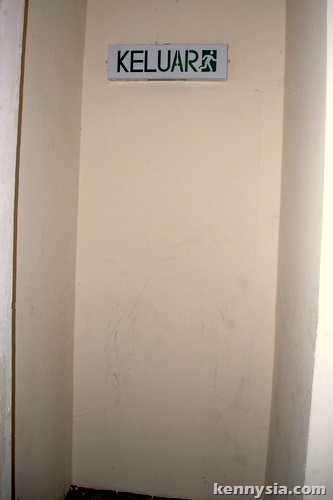 So in case of fire, are we expected to smash through the brick wall?

Sigh. What has the world come to these days, when you can't even go out for a jog without somebody snapping a photo of you and putting it up on the Internet.