A few days ago, I was asked to promote a local band's new CD album.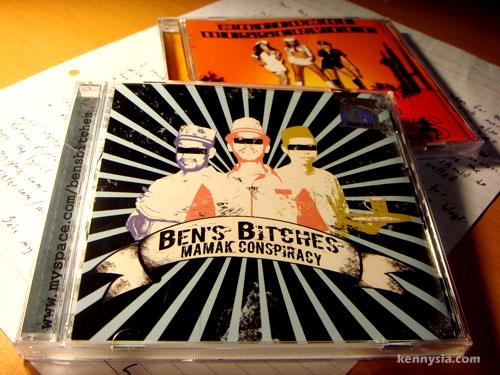 That's alright. kennysia.com is always happy to support Malaysian independent bands, especially one with a name as cool as Ben's Bitches.
They sent me a package some time later, and in it are two CDs and The Most Kickass Fan Mail™ I have ever received.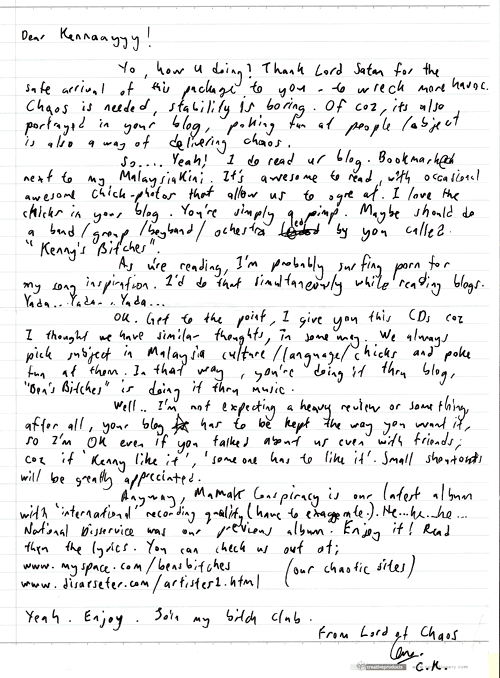 Thanks CK. For such a kickass letter, I decided to give your album a free plug on kennysia.com.
Granted, you're probably not sober when you wrote me that letter. And granted, your music is probably not the kind that I'd listen to with my mom.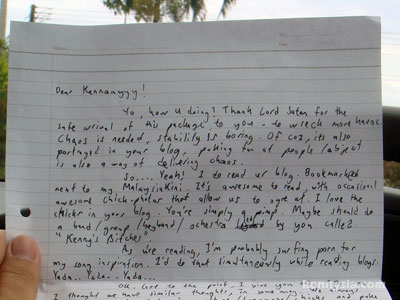 But when you have a love song on the album as hilarious as The Cha Cha Ska of Amber Chia, bashing up all of Amber's rivals, it's damn hard not to recommend it.

You can check out more about Ben's Bitches here.
Meanwhile, I should be out "wrecking more havoc" for "Lord Satan".