There is only one person in this whole world who could make me feel less bad about being a fattie.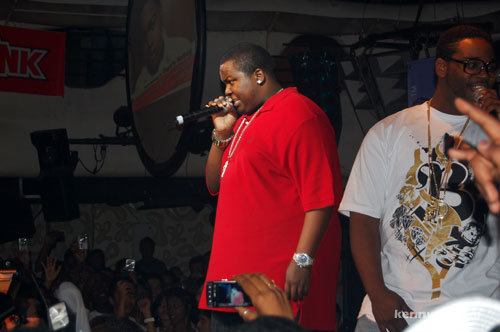 Here's a guy who could walk into Zouk one and a half hours too late, sing for just 30 minutes, and then leave with hundreds of teenage girls still gasping for breath and their panties halfway hanging.
It doesn't matter the fact that he is big, black and looks like the size of five Kenny Sia all combined into one. As soon as he opened his mouth and sang his "You're way too beauuuuutiful girl", instantly all his sins are forgiven.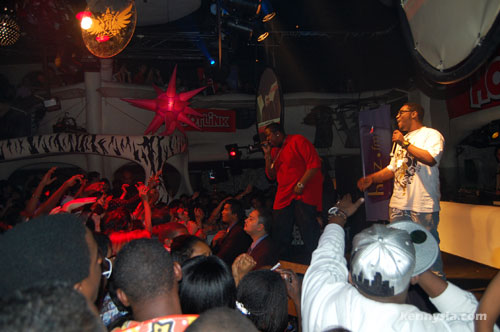 Despite the hot crowd reaction, I gotta say Sean Kingston's performance was disappointingly a lacklustre affair. The guy brought along two backup rappers, four bad ass bodyguards and one deejay onto stage just for his piss weak 30-minute long "concert".
It was so bad, it made me… "Sui-ci-dal. Sui-ci-dal". Until I wish it's over.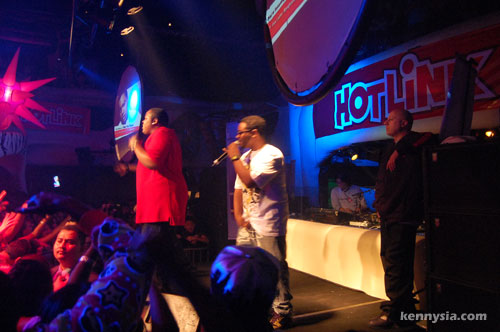 Come to think of it, it was the DJ he brought in that did most of the work entertaining the crowd.
The DJ played all of Sean Kingston's music complete with pre-recorded vocals. All Sean Kingston did was rap on top of the tracks the DJ played. Please lah, you calling that a concert?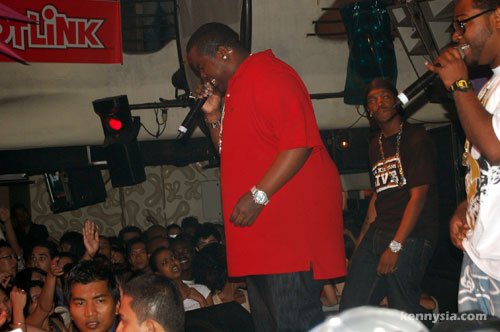 Since the concert was held in Zouk, I thought after the event, Sean himself might do the right thing and hang around the club to interact with the crowd a bit more.
But noooo. Immediately after the concert, Sean Kingston was no where to be seen.
My guess is that he had probably "moved to the tropics, sip pina coladas". And he didn't even bother to "take me there."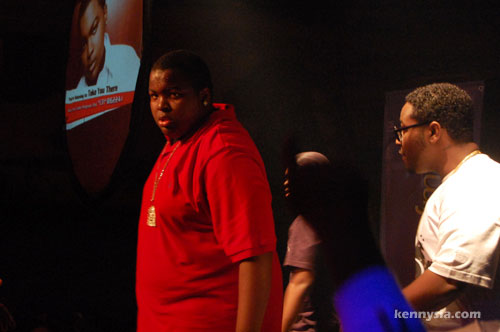 Still, although the "concert" was bad, I gotta thank Hotlink and their excellent PR team for sending me the invite to this event. At least I know what a lazy overrated slob Sean Kingston is now.
The only saving grace about Sean Kingston's whole 30-minute-long World Tour concert?
Watching that huge gigantic round blob actually DANCE on stage.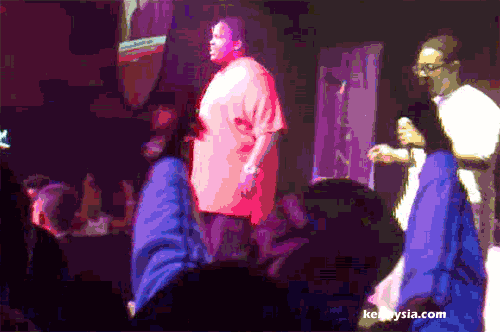 Me love.

Karma Point Collection: There's a "World Swim Against Malaria" event this 26th April at the Pusat Akuatik Negeri in Seremban. This charity event aims to raise awareness and eradicate this scary disease.
Registration forms are available at all Royal Sporting House outlets, and all participants will receive a Speedo goodie bag worth RM200.