Half-arsed update for now. Full-arsed update later tonight.

I know I never write anything about my profession over here. I have my reasons.
But since it is the Gawai holidays this week (a 'Harvest Day' the local Dayaks here observe), I'm feeling a little extra generous. Here's a glimpse at the kind of shit I have to put up with at work sometimes.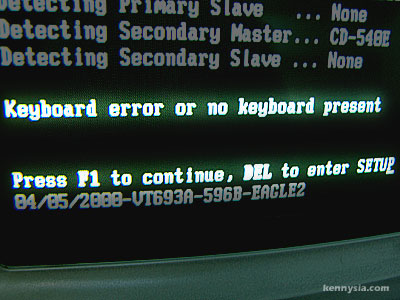 Times like these, I feel like taking the next available flight to Redmond, Washinton and whack Bill Gates pimply little face into smithereens with a computer keyboard.
Yes I know this error message has nothing to do with Microsoft. But no one likes Bill Gates anyway.