Speaking of Maggi, there's this pretty interesting contest running on their website right now.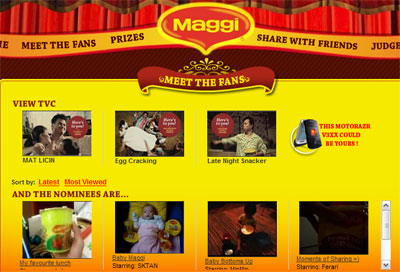 Contestants are shooting videos of themselves showing why they are Maggi Mee's biggest fans. The videos with the most votes go to the judges, and the first prize winner gets RM5,000 cold-hard cash. Last I checked, there's only four other videos submitted so far. How difficult could it be to win the money, right?
Go and send your own videos in while you can. It's like YouTube, with money. While you're there, check out the others as well. Some of them are kinda cute.

This is my Maggi Mee moment. What is yours?