Long time readers of kennysia.com would know that I'm a big fan of the mrbrown show podcasts, especially their highly entertaining Zhng My Car sketch series.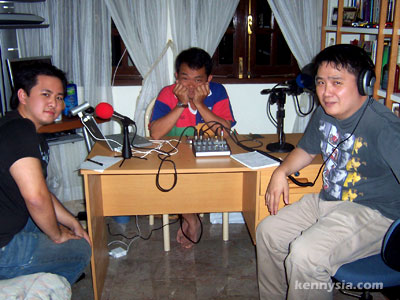 If you haven't yet already done so, feel free subscribe to their podcasts and see how this dynamic duo single-handedly popularised the word 'zhng' in Malaysian and Singaporean blogospheres. The boys have always been terribly welcoming everytime I step foot into Singapore, which is why I think it's appropriate to show my appreciation in the form of a song.
To the tune of the Black Eyed Peas' My Hump, this song is titled My Car and features such familiar vocals by mr brown, Mr Miyagi and Little Miss Drinkalot.


For the entire month of June 2006, kennysia.com is proudly sponsored by LG Chocolate No.1 in the Black Temptation Series.
(If I'm gonna be labelled a sell-out, might as well go all the way right?)