My last entry, I posted this very normal-looking picture up.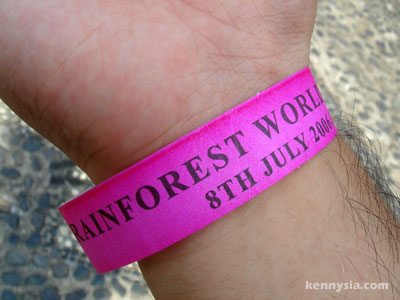 And look at the comments flowing in.
"who's hand is that..the hairy one with the tag? *hair phobia*" — Bean
"Kenny, u got hairy hand ya?!?!?!" — Natasha
"kenny… u r so hairy… eee…" — KeL
"Wah Lao, your hand sibeh hairy lah. Wanna try waxing? Makes me wonder if other parts of your body is as hairy as that~ Hahaha" — Nonnie
Hello? It was just a photo of a WRISTBAND. How come all these people talking about my bodily hair.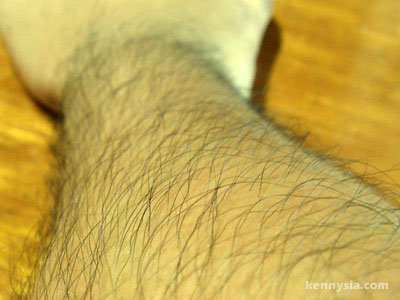 Yalah I know I have a lot of body hair. Maybe a little bit more so than the average Chinese guy, but hey that's just the way I am.
I've got hair on my legs. I've got hair on my chest. I've got hair on my stomach leading down to my *ahem*.
I've got leg hair so thick and curly, it looks like it's got the whole eco-system going on down there.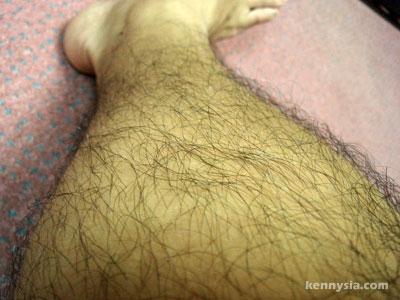 Back when I was doing Form 3, my school uniform was still the kind with white shirt and tight short pants. I have started growing hair on my legs already. By the end of the first semester my leg hair has become so thick and black and curly, it made me look really bad in schoolboy shorts. No other boys in my class have the same problems. Just me.
I carried the nickname ë¸ç (hairy bro).
It is said if you don't know who Kenny Sia is back then, all you gotta do is go to the Form 3 classes and look for the guy with the longest leg hair. That would be me.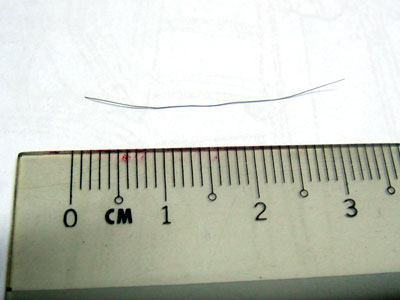 It's not easy having a pair of hairy legs.
I can't shorts when I go out. On occassions that I have to wear shorts (like during an extremely hot afternoon), I risk having my leg hair yanked out by people. Especially girls.
I don't understand the fascination girls have with my leg hair. Why do they have to yank my leg hair out as hard as they can, at every opportunity they could get?
It's like, when I joke with them.
"Hahahahaha" *YANK*
When I help them out.
"Eh, thanks ah!" *YANK*
When I ignore them.
"Oi…OIIII!" *YANK*
Please. Hairy men have feelings too.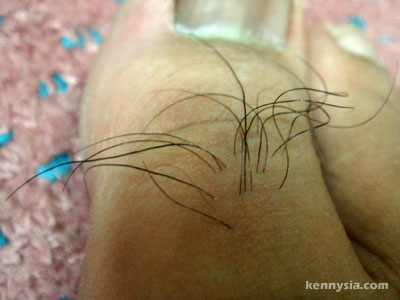 If you put an ant on my leg, he's gonna have trouble finding his way out of the maze of hair.
One time, I swear I saw a poor tiny little ant crawling around my leg frantically with his miniature-sized torch light and miniature-sized film camera.
When I found that fella stopped moving 3 days later, I took his miniature-sized tape out of his miniature-sized film camera and put it inside my miniature-sized VCR. And it showed this.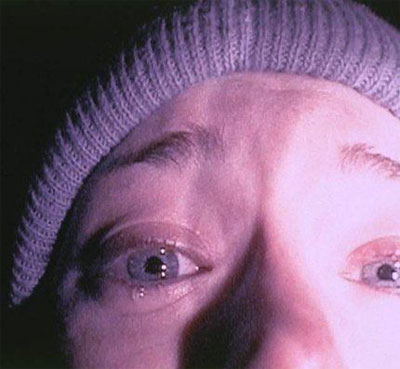 It's true.
Trust me, I tried waxing it off before. Paid a lot of money, hurts like hell and it grew back in like a month. I wonder why I did it in the first place.
Yeah, I am hairy. But my body hair has never been a problem for me. No one ever complains about it.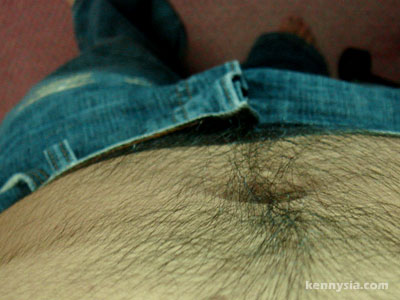 The reason why hair grow on my body in the first place is because of testosterones. I have lots of 'em. Testosterones come from the testicles. And I have two. HUGE ones. That's why I've got so much hair.
Why would I wanna wax my hair off? It's a symbol of my manhood manliness. Testosterones are what make men men.
Personally, I would be damn worried if I haven't got hair on my body, because that would mean I'm still a boy and not a man.
If you're one of those pansy skinny little boys with not a single strand of hair on your chest, maybe you should be worried instead. Please check if your testicles are still working, thank you.



Finally got around to watching I Not Stupid 2 on DVD. Sheylara plays the pregnant teacher in that movie.
The hospital scene where the school principal reassured the uncle that he'll be out in 2-3 days (but he died instead) is so morbidly true yet funny. We always like to offer empty words of comfort to people, even when we don't know squat about their situation.