So I was in Singapore two weekends ago for a business trip.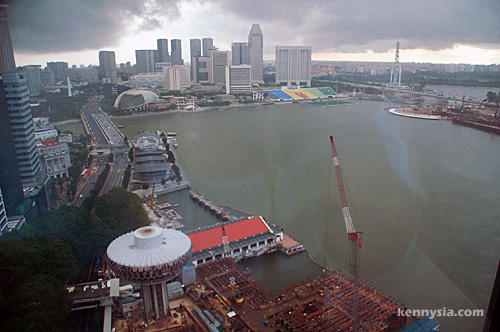 I must apologise to friends in Singapore for not meeting up when I was in town. I was holed up in my hotel room rushing for a deadline. By the time I finished it was already 1am.
My hotel was pretty close to Zouk, so when I was done staring at the computer screen for 6 hours straight, I thought it's only deserving that I walk over to the club and reward myself with a glass of ice cold beer.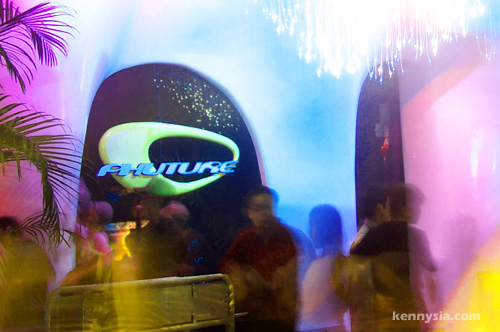 It's been ages since I been to Zouk in Singapore, and I gotta say a lot has changed. Not necessarily in a good way, but definitely in an amusing way.
As soon as I stepped into Phuture, immediately I noticed something unusual – there were more batangs than lubangs.
The boys in the club heavily outnumbered the girls by some 4 to 1, so much so that I almost made a U-turn towards the exit thinking I've accidentally entered a gay club. I'm not homophobic, but let's face it, watching pairs of guys dancing with each other on the floor ain't a pretty sight.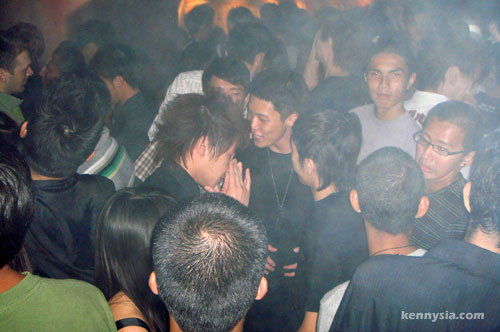 The second thing I noticed is the dressing sense of the people in there. For better or worse, the Singaporeans are always ahead of us Malaysians when it comes to fashion.
Whatever's popular in Singapore becomes always popular in Kuching 5 years later. And there are some good ones we picked up. Case in point, short skirts and spaghetti straps from MNG.
There are some bad ones too. Like those Chao Ah Beng hairstyles back in the 90s.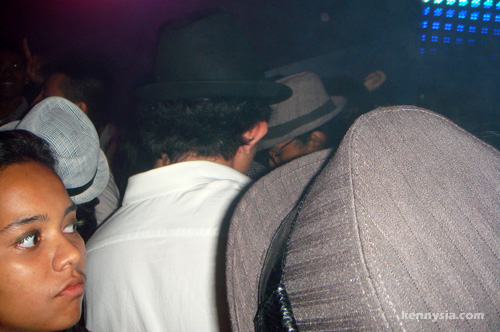 When I was in Zouk that Saturday night, I was surprised to see a lot of guys there wearing hats.
No, not baseball caps. Those are still cool.
HATS. Like the ones your grandpa wore back in the 60s.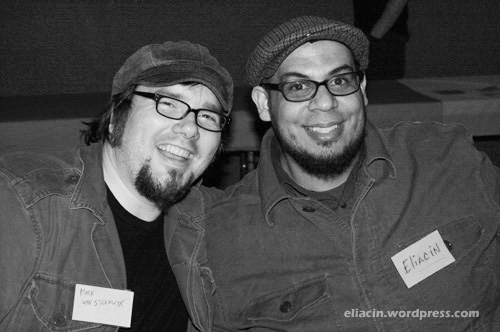 Not only that, a lot were also wearing thick black-rimmed glasses. Again, just like the ones your grandpa wore back in the 60s.
What's up with that?
I'm surprised they didn't bring along a walking stick to the club. It seems as if the new fashion is old-fashion. In fact, there were so many guys in the club going for "The Vintage Look", Phuture should be renamed Phistory.
I dunno man. I reckon in this day and age, the only time people should be allowed to wear hats and black-rimmed glasses to a club is if you have a cool name.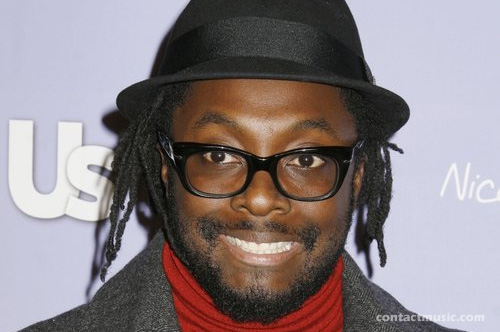 Like will.i.am.
If not, then maybe john.a.than or lim.ah.seng will do too.
The girls in the club , for the record, are HOT.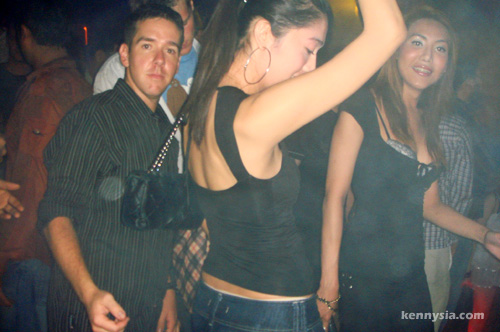 These girls they dress up hot, they make up hot, they breathe hot. And when they go to the club together, they dress up in their tiniest sluttiest clothing knowing that it'll get attention of all the guys in the clubs.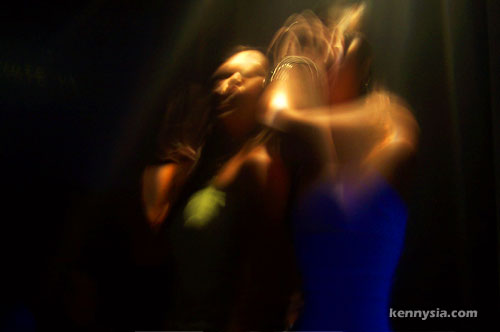 But these girls are in for a girls night out. They're not interested in meeting any guys whatsoever. When they go out clubbing, they just wanna dance among their own girly circles while the guys, wearing their Ah Gong vintage hat and black-rimmed glasses, can only salivate.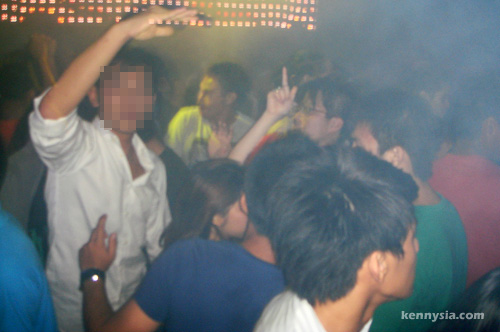 More often than not, this creates an interesting situation where two hot girls get on the dance floor doing their sexy dance moves with each other, while some EIGHT other guys surround them in a circle watching.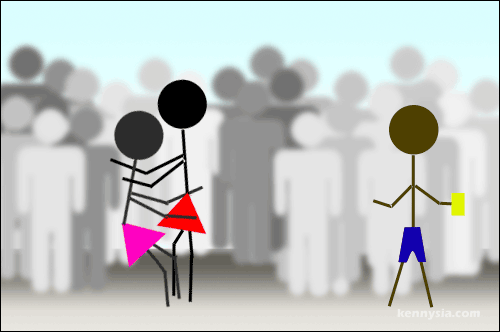 The guys are thinking that those girls wanna get picked up, so they moved in for the kill.
Problem is, these guys have NO CREATIVITY whatsoever when it comes to approaching girls. A lot of the times, they just sneakily dance up from behind the girl and, without even a hello or an eye-contact, somehow just put their hands on her waist.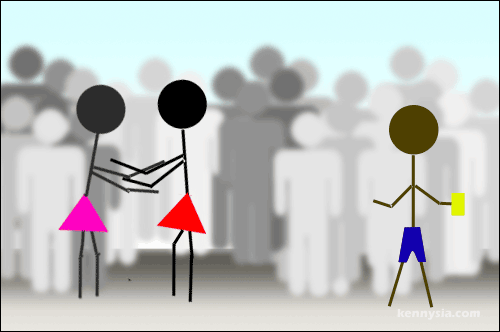 Then as soon as the DJ plays one of those slut songs (eg. "Buttons", "Culo", "Low", anything by Britney Spears or Fergie), they HUMP AND GRIND from behind as hard as they can.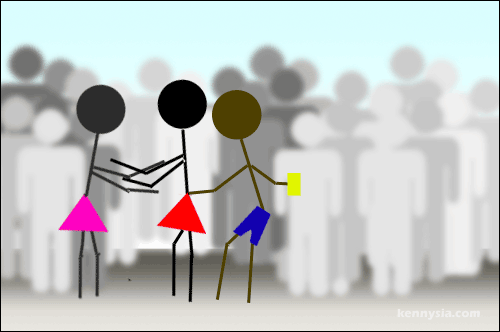 Bear in mind, these guys don't know the girls at all. Because as soon as they finished grinding them, I saw them turn around, shake the girl's hands and introduce themselves.
Hello?! A minute ago you were just dry-humping her ass! How can you immediately go from that to shaking hands!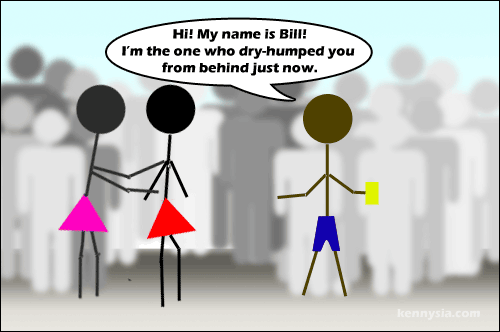 It wasn't just a particular incidence because I saw it happening multiple times throughout the night. The girls must be used to it because a lot of them don't seem to mind, or care. Some of them did try to move away to another part of the dance floor, but all they'll encounter is another bunch of guys doing the same thing.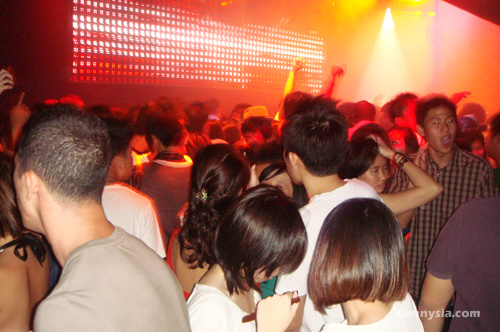 As for the guys, well, they were hi-fiving to their other guy friends afterwards, so I guess there must be some kinda contest going on. The more asses you dry-humped, the more of a man you are. Or something like that.
No wonder all the Singaporean bloggers I read are not going to clubs anymore.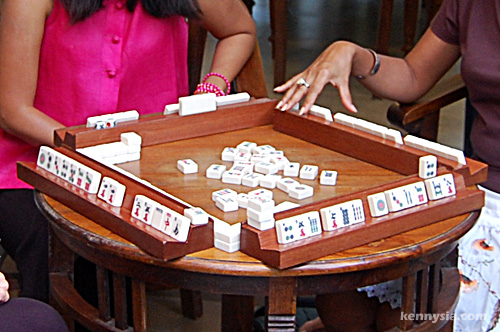 All of them now prefers to stay at home and play mahjong instead!

Pardon me if I don't update as often. It's only three weeks left till my marathon race. Yesterday, I woke up at 4am and jogged 25km for 4 hours under the rain. If I still don't lose weight, there'd better be a damn good explanation for me.
Crap, there's blood in my poop. I must be menstruating.