This is hilarious.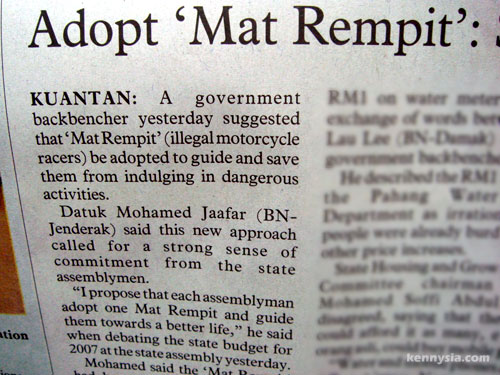 A politician has suggested to his colleagues to adopt one illegal motorbike racer each, so these Mat Rempits can lead a better life.
Now, before you guys shoot down this man's suggestion without so much as giving it a second thought, please let me go on record and say that I think this is a BRILLIANT idea. Who cares about adopting unwanted children and orphans? Those are out of fashion already. Nobody wants them anyway.
Let's all adopt illegal motorbike racers!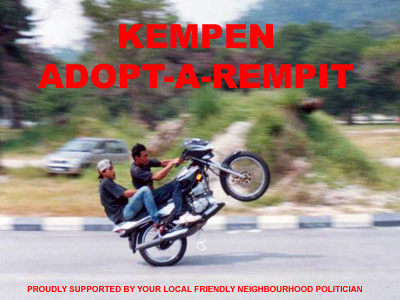 Who knows, if this works out well, next time those Hollywood A-listers like Madonna or Angelina Jolie wanna adopt another baby from impoverished countries, they can come to Malaysia. Heck, this can even be part of the Visit Malaysia Year 2007 campaign.
Just think about it. Which of the following would you rather adopt?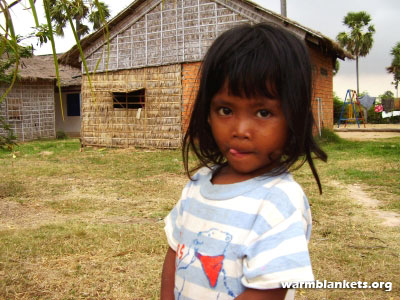 A sick, poor orphan from Cambodia?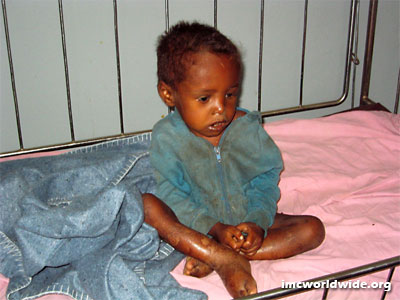 A starving, HIV-positive orphan from Ethiopia?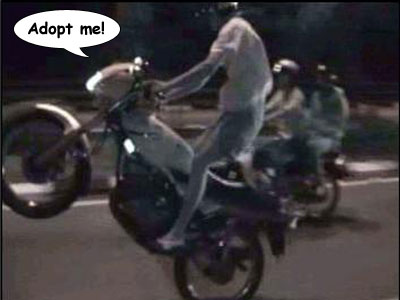 Or that crazy lawless Mat Rempit from Malaysia?
Obviously, the obvious choice here is obvious. Right?
Those Hollywood celebrities would be fighting with each other to adopt our illegal motorbike racers from Malaysia! Think about all the endless entertainment value they're gonna get out of them.
Don't be surprised if the next time you flip open a tabloid magazine, you get see this photo of a new member of the family added to the Angelina Jolie-Brad Pitt household.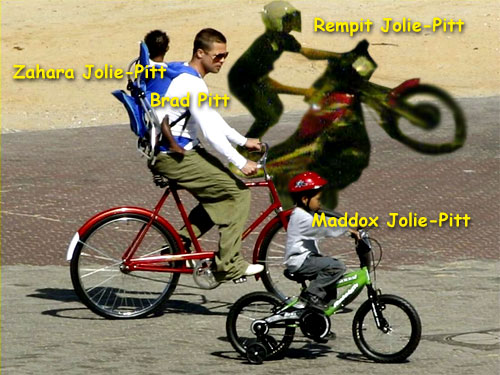 I heard that soon, our politicians are gonna come up with an Adopt-An-AhLong campaign.
Can't wait.

JoyceTheFairy is nuts. She dreamt that she went to my birthday party, and in her dream there were CLOWNS. And TRAMPOLINES. And KIDS. Joyce, I'm turning 24. Not 4! 🙁 What lah.
Damn beef but I maintain otherwise can die dot com.