There wasn't much to do within Auckland City itself, so I decided to return to my sister's place in Hamilton after two days of dilly-dallying around.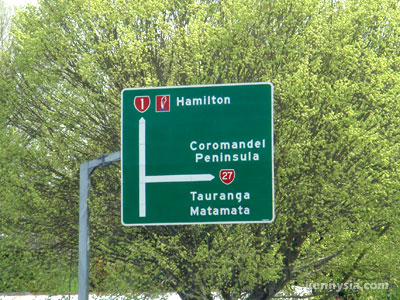 It's a scenic 1.5 hour drive from Auckland down to Hamilton. I have to say again, it's such a joy driving around in New Zealand. The roads are smooth and there are no traffic jams. When I'm driving, I feel like I'm in one of those TV car ads.
I don't know how the Kiwis do it, but everything in New Zealand just seems to look so much better compared to what we have back home. Even their graveyards look better than ours.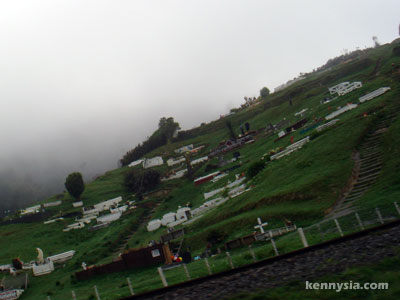 Hamilton is supposedly New Zealand's 4th largest city, but I reckon it's still really kinda small. There isn't a single high-rise building and the city centre is just one simple street through. Even Kuching itself is much bigger than Hamilton.
The little city itself doesn't have much in terms of tourist attractions. Then again, what it lacks in quantity, it certainly makes up for in quality.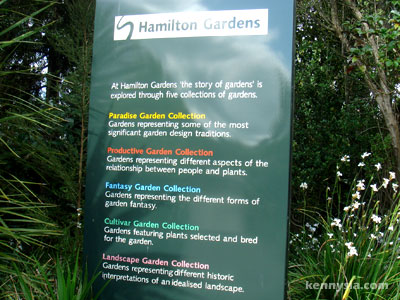 The only interesting place we visited there was Hamilton Garden, which is the location where I took the photo in the Microsoft-Windows-NZ-desktop-turned-racist-Malaysian-political-discussion entry.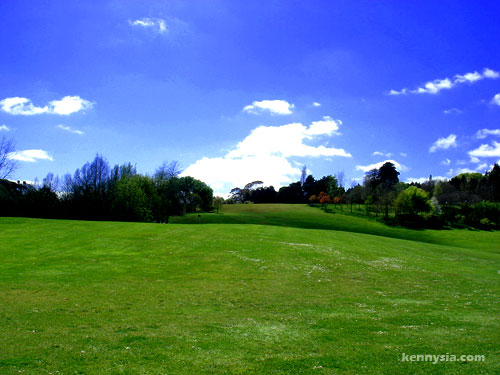 It would've been a pretty ordinary trip for me if it weren't for my sister's two kids who went with us that day.
My sister's kids are three-year-old Jayden…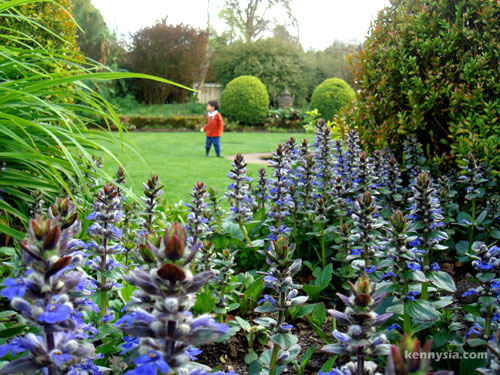 And two-year-old Kirsten…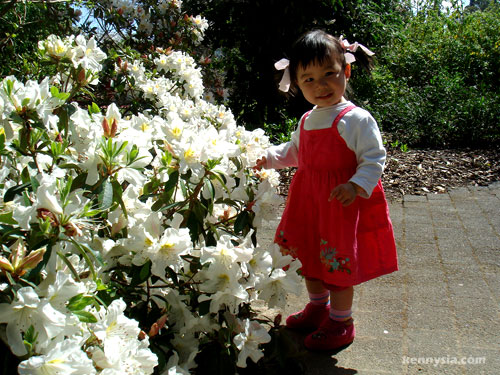 Those two angels are truly the life of the party.
The main attraction of the Hamilton Gardens is the six gardens designed and landscaped to reflect the different cultures of the world. Our first stop was the Japanese Garden of Contemplation.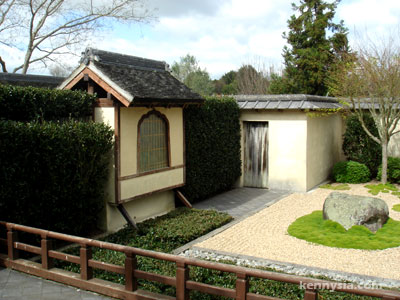 Those angmohs did a pretty good job creating a garden with Japanese influences, right down to this huge ass stone lamp on the path.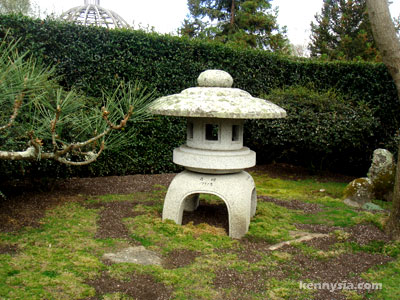 I pointed the lamp out to Jayden and asked, "what is this?".
He took one look at it and proudly declared "THAT IS A MUSHROOM HOUSE!"
"No Jayden, it's a lamp."
"IT'S A MUSHROOM HOUSE!"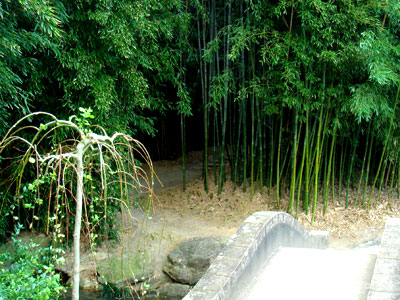 A short walk away is the Chinese Scholar's Garden.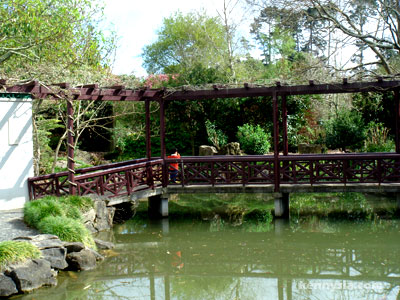 This is the coolest garden ever. Walking along the Chinese garden, I can't help but to act like I'm one of those typical master you see in ancient Chinese movies.
Like I'm supposed to sit on a bench, recite a poem, laugh heartily, then stroke my imaginary beard while staring wisely into the distance.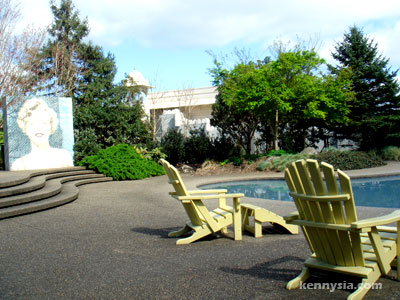 We took a short break at the American Modernist Garden. This garden pales in comparison with the other. It just looks like someone's backyard with a swimming pool and a potrait of Marilyn Monroe.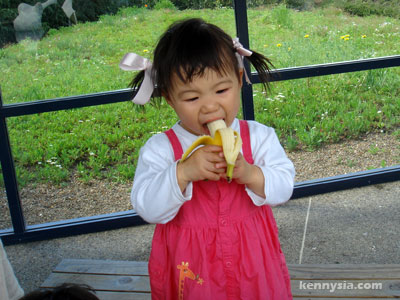 By this time, Kirsten's hair was beginning to get messy. She's now looking like some Tarzan girl who just came out from the wild jungles.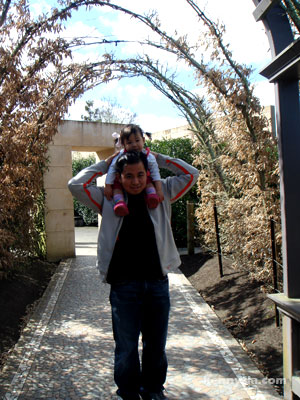 I still love her though.
Kirsten doesn't smile a lot, but when she does she has a smile that makes my heart melt. Like when she sees a furry puppy.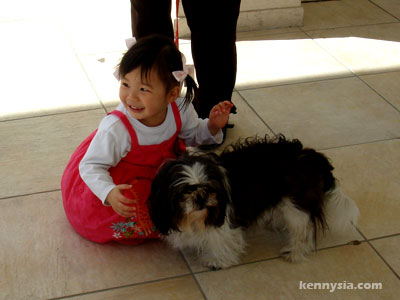 Or when she gets to play with water.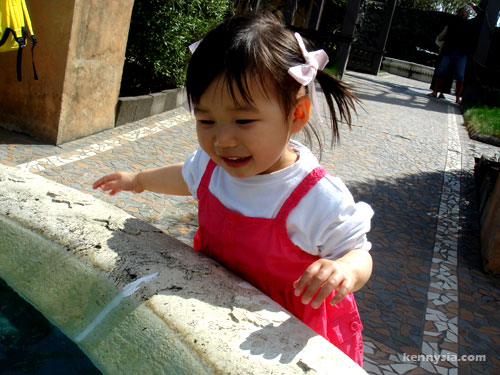 Her elder brother Jayden smiles too, but he's a lot cheekier when he does that.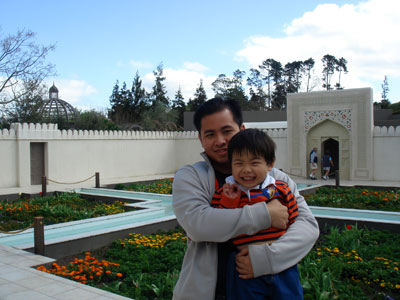 The most impressive garden by far at the Hamilton Gardens is the Italian Renaissance Garden.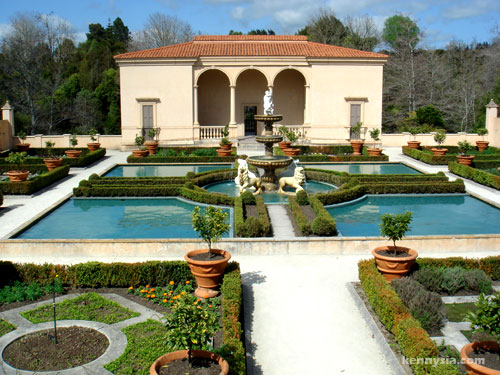 There's this scary-looking water outlet at the garden.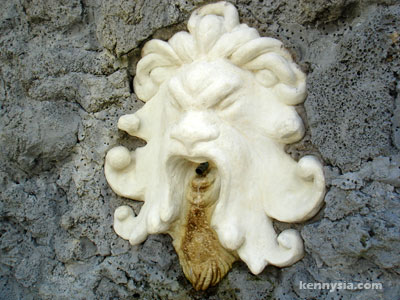 Jayden wasn't quite sure what to make of it.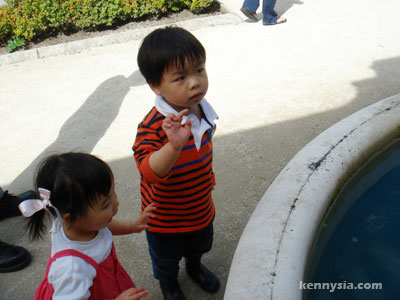 Kirsten is just happy there's water to play with.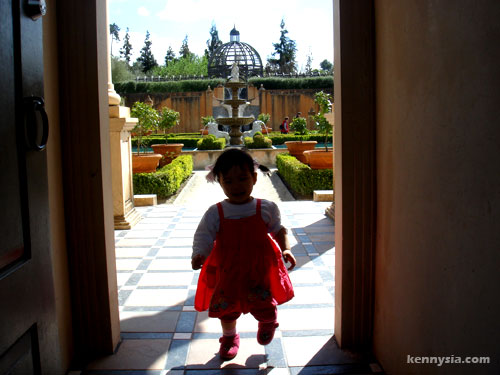 I like this photo of Kirsten looking like a serial killer.
Anyway, this entry is only meant to be a photo album of sorts instead of one filled with lame one-liners. So I shall end this entry with my favourite photo of my favourite baby girl.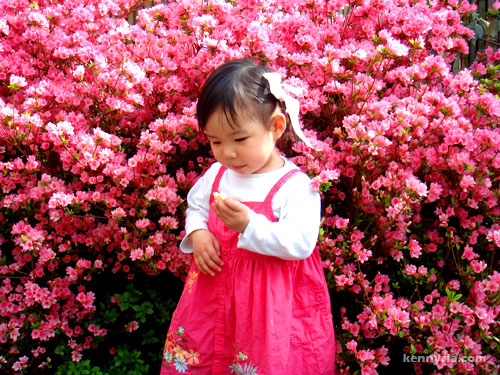 There's no reason why she shouldn't be the cover girl of my desktop wallpaper! 😉