What a wonderful, wonderful event last night.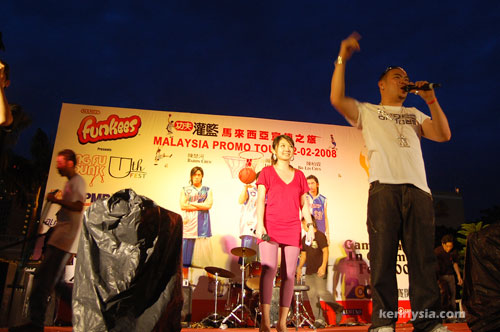 My flight was delayed and I arrived at the venue one hour later than my scheduled appearance, but damn, what a hot crowd at 1Utama last night.
That was easily the most amazing crowd I have ever been in front of. Even the cold weather and drizzling rain could not dampen the crowd's mood.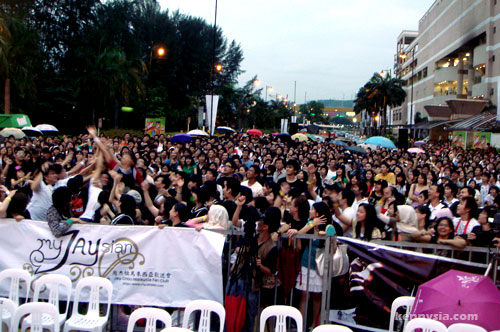 Liang, as usual, was excellent in working up the passionate crowd. When it was my turn to go up on stage, the roaring reception the audience bestowed on me was one normally reserved for rock stars and famous actors. Not bloggers!
Before this, the only time I had people chanting my name so loudly was when I owe them money.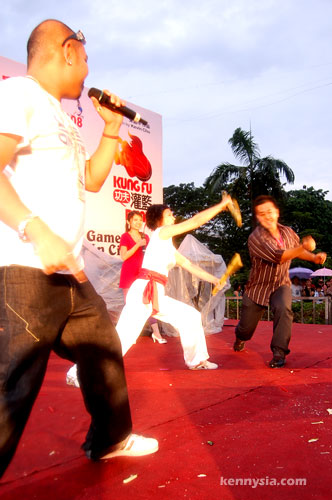 Seriously, I have honestly never felt more welcomed and appreciated. Thank you to all of you guys at 1Utama last night. I'm just a boy from a small town, man, I don't deserve this.
Of course lah, everyone was there not really to see me but to have a peek at Taiwanese superstar Jay Chou.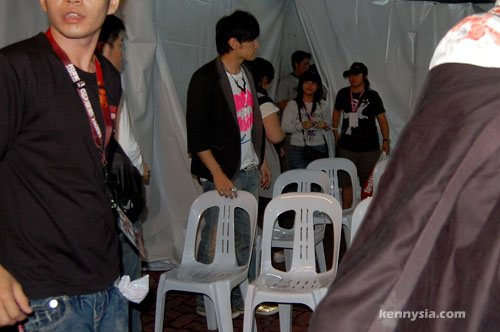 There was a buzz in the air when the man himself arrived backstage in a 4WD. The man was here on a promotional tour for his new movie Kung Fu Dunk.
Jay Chou wore jeans and jacket over a white T-shirt with pink lipstick mark, and he looked every bit like a talented superstar that he is.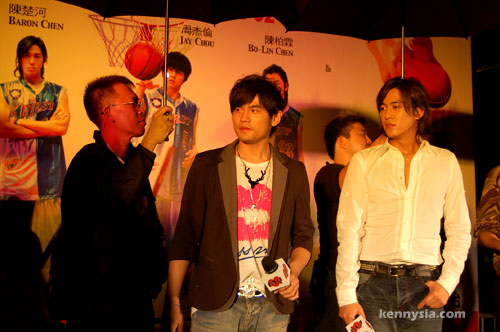 Despite how well run the event was last night, there were two things that pissed me off.
The first one was how security completely refused to let an audience member who was disabled into the barricaded area. The guy was confined to the wheelchair and could not see past the barricades. He still went there with his guardians and the rest of crowd under the rain. He asked me to help him get permission to sit closer to the stage, and I asked the security in charge there to let him through. TWICE. Both times I was brushed off with a rude "Cannot! Cannot! Cannot!"
Dude, the guy could not even WALK. He's not gonna rush up on stage and cause a big ruckus if that's what you're concerned. All he wanted was a better view of the stage and you would not even let him through? Don't be an asshole.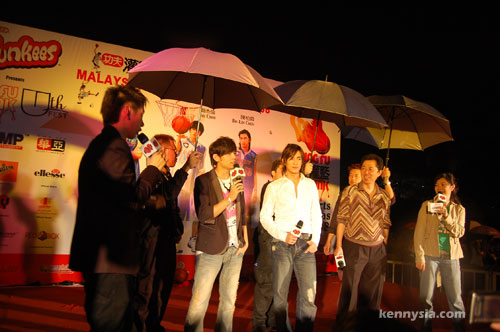 The second issue I had was how over-protective Jay Chou's entourage was. Security around Jay Chou last night was tighter than a fish's arse.
You could not even step within 3 metres of the star without being hassled by his security. I've met the Black Eyed Peas before who are arguably a lot more popular than Jay Chou, and even they were only surrounded by less security guards.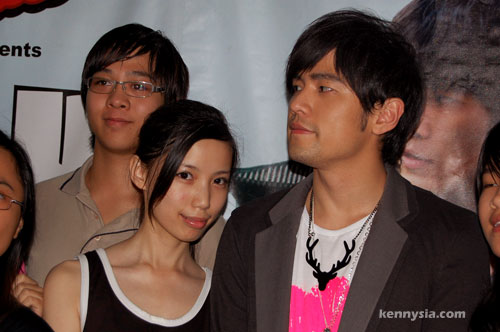 It made the experience very impersonal and honestly quite unfair to fans like me who have idolised him and followed his career for so long. I commented how even the SPONSORS of the event itself, the ones who paid for their appearance, had trouble getting close to the star and have a chat with him.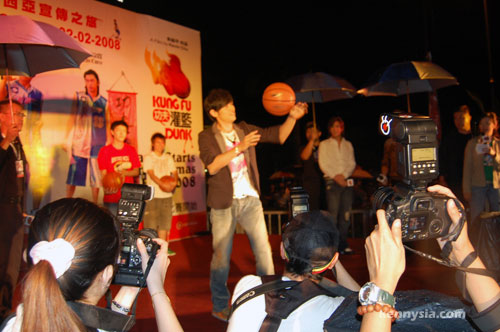 Apart from those two issues though, I do appreciate the gestures from the sponsor and event organizer flying me down, and giving me an opportunity to meet up with the only Chinese celebrity that I truly admired and idolised since young.
At least I got his damn-difficult-to-obtain autographs!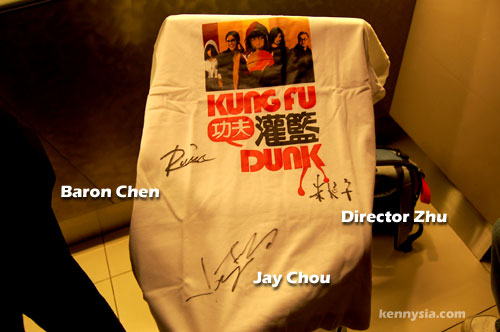 Jay Chou left shortly after that, and I attended the gala movie premiere of Kung Fu Dunk at the GSC Gold Class cinema thanks to Mamee Funkees.
The movie itself is fun and has a few classic hilarious moments. It has a script is ridiculously unrealistic but it's mindless combination of action and comedy, so do watch it when it comes out in cinemas this 7th February.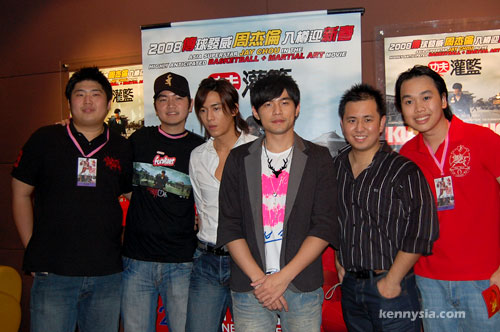 This is one photo I am gonna treasure a lot.

It looks like him, sounds like him, and it's 100% him. Pictures of Hong Kong actor/playboy Edison Chen's sexual exploits with various female celebrities were leaked to the public. The unlucky ones "exposed" are Edison's ex-girlfriends Gillian Chung, Cecilia Cheung, and some girl called "Bobo Chan".
In another news, what kinda stupid name is "Bobo Chan" anyway? Sounded some kinda lunatic clown who just escaped from the circus.