Last weekend was an interesting one for me.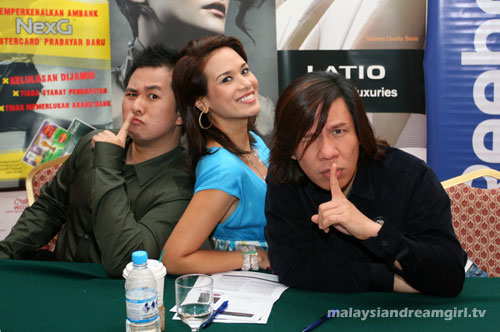 As previously mentioned, I was one of the judges for Malaysian Dreamgirl, an new model search reality show that's soon to be aired exclusively over the Internet.
It was an interesting experience for me for a couple of reasons.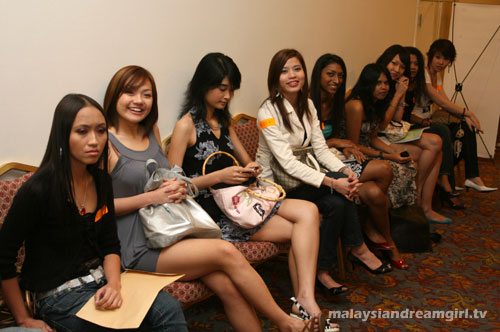 Having always been a fan of such talent contests as Idol and So You Think You Can Dance, I was curious to see how I might fare as a contestant.
Knowing myself though, I doubt I'd go far. Even I gotta admit that my singing and dancing abilities are so crap, I make William Hung look like a dance instructor.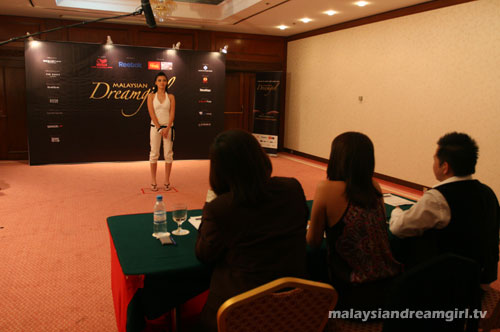 Which is why to find myself on this partciular show, sitting on this side of the judging panel, is quite surreal.
I don't know anything about modelling. Yet, never in my life would I imagine a small time Kuching boy like me could become a judge of a modelling contest. Let alone working alongside someone like Elaine Daly, who herself is an accomplished local celebrity I previously only read about in magazines.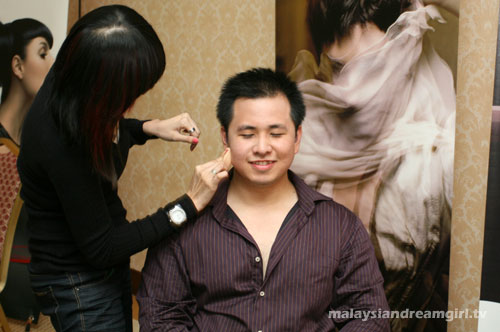 With so much honour given to me, you'd think I'd handle my job damn seriously, right?
Sadly, no.
I screwed up. Of all days, I had to pick our first day of shooting to screw up. Talk about giving a bad first impression.
Long story short, my flight from Auckland-Sydney-Singapore-KL had a bit of boo-boo. I arrived KL late, my luggage turned up late, and by the time I made my glorious entrance to the set, I was already 2 hours late.
That's 2 hours that all the cast and crew and contestants had to wait for Kenny Sia to get his diva ass ready.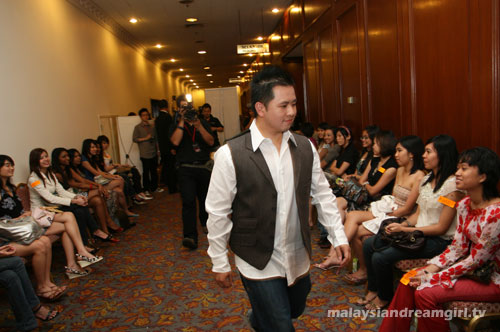 Ok, so we didn't get off on a good start, and it's entirely my fault. Lucky for us though, things only went uphill from there.
My fellow judges Elaine and Jimmy knew each other and had worked together before in the modelling industry before, but it was the first time I sat together with them, so I wasn't sure how well we would connect.
Surprisingly, we were fantastic together.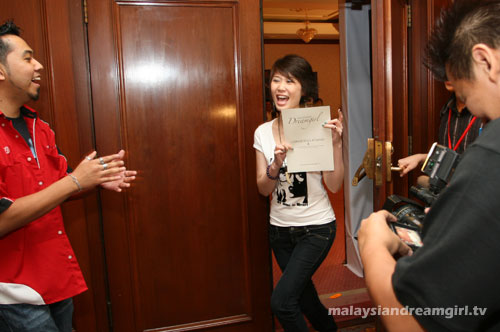 The first few girls came into audition room and we unanimously turned them away. But when they left, they all said the judges were being too nice.
That was like an ultimate insult to me. As an onscreen talent, I don't wanna be remembered as a "Mr Nice Guy" who only agrees with what the other two judges was saying.
Fortunately, as more and more girls auditions, the differences between the judges began to naturally emerge.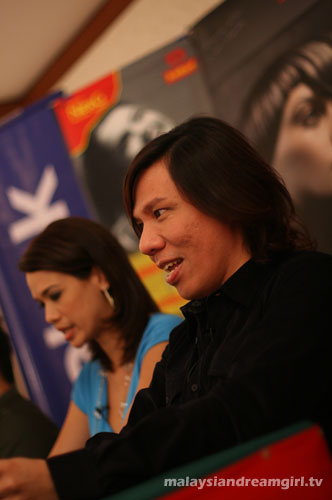 Veteran stylist Lim Jimmy was hands down the nicest of us all.
He was the "Paula Abdul" of the judges. Jimmy may be relatively unknown before Malaysian Dreamgirl. After this show, I say he's definitely gonna be remembered as the Mother Theresa of the Dreamgirl judges.
Jimmy sees good in every single girl who auditioned. Even if their model qualities are not immediately obvious, Jimmy would scrutinize them from head-to-toe and give them suggestions on how to improve.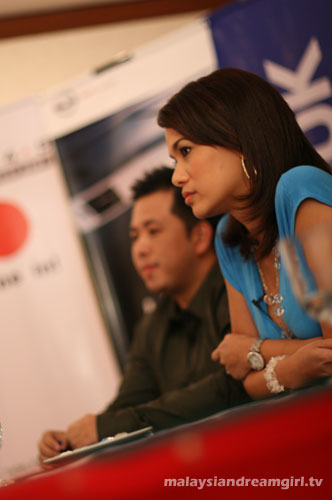 Next is our unofficial Dreamgirl "chief judge" Elaine Daly.
I feel that Elaine has extremely strict qualities when it comes determining which girl has what it takes to become a model. That's understandable, I guess. Elaine has been modelling since she was 14 and throughout her career, she has met and worked with many beautiful people, including well-known international supermodels.
Obviously, with that as a benchmark, it is difficult for a lot of girls out there to live up to her expectations.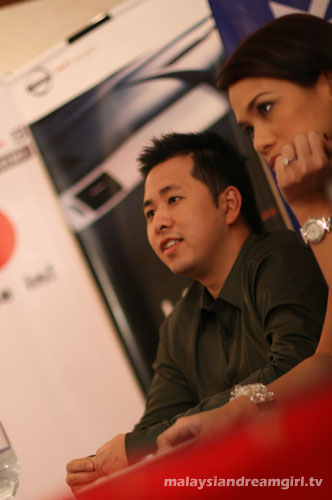 And then there was me, the "common man" of the Dreamgirl judges.
As I've mentioned, I was never part of the modelling industry. My yardstick does not extend beyond what I see in men's magazines and because of that, my standards are very differently from Jimmy and Elaine.
I may not be able to tell from the girls who've auditioned, who will "make it" in the industry and who will not. But as soon as the girl walked through the door, I can tell which one is gonna be popular with the audience and which one will face intense criticism from the unforgiving public.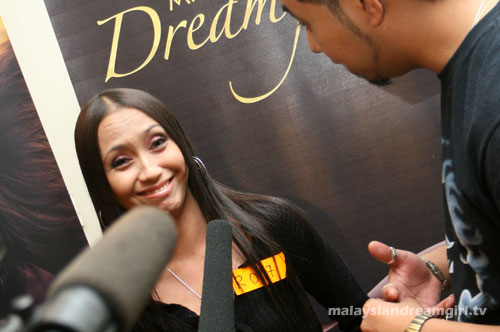 Out of the three judges, I think I come across as the harshest and most straightforward of them all.
It wasn't intentional and I didn't mean to be harsh. My job is to the voice out what the typical internet commentors think about these girls who auditioned, and I tell ya, these internet commentors aren't gonna be nice. If the girls are gonna participate in a popularity contest like this one, they are gonna have to deal with a lot of the negative comments posted online.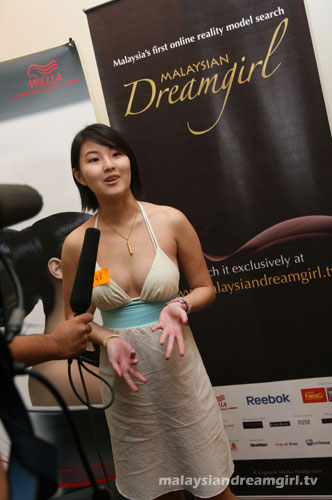 So I sent a couple of girls crying out of the audition rooms.
On last count, my score was 4.
Elaine – nil.
Jimmy – nil.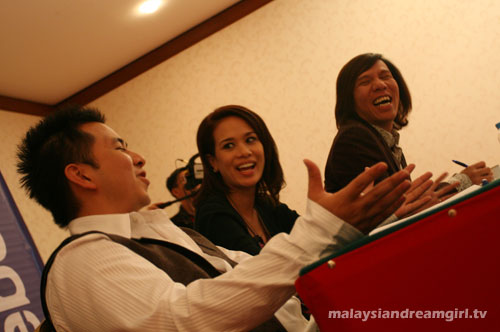 Elaine and I are often locking horns with each other, mainly because we have very different standards when it comes to judging the girls.
One of things we could not agree on is the contestants' height.
You will win points from Elaine Daly if you are tall and slender.
For me, I think height is not the most important quality a model should have. I reckon as long as you have a sweet and presentable face, you're good to be a model already.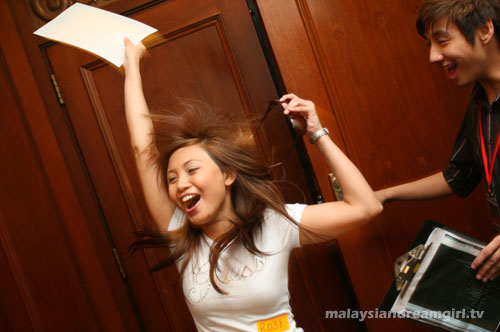 A lot of girls who auditioned are very pretty eventhough they are small and petite. I had to campaign very hard to put these girls through, much to the dismay of Elaine Daly.
The former Miss Malaysia said, "This is not choose-a-girl-for-Kenny. This is Malaysian Dreamgirl. You can have a show called Kenny's Dreamgirl where all girls are cute and short and girl-next-door. But this is Malaysian Dreamgirl."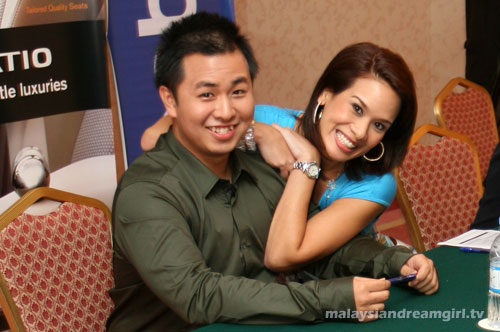 Even by my reduced standards, 7 out of 10 girls who came to audition are completely clueless about what it takes to be a model. At the very least, I would expect them to come dressed in their best and blow us away. But no.
A lot of girls auditioned came wearing what they would wear when they go out shopping with their friends on a Saturday afternoon. And to me, that just ain't good enough.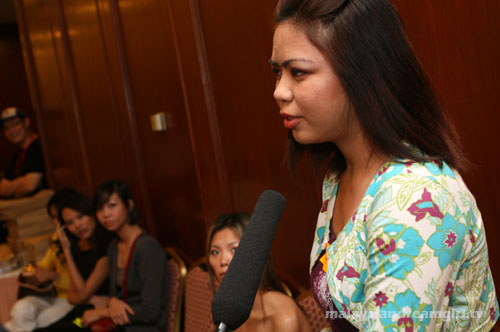 Anyway, it was a very interesting first few days of auditions.
The Malaysian Dreamgirl auditions was also my first taste of how things work in the entertainment circles, and I must say I enjoyed it immensely.
The chemistry between the three of us judges was fantastic considering it was the first time we worked together. We complement each other very well, and in the end we picked an extremely well-varied group of finalists across all different races, age groups and experience levels.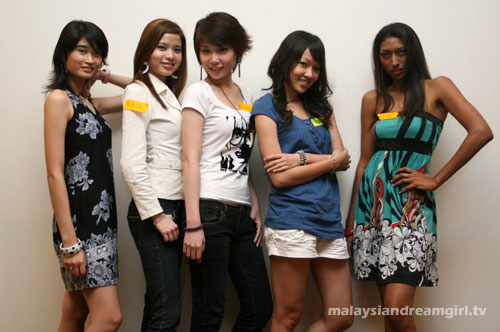 12 finalists will enter the Dreamgirl House this weekend and be placed into lockdown for 2 months.
I cannot tell you who those 12 finalists are, so you have to check that out yourself. Sure, some contentious decisions were made and some of the more popular girls (like Cheesie) were eliminated, but when the time comes I'll explain why they did not make the cut.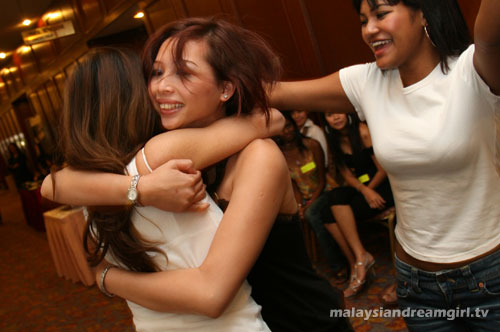 The first episode of Malaysian Dreamgirl will go to air Thursday next week on the 6th March on malaysiandreamgirl.tv, so be sure to bookmark your browsers.
I'm proud of the 12 girls we picked. Looking at them, this show is guaranteed be a rollercoaster ride of drama, emotions, jealousy and joy.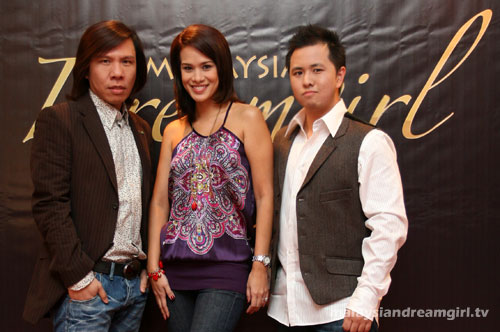 As for me, I'm just glad to take a break from the intense travelling between KL and Kuching for a while and put my focus back into kennysia.com.
I miss updating regularly.

Apparently, a bunch of Kuching bloggers have gone around saying that I'm a stuck-up because I refuse to help them promote their project on kennysia.com
I would've helped them, but these are same bunch of people wrote snarky remarks about me before many times. And now they have the audacity to ask me promote their project?
Are you kidding me?