This is not an advertorial, this is something awesome.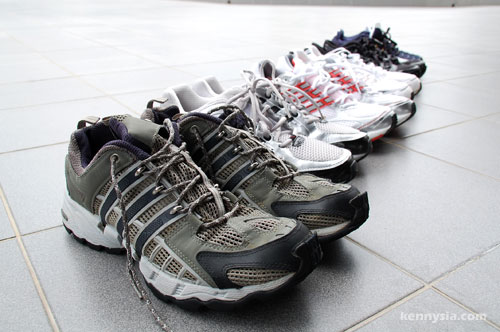 It is no secret than I'm a fan of adidas.
I like their shoes, I like their sportswears, I like the fun bunch of people who work there. Other sports brands have approached me before, but I turn them down because I genuinely like adidas stuff and I enjoy wearing them.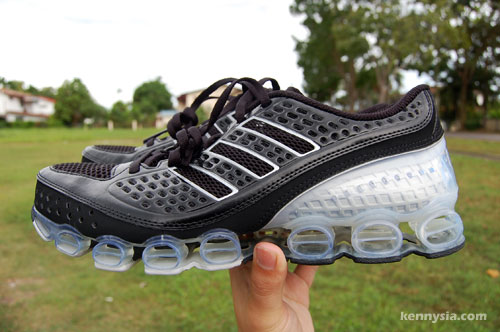 My shoe cabinet is filled with many pairs of their shoes.
Among them, my favourites are the Bounce I wear to gym, the Supernova I wear for my training runs and the adiZero CS that I will wear for my upcoming two marathons in Kota Kinabalu and Singapore.
It's cool to have so many pairs of sports shoes, but recently I acquired a new pair of adidas that has firmly secured its place as my number one favourite shoes.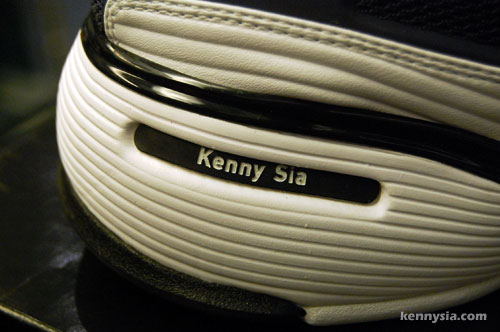 My very own custom-made adidas!
They call it mi-adidas. As far as I know, adidas Pavilion KL is the only store in the whole of Malaysia that allows you to personalise your own shoes.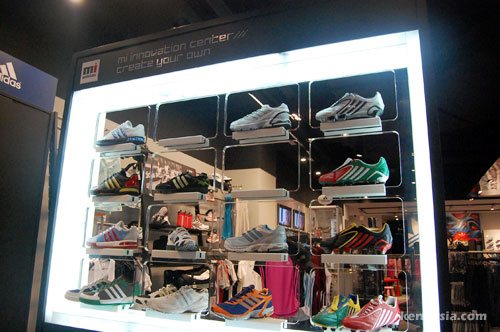 Getting your own custom-made shoes cost around RM600, depending on the design. That works out to be about RM200 dearer than those mass-produced shoes.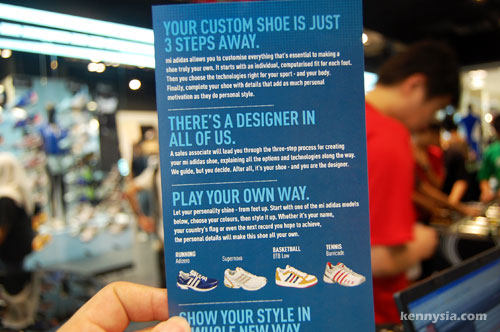 The way mi-adidas works is pretty impressive. To get started, I need to make an appointment with adidas Pavilion.
The process begins with a member of the adidas sales staff precisely measuring my feet using this nifty piece of feet-measuring device.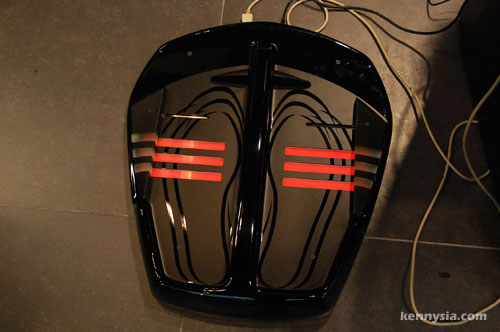 As soon as I stepped on it, the motorised red scanners start moving around my feet like something out of a James Bond movie.
The device measured my feeet and according to the computer, my left foot is US 9.5 and my right foot is US size 10.
Hey, I never knew that my two feet are not symmetrical.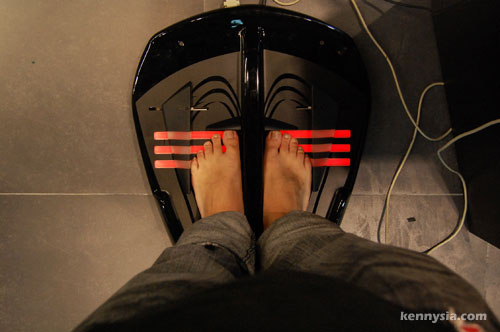 Anyway, I was told my feet are pretty big for a Chinese. And you know what they say about men with big feet? 😉
They wear big shoes.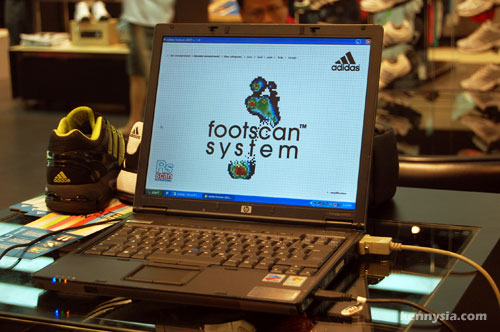 Not only does the computer measure the size of my feet, it measures my footprint as well. This is to determine the best form of cushioning for my feet.
The red part shows which part of my feet I put the most pressure at.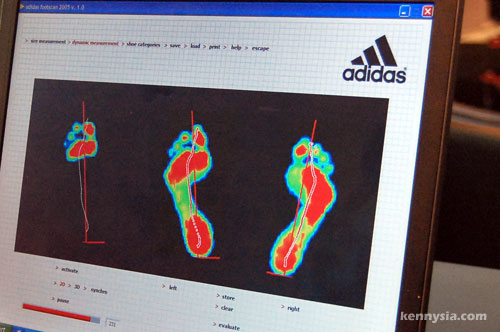 Apparently, I'm more heavy towards the right hand side.
Again, I have no idea why that's the case. Maybe my balls on the right hand side is heavier than my left.
So the sales person fed all these information into the computer. Then, it's time to choose which shoes I wanna personalise.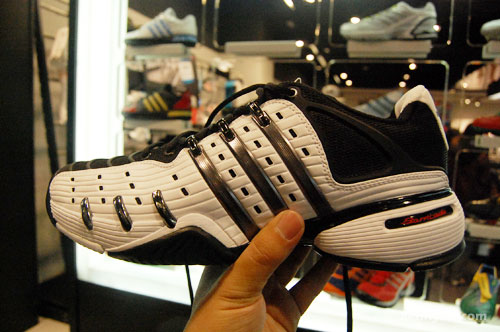 mi-adidas is only available on certain running, basketball and tennis shoes.
I went for the adidas Barracuda tennis shoes 'cos although I don't play tennis, it's got the most striking design out of all the choices available.
Besides, if I'm gonna wear my custom-mades, I'd wear it more for looks than sports.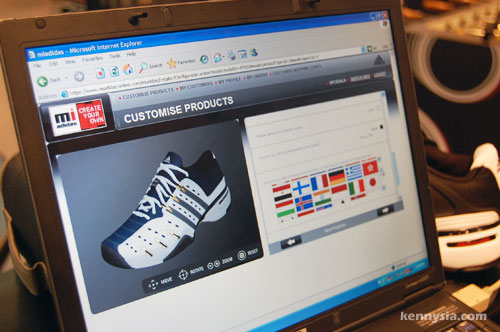 The adidas sales staff guided me to select different design and colours for the shoes to my liking.
I designed my shoe based on my two favourite colours of dark blue and white, which if you noticed, are kennysia.com's official colours. 😉 I also added a touch of silver and gold for a more futuristic look.
This is my final design.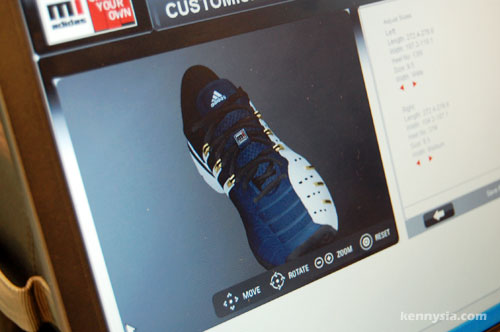 Almost every single portion of the shoe can be customised, from the skin, to the lining, to the laces and the soles. You can even print your name on it or put your country flag if you wanna.
No need to worry if your colour coordination skills sucks. The computer is able to give a 3D sample of what the shoe would look like in the end.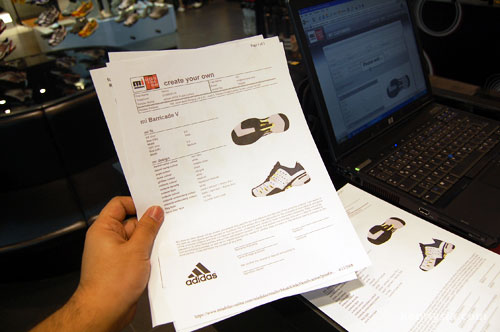 Once I've confirmed, they print out my design and I signed off the order.
That's it!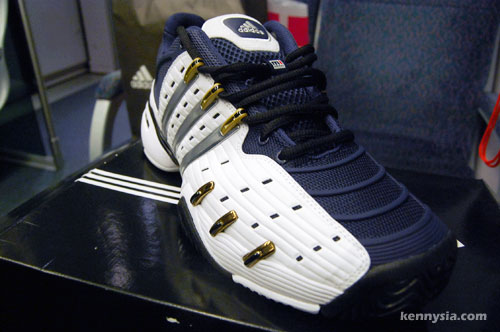 All that's left is to play the waiting game whilst the boffins at the adidas factory work around the clock to create my shoes. Four weeks later, I just pick them up from adidas Pavilion KL.
Behold, the custom-made kennysia.com Barricade!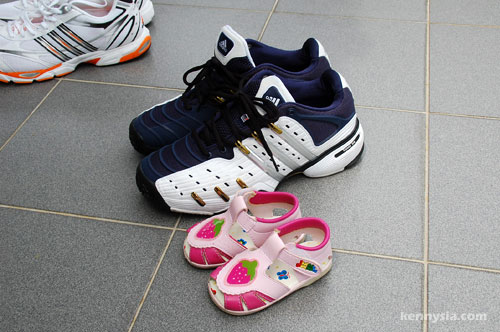 Mine is the blue one, not the pink one.
Check it out. It's even got my name on it, so no one would be able steal it and claim it as their own.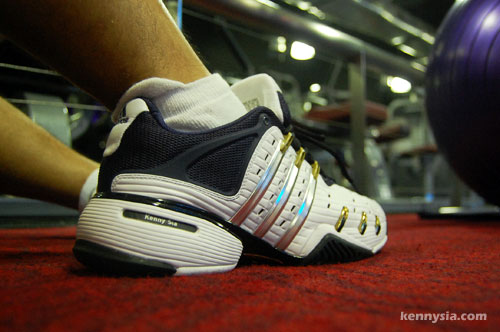 Nice eh?
(Hahaha! Geddit? "Eh" in Hokkien means shoes. Nice "eh"! Hahahaha!)
(Ok fine, it's not very funny.)