Sometime ago, INTI University College (INTI-UC) invited me over to the campus in Nilai to cover its graduation ceremony for kennysia.com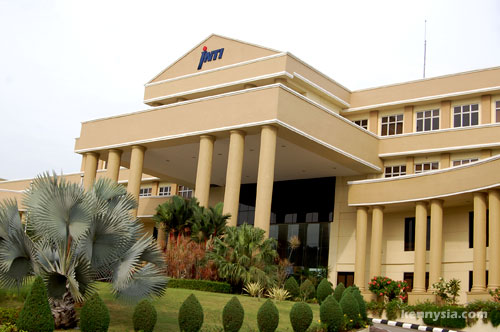 It's been ages since I set foot in a campus and my trip to INTI-UC brought back some warm memories of the good old times of my student days.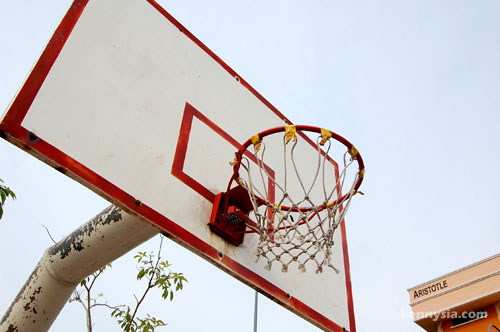 The trip was also my first time to Nilai in Negri Sembilan.
Nilai is a booming town that is ironically closer to the KL International Airport than KL city itself. I was picked up at the airport by one of INTI-UC's officers who drove me straight to the campus.
The whole journey took us less than 20 minutes.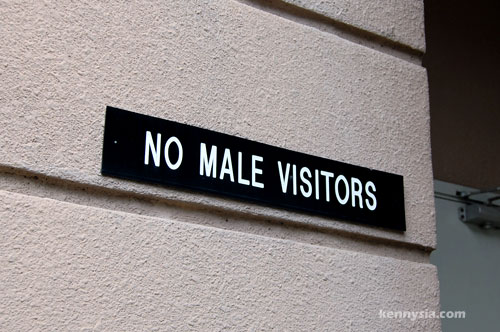 INTI's Nilai Campus has been around for a good ten years, and it does show its age.
One of the first things that impress me is how much emphasis is put on on-campus housing, or the "Halls of Residences" as they call it. There's got to be at least 15 blocks of hostels here of different rates and configurations.
Parents come and dump their kids here so that they can learn how to become more independent. International and outstation students make it their home away from home. With such a large expanse of residential units, the university college can accommodate tons of boarding students.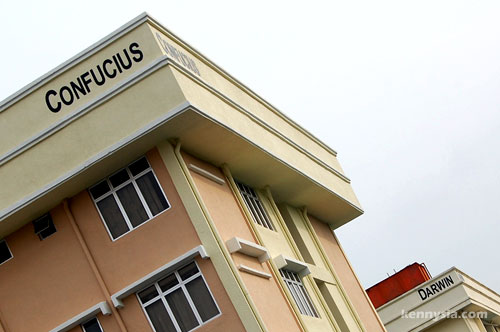 Instead of following the usual way of naming their buildings Block A, B, C, D and so on, the Halls of Residence are named after famous scholars. So we've got a Block Confucius for Block C and a Block Darwin for Block D.
Maybe it's to inspire students. Or maybe it's the work of evil people who wanna make people confused.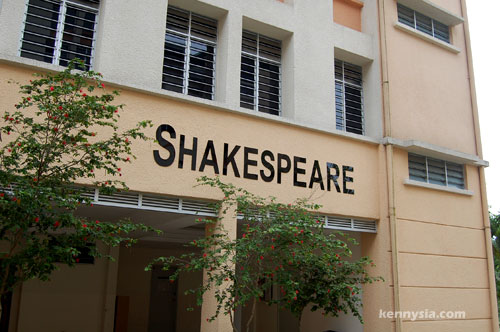 The room I was put in was in the "Shakespeare" block. Though old, the unit is large and well-furnished. It comes with an internet line provided free-of-charge, but too bad you can't download too much data over it.
Fair enough. You're meant to come here and study, not download MP3s and watch Youtubes dammit.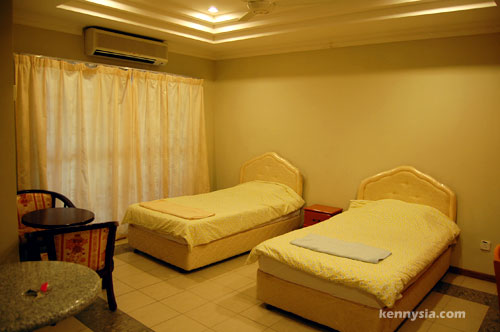 It's no five star hotel but it's a lot better than most hostels I've seen which smell so bad not even homeless people would wanna stay in them.
All the creature comforts are concentrated here. There's an ATM machine, a convenience store, a hair salon, a computer shop and a cybercafe all located in the same area.
It's not all fun and games here of course. They do have some common rooms here in the Halls to encourage group studies.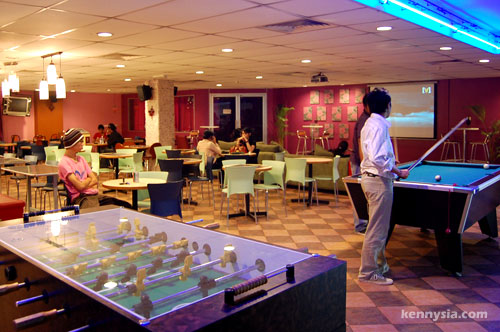 Recreation-wise, students are spoilt for choice because there's a gym, soccer field, squash courts, badminton courts, basketball courts, pool tables and even an Olympic-sized swimming pool.
Something interesting I heard about the swimming pool. Over there, every Thursday night is Ladies' Night.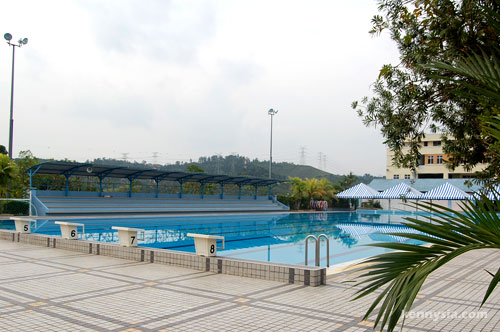 Unlike at the pubs, Ladies' Night there isn't a time where all you lovely ladies out there can pop by and get a free drink. Ladies' Night at the INTI swimming pool is the time where only girls can use the swimming pool, and no guys are allowed.
So guys, remember to pack your binoculars.


Right across the road from the Halls of Residence, linked by an overhead bridge, is the campus' illustrious academic wing.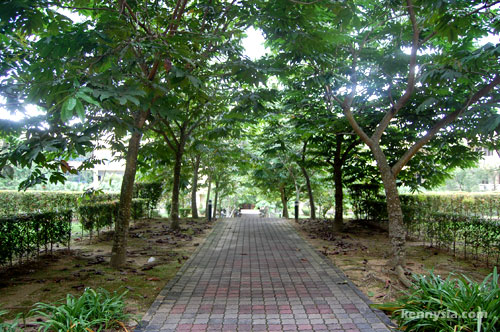 It feels a little bit more "authoritarian" over here. Nestled among nicely landscaped gardens, the long corridors, brightly lit classrooms and uptight labs give it a feel of campus life.
The environment here is lovely. The acacemic wing of the campus is kinda similar to what you see in those Taiwanese college drama series like Meteor Garden.
Without that stupid boyband F4.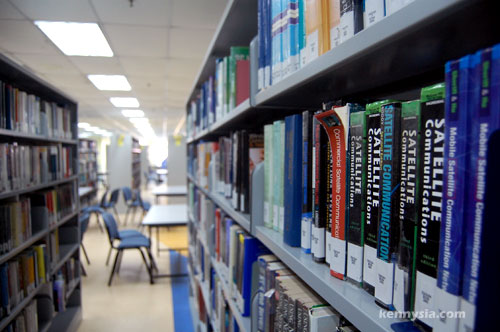 It is very quiet. There isn't a lot of things to do on this side of the campus ground apart from going to classes, going to the labs and using the library.
Come to think of it, there isn't a lot of entertainment or distractions around Nilai in general. The town is isolated from all the entertainment and shopping malls of KL. Depending on how you see it, that could be a good thing or a bad thing.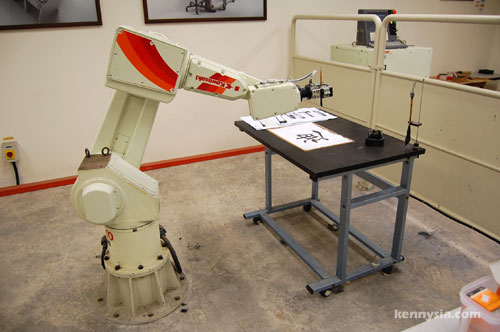 If your purpose of going to college is to study, then it's a good thing.
If your purpose of going to college is to party, it's a bad thing.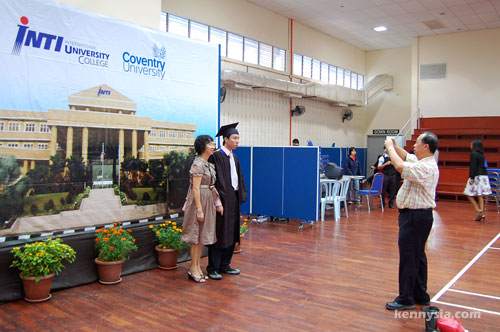 Like most private university colleges in Malaysia, INTI-UC's main attraction is its 3+0 degree programmes where students can study at INTI-UC and graduate with degrees from UK's Coventry University and University of Hertfordshire.
They also offer degree transfer programmes where you can do part of your studies at INTI-UC and complete the rest overseas.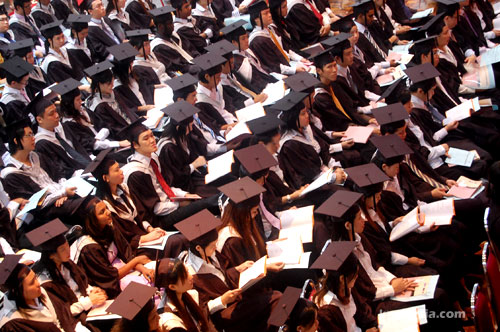 No doubt INTI-UC has a peaceful study environment and the students there do really concentrate on their studies. Many of them come to Nilai to study only and nothing else.
It is very obvious, because they all have that look on their face that screams, "I'M A VIRGIN."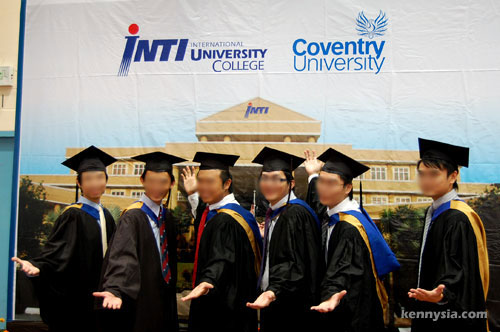 Sorry for being mean. 😛 But of course, not all are like that.
Some of the students are kinda cool. I spotted this bunch that looked like they should be accompanied with some hip hop music from P Diddy.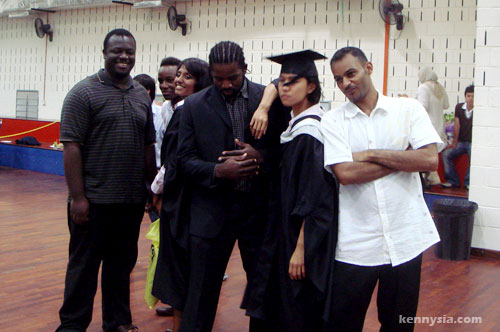 Nilai is very laid back. Even without modern day entertainment outlets like cinemas, shopping malls and nightclubs as distractions, the students here sure come across as a happy bunch.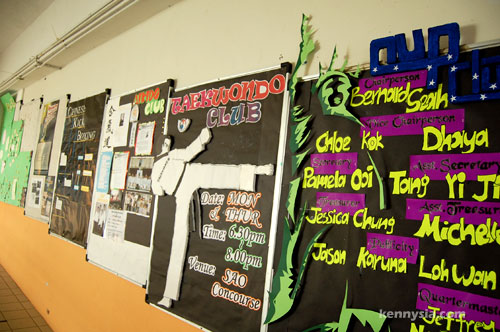 They spend most of their free time participiating in club and society activities. Through these they get to know lots of new friends.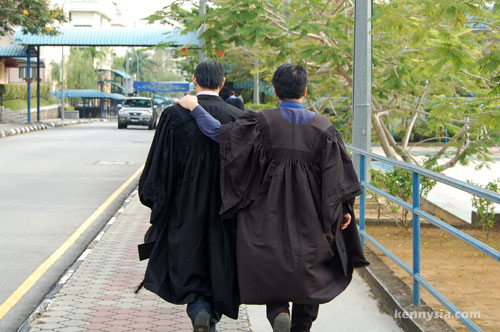 I think I might die of boredom if I ever live in Nilai. But boredom isn't necessarily a bad thing.
When you strip away all the superficialities of a big city, I guess you bond with people around you a lot better.
Some graduates I spoke to really cherish the new friends they made there, to the extent that they said their time at INTI-UC is the best time of their lives.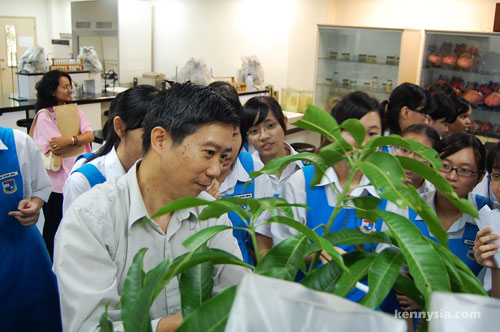 No ,I did not graduate from INTI-UC. But my short trip to the campus brought back nostalgic memories of my student days.
Although I've been out in the workforce for almost 5 years now, it was during my uni years that I've grown up and learnt the most.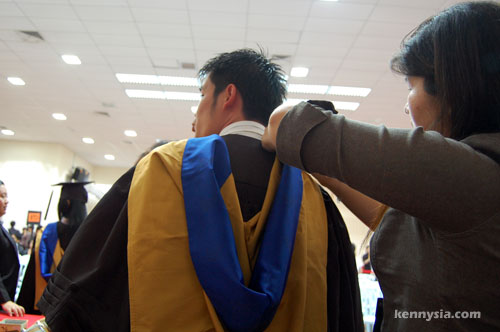 Things hadn't always been smooth sailing of course. I remember the nightmares chasing assignment deadlines, working on Matlab, making friends with Ohm's and Kirchoff's Laws, learning everything about FIR, FFT and DFT until I wish the lecturer would just bloody STFU.
Yes, it was torture. But it was worth it.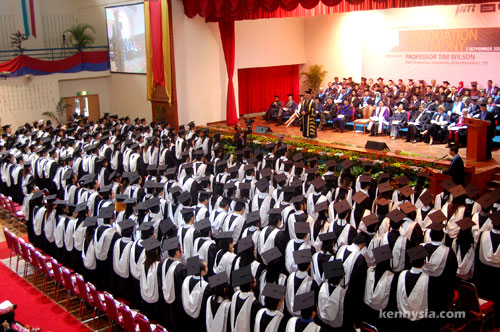 I left my uni a much mature and better person in the end.

Here in this blog, all entry titles prefixed with "ADV" are ads. What that means is that whilst the blog topic may be suggested by an advertisor, the content and experience are entirely my own. It is still 100% kennysia.com.
That, and this entry is published while I'm at the transit lounge in Abu Dhabi Airport. 🙂
What a name. Abu Dhabi.