Check out my new laptop.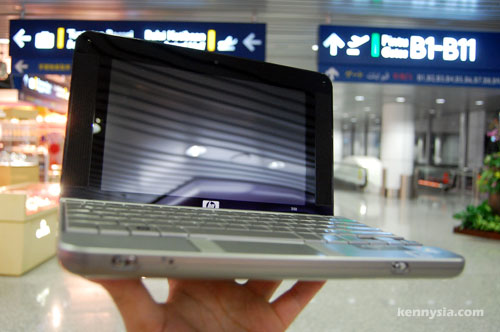 It's a HP Mini. This baby is smaller than a text book, slightly larger than a novel and weighs lighter than a dictionary. Compared to most normal laptops, this gadget is a midget.
For a frequent traveller like me who is always needing a laptop on the go, it is just awesome.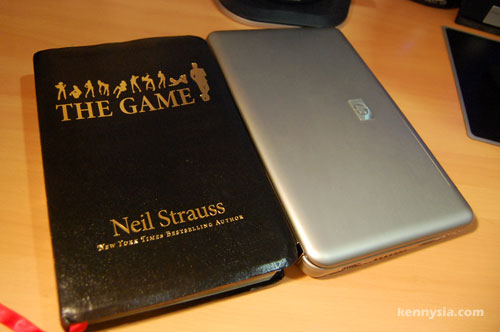 I love the MacBook Air, but it's too expensive and too powerful for what I need to use it for.
I like the Asus EeePC too, but it's too small, too weak and too cheap-ass looking for me to wanna carry it around.
The HP Mini strikes the balance. Not too fast, not too slow, not too expensive, comes with heaps of storage space, but most importantly, impresses me enough on the cool factor to wanna show it off.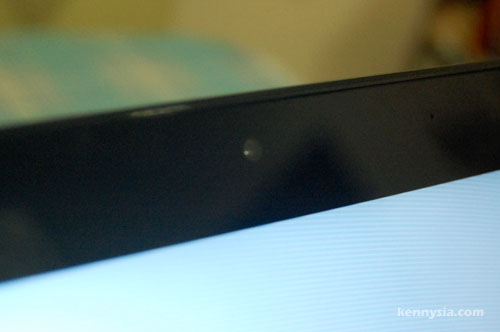 It comes with all the bells and whistles including a miniscule webcam, which HP has cheekily hidden underneath the flush black surface of the inside.
That could be a good thing or a bad thing depending on how you look at it. Just be careful if you're the kind who like to stay the same room in the same hotel all the time.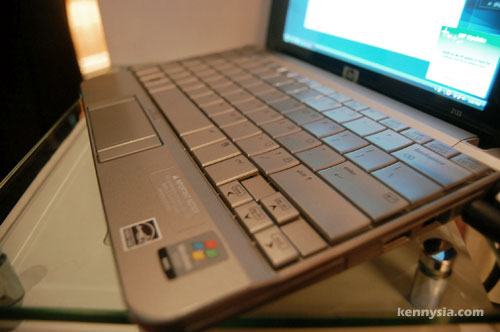 Despite being slimmer than Kate Moss on diet, the thing that immediately sold me on it was that the laptop's keyboard is almost as big as a full-sized one. That to me is obviously very important.
Typing on the HP Mini is a joyous experience that I seldom experience with other implementations of shrunk-down keyboards.
It's also spill-resistant, which is a good feature to have if you have the tendency to shoot liquid everytime you use your laptop.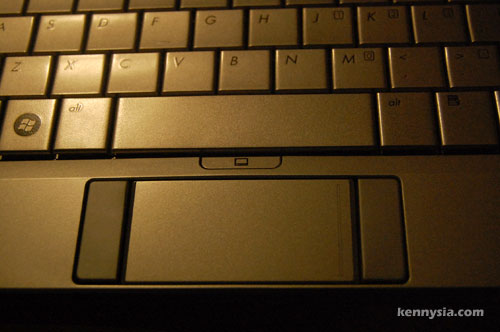 Of course lah, the HP Mini ain't perfect. If I really wanna nitpick, I'd say the only real complaints I have are that the trackpad is ridiculously clumsy to use, the acrylic LCD screen is annoyingly glaring, and the boot up time to Windows Vista is still a little longer than what's comfortable.
Run too many intensive applications at once and the HP Mini slows to a tortoise crawl.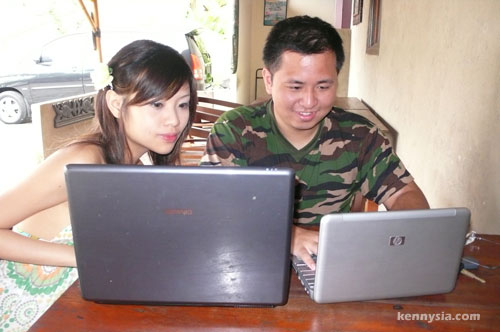 Obviously, this is a low-powered laptop. Everytime the HP Mini lags, I was brought back to the reality that it was never meant to function like a normal full-featured laptop.
But hey, if all you need to do is surf the web, browse for photos and update your blog, then those are small concerns to most people. It is still an excellent unit for people like me who need a midget laptop easy enough to carry around, without paying the price tag of a full-powered machine.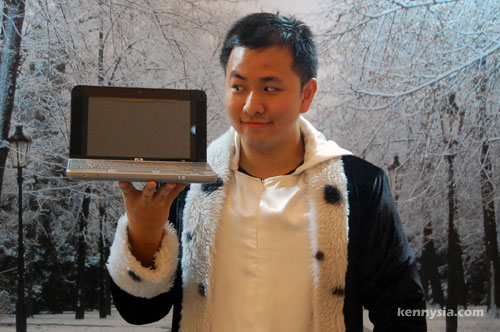 The HP Mini is just one month old and is still in such phenomenal demand that it triggered a worldwide shortage. The first batch arrived in Malaysia last week, and was almost for its launch.
Lucky for me, I happen to be one of the few to own one right now.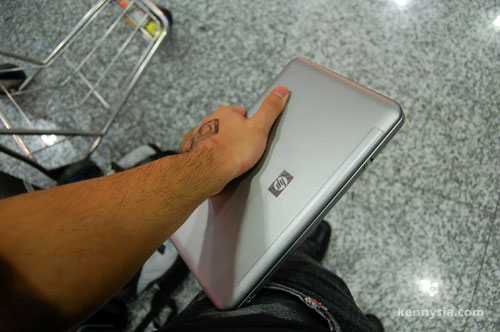 And I'm happily lugging it with me over my week-long Gawai break to Bali. 🙂
To all kennysia.com's Iban readers, gayu-guru gerai-nyamai.