They probably meant 'French Fries', but I could be wrong.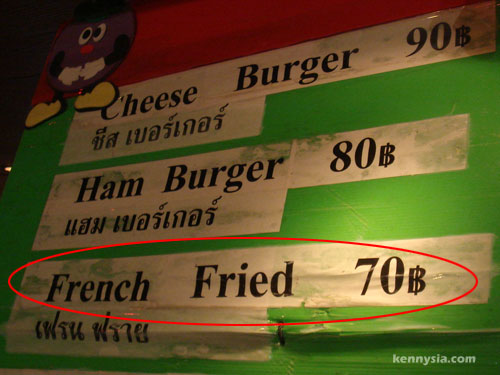 These signs are EVERYWHERE in Phuket. Looks like they don't like the French too much over there in Thailand. I can sorta visualise a burly Thai chef in the kitchen throwing unsuspecting French tourists into a frying pan full of oil.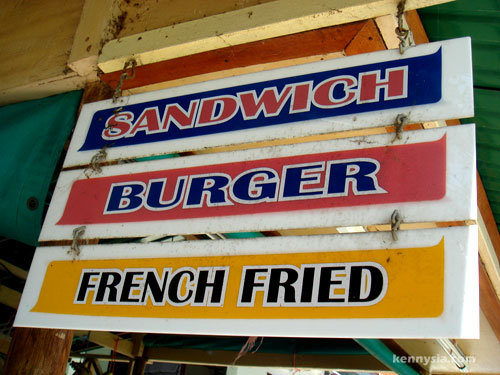 Better not visit Phuket if you're from France, otherwise you might end up as a fast food menu item.

I'm so gonna kick myself for missing out on Joyce's starstudded birthday bash. Happy (belated) 23rd birthday Fairy!