Last year, I had the opportunity to act in a TV commercial for Mister Potato.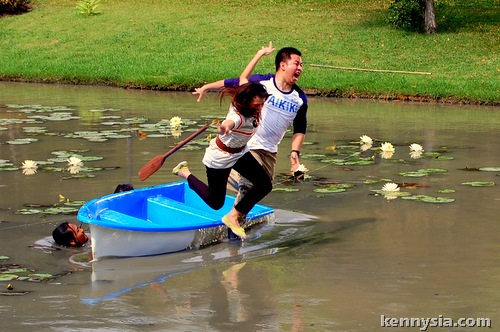 Considering I have absolutely no acting skills whatsoever, I thought that experience was just a one-off thing. Surprisingly, last week I found out I just got myself another TV commercial opportunity.
This time round however, I don't have a world-class TV production team from Bangkok working around me anymore. We all gotta save money a bit this financial crisis, so for this TV commercial, had to shoot and direct it my own as part of Corntoz: Make Your Own TVC Contest.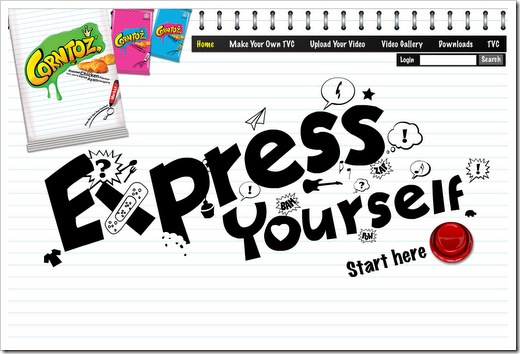 Yes, it is a contest. Which unfortunately, I am not eligible to join.
Because this entry is sponsored by Corntoz, and my job is to encourage you to exercise your freedom of expression by making your own TV commercial. The top prize is RM8,000 in cash, so please, do it on my behalf.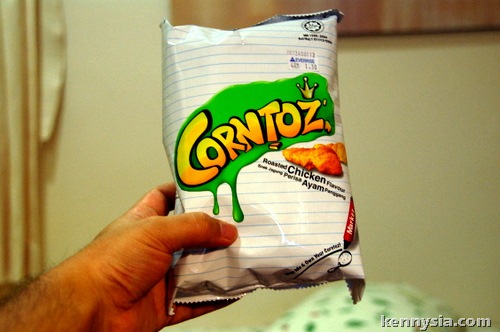 All you gotta do is film yourself snacking on Corntoz, using either your webcam at corntoz.com.my (easier) or by directly uploading your video onto Youtube.
As long as a pack of Corntoz is involved, you are free to do anyhow you want with it. Gorge it like Faizal Tahir or sandwich it like Jaclyn Victor.
Maybe even errr… suck it.
Like how this HOT babe made me wish I were that piece of Corntoz.
It's a real bummer I couldn't join the contest though.
Because if I could, then this ad that I shot in Britain would have been what I send in.
And I'm very sure I would have won.

Karma Point Collection: Most people should have known this already, but if any dog lovers reading this are interested in helping out some 300 abandoned dogs starving to death in an island off Pulau Ketam, this blog has all the story and details.