I just signed up for the 21km category of this year's KL International Marathon.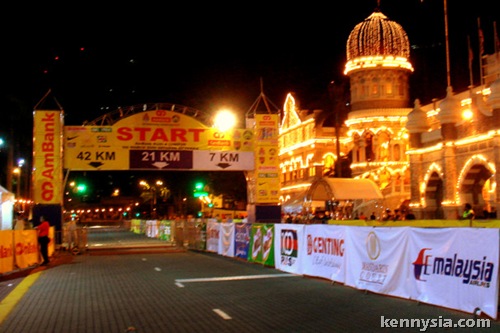 This time round, I plan to give myself a treat and splurge a little bit.
My body is gonna be very sore after doing the half-marathon, so I thought about upgrading myself to business class on the return journey. My tired legs would certainly appreciate the extra leg space.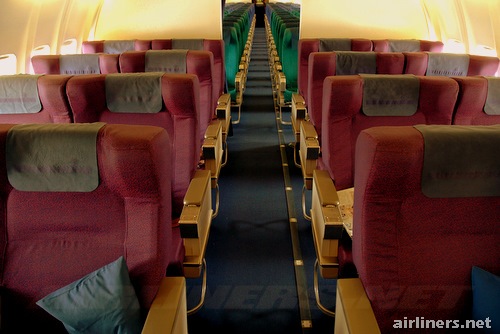 So I went online to check their business class fare prices, thinking if the difference is not too much then it might be worth the experience.
And then I noticed something a little different on the MAS website.
What is this "Economy +" thing on their website?!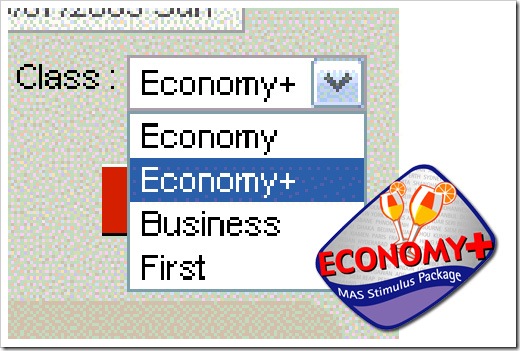 How come I never see or hear it before one? When did that come about?
Apparently, it's the same as Business Class, but at a lower price.
On Economy+, the trip from KL back to Kuching costs RM635 and includes priority boarding, access to the Golden Lounge, Business Class seats and royal treatment by slightly better-looking MAS air stewardesses.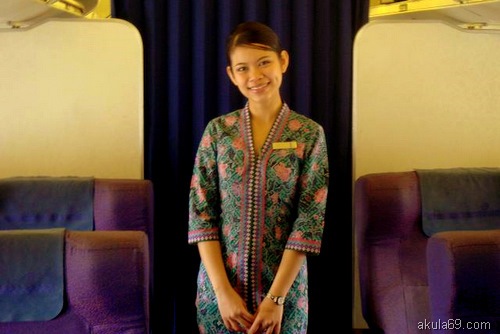 Hmmm… tempting.
Of course, logic took over and the prude in me screamed, "Oi! You haven't even made it in life yet. Who are you to fly Business?"
I promptly settled myself for normal cattle class instead.
As it turns out on economy class the fare is even cheaper. I booked their Balik Kampung weekend fare, and the one-way flight is just RM130 all-inclusive.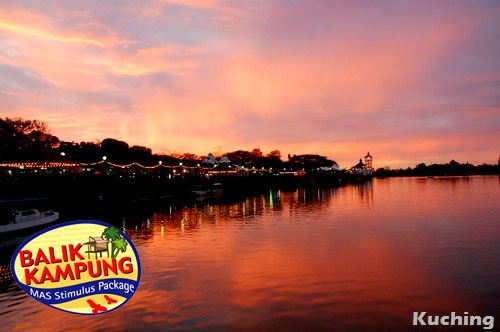 I have been flying Malaysia Airlines a lot more often since they've slashed their prices low during the start of the financial crisis. Even in times of crisis, people still need to fly. That's why they called it the MAS Stimulus Package. 
Economy+ and Balik Kampung mentioned earlier are two of the nine different deals introduced by MAS to stimulate the economy.
Giving the economy a bit of tickle on the belly, if you will.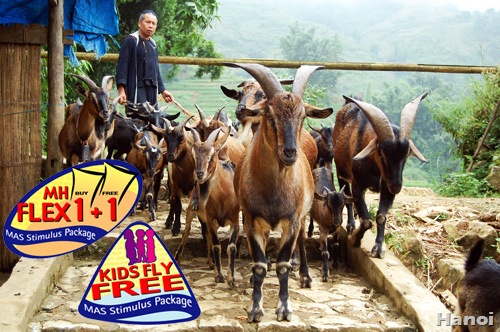 There are other specials, of course.
MHFlex 1+1 is buy one full price economy tix, get one free. Kids Fly Free is buy two adult economy tix, get one child tix free. Both are available for bookings made in person.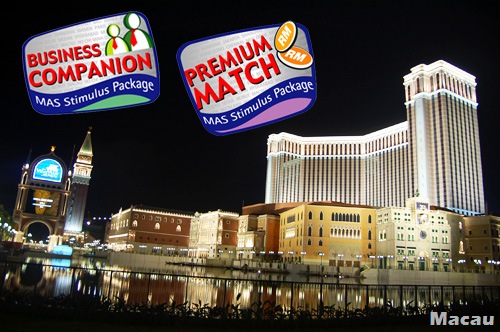 There's something for those belonging to the upper echelon of society.
Business Companion is buying one full price business tix, get another one at 50% off. Premium Match is getting the same price flying MAS first or business class, if another similar class tickets were booked on another airline before.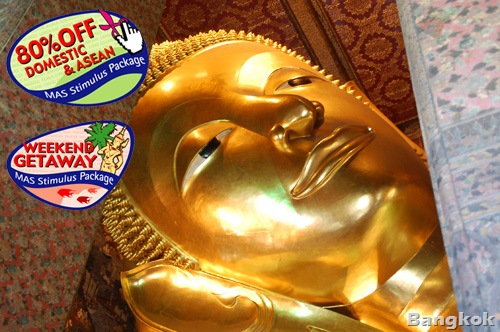 There's something for bargain hunters as well.
80% Off Domestic & ASEAN and Weekend Getaway are special low fare deals for all bookings made over the Internet that could make flying by MAS worth the extra premium.
Surely that's gonna stimulate anyone's package.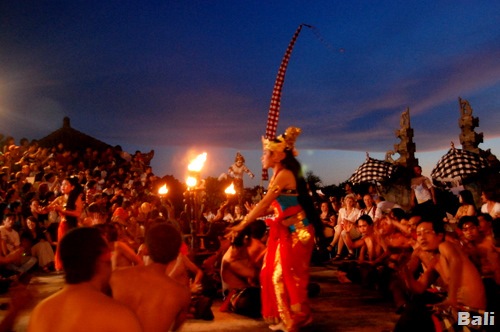 All in all, there is something in their bag of tricks for everyone.
Everyone's packages are stimulated. No one is left out.
Of course, some paranoid people might say, "But Kenny, what about swine flu!?"
What is so scary about swine flu? Not that many countries are affected. Besides, it's not like pigs could fly.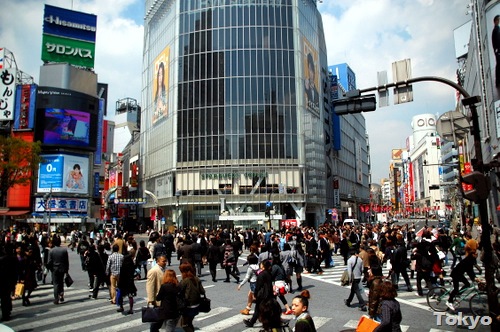 If you got a blog, start feeling lucky. You can join their Facebook competition. 9 prizes are up for grabs and the top prize is a Business Class seat to Sydney or Tokyo.
I recognized a problem though.
The MAS Stimulus Package is so freaking gigantic that it is actually confusing me a lot. That's what happens when you got a promotion that's targeted towards everybody.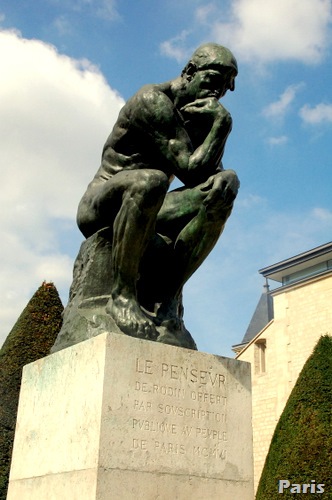 But before I could err… stimulate my own package in frustration, I was introduced to the Grab-A-Deal website where all these are made sense of.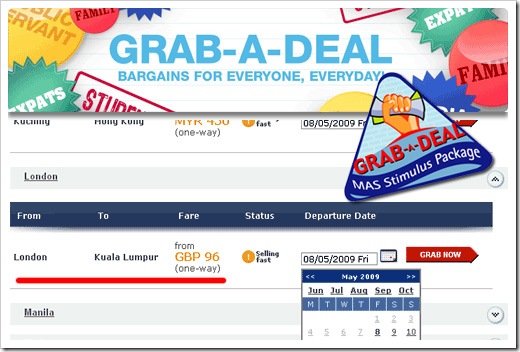 This website is awesome. It scouts ahead and publishes the lowest MAS fare for all domestic and international flights. From time to time, there are "hidden gems" waiting to be discovered.
Like £96 (RM 509) from London to KL.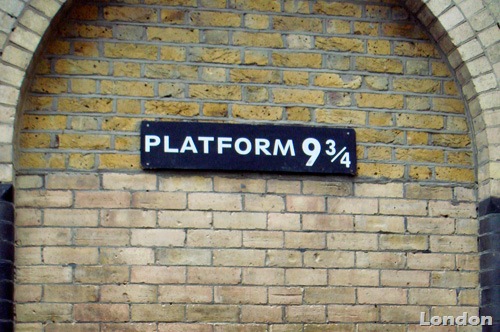 Ridiculous. At such a price, even Harry Potter would not be using his broom to fly.
Yeah, Harry Potter. That's what he said when I met him. He told me that himself when I bumped into him in the UK.
True story.
See? I ain't lying!

My favourite auditions from Britain's Got Talent so far: Susan Boyle (of course), Flawless (hot dance act), Jamie Pugh (WOW), Kay Oresanya (funniest act ever) and Sue Son (not a big fan of violin, but damn that girl is cute).