The deal was, I would go bald if donations reach RM 50,000.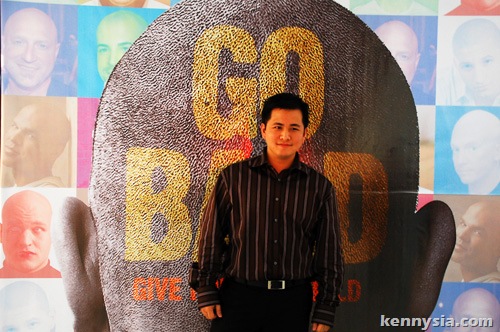 Well, we did not get RM 50,000.
The final amount was more like RM 65,325.01
Sixty five thousand three hundred twenty five ringgit and one sen. That's at least RM 15K more than the target I had hoped to achieve!
As a result, this is how I look like right now.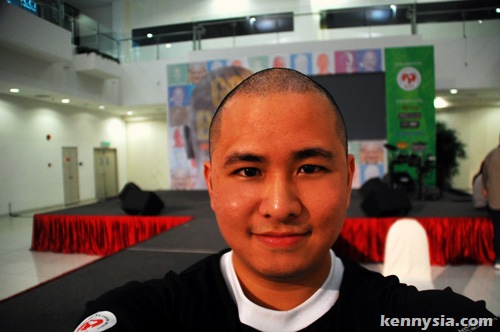 Don't laugh.
I said don't laugh!
It's not easy going through the process. As the lady from The Cutting Edge runs the trimmer through my head, all I could see were cameras flashing all around me.
Little did they know that I was fighting really hard to contain my emotions. Not because I was scared I might look weird., but parting with your hair is almost like losing a best friend.
You had it for so many years, and suddenly it's all gone.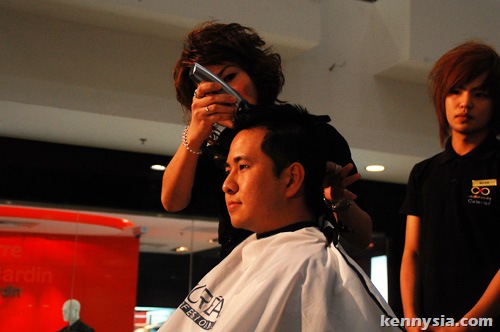 Well done to everyone who has donated towards the Sarawak Children's Cancer Society. You made me real proud.
I have been receiving tons of "congratulations", "thank yous" and "well dones". None of which I felt I deserve. Because all I did was reaching out. It was those 500 over donors who responded to my plea for help that deserves the applause and recognition.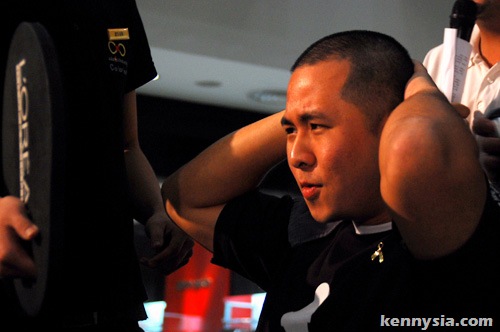 It is so heart-warming to know that even when every other person on the streets is talking about the economic crisis, people are still very generous when it comes to giving out for charity. This fund-raising activity has proved that by wildly surpassing our expectations on so many fronts.
Donations came in from as far as Canada, USA, Europe, Australia and Singapore. Some had amounts so large, I needed convincing before recording it down on my list of donors.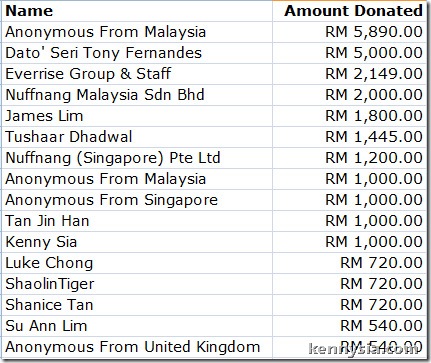 The most generous is this reader of mine from Penang who had no idea how much to donate, so he donate an amount equivalent to his car plate number: RM 5,890.
I seriously thought he was joking until he sent me the receipt.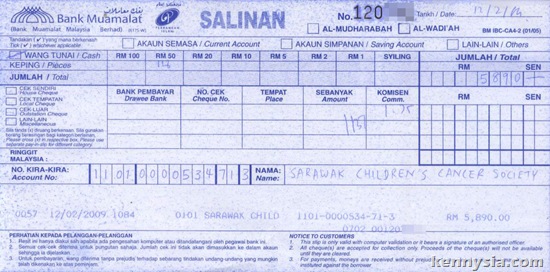 How many of us would part with RM 5,890 to help people we don't even know?
Coming in closely was Dato' Seri Tony Fernandes, a businessman I'm emulating after, who made a personal contribution of RM 5,000 directly to the SCCS. Tony's donation was so outrageously large that I almost felt obliged to shave AirAsia's logo on my head.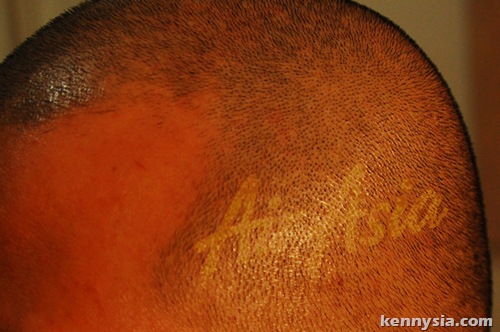 A quick thank you also to Peter Tan and JoyceTheFairy, two other bloggers who previously also shaved their heads for charity, which in turn gave me enough courage to go through with this one. Hopefully many other people reading this will be similarly motivated.
Then we'll have one whole breed of botak bloggers!
(Ironically, Joyce and I are both the official online judges for an online model search show called Malaysian Dreamgirl. We will be two botak judges!)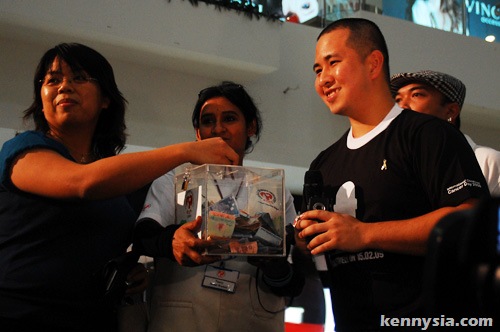 But in amidst the euphoria of a highly successful online fundraiser, let us not lose focus on the real reason why we're doing this. This fundraiser is not about me nor my botak head. It is to help those underprivileged children suffering from curable forms of cancer, and yet lack the funds to seek treatment.
And this is where we come in. Although kennysia.com's target of raising RM50,000 is reached, the SCCS' target of RM200,000 is still far off. This Sunday if you go to The Spring, you will see 100 other Sarawakians shaving their heads all in support for childhood cancer awareness.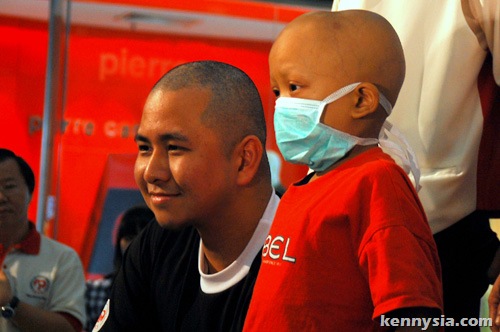 Last time getting a haircut in Kuching costs RM8. Now it is RM65,325. Prices have sure gone up a lot these days. 😉
Well, we've done well.
On a completely unrelated note, I got one good news and one bad news.
Tomorrow is 14th February. Somehow, I managed to con a… errr, convince a friend use up my extra spare air ticket to Phuket. So yes, the good news is, I unexpectedly now have a (casual) date for Valentine's, and we'll be going to Phuket.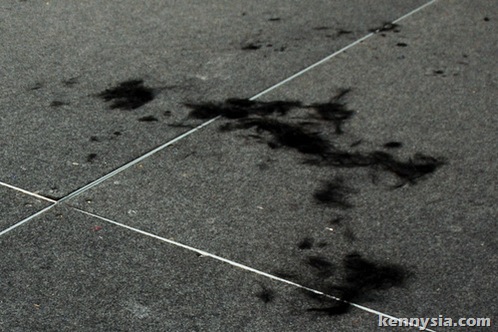 The bad news is, my hair will not be coming with me.
With news all over papers that Chris Brown has hit girlfriend Rihanana so badly she had to cancel her KL concert, you know it's only a matter time before somebody comes up with a parody of Chris Brown's "With You".