This is my friend Anna-Rina.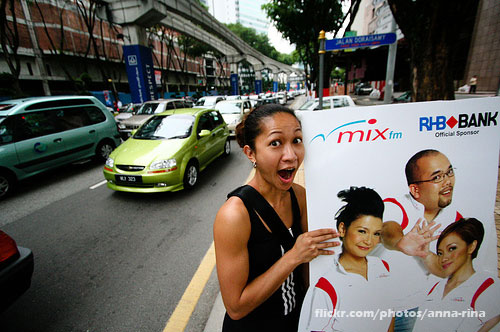 Anna is a contestant in Mix.fm's Living With Ika, Serena C and Pietro Contest.
As part of the contest, she have to go about her daily life with cardboard cutouts (!) of the radio DJs for three bloody weeks. The person who gets spotted most wins RM50,000, which is why if you walk around KL now, you might see a lot of these kiasu zombies walking around.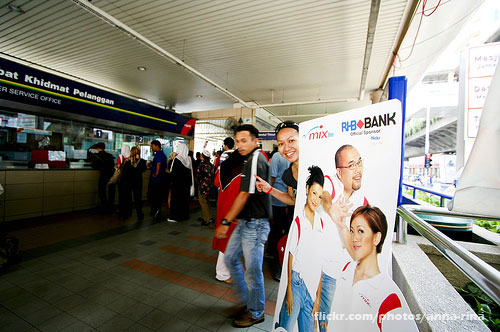 I'm giving her some free publicity here because Anna has always been massively supporting me without asking much in return. So must give her some back lah.
Anyway Pietro, I know you sometimes read this blog so if you happen to be seeing this right now, you know what to do. 😉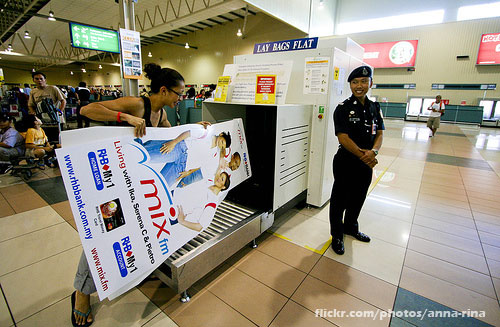 Hey, if Anna wins RM50,000, maybe she'll share it equally among kennysia.com's 20,000 readers. THEN YOU WILL ALL GET A MINDBLOWING RM2.50 EACH!
Nice anot?

Nothing says "Welcome Back to Reality" like a huge pile of work waiting for you on your office desk after a long holiday break.