Spotted at a shoplot along Jalan Padungan in Kuching.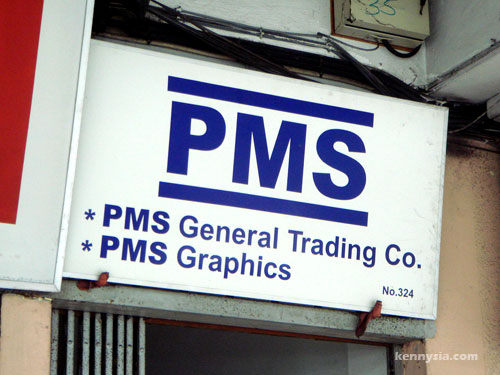 Whatever it is they're selling, I damn sure hope it isn't sanitary pads.
Wanna see some PMS Graphics? Just look at your girlfriend's face during that time of the month.

Music of the Week: DJ Ashley Bong is our very own Kuching-born R&B/hip-hop deejay popular in the Melbourne clubbing scene. He does groovy mash-up remixes. Check out his mixtapes on his blog. I particularly like Session #6: Bangers & Mash.
DJ Ash is now accepting jobs for year-end parties in Singapore and Malaysia, so e-mail him!