When you're invited by the sixth richest person in the world for a grand opening event, you gotta be expecting something extra-ordinary.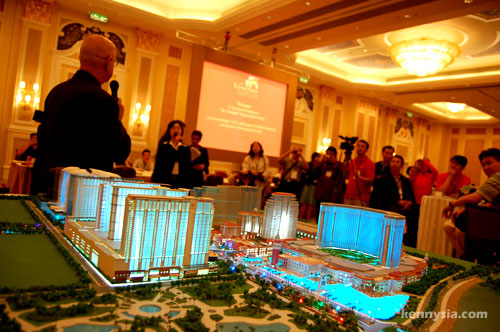 Sheldon Adelson did not disappoint.
Quite simply, the grand opening ceremony of the Venetian Macao Resort Hotel was hands down the grandest and most amazing event I have ever attended.
Like I said before, it really is good to be a blogger.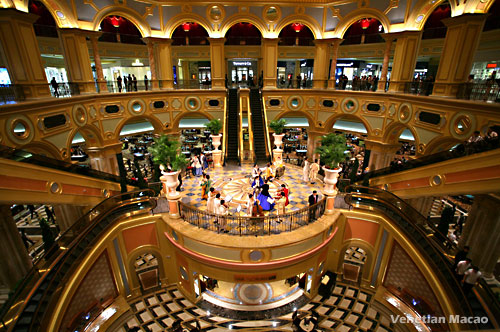 The who's who of Hong Kong and Macau were all in attendance for this monumental event.
It was clear that I was grossly of under-dressed of the lot.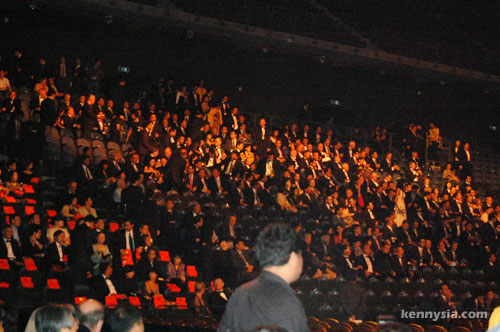 Everyone was looking fine in either their tuxedo or evening gown.
If they're not in their tux or gowns, they are in their national costumes.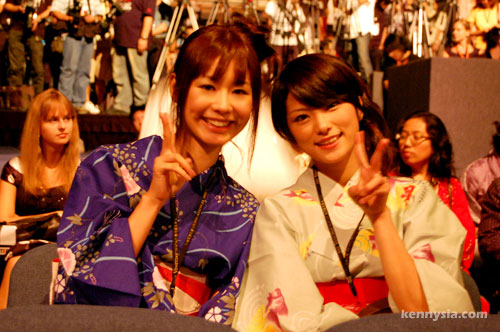 These are journalists from Japan. As cute as they are, they aren't actually the most eye-catching international journalists we had.
The Taiwanese journalists are definitely the hottest among the international media contigent. They are so hot, I didn't even take any pictures of them.
I tried, but my camera melted before I could hit the shutter.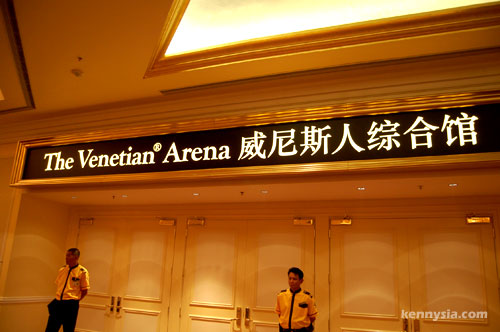 The opening concert was held at the Venetian Arena – an indoor stadium located within the same resort complex.
I'm still amazed by how they managed to fit everything so close to each other.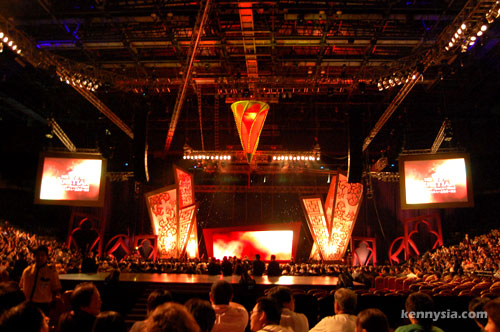 The Venetian Arena is just across the corridor from my lift lobby. Total walking time to get from my room to the arena: 2 minutes.
Any closer and they might have to do the opening ceremony in my hotel bedroom.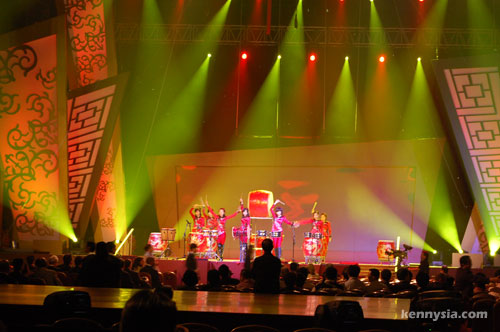 When I got to the arena, an act was already underway, featuring a troupe of China girls beating on drums.
Somehow these dragon ladies made girls-beating-on-drums less lesbian than it looks. In fact, their performance was so great I thought that was already main event of the opening ceremony.
But no, that was only a pre-show appetizer.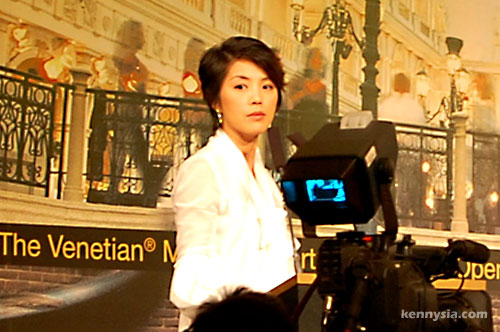 The show began, and out comes the emcee Astrid Chan.
Astrid is a TVB actress quite popular in some of the Hong Kong soap operas shown here. Coincidentally, I bumped into Astrid Chan during my trip to Hong Kong last year.
Damn TVB actress keeps stalking me.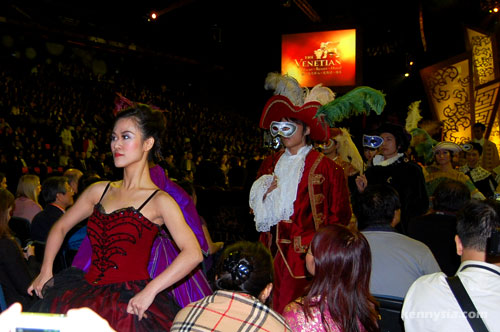 The theme to Venetian Macao is "Renaissance Venice", and we were treated to a parade of dancers coming out looking very "Renaissance Venitian-like".
Gotta love their elaborate outfits.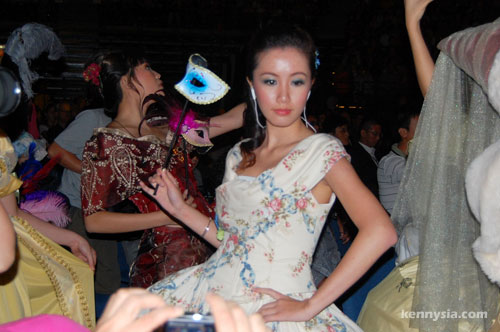 Gotta love their models too.
The performance line-up to the Venetian Macao's grand opening event was so secret none of us knew who to expect. Before the show, all I heard was that Cirque du Soliel will be performing and that Andy Lau turned down an offer to sing 6 songs for HK$6 million due to a conflict with his concert schedule.
THAT'S A RM500,000-PER-SONG DEAL ANDY LAU TURNED DOWN.
I had to pay other people that much money to hear me sing.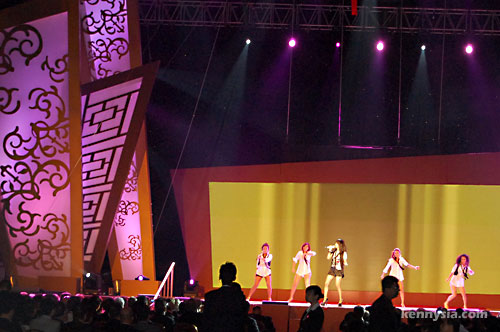 As the curtains were raised, we were treated to a surprise in the form of Taiwanese superstar diva Zhang Hui Mei!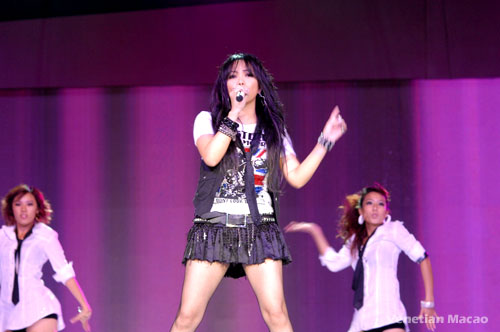 A-Mei sang two songs, "Gei Wo Gan Jue" (which translated to English as "Give Me A Feeling") and the perennial karaoke favourite "Lei Hai" (Ummm… "Ocean That Cries"? Chinese song names are weird that way).
All I gotta say is that A-Mei's performance is a lot better than some of the torture I had to endure in karaoke joints *cough*nicole*cough*.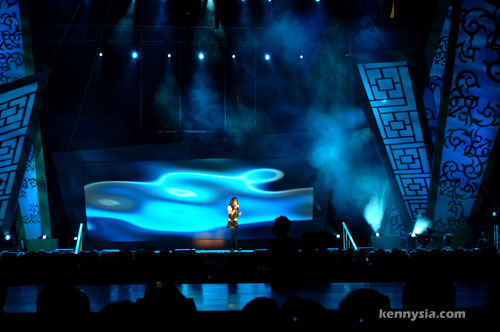 I'm not sure how much of her performance the international audience understood. But I was still reeling in awe over having watched one of Asia's top artists sing live when they announced the second performance of the evening.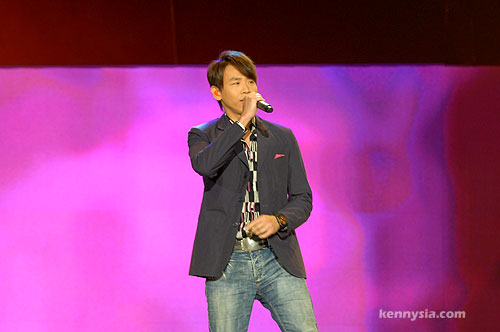 DAVID TAO!
Here's one guy whose music I actually listen to. At the height of his career, David Tao's popularity could rival that of Jay Chou.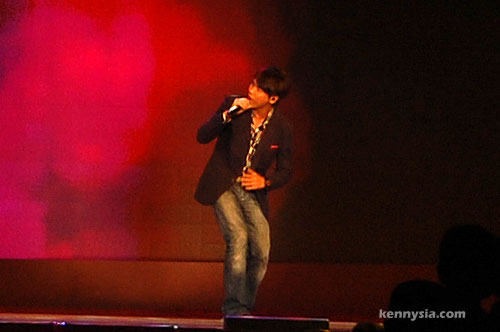 David Tao sang two songs as well, "Zhao Zi Ji" ("Finding Myself") and another perennial karaoke favourite "Ai Hen Jien Dan" ("Love Is Easy").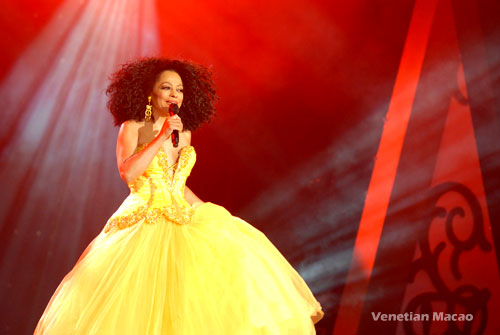 He also spoke in fluent English in front of an international audience about how it was his first time in Macau and how he felt under-dressed in front of all the tuxes and frocks.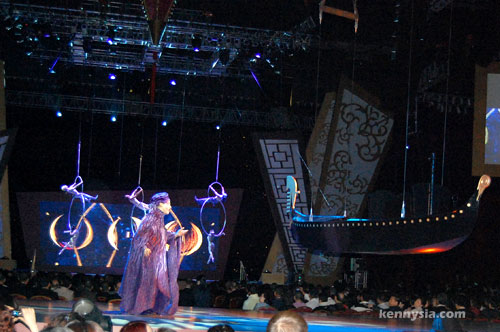 The show took a break from all the singing to showcase a performance by world renown acrobatic act Cirque du Soliel.
I've heard a lot of about this circus troupe but I have never seen them performed live.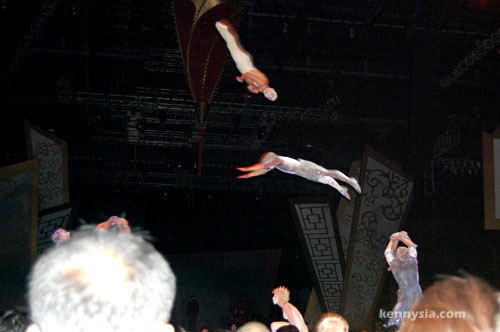 Actually, to call the Cirque du Soliel a circus act is an insult. They may have performers dressed as clowns, but the feeling they gave me was a lot more surreal. Their acts do not just involved death-defying acrobatics, but it was a combination of that and theatre and opera.
The Cirque du Soliel will take up residence at the Venetian Macao beginning next year.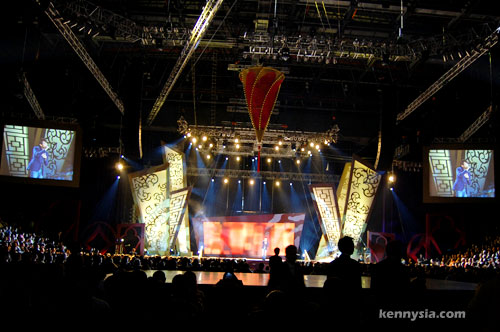 After two HUGE acts by A-Mei and David Tao, and an exhilirating performance by the Cirque du Soliel, the audience at the Arena was left wondering what else the Venetian Macao could do to top that.
Is Gwen Stefani gonna come on stage and sing "Wind It Up"?
Will Justin Timberlake bring his Sexy Back to Macao?
Or will Andy Lau squash those rumours and make a surprise apperance?
We all await with bated breath as the emcee announced the next performance by none other than…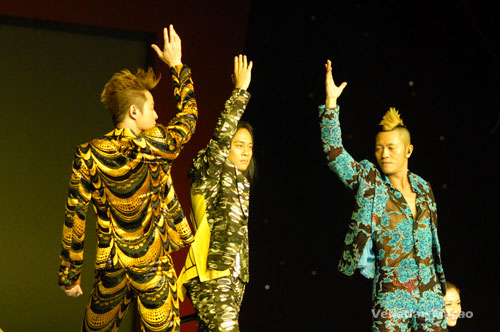 GRASSHOPPERS.
Oh. My. Goodness.
Why Sheldon why!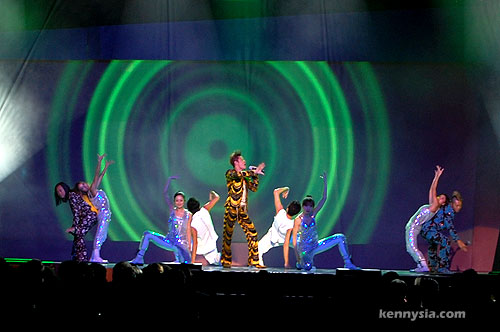 If the year was 1992 and I was still studying in my primary school, MAYBE I'd still get excited over hits such as "Bao Bei, Dui Bu Qi" ("Sorry baby") and "An Lian De Dai Jia" ("Cost of A Crush").
But these guys disappeared from the Cantopop circles for the longest time, and then suddenly decided to make a comeback. Problem is, they weren't even that big to begin with! To have Grasshoppers come and perform is like the equivalent of having VANILLA ICE come on stage and sing "Ice Ice Baby".
Sorry guys, you came fifteen years too late.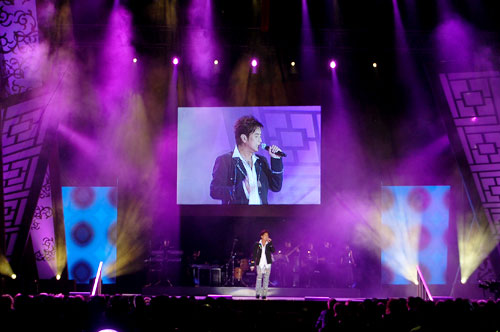 A lot of the ang moh audience members actually left during Grasshopper's performance.
Thankfully the torture didn't have to last long. From above the ceilings, a contraption descended onto stage and out comes Alan Tam to save the day.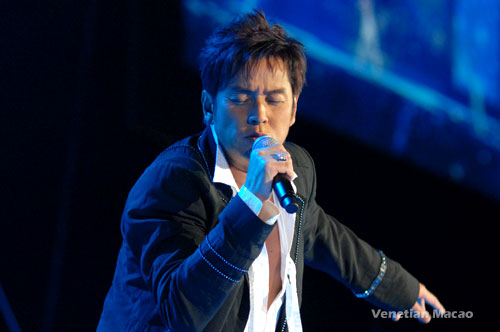 Alan Tam only sang one song on his own.
He spoke in VERY broken English, saying that the Venetian Macao is a place where dreams come true. And tonight, a dream of his own has come true.
He then introduced the biggest surprise of the evening.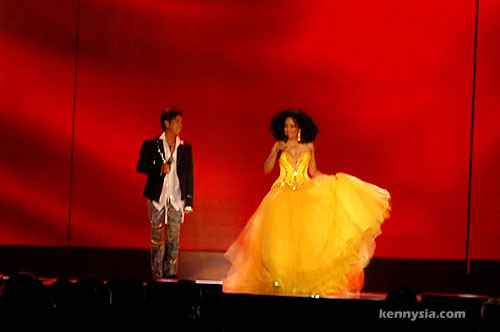 DIANA ROSS!
Specially flown in all the way from the USA!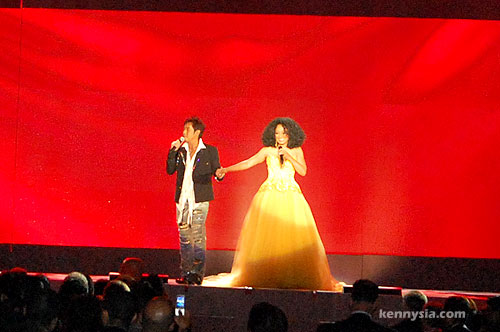 Alan Tam and Diana Ross sang "Endless Love", yet again ANOTHER karaoke favourite.
Diana Ross was wonderful. Her flawless voice gave me the goosebumps throughout her performance.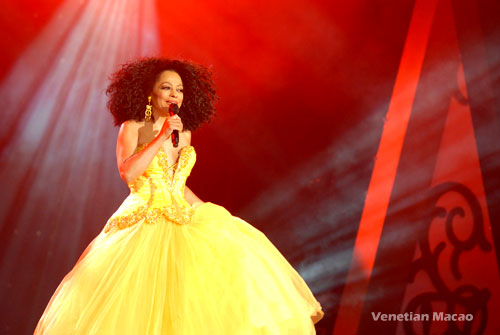 "Endless Love" is a timeless love song that has been performed many times by many different people. None of them does it better than the original singer Diana Ross herself.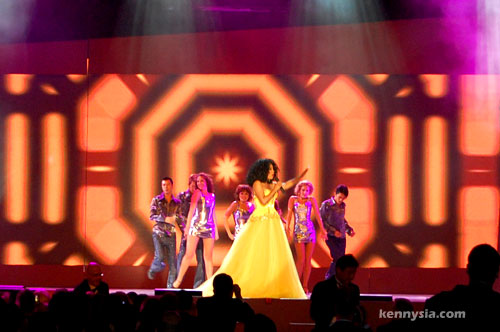 As a fitting end to the grand opening concert, Diana Ross performed her number one hit classic from the 70s, "Ain't No Mountain High Enough".
I actually forgot how this song sounded like after watching American Idol contestants butchered it so many times.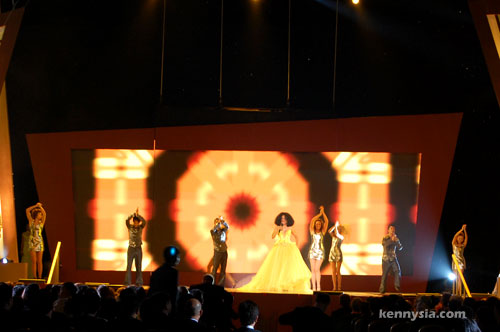 You gotta give credit to Diana Ross. The woman is 63 years old and she still grabbed the attention of the entire arena full of audience like she was still 20.
A woman may age but her voice clearly doesn't.

Click to check out the video I took throughout the evening.
Of course, the point of this whole concert was to celebrate the grand opening of the Venetian Macao.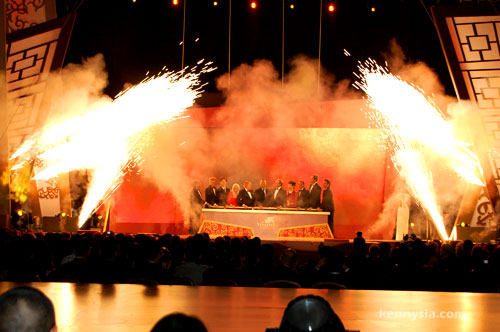 At the Feng-Shui-master-recommended auspicious time of 7:18pm on the 28/08/2007, Sheldon Adelson and his team declared the Venetian Macao Resort Hotel officially open.
Las Vegas has well and truly landed in Asia.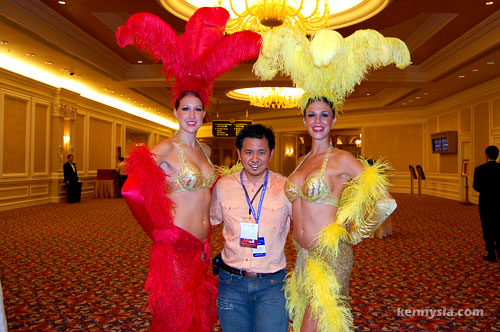 For me though, the night has only just begun. 😉
[to be continued…]

<sarcasm>
I am so proud of our Malaysian minister who was interviewed on BBC last night. There is no problem in our country one ok? Where got problems with non-Malays feeling discriminated against? We are all very happy one.
Damn that stupid ang moh journalist who doesn't know any better.
</sarcasm>