This is a little late, but better late than never. 🙂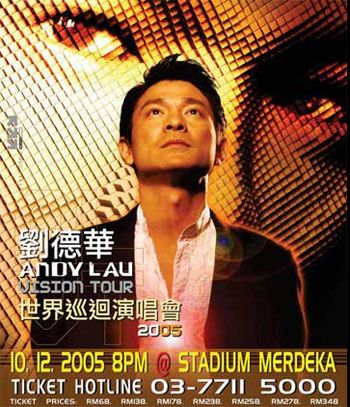 I saw this poster promoting Andy Lau's Vision Tour concert plastered all over KL the last time I was there. The first time I saw it, I can't help but to have this feeling of deja vu. Haven't I seen this somewhere? It looked so familiar. I knew I've seen this before, but when exactly did I see it, and where?
So last night, I was walking around the cinemas when all of the sudden, it hit me.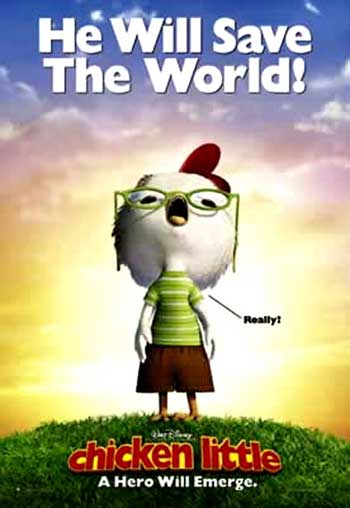 I KNEW I'VE SEEN THIS BEFORE!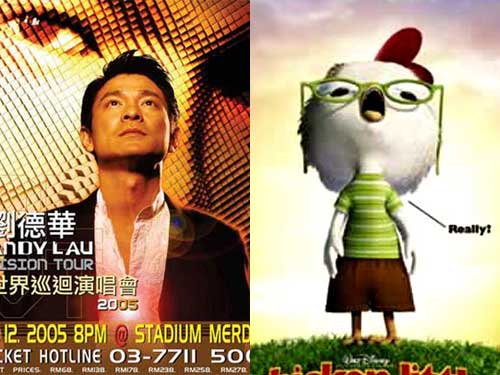 Dammit Andy Lau, I should've known. You ripped off Chicken Little! 😉