I had wanted to update earlier. But I logged on to MSN last night.
Kimm. No mood.
Ting. Gloomy.
Nicole. Upset.
Gee, what did I do wrong? Someone please talk to me leh.
*~*~*~*~*~*~*~*~*
I visited Gambs at his workplace yesterday afternoon to look at some of the stuff he's selling. Gambs works at Huygens, which is coincidentally where another well-known blogger HB works at as well.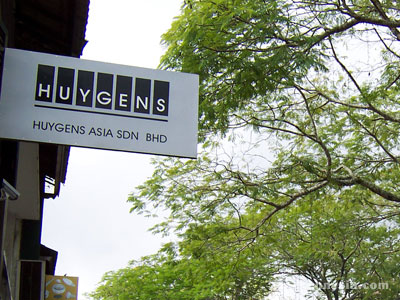 I think word about kennysia.com must have gotten around their workplace or something. I have a feeling my face is being recognised. Even before I entered the office, one of their workmates standing outside was giving me a grin wider than a Cheshire Cat's ass.

Dude: *BIG GRIN* "You're Kenny Sia right?"
Kenny: *puzzled* "Yes I am. And you are?"
Dude: *shy* "No, I'm… uhh…. nothing! The office is just right there!"
Kenny: *confused* "Thanks."

I seriously hope he's not imagining me in my red boxers. Gee, you Huygens people are weird. That annoying Kung Fu fighting rat must have gotten to you.
*~*~*~*~*~*~*~*~*

My5tICal: "3 CHEERS FOR KENNY~!! U MADE MY DAY.. SONG BO XIAXUE??"
Anonymous: "Good 1 there!!! She juz simply arrogant and behave like a bitch!"
Haha: "This blog is good unlike some arrogant bitch(XX) who thinks she's all powerful. Love the XX parady very very genuius. Hope to see more of it."
suckmydick_xuexue: yeah…she deserve it..the bitch…..who she thinks she is……

Awww… you poor little angry people. Here's a T-shirt for you to cheer you up.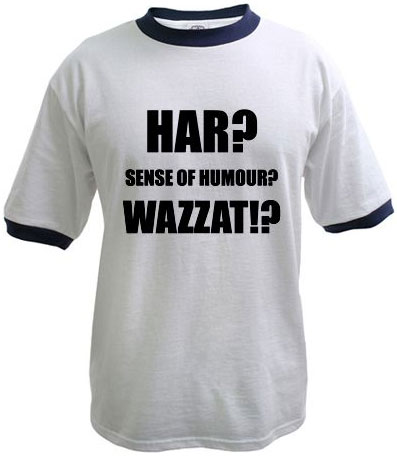 I wrote an e-mail to Wendy because I was upset at some of the hate comments my 'wedding proposal rejection' entry has generated. It doesn't take a PSLE of 269 (whatever that is) to work out that we were simply just joking around and both our entries was done both for the amusement of ourselves and for the entertainment of YOU, the readers. Unfortunately all it takes is a couple of idiots to say some hurtful words and then what was potentially funny ends up becoming unfunny.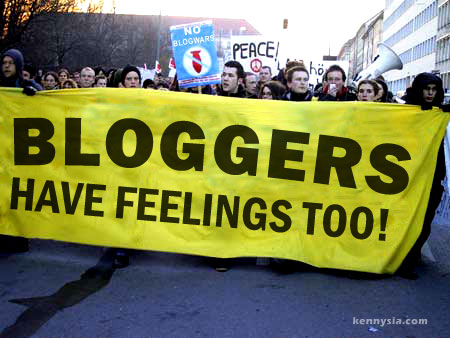 I understand that the overexposure on her on mainstream media and other blogs contributed to people believing that she's overrated. I don't blame them. Its like the Paris Hilton effect. And no one can expect to be loved by everyone. Not even the Pope.
What I'm trying to say is this – if don't like someone, you may criticise, but I implore you to criticise sensibly, constructively and in a civil manner.
At the end of the day, bloggers and politicians and catwalks models and Hollywood superstars are but mere humans who have emotions, just like everyone else around you. You be nice to me and I'll be nice to you. When we read insensible attack comments like that, your objective is achieved because it makes us feel like utter crap.
Its easy for you to hurl insults, and its easy for others to tell us to ignore them. But I ask you. How would you feel if I were to call you an arrogant shit-eating son of a bitch?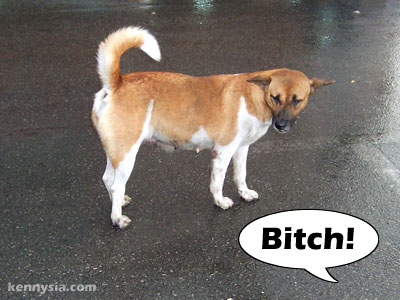 I explained to Wendy that it wasn't my intention to bring her down or to make fun of her at her expense. I was pleasantly surprised she wrote back in a few minutes time saying that she understands and invited me to talk to her on MSN.
Gee, I think if you tell me 5 months ago that I'll be shaking hands with sixthseal or talk to XiaXue about 'alternative uses' of shoulder massagers on MSN, I'd laugh at you and tell you that my name is Kenny Rogers.
*~*~*~*~*~*~*~*~*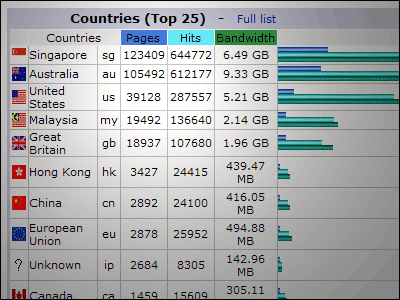 I promise I'll stop writing about XiaXue and anything remotely Singaporean after this entry.
*~*~*~*~*~*~*~*~*
Anywho, on a more light-hearted note, its plug time!
YuHui didn't seem to get as sick from the XX-overexposure as many others did. As a matter of fact, he's the only person left on planet Earth who still believes in the Kennysia-Xiaxue Blog Wedding. Introducing siaxue.blogspot.com!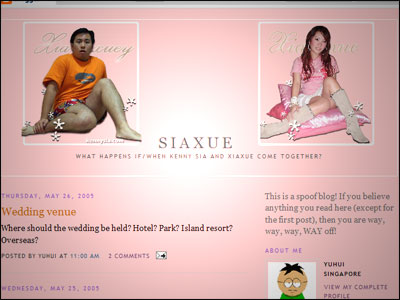 Considering both the supposed bride and the groom will not be attending, I think YuHui is gonna have fun singing karaoke and drinking beer by himself come 20/06/2005.


Scarlett Ting appeared on an ad with Silk Air promoting their new Singapore-Kuching flight. I laughed out loud as soon as I saw the ad because the guy in it reminds me so much of myself.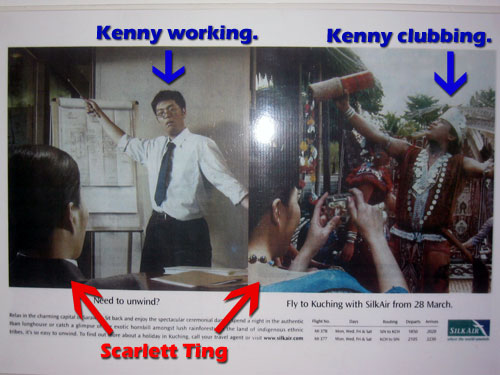 sassyjan got excited when I quoted from one of her entries. To 'commemorate' this 'momentous occasion', she created this nice little button.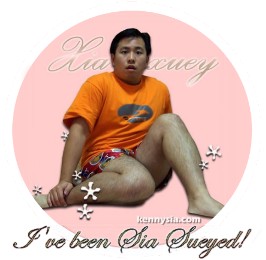 Thanks for the button, Janice! It certainly is my pleasure to 'sia suey' you. 🙂
Come to think of it, maybe I should create a button for myself to commemorate the blog princess' marriage proposal too.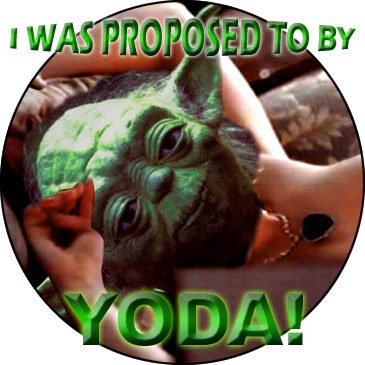 Yoda leh! Don't play play.