Four months ago, this was what my cardio area looked like.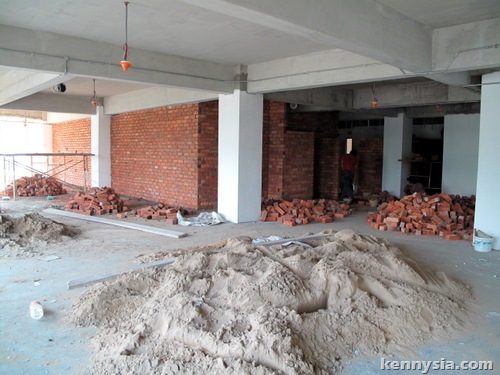 This is my cardio workout area today.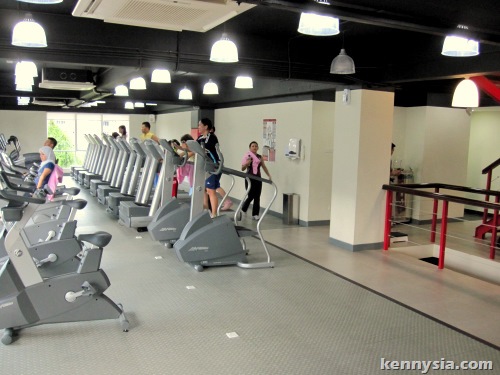 I was very much involved in the entire design process of my fitness centre. Everything, from what fitness equipment to buy, to which toilet bowls to use, to what colours were to be painted on the walls were all decided by myself.
The members love the look and feel of my fitness centre, but I kinda regretted not giving the walls more colour and design.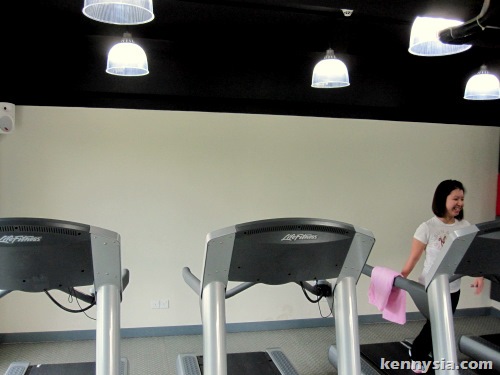 I wasn't thinking too much back then. It would be a different story if my fitness centre were called "Sistine Chapel Fitness". Or if my name were Michaelangelo Sia.
Unfortunately my name is only Kenny Sia. So I left the walls blank because I seriously had no idea what kinda drawings to put on them. I was way too busy choosing toilet bowls that I neglected to give my walls more forethought.
But Cindy, Cheesie and KY went to the Nippon Paint workshop and they're like experts in home renovations now.
This is what Cindy did after she transformed a section of her house into a work of art.
She cheat one 'cos she got someone else to paint the wall. She only drew the Pacman herself.
KY and Haze took 3 days to create that mural on his empty piece of wall. Don't play play, got guitar some more.
There are a couple of other creative peeps who did a kickass job giving their rooms/table/shoe cabinet an extreme makeover.
From the top to bottom are works by Nara, Sixthseal,  Redmummy, Kampungboycitygal, c33ram00n, Pinkstilettos, Nicolekiss, FoxyFarah and PlusSizeKitten.
All they used were masking tapes or paper cutouts and Nippon paint..
I must say, they made it look easy.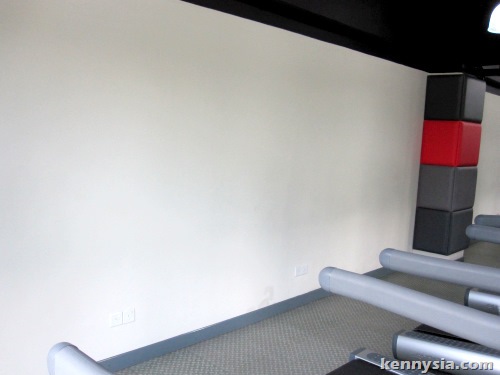 Which brings me to this blank wall I have in my cardio area.
I want something less dull, but easy enough to do it myself. Perhaps some random straight lines like this would brighten up the place a bit.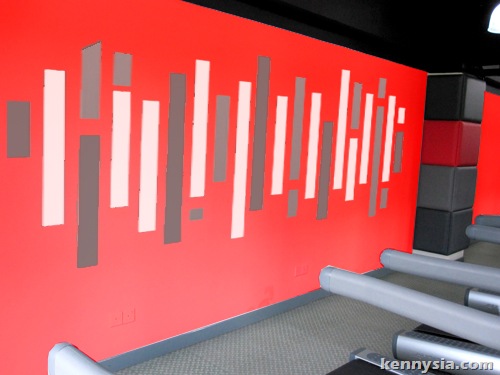 Now, I just need the time to do it.
If not, I'll just hire my 1-year-old nephew Ethan to decorate those walls for me…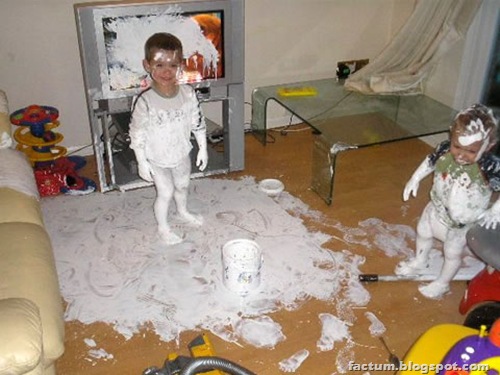 I mean, what's the worst that could happen, right?

Wah! Level Up Fitness is featured on the latest issue of Happenings In Sarawak magazine!