They say if you wanna succeed in your career, it's not just what you know, it's who you know.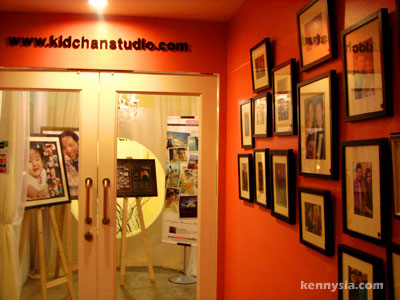 Widening the number of people you know is important. Possessing good networking skills is not an option, but a key to an individual's success. I often see a lot of people good at what they're doing end up bumming at home. Then there are those who are out there able to secure endless business offers, simply because they know how to know the right people.
When it comes to networking, one person from my circle of friends stands out brilliantly.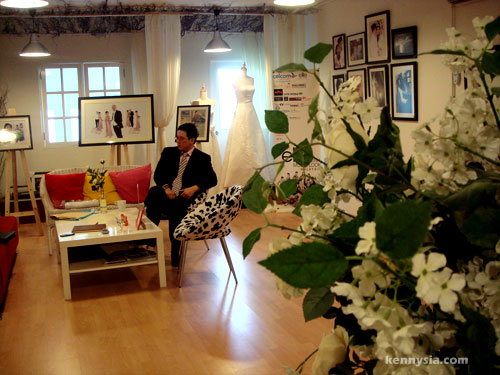 His name is Kid Chan, wedding photographer and owner of Portrait One and Kid Chan Studio. Now, I've been to several social functions with Kid Chan, and to watch him so diligently go around the room networking with people is nothing short of awesome.
This guy can walk into a room full of strangers, walk out of it an hour later with 90% of the room all knowing his name and what he does for a living. The remaining 10% who don't know about him are most likely in the toilets when Kid was doing his rounds.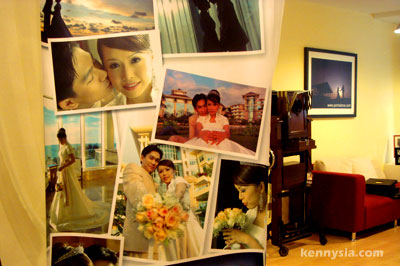 With such an impressive networking skills, it is very little coincidence that over the years, Kid Chan has risen above the rest of the competition to secure his place as the number one wedding photographer in Malaysia.
Oh, you don't believe me? Kid's reputation in wedding photography is undisputed. Flip through ANY bridal magazines in Malaysia, and you are bound to find works from Kid Chan Studio published among their glossy pages.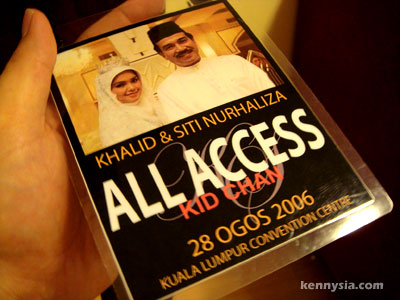 Don't say he's lucky, because Kid believes that luck comes with hard work. At only 29 years old, Kid seems to have achieved what many other wedding photographers can only DREAM to achieve.
His spectacular list of clients speaks for itself. Among some of Kid's most notable weddings done to date are Paula Malai Ali and Tengku Kudin, last year's Wedding of the Year between Siti Nurhaliza and Datuk K, and closer to home, YB Larry Sng and May Ting, daughter of Sarawak's timber and construction giant Tan Sri Ting Pek Khiing.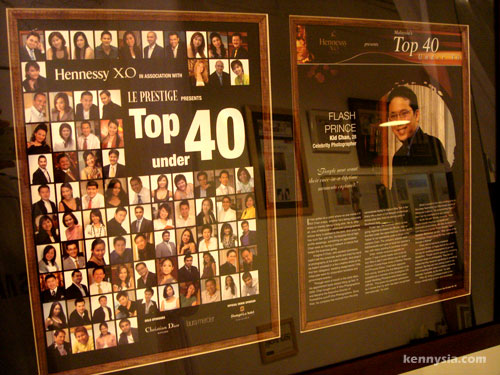 So spectacular is his repertoire that Kid Chan was named one of "100 people You Must Know In Asia" by Malaysia Tatler magazine, amongst many other accolades.
I asked Kid to be the photographer for my brother's recent wedding dinner in KL. We caught up afterwards, and I decided to interview him for my next entry in kennysia.com's Personalities.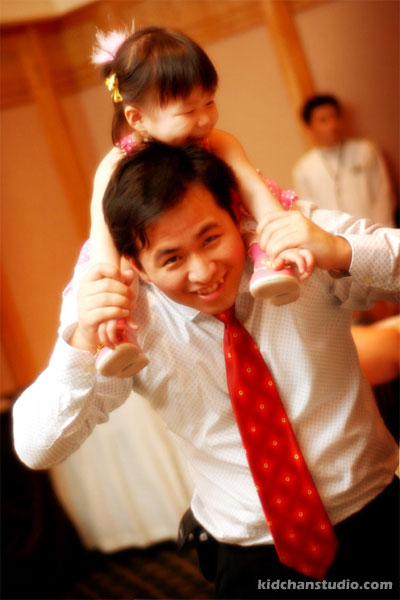 Let's cut to the chase and ask the question every photograther wants to know – how did you do it? How do you take photos that look so poignant and breathtakingly amazing. I would describe your works as postcard-quality, but I don't wanna give too much credit to the postcards.
The PPC of photography (WOW did I just coined a term?). Patience, Practice and Chance. But I am a firm believer that the harder you work, the luckier you get.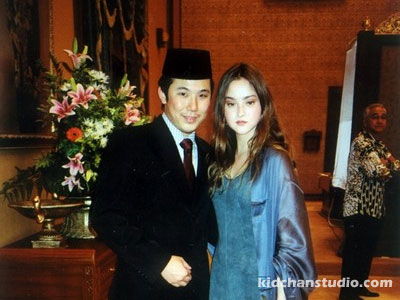 You have photographed some of the world's most recognised people, including royalties, world leaders and entertainment celebrities. Who are some the more memorable personalities you've photographed?
Most of them are very memorable, with great stories to tell. When I shot Jackie Chan for Pride it was great. In fact shy a bit, when he came back early from a function. So technically, he needed to wait for us. Hahaha!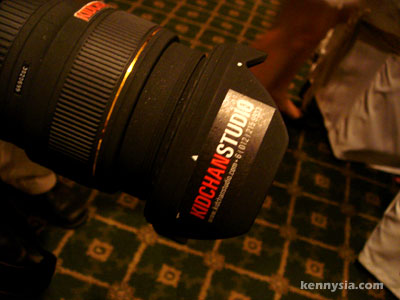 Your lovely wife Shirlyn is also the financial controller of Kid Chan Studio. Some would say it's a bad idea to be in the same workplace as your partner. Have you encountered any difficulties working together thus far?
Seriously, that is the BEST decision I have made for the company. Technically, she is not my partner but my boss. The vision is now clearer, we are also much more effective and efficient. The real deal is I get to sleep with such a sexy boss, and no one's complaining! Hahaha.
So what you mean is, you can come home from taking photos of the sexiest models in this country, and still keep your upper and lower heads intact?
I suppose trust is very important, and I hardly shoot models.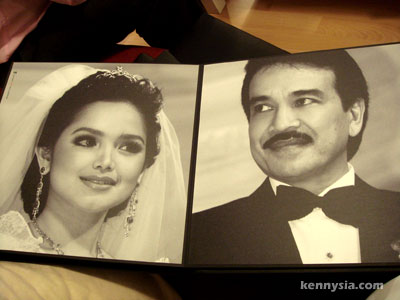 You are the first Malaysian to be a member of the prestigious Wedding Photojournalist Association. What's the difference between a traditional wedding photographer, and a "photo journalist"?
Photojournalist tends to be more an observer rather than creator. But frankly in Malaysia, we need to compromise. The degree of acceptance is still somewhat lacking for a full photojournalism work. The only pure wedding photojournalism work so far I have done is for Datuk Siti Nurhaliza. It is because the show was live broadcast, and photographer were not given any chance to communicate with the subjects.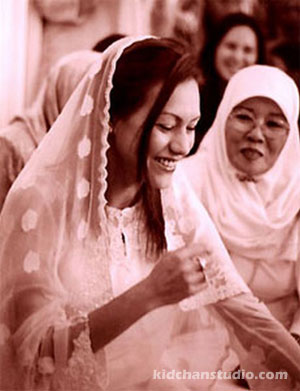 What would you say was your "big break" in your career?
I supposed Paula Malai Ali's wedding was big milestone in my career. She was so kind to insist all the publications give me the due credit mention. It was at a time, when no one knew what was wedding photojournalism and SEPIA was! Even then, I really did not know what I was doing was wedding photojournalism. However I believe in whatever we do in life, you can't be an one hit wonder. Your "big break" should really be what you going to do next. Just like now, doing this interview for Malaysia's foremost celebrity blogger is a big break for me.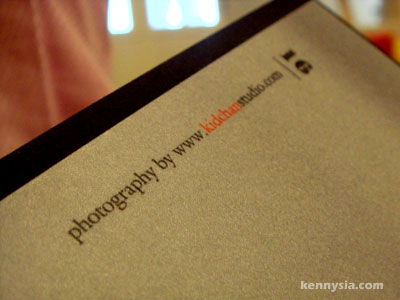 And the "Kid Chan" brand name just spread like wildfire, isn't it? It's good that you're shooting Malay weddings because they usually have such a large extended family, so all their brothers, sisters, uncles, aunties, cousins, nephews, nieces all know about you.
Talking about wildfire, I recently had a very surreal experience. I lost my 3 months old Gucci wallet and went to lodge a police report. When I was done, the PUAN asked me for a autograph!
What would you say is the single most important quality that a person must possess to find success in his or her field of work?
Persistence.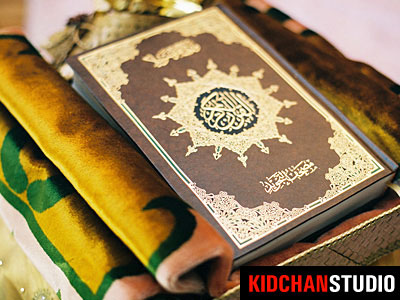 Your specialty is in Malay weddings. As a Chinese boy, how do you know what to shoot especially when you first started out? Have you ever done anything during these weddings that made you go "Oops! I shouldn't have done that"?
But being a Malaysian and growing up into such a multi-racial environment, I would not say that I am totally oblivious to other cultures. In fact my clients, who are now mostly my friends, really took the time to guide me. Of course, I was very careful (sensible is not a word to describe me) – not to go overboard or try to do anything funny. Contrary to popular belief, being a non-Malay is more an advantage rather than hindrance. I was able to look at the wedding from an out-of-the-box view.
Although I am regarded as the pioneer of Malay wedding photojournalism, today my portfolio is really very diverse. Beach and garden weddings have also become a very strong area for me.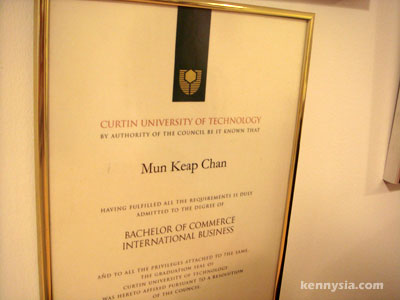 Let's rewind back a little before you found the enormous success that you enjoy right now. You didn't start off as a photographer. You graduated from commerce at Curtin University, and then what happened?
I did corporate work for a while. My boss was a very respected corporate figure in the education sector. We bought, sell and manage very prestigious education institution. But fast forward, I felt that I was about to burnt out so went on an apprenticeship. The rest they say was history.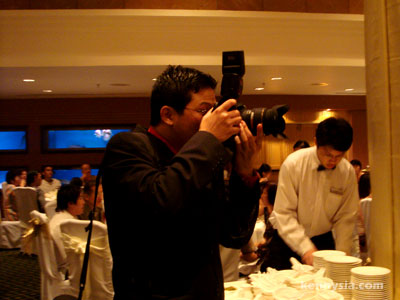 So what exactly happened that put your foot into wedding photography?
Believe it or not, accident! You see, those days a wedding photographer was not really regarded as a serious photographer. If you want work, you'd do commercial or corporate photography. But we were then servicing some very important corporate and government clients. And so, if they call and said "Kid, my son is getting married. I'd like you to come and take some pictures for me." You can't say, "Tan Sri – we don't do that!"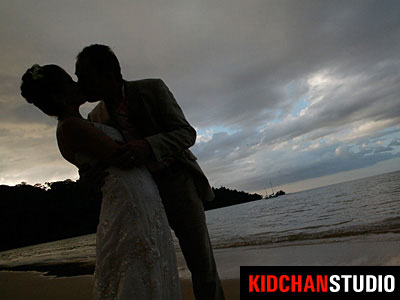 You didn't want to be a wedding photographer at first because traditionally, wedding photographers were treated like bellboys. Now you're staying in luxurious 5-star resort hotels like Ritz-Carlton and Four Seasons everytime you travel for an assignment. What do you have to say about that? 😛
I won't say everytime, but most of the time. Although we never imposed on the client, most of the time they treat us very well. Just like a very close family member and it is FANTASTIC!
I was given one of the nicest view when I was in Miri Marriot (I had a dual frontage of the beach and the pool) for YB Larry Sng's wedding. Another client put me in a premium water chalet at Avillion that costs RM1080, when he can just put me in rumah tumpangan Port Dickson. Really it does not just stop with the rooms – one of my client insist that we fly business to London, another had us chauffered driven in a Bentley and we were given bodyguards as escorts!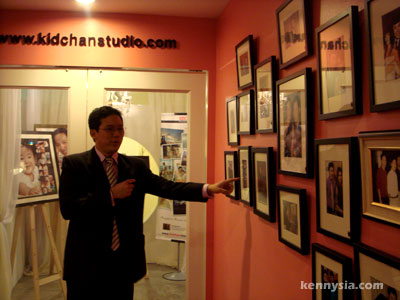 I want your job.
And I want yours! But like they always say, "the grass is always greener on the other side", and "be careful with what you wish for."

Believe it or not, some guy who won a pair of "Kenny Sia Autographed Boxer Shorts" in a lucky draw at the recent bloggers gathering has put up the item for sale on auction.
As of writing, the maximum bid on the pair of boxer shorts with my autograph on it is… twenty cents.
NABEH TWENTY CENTS ONLY. EVEN THE ACTUAL UNDERWEAR ALSO COST MORE THAN TWENTY CENTS OK!