Now here's a sight you don't often get to see in Kuching.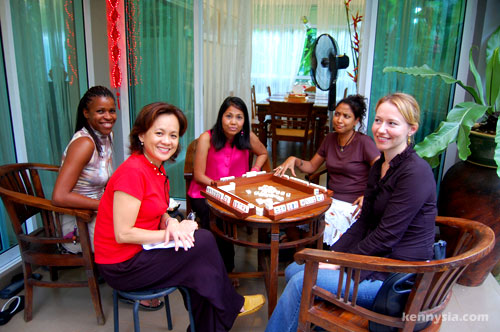 The colours of the major different races sitting down at a table, playing Mahjong, of all games. 10 years ago this wouldn't even be possible. Without us even noticing, Kuching is surely becoming more cosmopolitan.
This time next year, don't be surprised if you see a black dude cooking laksa, or a white lady serving drinks at a hawker centre over here.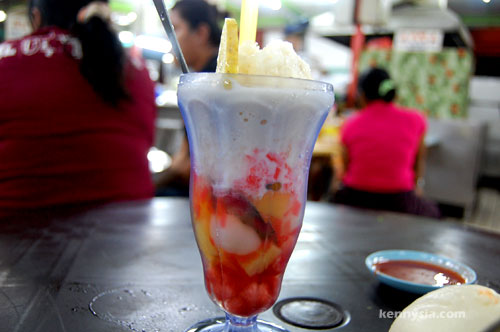 And by white lady, I don't mean this drink called "white lady".

Thank you ah, Arthur. First you wrestled the girls' attention away from me during Rainforest Music Fest with your filthy good looks, and now you wanna reduce the number of girly fans I have from zero to negative. I hope you're happy.