I'm a big fan of chillout music.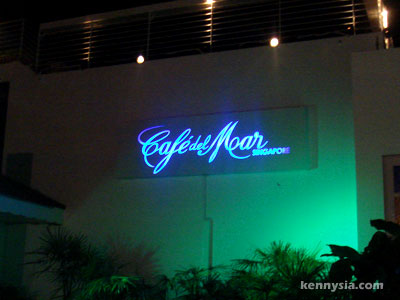 Ever since I got to know about this genre of music a few years ago, I've virtually stopped listening to pop music altogether. My musical collection was revamped from manufactured crap by the likes of Backstreet Boys and Spice Girls, to chillout/lounge music by artists no one has even heard of under the Cafe del Mar label.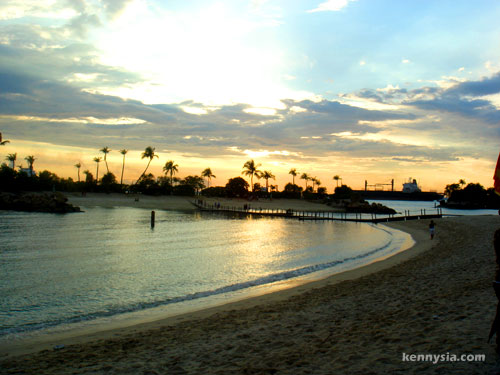 Everytime I sit down in front of the computer to blog I must put on some chillout, otherwise I wouldn't have any inspiration to blog at all. This kind of music is perfect for stuff that requires a lot of my concentration, like blogging. They're not as sleepy as Enya and not as noisy as the Black Eyed Peas. Just some nice slow tempo beats that's not too overbearing.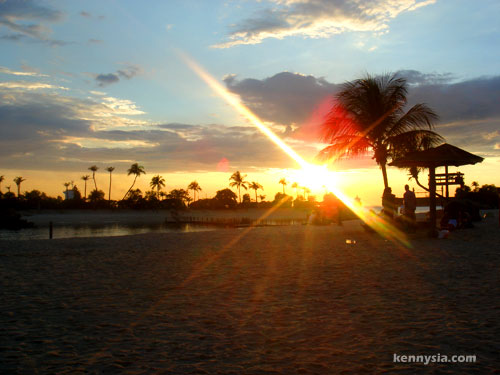 Cafe del Mar is actually a bar popular for tourists to congregate to watch the sunset.
The original Cafe del Mar is located on the Spanish island of Ibiza. Recently, they also opened up a branch in the Singaporean island of Sentosa.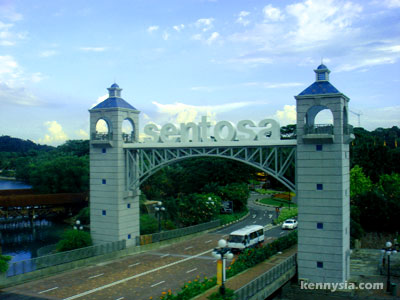 I hadn't been to Sentosa since I was a kid. That time Sentosa was still largely children's playground with the Underwater World being its main attraction. Now, the place is slowly turning into a rich people's playground featuring a huge country club and the soon-to-be opened casino.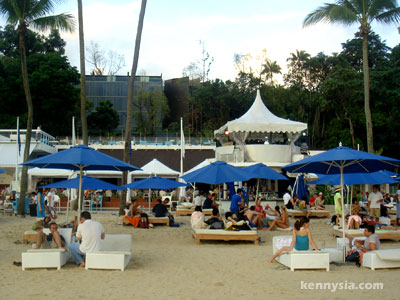 The setting of Cafe del Mar is great. There's heaps of sundeck chairs lining up along the beach for people to relax.
And because it is located on the beach, naturally the view here is fantastic.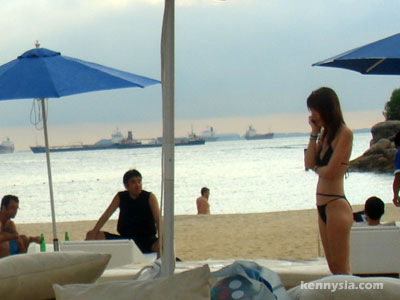 (in Borat accent) "Nice!"
If you feel like dipping into chlorinated water, there's even a pool located in the vicinity.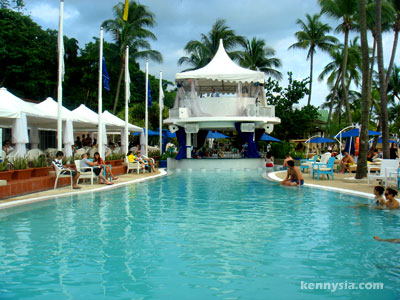 Personally, I wouldn't wanna swim in that pool though. In Kuching, when we wanna go swimming, we wear our goggles and maybe put on a swimming cap.
In Singapore, when they wanna go swimming, they wear sunglasses and earrings.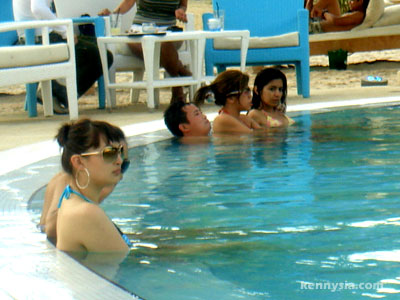 Like that how to swim? No wonder Singapore never produced any gold-medal winning swimmers.
But I better not stare at those girls too much, or else the tight T-shirt-wearing security guard over there with bigger breasts than me might come and kick my ass all the way back to Malaysia.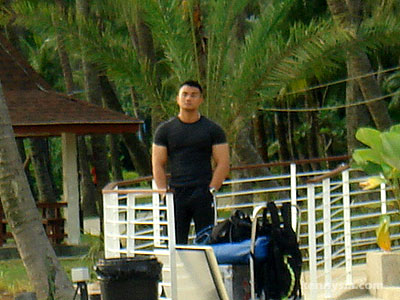 Don't get me wrong, I like Singapore and I love Cafe del Mar. It really is a great place to chillout with friends and I can't wait to go back there.
There are few things in life more enjoyable than lying on the beachfront, listening to good music, sipping vodka orange while watching the sun sets.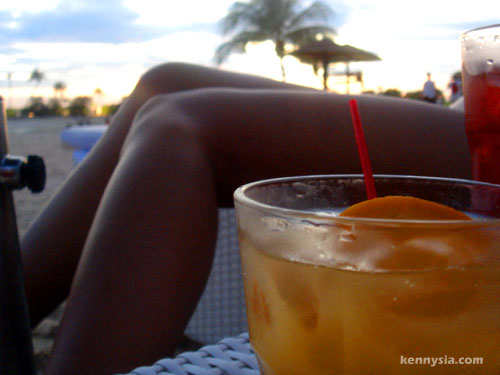 Unfortunately, Singapore doesn't quite have the best beach sunsets in world.
In Phuket for example, watching sunset by the beach looks something like this.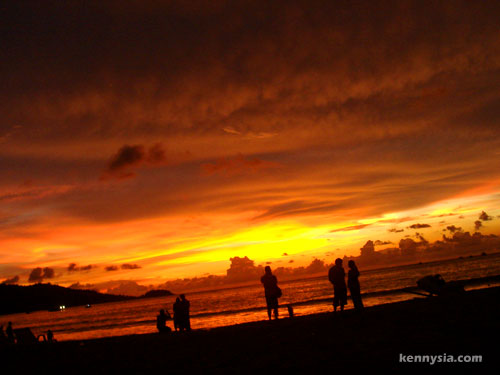 But Singapore, being a port city, offers sunsets that look something like this.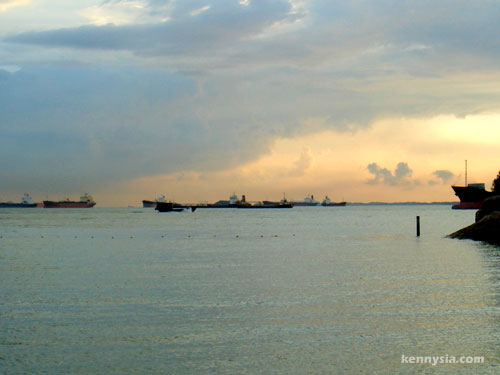 Bloody cargo ships, spoil the view only.

Karma Point Collection: If any of you happen to be in KL today from 11am to 7pm, do drop by Sungai Wang for a haircut.
For just RM12, you can have your hair done by the professionals from Kimarie and do good at the same time. All proceeds from the Kimarie Charity Haircut Marathon will be donated to the Malaysian AIDS Foundation.