So I'm gonna be on reality TV… well, at least as a cameo anyway.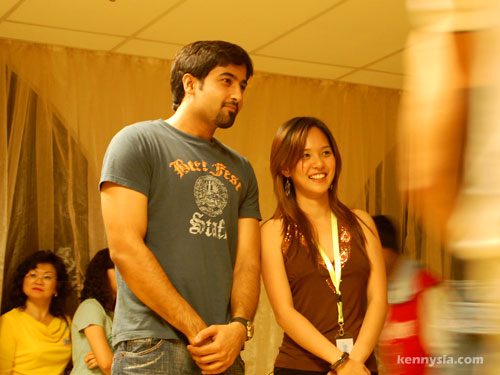 I went to Penang a while ago because a girl there by the name of Joo Nee Oh sent me an e-mail and invited me over for the opening of her dance studio.
If it weren't for the sincerity of her invitation, I might have my doubts. But the fact is, she was so sincere that her e-mail to me sounded like this.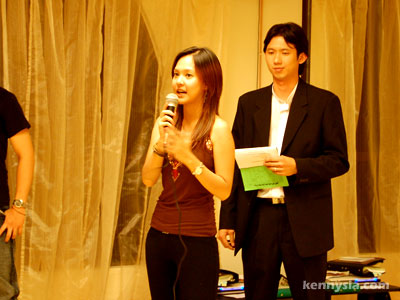 Dear Kenny, I sincerely sincerely would like to invite you as my VVIP guest. I will have no hesitations to fly you down from Sarawak if you agree and your accommodation will also be provided at Cititel Hotel Penang. I know it's not exactly a five-star hotel but my finances are really tied down by the budget allocated to us by the sponsors. Believe me, if I had the means I wouldn't mind sending Paris Hilton over to Sarawak to escort you over. But to prove my sincerity, I'll throw in a tour of the Penang brothels and the best Penang Char Koay Teow for you. :p

And so I flew to Penang. It's the brothels that did it for me. What a smart lass.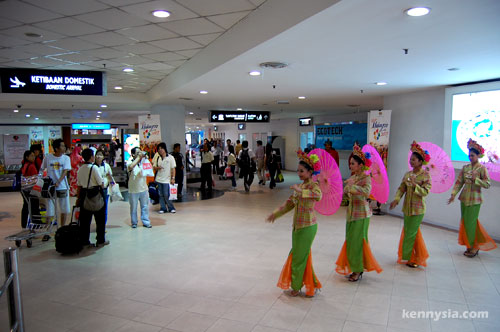 Actually no, we didn't get to tour the Penang brothels. Nevermind that 'cos I don't advocate those kinda stuff anyway. To me, paying for sex is like paying for parking: if you can get it for free, why pay for it?
On a more serious note, Joo Nee is one of four finalists from a TV show called Nescafe Kickstart. It is basically an entreprenuerial reality show much like The Apprentice, only with more of a local Malaysian flavour, minus that billionaire with a bad haircut who likes to fire people.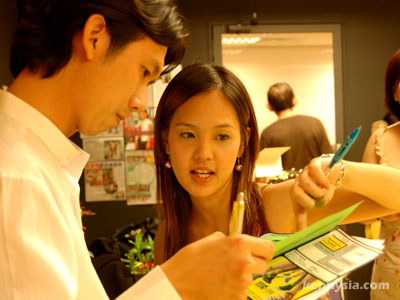 If you haven't yet caught the show (7pm Saturdays on TV3), go watch it. It is one of the best local productions yet. I'm not lying.
If you think I'm only saying that because I am in one of the episodes, then you are absolutely right.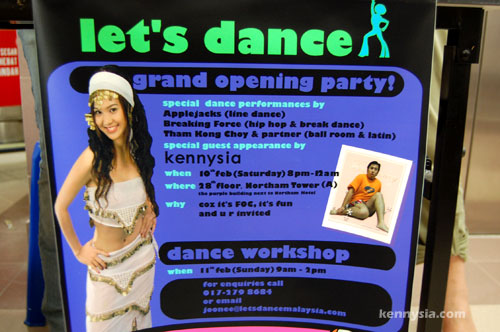 Joo Nee's studio is called Let's Dance and is located on the 28th floor of Northam Tower A, Penang.
Before all these happened, Joo Nee was a struggling accountant with an IT firm punching numbers into computers 8 hours a day. She threw that all away when the opportunity came along with Nescafe Kickstart, and the smart girl decided to take a HUGE risk quitting her job to start her own business.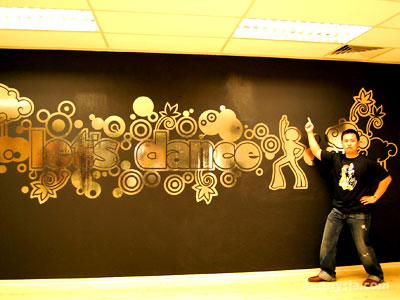 Within 2 months, the 24-year-old amassed enough sponsors to finance her project. On the 10th February, Let's Dance was finally declared open.
I was there to witness it.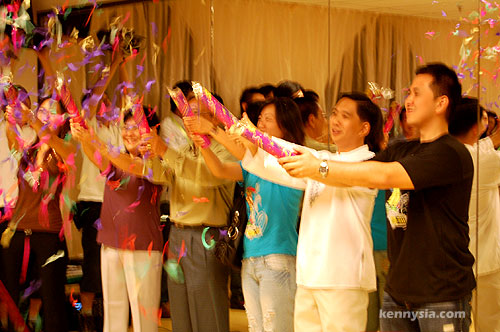 Of course, this being a dance studio, there were tons of dance performances lined up.
The highlight being Joo Nee Oh shaking her Shakira.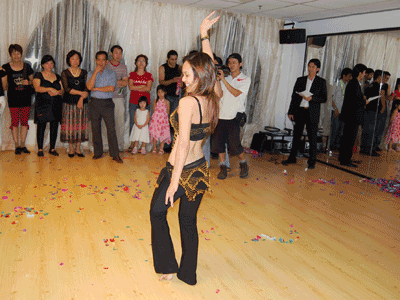 Then there were hip hop dancers who danced like they could somehow defy gravity.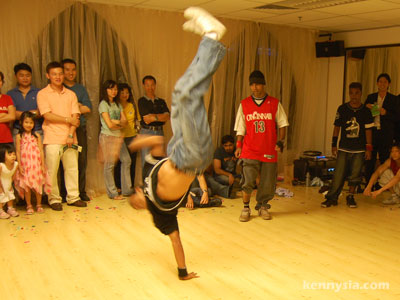 I also can defy gravity.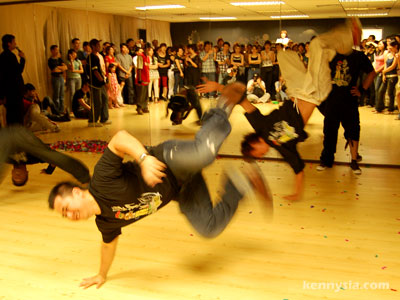 Ok fine, I'm not very good at it.
Unfortunately for me, someone at the dance studio filmed me trying to dance hip hop and posted it up on Youtube.

I'm not sure which episode of Nescafe Kickstart I'll be in, but let's hope there's less embarrassing footage of me on TV.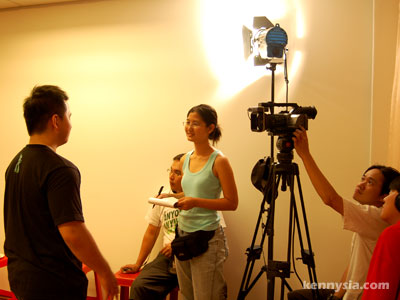 Let's Dance studio is now open, functioning as a dance school by day and doubles as a dance club by night. For as low as RM6.25 per lesson, you can learn sexy belly dancing, latin, hip hop or other dances, and help Joo Nee's small business grow big in the process.
They are good. Confirm you will dance better than me one lah. And make sure you catch the show 7pm Saturdays on TV3.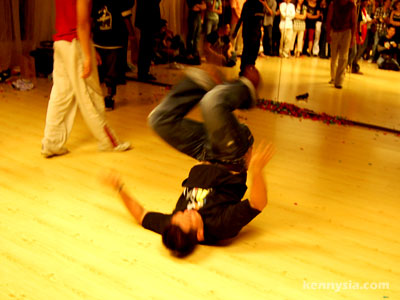 Oh yeah, I almost forgot. This blog entry is sponsored by Joo Nee Oh. If you have something against advertising on blogs, pretend you didn't read the previous paragraphs.

First look at baby Lecia. I have a feeling she's gonna grow up to become a cute young little girl.