Things that I remember in the last 25 hours…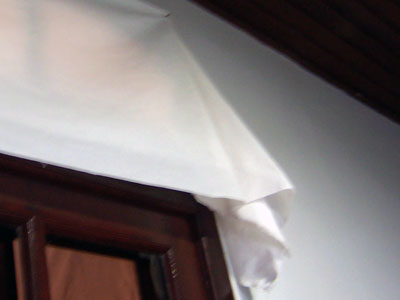 4th May 2005, 1:30am. I walked into my father's room ready to begin another round of my so-called 'night duty'. Y, a friend and workmate of my father for 20+ years was present along with DM, another workmate. A Buddhist hymn was playing on the radio.
2:30am. DM left. I checked my father's body temperature and fed him some water. 37.5 Celcius. Dad was breathing heavily, but still stable and responsive. I didn't think too much about it. For the rest of the night Y and I talked, reminiscing memories of my father. I thought to myself – its so nice to have someone to accompany me like that.
6:00am. Mom woke up, surprised to see Y still there. She thanked Y, then Y left.
7:30am. My maternal uncle visited. He looked upset. He sat down beside my father, then started to sing softly. My father responded by turning his head and looking at him knowingly. "Get well soon. Wake up and hear the magpies sing." my uncle said.
I went to bed at 8:15am.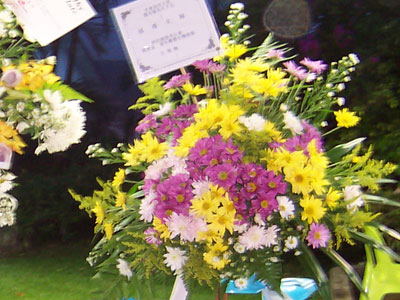 1:48pm. I was woken up by a phone call. As soon as I answered, I heard a frantic knock on my door asking me to go to my father immediately. I apologised to the caller profusely and ran to my father's room.
I walked into his room. My father was no longer breathing.
It drizzled the whole day yesterday.
I struggled back emotions.
I touched my father's hand. It felt cold. The kind of cold you feel when you touch someone who just came out of an air-cond room. Cold. Lifeless.
Reality struck. My father is gone. Nothing will ever bring him back. Absolutely nothing at all.
I cried.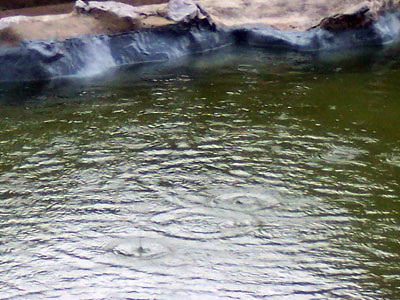 *~*~*~*~*~*~*~*~*
I'm not the most melodramatic person around. And I can't write sappy poems to save my life. But the account above was the best I can do in my current state of mind.
The past 12 hours has been a long and difficult one. I'm overwhelmed with emotions, mostly sadness and anger. I'm still trying to swallow in the fact that I lost my father, that he will no longer be with me to continue on with my journey of life. This reality is hard to accept. I'm still struggling.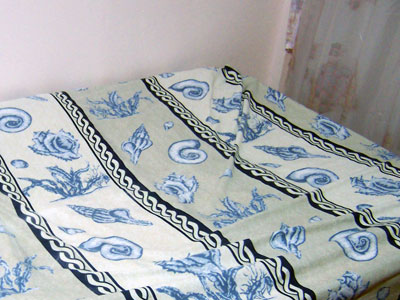 I've read every single comment here, and I thank each and everyone of you for leaving kind comments and words of encouragement. Its especially heartwarming to hear from strangers and friends alike, from places as close to Kuching and from places as far as Australia, UK, US. I'm touched that some of you even dedicated entries on your blog for me. Somehow it makes going through the past 12 hours a little bit easier.
To my Kuching readers – I understand that my privacy may be compromised following my father's passing. As always, I ask that you respect my privacy. Please do not disclose any unnecessary information about my family or my job. Please do not disclose the existence of this blog to anyone else in Kuching. Most importantly, do not mention to any of my family members what you read here. Please, leave them out of it. As odd as it sounds, I rather as little people in Kuching know about my blog as possible, because I know Kuching is a small place and I know how hurtful mindless gossips can be. I enjoy writing. I'm sure many, including you, enjoy reading. Please do not be a bad sport and spoil it for us all.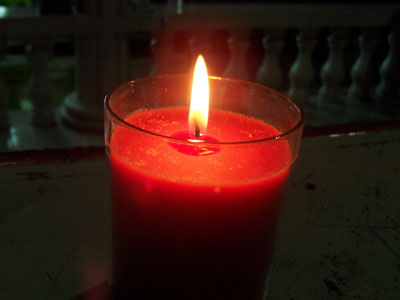 Eddie commented, saying that he looks forward to me writing humourously again. I hope I will. I'm sure I will. But not right now. kennysia.com will be a sad and sombre place for a while, only because the writer himself is feeling sad and sombre. But I promise you Eddie, I will try to make myself laugh. Then I'll try to make you laugh again. Eventually.
I thank you all for giving me strength to get through this very very difficult time.