So my one-on-one interview with the Black Eyed Peas…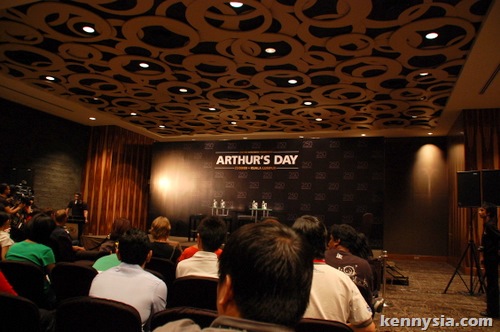 …didn't actually end up happening. 🙁
My agent told me at the very last minute that they were not gonna do any one-on-one interviews due to their time constraints. It meant all that planning, thinking and plotting for what could have been the biggest interview I was ever gonna do all ended up in smokes. Obviously I was very upset.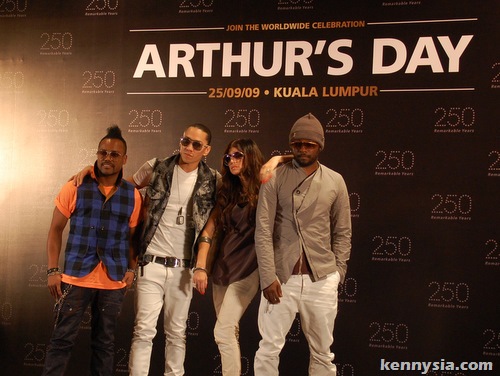 However, I did turn up to the media conference to meet The Black Eyed Peas.
The reason why the Black Eyed Peas was here was because it was Arthur's Day. The 25th September marks the 250th anniversary since Arthur Guinness signed the lease on St James's Gate in year 1759, marking the birth of what is now, the world's most popular stout beer.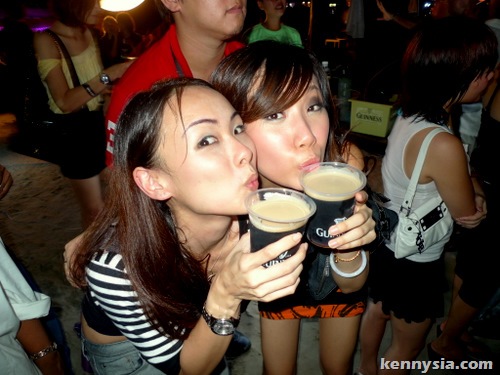 A momentous occasion like this deserves a momentous celebration. A series of parties hosted by celebrities was held at five major cities around the world. Here in Malaysia, KL was chosen the only city in Asia to host this worldwide celebration by Guinness.
The only difference is, while other cities got some not-so-famous names to host their parties, we got the band that everybody wanted – The Black Eyed Peas!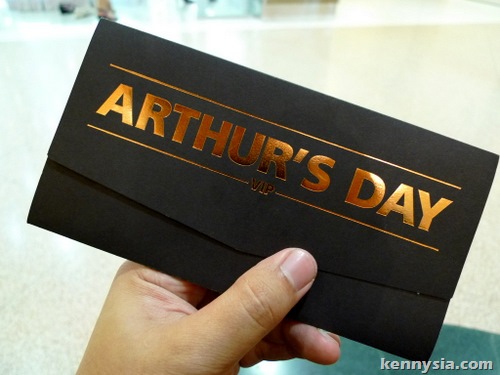 As a result, everybody wanted to go Arthur's Day.
Naturally some people thought I would be able to pull some strings and get them free passes to the event.
Why me? I don't know. I mean, seriously, who do they think I am?
Arthur Guinness?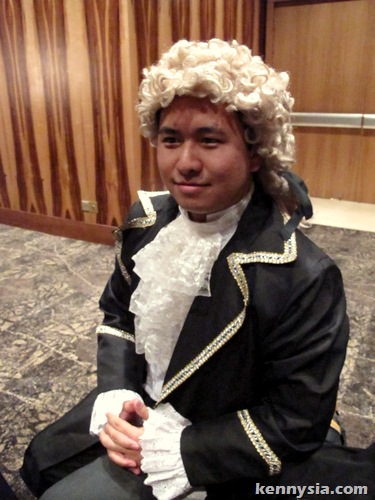 Ya. right.
Those of us among the thousands who were there that night at Sunway Lagoon definitely remember what a kickass night Arthur's Day was. And not just because it's the first time we saw the surf beach so tightly packed with over 18,000 human bodies.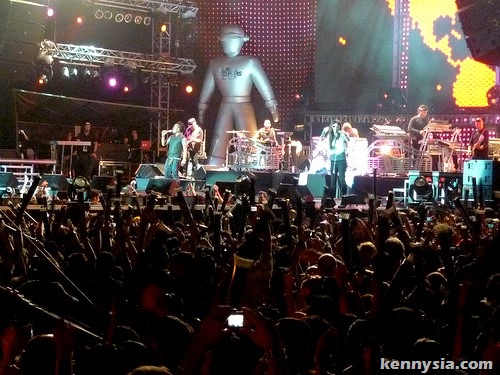 It was so packed that even those with mosh pit tickets were unable to get in to the mosh pit area. But no one was complaining. Everyone was there to celebrate Arthur's Day. Every time the emcees shouted "To Arthur!", the 18,000-strong crowd all responded in unison.
Lucky for me, I got access to the VIP zone where not only did I manage to watch the show from a comfortable distance, it was Guinness free-flowing all night long.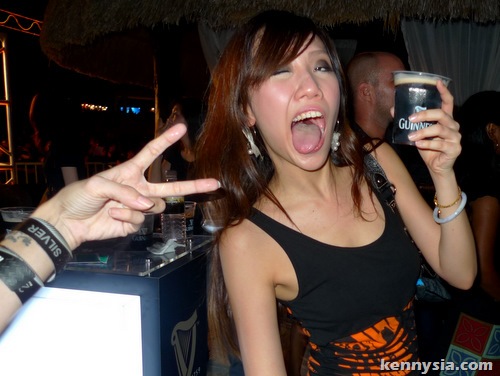 That made Tey Cindy very very happy.
If it's true that heaven exists, my guess is that it must be at the Sunway Lagoon Surf Beach inside the Arthur's Day VIP tent.
The entire experience at the event itself was too damn awesome for words. Even the journey from the entrance of Sunway Lagoon to the Surf Beach was filled wth remarkable experiences.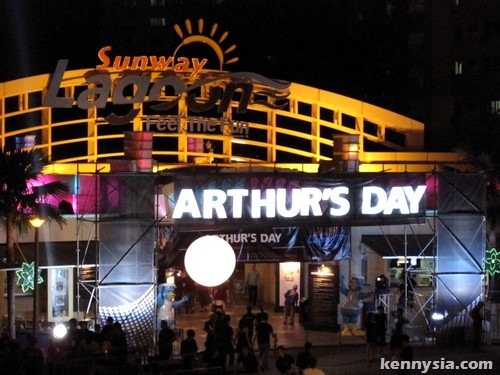 We passed through a History Tunnel showcasing the life of Arthur Guinness, and even managed to get behind the bar and pour our own perfect pint.
But once we're there, the party atmosphere was electric.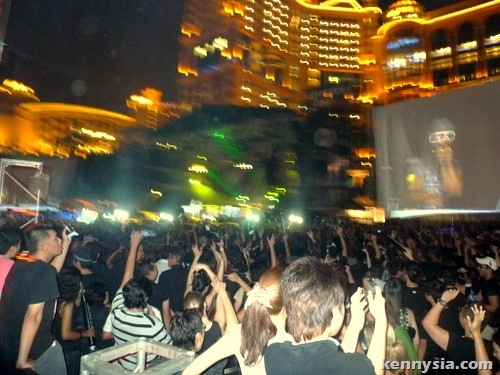 Everyone was in high spirits, sticking their hands up in the air and cheering non-stop. From the moment those inflatable robots popped up on stage, we were going crazy right up to the point Fergie, will.i.am, Taboo and Apl all appeared on stage to their hit song Let's Get It Started.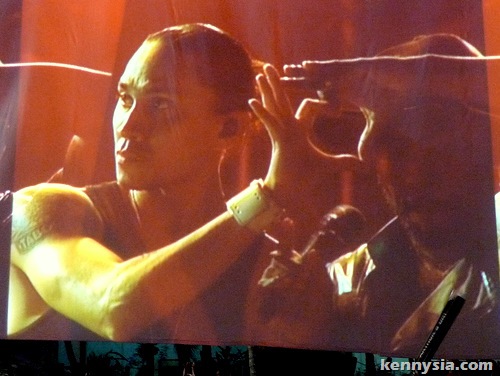 We were all so hyped up. Each and every song they performed, we were dancing, yelling and jumping energetically.
The Black Eyed Peas performed most of the songs for their latest album and some of their classic hits from the past. A Boom Boom Pow, an Imma Be and a Meet Me Halfway later, we were treated to something we have never witnessed before – an amazing showcase by will.i.am on the DJ decks.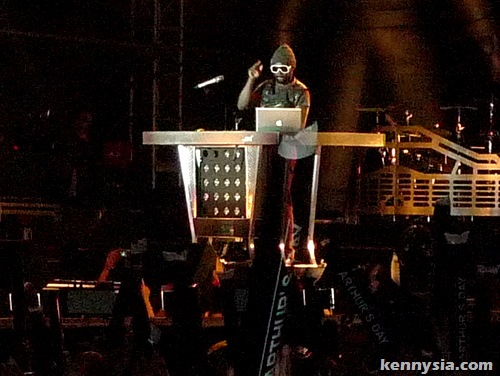 It was then that we realised how much of a musical genius will.i.am is. He was just magic on the decks!
The crowd was already hot on fire, but with will.i.am's seamless blending of beats, freestyle rapping and impromptu track mixing, he managed to get every fibre on the ground rocking to his beats.
will.i.am rocks as a singer. But as a DJ – damn, he was GOD.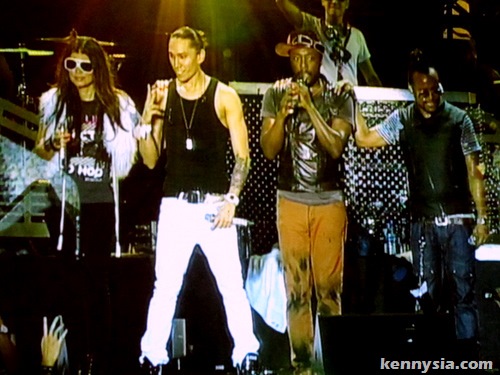 Just as we were beginning to feel exhausted from all that jumping and dancing, the Black Eyed Peas ended their performance with I Gotta Feeling – officially my favourite BEP song of all time. Immediately the whole entire 18,000+ bodies starting bopping up and down again in near unison.
And then, just as we were about to leave the place, suddenly the skies above exploded into a spectacular display of fireworks!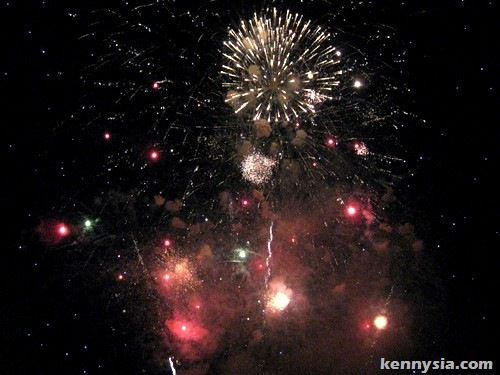 It went on and on and on for what must be like 15 minutes of pyrotechnics that left our jaws dropped in awe.
Just before we left the venue,
I raised my beer up into the sky and shouted out one last time – "To Arthur!"
I had fun. And it was indeed, a good, good night.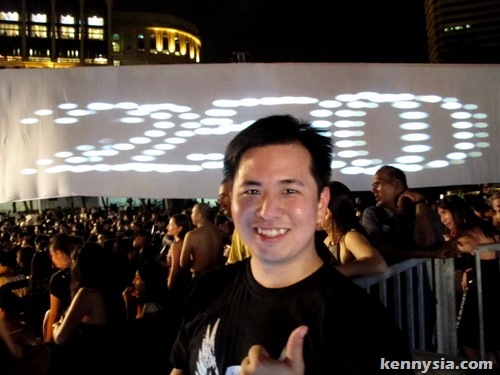 Arthur's Day was truly awesome. But one thing I must admit – that celebration at Sunway Lagoon was not actually the highlight for me.
My highlight happened earlier in the day, at the press conference at Hilton KL.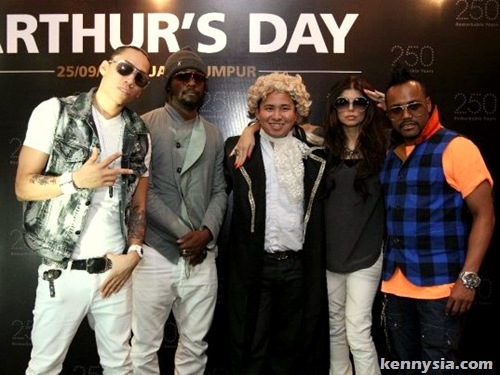 After a series of serious questions by serious journalists asking them about serious stuff, suddenly a light bulb plopped over my head and I decided to do something completely out of the ordinary to lighten up the mood.
Let's just say, they were very, very, very amused.
My highlight of Arthur's Day = getting all four of the Black Eyed Peas laughing till they're in stitches. 😉