This is a picture of a guy trying to mop the floor with his hair.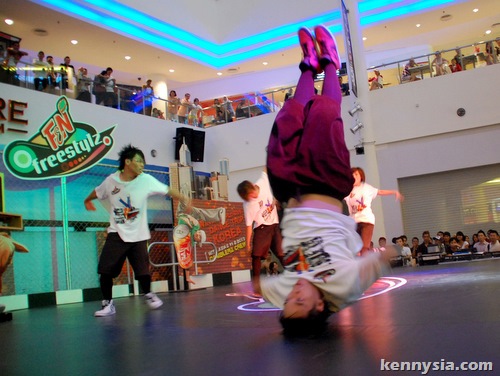 Fine.
That was actually one of the contestants from the recent F&N Freestylz Show Ur Moves street dance competition. He's from the Johorian dance crew Move, who absolutely entertained the crowd and ended up winning second place at the Grand Finals.
It's ridiculous watching these guys dance. It's like these people have absolutely no idea of the meaning of the word 'gravity'.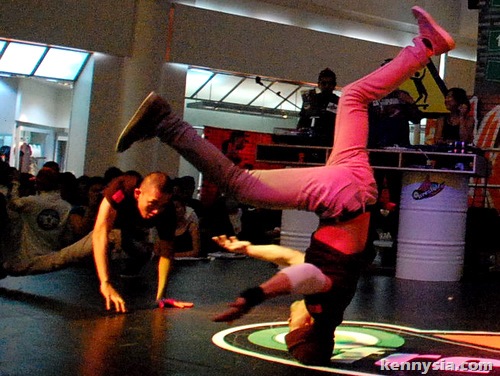 For third place winner Wakaka Crew, it's like gravity never even existed. Throughout the entire dance routine, they spent more time spinning on their heads than they did walking on their feet.
I'm pretty sure if one day they don't feel like using their feet, they can still lead a normal life going everywhere by spinning on their heads. Can you imagine them like, going to the supermarket upside down? That would totally freak people out.
Sometimes I just wish I could learn some of these move from Most Outstanding Performer winner, Muhamad Haslam.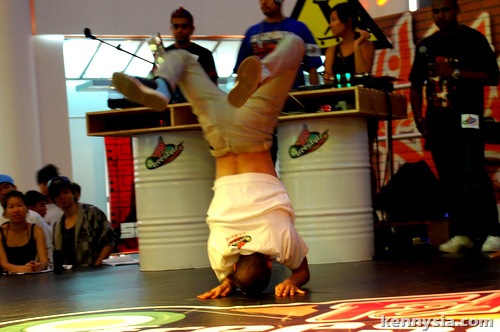 Seriously, this move would come in handy if one day I lost my car keys underneath the sofa.
Anyway, last time when I watched Britain's Got Talent on Youtube, I thought Flawless was one of the best dance crews in the world. Those guys did well because they move together so fluidly and in sync. At that point, I thought it would be impossible for anyone out there to replicate their style.
I was wrong.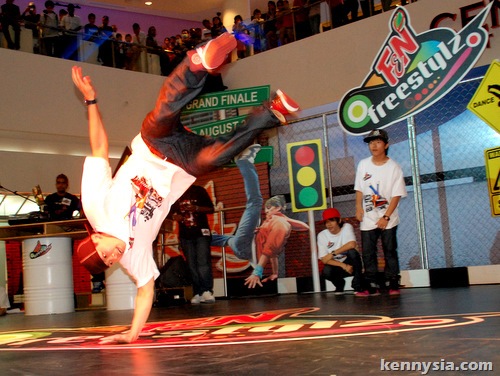 Quite simply, Elecoldxhot is one of the most amazing dance crews I have ever witnessed locally.
They are a group of five 20-somethings who hooked up three years ago. But last week, they emerged champions after beating 103 dance crews from all over the country. With that, the five boys took home a cool cash prize of RM10,000 and a trip to Korea to train with Gamblerz Crew, Asia's best B-Boyz team.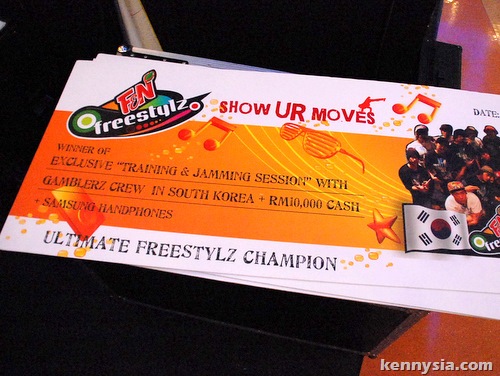 Despite not being able to pronounce their name, I think Elecoldxhot totally deserved the grand prize. By no means was the competition a walkover for them. One of the team members, Ooi Kok Wei told me they spent many hours practising for this grand final, and even had to scramble for a last minute replacement when one of their original members was badly hospitalized.
Competition was intensely stiff and when I watched the Grand Finale, it was obvious that every single one of the finalists put in a lot of effort in coordinating their dance routines.
Wakaka Crew demonstrated death-defying moves.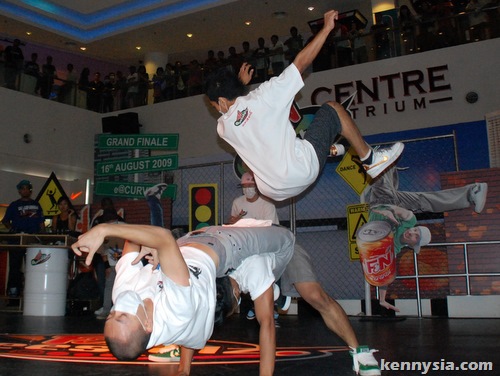 N Crew impressed the judges with their funky wardrobe to claim Best Dressed.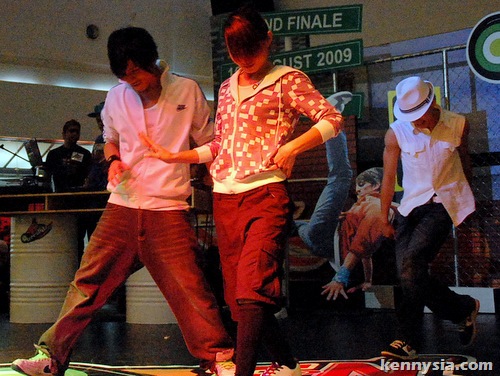 Others, like Project Elementz, turned their dance routine into a full-fledged theatrical show.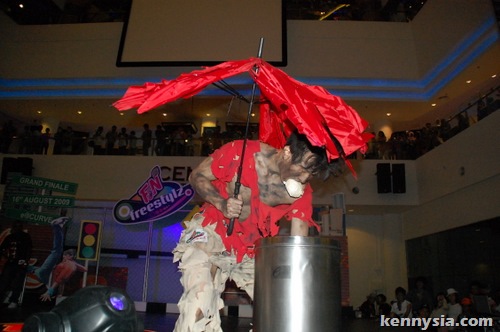 Deservingly, those guys won the award for Most Entertaining Crew.
Then there were those who were happy just making silly faces at the judges.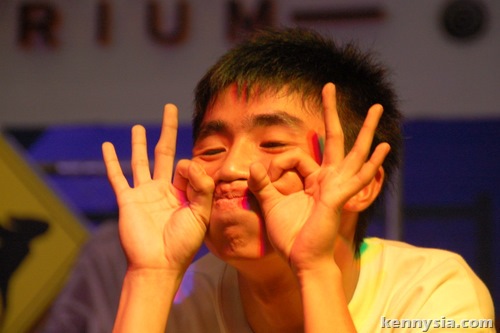 Of course, those guys didn't win anything.
In the end, it came down to style, creativity, originality and coordination. And it's obvious that only Elecoldxhot had the total package.
Just look at how well-coordinated and in-sync these boys were.
It's almost like he put himself through a photostat machine and made multiple copies of himself!
One thing for sure, all the dancers that night were energetic and mindblowingly captivating.
So captivating that this uncle can't help but to sit very close to the stage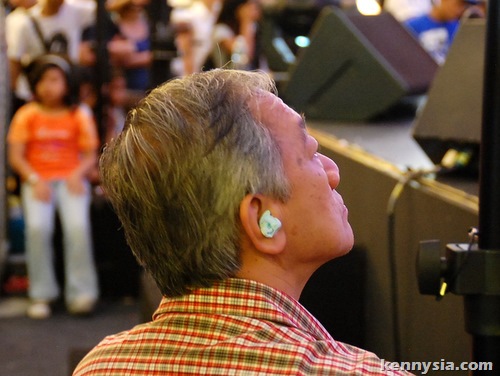 Too bad he to had to stuff tissues down his ears to prevent the loudspeakers from pulverizing his eardrums.
When I submitted my entry for the Corntoz TV ad contest, I had to dress myself up as Susan Boyle in hopes that I could at least end up in the top 3.
Well, the results were announced today. And dammit, how could I possibly win when the winners came up with videos like these? Can you say "WTF"?